10 Ash Blonde Ombre Styles So Hot, You'll Want to Try 'Em All
See the many ways you can freshen up ombre hair for blondes.
When it comes to playing with ombres, blondes can do it all. Why? Because ash blonde ombre, as well as brighter, lighter, and even darker ombres, are easy to achieve, as hair doesn't have to be bleached blonde before the fun begins.
Ombre hair is when the hair gradiates or lightens in hue from natural (or dark) tones into lighter shades. If in your heart of hearts, you've always wanted the Cali beach girl to look, like a blonde, it's easy to achieve. Wearing an ombre on lighter sun-streaked tresses that mix with your natural shades is a snap. If you want to take your ash blonde, dirty blonde, or any blonde to a brighter or lighter level, you can, and with much less time in the colorist's chair than your darker-haired counterparts. Read on for some inspirational looks to help you on the way:
10 Ash Blonde Ombre Looks to Swoon Over Now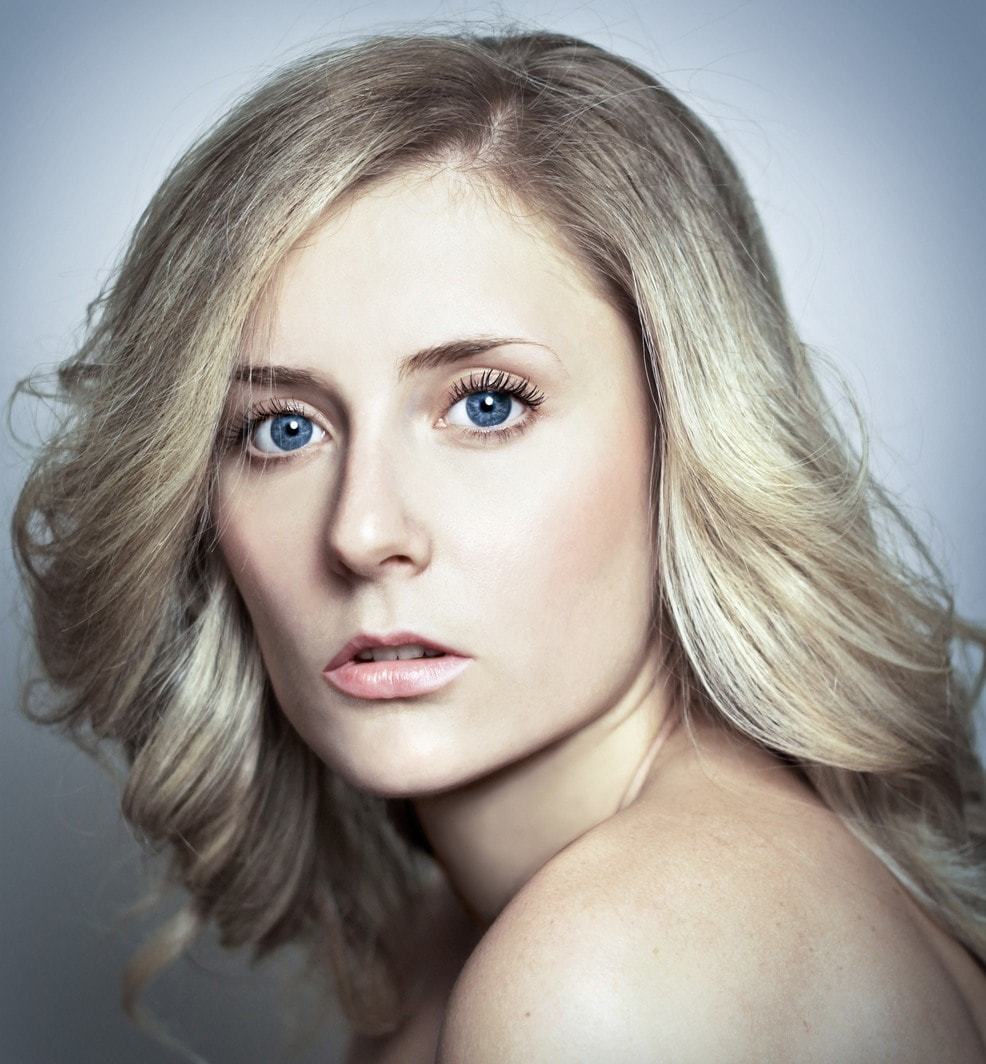 1. Platinum Ombre
Blondes can catch the platinum trend in a flash with platinum shades painted on hair via ombre.
2. The Un-Ombre Ombre
Is it an ombre? Why yes: The blonde ombre hair is so sheer that it looks natural. The un-ombre mixes honey, ash blonde, and other shades together to create a soft warm-toned ash blonde ombre.
3. Ash Blonde Ombre
Cool ash blonde shades can go lighter, darker, and bolder with an ash blonde ombre. To keep color fresh, use Bed Head by TIGI Dumb Blonde Purple Toning Shampoo at least once a week. The purple-hued shampoo keeps color from fading away.
4. Sombre Ombre
What's the Sombre Ombre? It's an ombre that is so finely applied that it looks natural. The result is that hair is shiny and bright. Keep up that brightness with Bed Head by TIGI Dumb Blonde Smoothing Stuff, a styling aid that smoothes and defrizzes hair while making it gleam.
5. Flaxen Ombre
Because color goes from dark to light gradually in an ombre, the flaxen ombre is perfect for ash blonde or dirty blonde hair. Since hair naturally lightens in the sun, it just looks like your hair has had a lot of fun outdoors.
6. Ombre and Waves
Make the ash blonde ombre a head-turning style but add loose waves. A quick way to achieve a head full of big waves is to apply TRESemmé Beauty-Full Volume Touchable Bounce Mousse onto damp hair. Create small sections, then twist each section and pin-up. Let air dry. Un-pin, and shake your head to make the waves fall. Finger-style them until you get the effect you like.
7. Mint Ombre
Try an ash blonde ombre with a twist; add pale mint shades to the palette.
8. Reverse Ombre
The basic rule of thumb for an ash blonde ombre, or any ombre for that matter is that hair gets lighter (or brighter) gradually. Why not reverse it, and go for a pink/orange blonde that starts deep at the roots and pastels out by the ends?
When you're playing with color, we here at All Things Hair know that you have to care for your hair to prevent it from drying out and succumbing to damage from bleaching and heat-styling. Using Bed Head by TIGI Dumb Blonde Reconstructor once a week or every other week revives damaged hair with a boost of biotin.
9. Tri-Color Ombre
Create an ombre that only goes from side to side, leaving the form alone. Pick complementary and non-complementary colors like teal, purple, and pink.  Style hair with Dove Style+Care Volume Amplifier Mousse. It adds bounce, long-lasting hold, and shine.
10. Rose Gold Ombre
Go all precious metal with rose gold ombre shades on blonde hair.
More blonde love coming your way with Lighten Up with These 21 Inspirational Blonde Hair Ideas, Tips and More!
Prev Article
Next Article
All Things Hair on Instagram