30 Two Tone Haircuts and Hairstyles You Need to Try
Give your look a pop of color with these two-toned hair color ideas .
Want to give your hair a playful edge with new hair color? Then try out a two-tone hair look! This colorful hairstyle is fun for just about any girl: whether you have long or short locks, blonde or brunette, you can find the perfect two-tone style for you. You can choose vibrant neons and pastels, or you can go for more natural tones to add to your hair.
Two-toned styles give your locks an added boost of sexy and playful color, and it also looks so chic. So, don't miss out on this dual-toned style!
Two Tone Hair Color and Styles for 2021
Try out one of our favorite two-tone hairstyles, and you definitely won't be disappointed.
1. Ombré Twists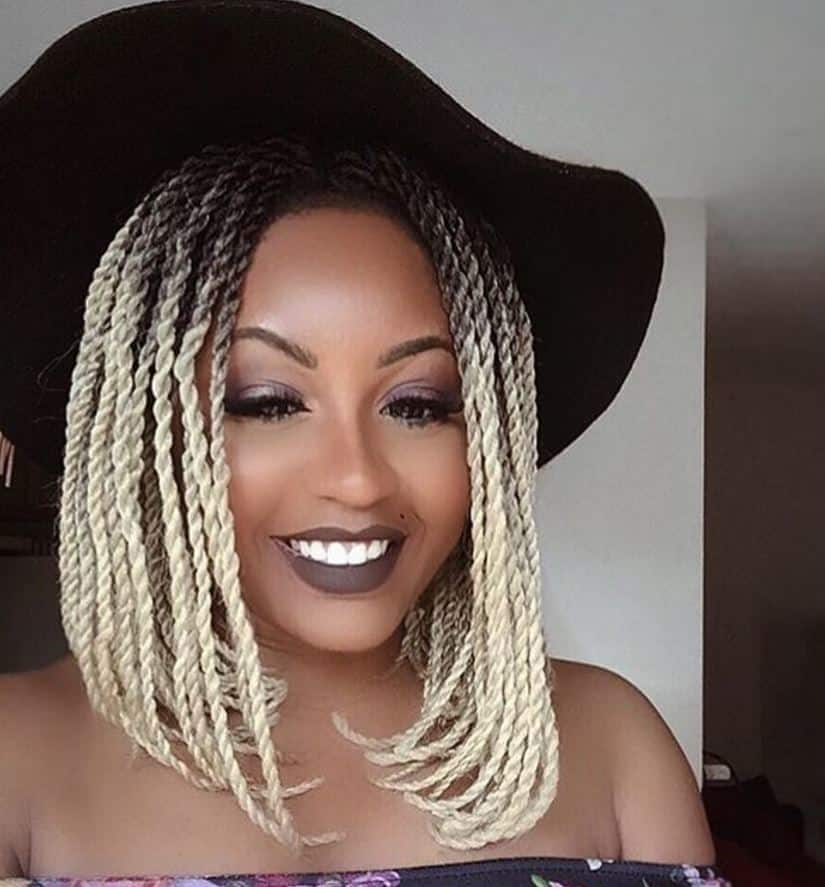 Pairing your twists with a two-tone ombré style will have everybody adoring your hair. We love this length for a twist style, but there are so many other ways you can style twists, too.
2. Two Tone Blond Hair Color
Infusing light and dark blonde pigments in your hair will help give it a vibrant, elegant look. If you're looking for a more natural look, having a slightly darker blonde root will make the transition more "believable."
3. Bangs
Want to play with your bangs? Then try dying them a funky, fresh color! Adding the two-tone look to create a color block is extra bold and a great way to make your bangs pop even more.
4. Pixie Cut
This two-toned pixie cut style has been worn by ladies in Hollywood and has been one of the hottest trends of the year.
Lock in texture by finishing with Suave Dry Texture Finishing Spray.
5. Two Tone Hair Color Bun
Whether you're going to an extravagant special event or just staying at home, a bun is a style staple for always making you look chic. Buns are easy to create and look perfectly styled even when they're messy and tousled.
6. Voluminous Two Toned Curls
Let your curls flow with a fun two-tone hair color. Everyone will be adoring your curls in these two-tone colors. This is also a great way to add more dimension to your curls. If the color is more cascading, it'll create the illusion that you have more volume at the bottom of your style, as your color gets lighter.
For a flexible hold, set your style with TRESemmé Compressed Micro-Mist Level 2 Hold Curl Hair Spray.
7. Neon Two Tone Hair Color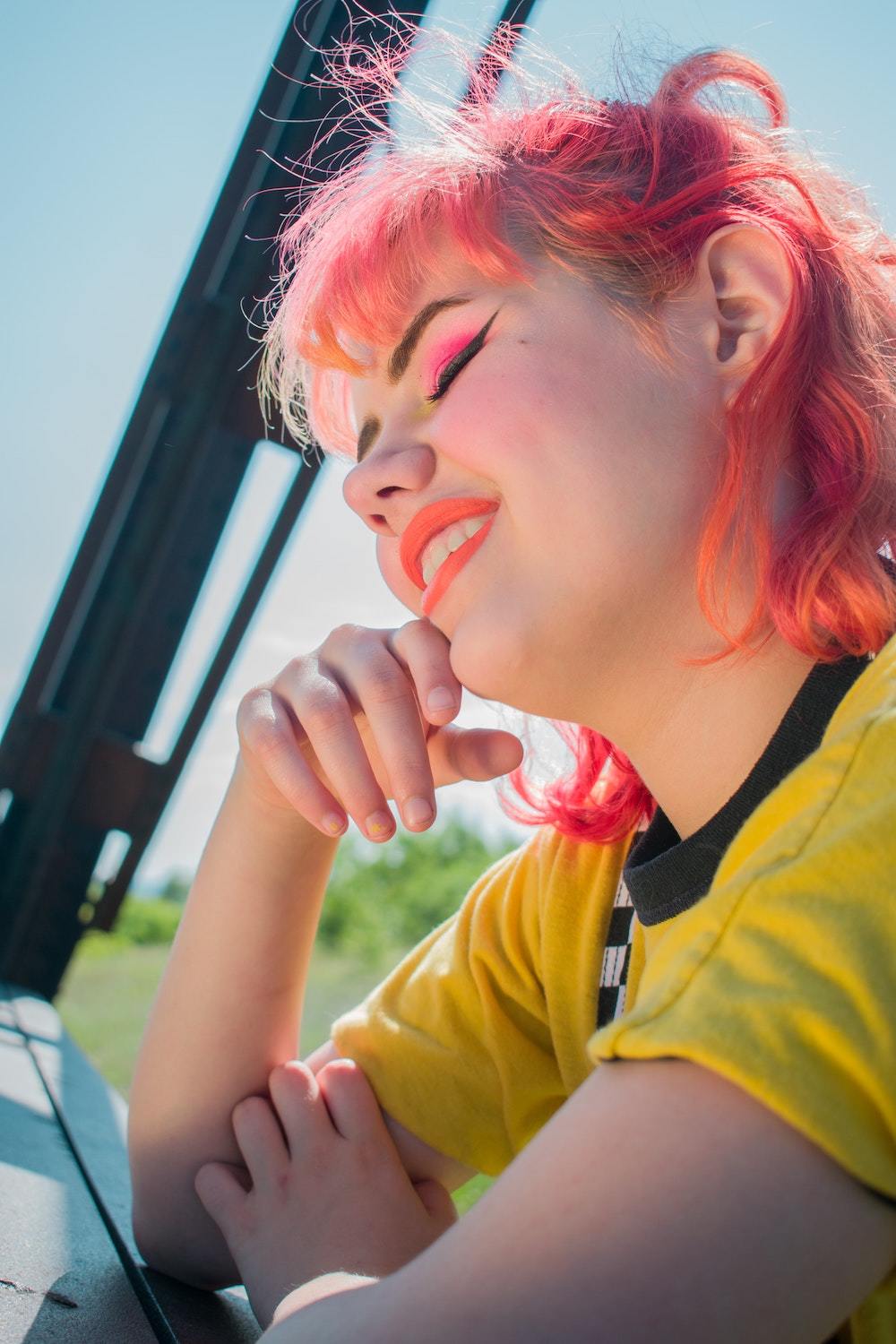 Want to go above and beyond with your colors? Then try some vibrant, eye-catching neon colors. Mix one neon tone with your natural hair color, or go all out with your funky style and dye your whole head in two tones of neon color!
8. Blunt Two Tone Layers
Dramatic, extremely chopped layers are an edgy and runway-ready look. Give your layers extra volume and fullness by using the teasing hair technique.
9. Two Tone Red Color
Spark up your life with some vibrant, colorful red tones. Combine your hair with deep, dark wine colors, or create an eye-catching look with fiery reds and crimsons.
10. Side Shave Cut
For a more rebellious, edgy look, combine two-tone hair colors with a bold cut, like a side shave. You can flip your hair to one side to show off your cool cut, or you can even hide it under the rest of your hair. No one will ever notice the difference!
11. Two Toned Millennial Pink Color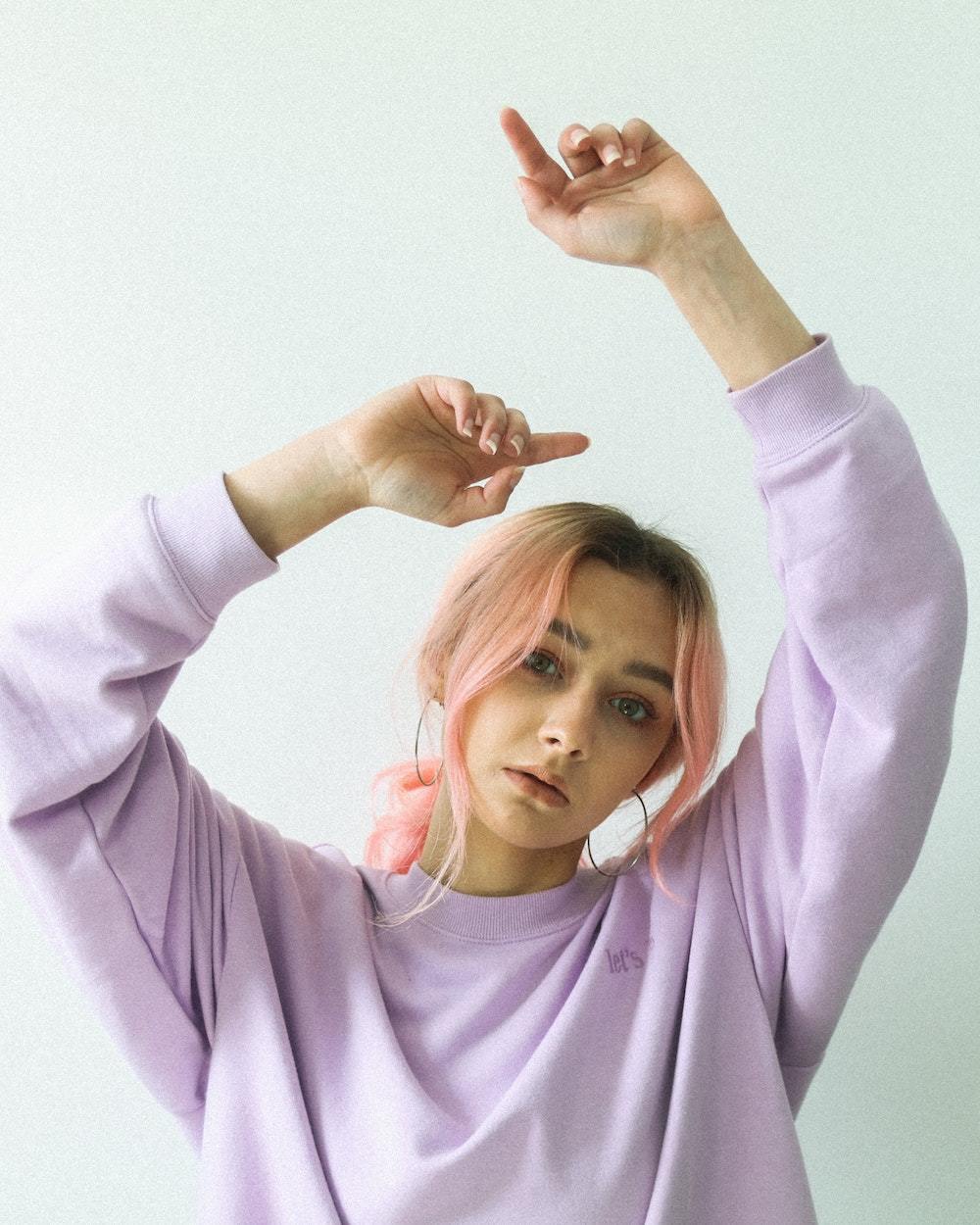 Try incorporating the year's hottest color into your locks. This delicate, flirty pink pairs amazingly with just about any hair color. We don't see Millennial pink going anywhere, so don't hold back on trying this chic color out for yourself.
Keep your millennial pink tones electrifying by washing them with color-safe shampoos and conditioners like Love Beauty And Planet Blooming Color Murumuru Butter & Rose Shampoo and Conditioner.
12. Rose Gold
If you want a deeper pink color, try an eye-popping rose gold tone. This color is breathtakingly gorgeous, and it will upgrade your hair from basic to fabulous in no time!
13. Short Two Toned Hair
Just because your hair is short doesn't mean you don't have enough to fuse two tones into it. Try dying your lob or bob in an ombré style for a lively spin on your short 'do.
14. Two Tone French Braid
A French braid paired with two-tone hair makes your locks look like a colorful waterfall of beautiful hair. Even the simplest braid style looks stunning when combined with multi-toned hair.
15. Two Tone Color Afro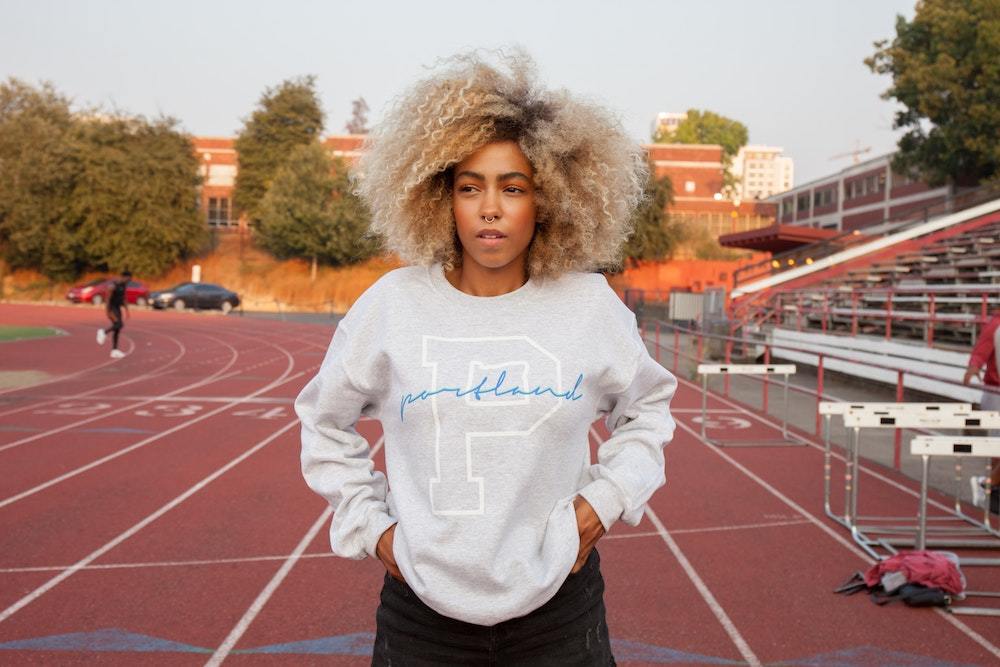 Give your afro an extra edge by playing it up with two tones. You can infuse some natural, lighter colors, or try some vibrant neons and pastels.
If your afro gets pretty unruly, then tame any frizziness with Emerge Glow Off Oil Serum.
16. Ultra Curly Two Tone Hair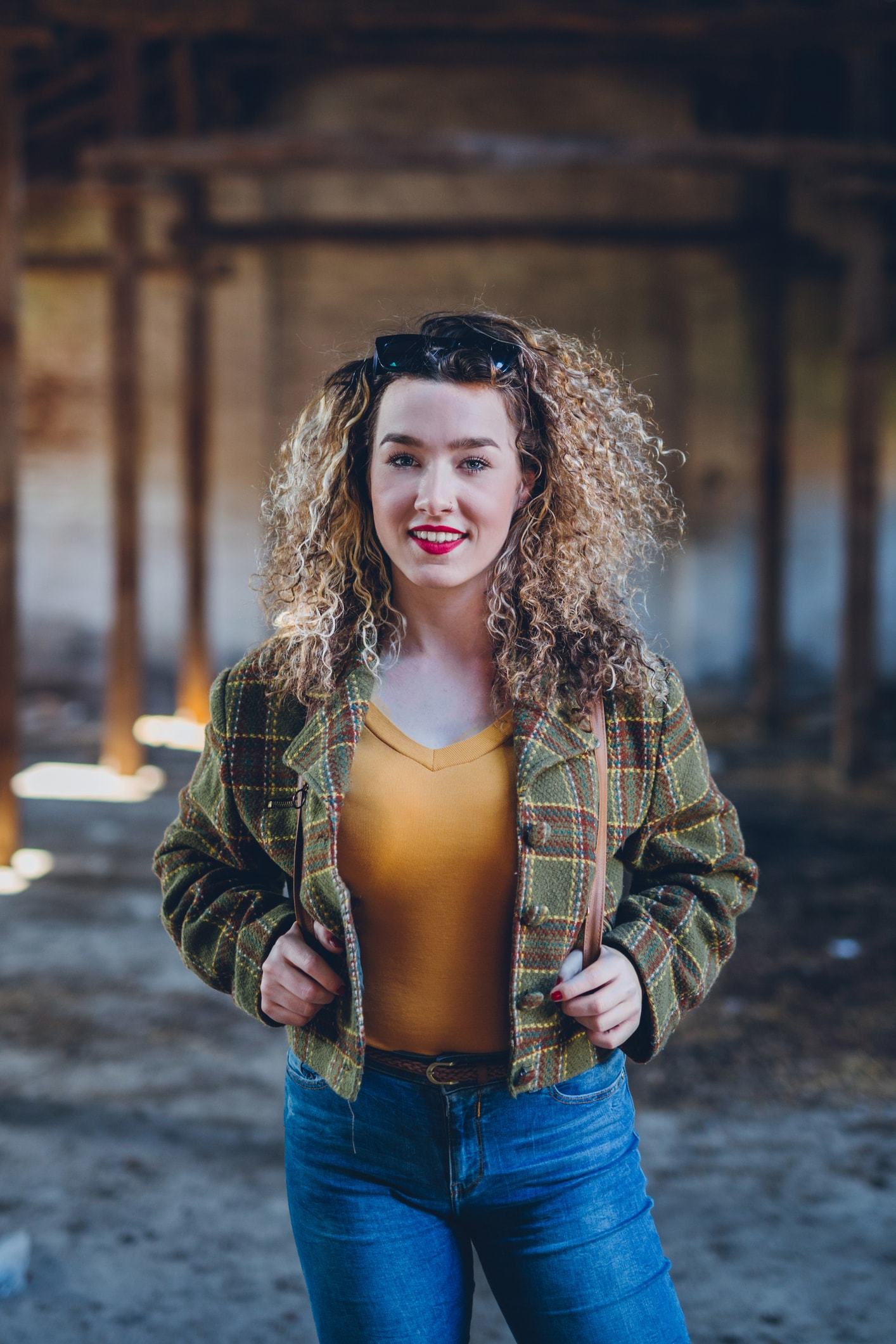 Show off your new two-tone hair color and draw attention to your ultra curly hair texture at the same time. Use a diffuser at your roots to pump up the volume in your hair.
17. Ombré Color
This classic ombré style is one of our favorite ways to wear a two-toned look. Give your color that extra sleek style by straightening your hair to let that transition really pop.
18. A Touch of Red
Want a subtle change? Add a thin layer of red hair color to the top layer for a pop of two-toned color. Red and warm tones, in general, are a major trend this season, so why not try it out?
19. Two Tone Bubble Gum Pink Color
This two tone hair color look is such a fun idea to try. Mix pink and dark roots together for a bold and chic pop of bubble gum pink.
20. Classic Balayage
Go for a classic balayage color technique and transition seamlessly from brunette to blonde. We love this style for a smoother, more natural look, as opposed to the stark contrast that ombre creates. If you want blonde touches around your hair instead of a transition halfway down your strands, then this is the color technique for you.
21. Rocker Chic Two Tone Hair Color
Master the art of hair color combinations and with a metallic blend of two-toned hair color. Embrace the whole rocker look by creating a spiked, voluminous style to go with the edgy color choice.
22. Layered Two Tone Look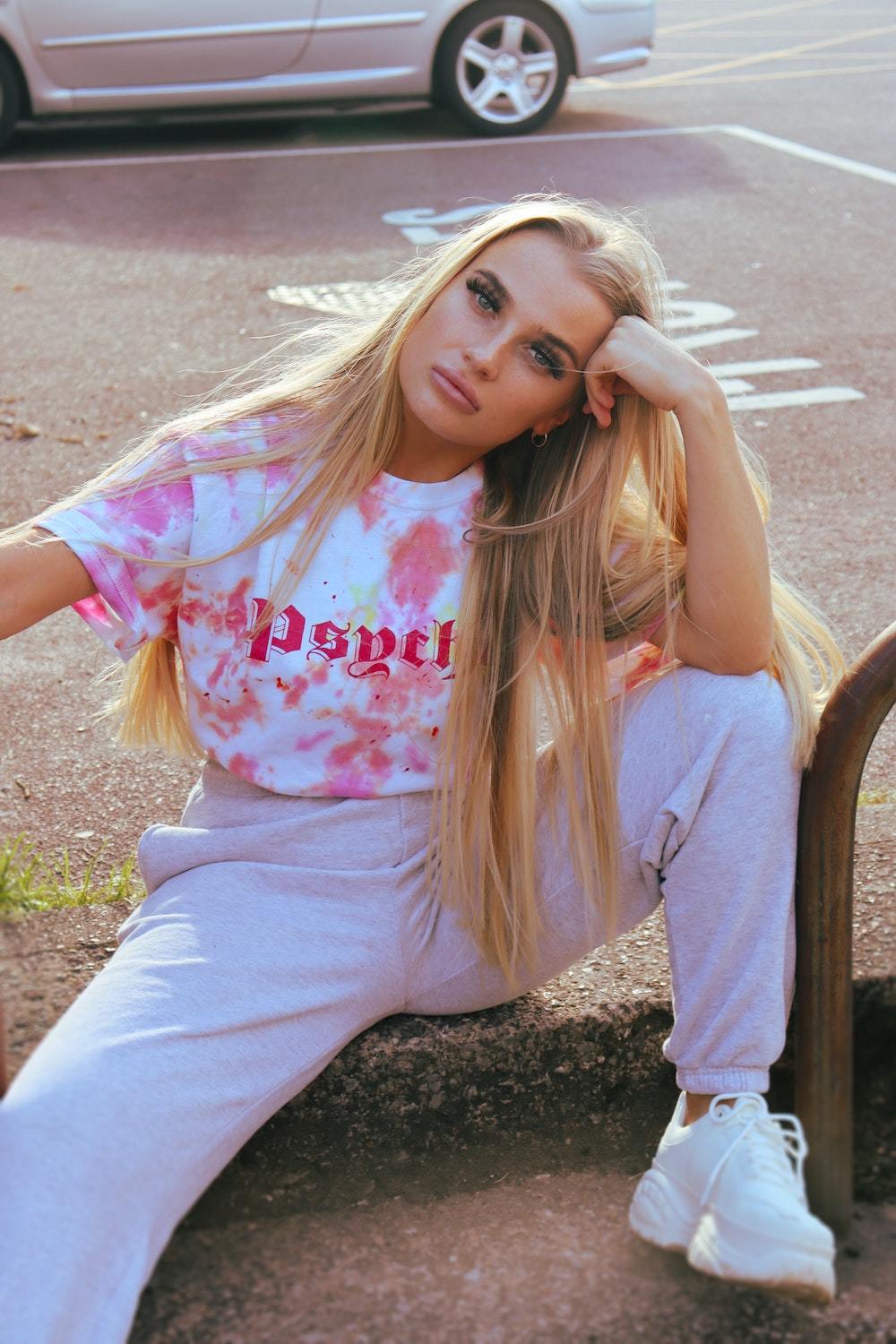 Layer different shades of color for a strong contrast and a beautiful take on two-toned ombré. Dirty blonde is popular for a reason, it's the perfect combo, and using them in a layered technique adds definition and depth.
23. Temporary Two Tone Hair Color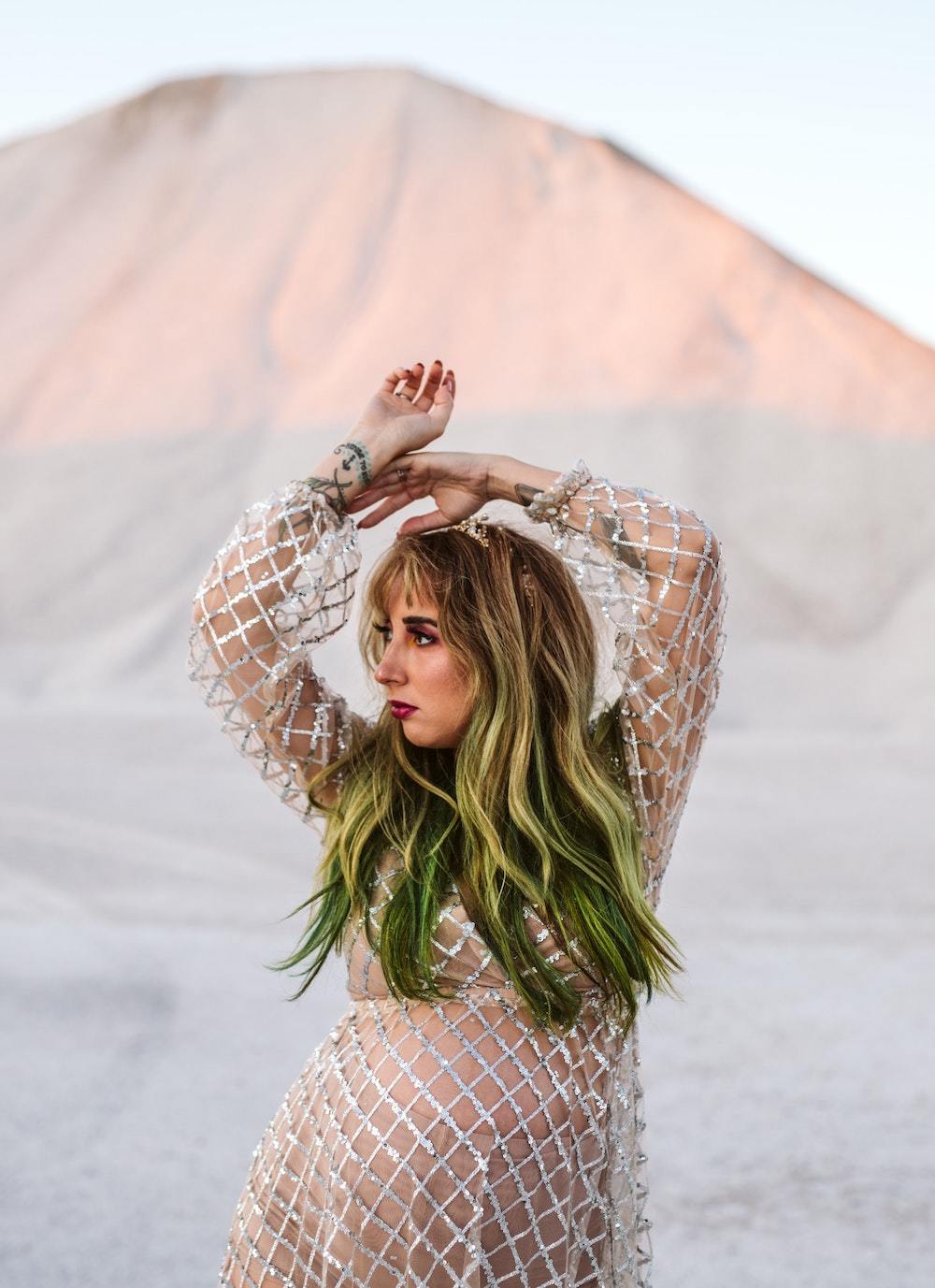 Consider a temporary color if you're not quite ready to dive into a full-on permanent two-toned look. Or, maybe it's not that you're not ready to commit but you just have too many colors you want to wear! Temporary dye is perfect for the gal who constantly wants to switch up bold colors.
24. Two-Toned Lob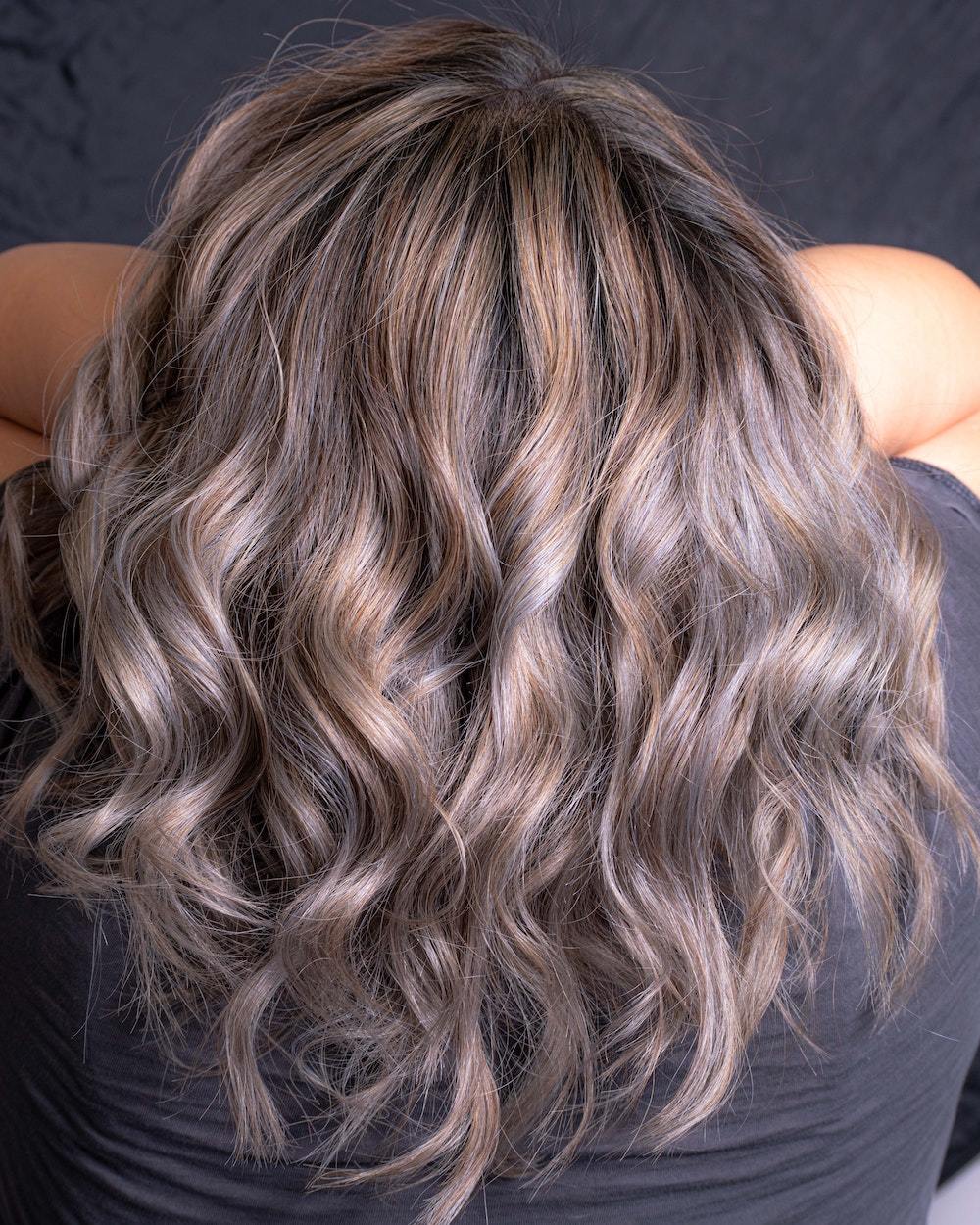 Brighten up your lob with an unexpected color combination. Lobs are the best cut to ease into a bob or experiment with shorter hair without losing all of your long hair styling options.
25. Cool Blue Hues Two Tone Color
Add a layer of cool blue hair color over your brunette base for a bold pop of color. We love how grungy and bold pairing blue is with darker roots, it's super edgy yet inviting.
26. Black and Red Afro
Hair color is all about personal expression, so if you find yourself wanting to show off your fiery personality, trying a look with a dramatic pop of two tone hair color is totally for you.
Major contrast is a key element to this bold two-tone look, so if you want something unexpected, try placing a chunk of cherry red, cerulean blue, or hot pink color at the center of cropped cuts. However, with all bold colors comes necessary care at home. 
 27. Two Tone Pigtails
If you ever wanted a color look that screams total street style, two-toned pigtails (or braids!) make a highly trendy look that instantly commands attention. To wear your dip-dye style in proper fashion, wear a killer coat or sexy leather boots to stand out from the crowd.
28. Two Toned Pixie Cut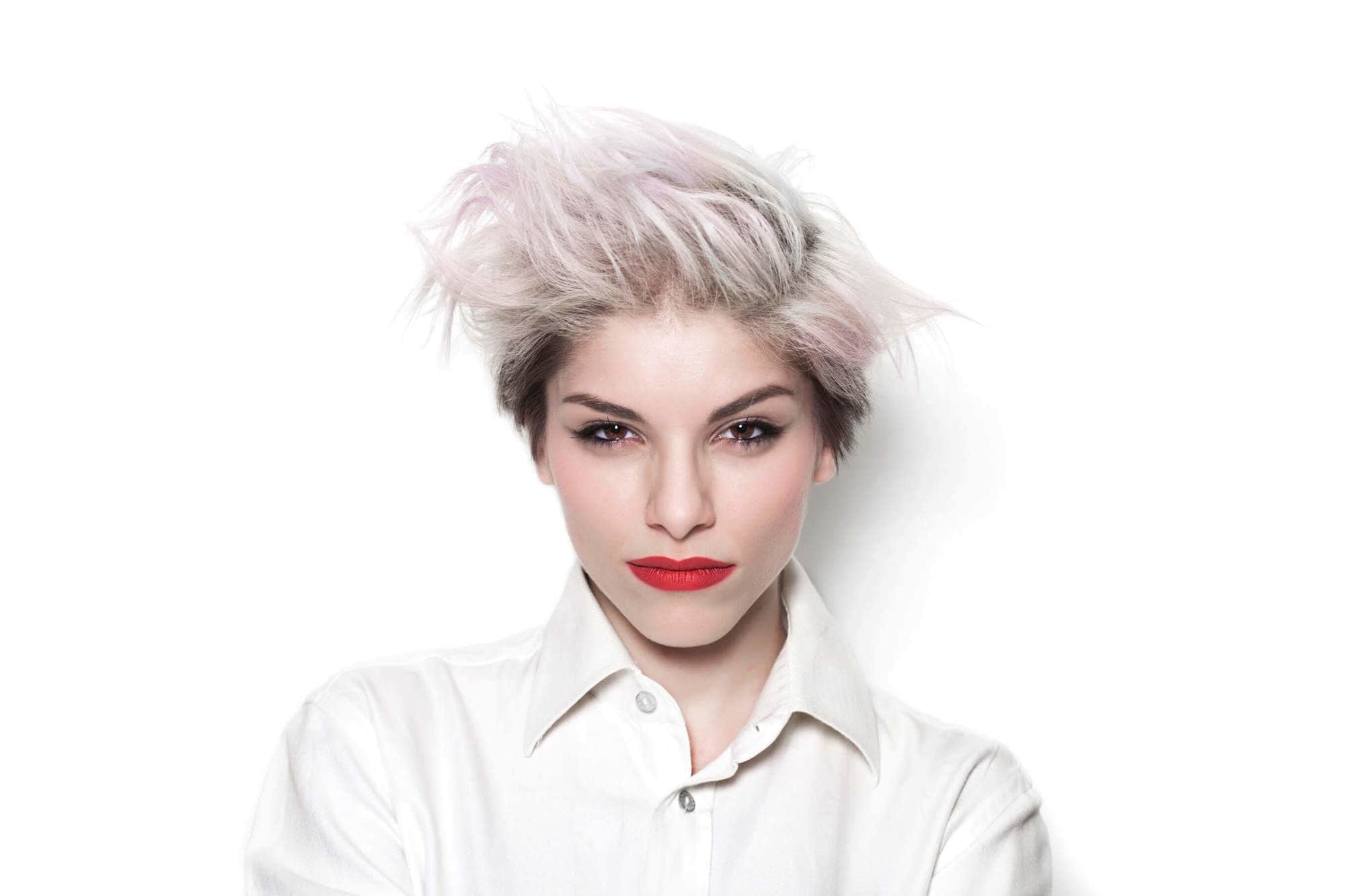 Two tone hair color also looks stunning on shorter pixie cuts, especially when the side and top parts of your cut have noticeable contrast.
To show off your edgy color in style, use Bed Head by TIGI Manipulator Cream to add some playful spikes and waves to your cut.
29. Two Tone Angled Bob
Color-blocked bobs are another two-toned style that is completely unexpected, yet appears completely natural. Get this funky look by placing lighter colors on the bangs and top parts of the head, while placing the darker contrasting colors on the bottom. Make sure your cut is angled or stacked to help accentuate your contrasting color.
30. Long Dip-Dye Two Tone Hair Color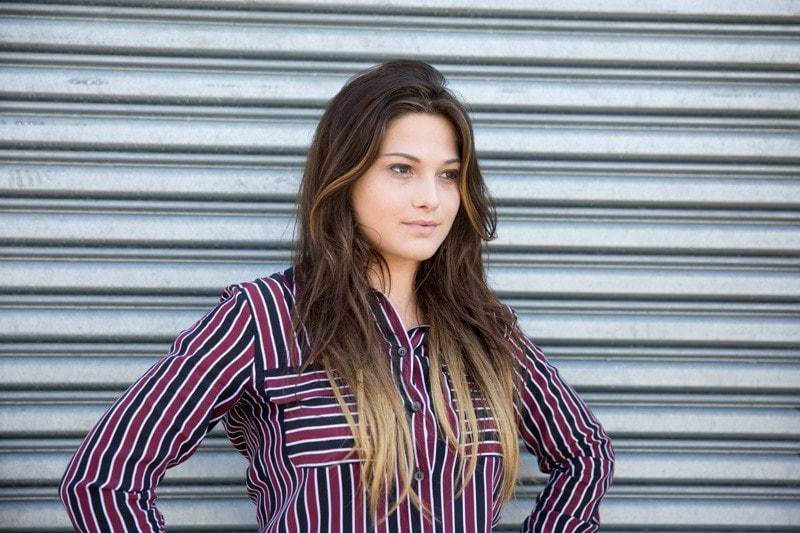 A natural dip-dye can look much like an ombre, as the ends contrast greatly from the roots. But unlike most ombre looks, dip-dye styles usually ditch the extreme cascading effect, focusing on a solid color on the top, and a lighter shade on the ends. 
If you've been considering a two tone hair color, then this is your sign to give it a go! There are so many ways to rock this hair color technique, so it may take a few tries to figure out which works best for you.
Prev Article
Next Article
Gallery
Copper Ombré Hair Inspo: 10 Ideas for Any Hair Type
The only copper highlight inspiration you need.
See article
All Things Hair on Instagram