16 Best Shades of Blonde Hair to Try Now
Color yourself happy with our biggest blonde hair bible ever.
Ready to have more fun? Hotter weather gives us an indescribable, irresistible need to lighten up and sport that covetable head of the best shades of blonde hair that we can get. Maybe it's wanting to enhance the natural sun streaks we get after a day on the seashore, or maybe that simply nothing comes close to showing off a tan other than butter-hued tresses.
Whatever the reason or the season, there's no denying the sunny sex appeal of the best shades of blonde hair out there (rumor has it, gentlemen prefer them too—shhh!). And regardless of what you've been told, there is a blonde out there for everyone—and all that stands between you and your new, head-turning hue is a bit of research and color know-how.
16 Best Shades of Blonde Hair
Scroll down for your quick cheat sheet to getting the right hue for your skin tone, because Mother Nature's palette is the most foolproof after all!
1. Cool Blonde Hair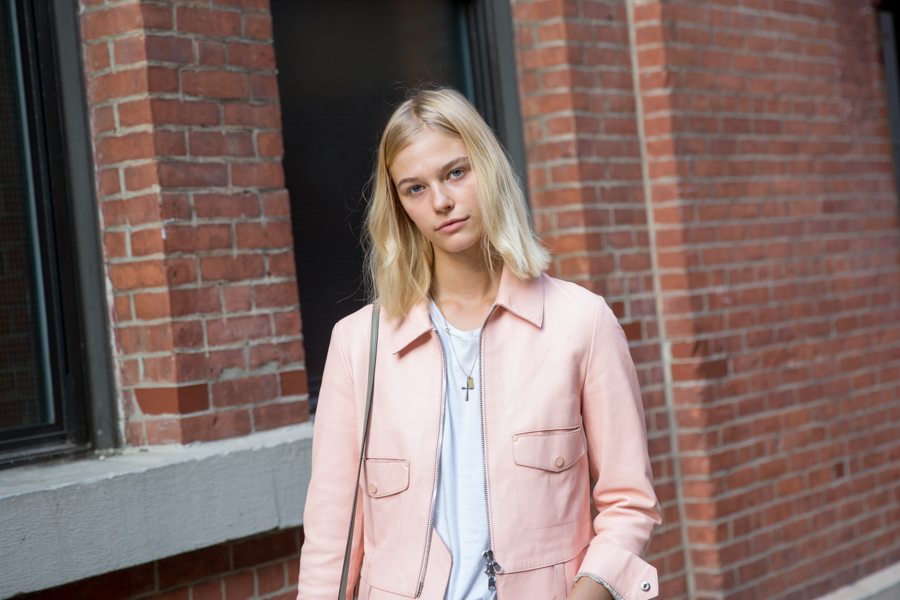 Cool undertones, regardless of whether you have a fair, medium or dark complexion, are skin tones that have more pink in them. People who sunburn easily, look better in crisp white tops, have bluish veins, and as well as natural redheads, usually fall under this category.
The shades of blonde hair that flatters cool undertones has a lot of ash in it. The greenish tones of ash shades such as baby blonde, true ash, flaxen, beige, khaki and bronde can help balance out the redness in your complexion, giving your countenance an even-toned, delicate, sophisticated glow.
2. Neutral Blonde
Neutral undertones are, you guessed it, neither cool nor warm. A relatively new category, neutral undertones came from more and more people having a peachier tint to their skin—in particular, they're flattered by both gold and silver jewelry, can either tan or burn in equal measure and have veins that are bluish green. Their white of choice: a pretty ivory.
Neutrals can play with whichever shades of blonde hair they want, as they manage to pull of the tones of their favorite hue with little risk of looking washed out. A good rule of thumb is to choose warmer tones, like beach blonde, honey and champagne in the summer, and cooler blondes, such as nude blonde, ash blonde or even platinum for the winter.
3. Warm Blonde Hair
Warm undertones have a lot of yellow and olive in their skin—a lot of Asians and Latinas fall under this category. They can tan easily, usually have darker eyes and look great with gold jewelry and bronzy makeup. Cream and off-whites go with their complexion marvelously, and they have greenish veins.
The ideal shades of blonde for warm-toned women are hues with some orangey or reddish tones, as this counteracts the olive in their skin. Dark honey blonde, sunny blonde, caramel, and strawberry blonde look divine against warm undertones and can also set off a tan perfectly. These shades can also bring out the lighter flecks in dark eyes, making them great options for highlights around the hairline or fringe area.
4. White Blonde
Completely bleached-out strands are not for the faint of heart, or for those scared of upkeep. Popular in Europe and Scandinavia (and Hollywood, and maybe those early adapters on the Lower East Side), this shade of blonde—which is almost completely white—pops with those with rosy or cool undertones and requires the most frequent touch-ups if you want to keep the look immaculate.
5. Platinum Blonde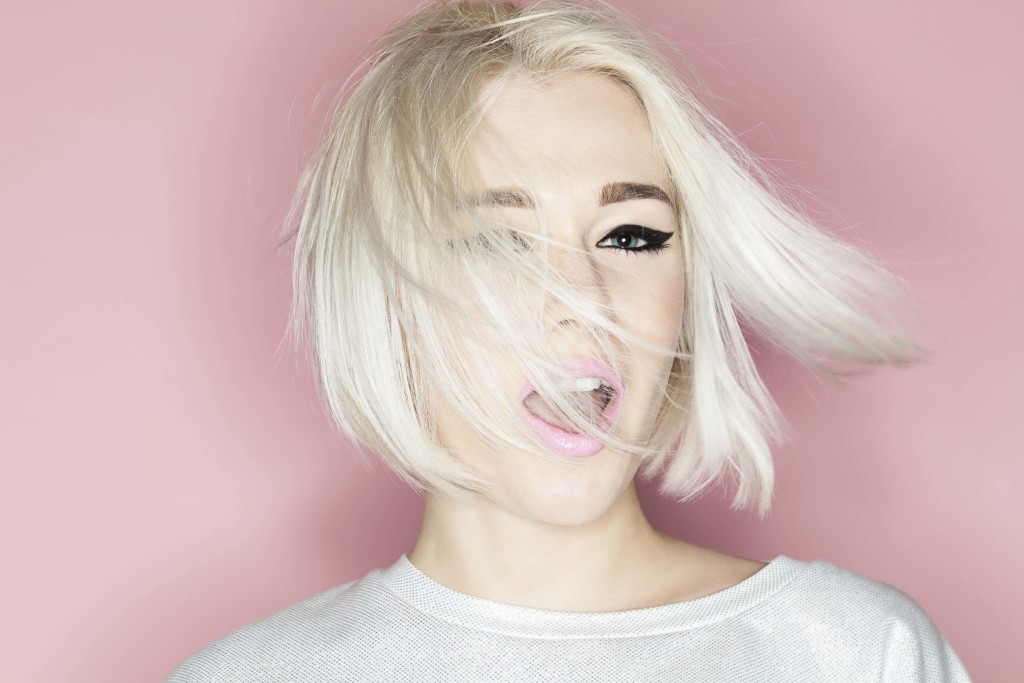 Perhaps a baby-notch lower than white blonde, platinum is the go-to shade of bleached blonde for most men and women. Equal parts Nordic-cool and evocative of Old Hollywood, platinum blonde hair is for those with a more neutral undertone but still requires the same level of touchups.
6. Silver Blonde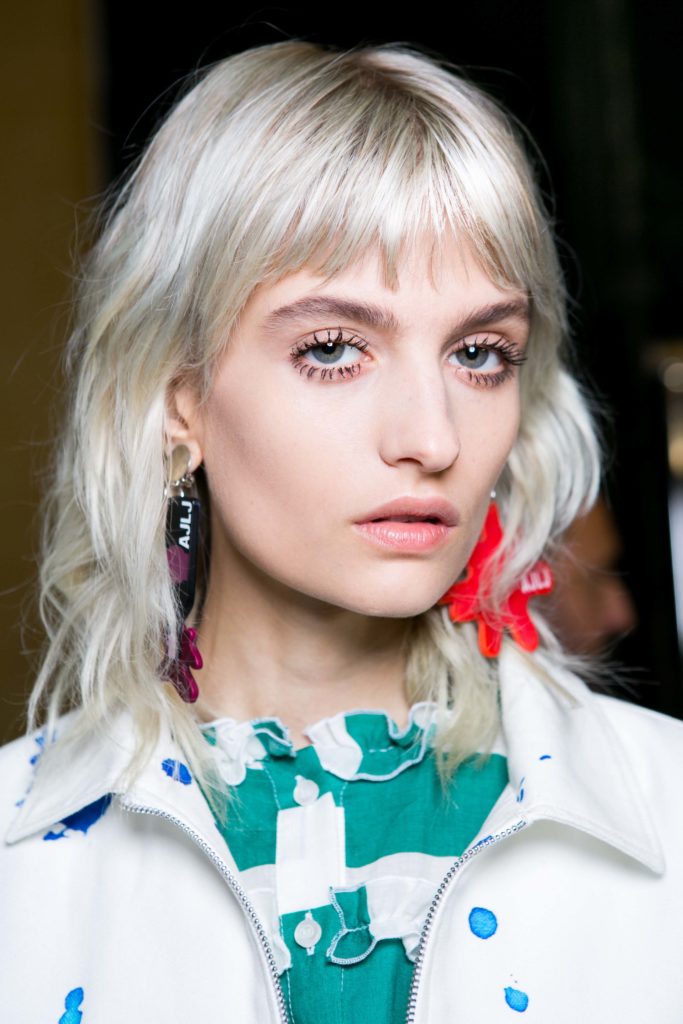 A more recent take on platinum, superlight silver blonde (or gray, if you're Pinterested), also belongs on the high-level blonde spectrum but with a silver or gray tone. Not to be mistaken for salt-and-pepper or ash, this is edgier and, we must admit, harder to maintain, due to its blue pigments. It's also a current fave of some social media and street style superstars who consider gray to be the best blonde hair kind, or those who are all about the #GrannyHair trend.
7. Wheat Blonde
For that stage in between silver hair and a truly warm blonde, we expect to see a lot of women wearing wheat blonde shades. This natural looking blonde is such a gorgeous color! It's just yellow enough to read warm, but has ashy undertones to keep it from getting too buttery.
8. Flaxen Blonde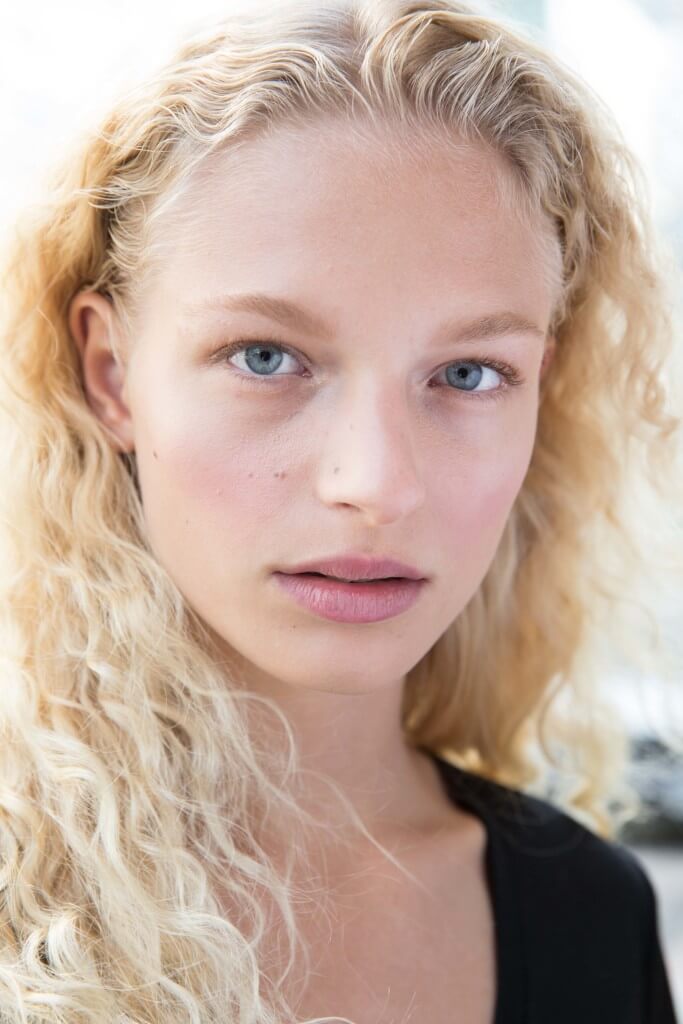 The most neutral überblonde of the bunch, flaxen is a light blonde that has no traces of warm shades like red, brown, copper or gold. A flattering shade for those with a pink to neutral undertone, flaxen blonde is the closest shade to a baby's blonde and gives a bright, childlike, youthful look.
9. Ash Blonde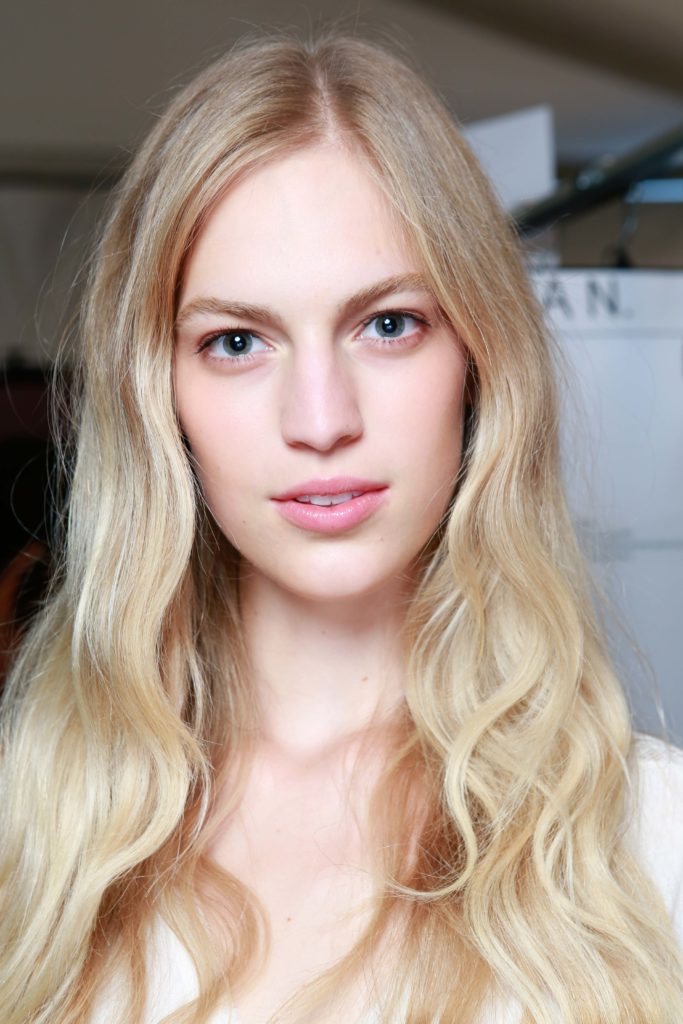 A popular request is ash blonde, a combination of grayish-green tints that can neutralize a ruddish complexion. The tone can work as a darker or lighter blonde as well, and is a classic, sophisticated shade worn by those who want a blonde that's not too bright or "comic-book yellow."
10. Beach Blonde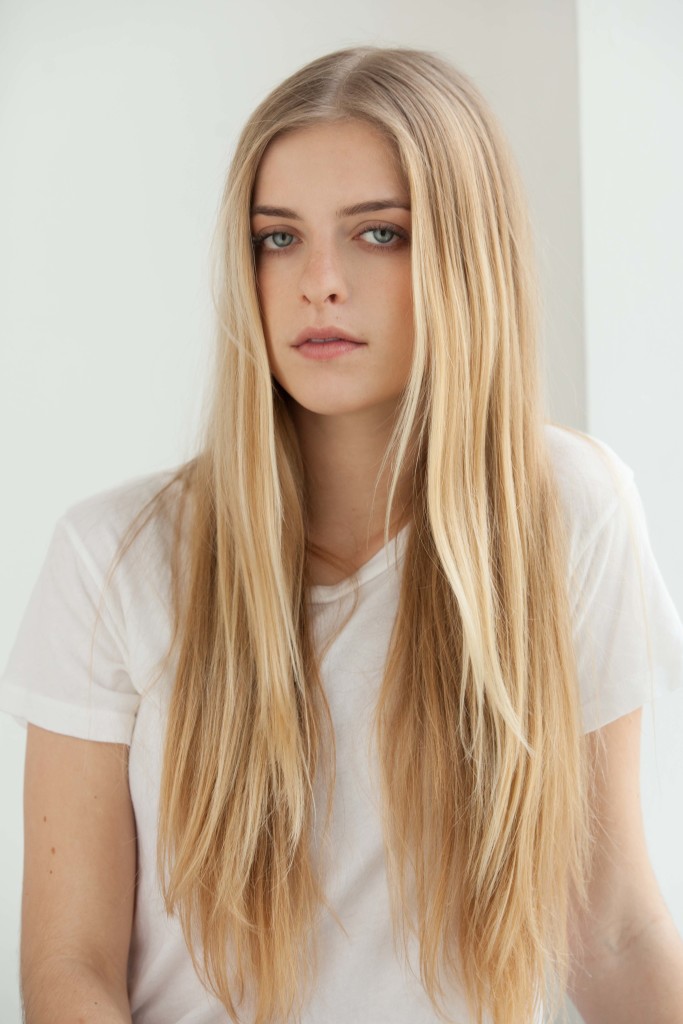 Beach blonde, or sandy blonde, as some would call it, has a distinct yellow tone to its highlights, therefore working well with those with warm undertones. It gets its name as it's the closest version to being naturally bleached out from a day outdoors. If you've ever wondered what it was like to have surfer-girl highlights, check out this variation, which can use different color levels for a more natural, sporty version.
11. Golden Blonde
Warm undertones also grab the spotlight when rocking a golden blonde hair color, as the tones complement the reddish pigments in their skin. Golden blonde is another trendy, rich-looking blonde (the color of molten bullions!) that can adjust to both darker and lighter skin tones.
12. Dirty Blonde
Dirty blonde (alias: dishwater blonde) is a darker level of blonde with bits of brown or some darker golden ribboning. Seen especially at the roots, dirty blondes require less upkeep than other versions due to their more "lived in" characteristic. However, the roots are still kept relatively tighter and closer to the hairline than in an ombré.
13. Strawberry Blonde
This pinkish blonde is an easy transition blonde for natural redheads or those with a lighter ginger base color. Used interchangeably with reddish blonde by some stylists, this shade is definitely on the lighter color level. Strawberry blonde shades are flattering on those with a neutral to warm skin tone. Don't confuse this shade with cotton-candy pink hair, though—this still carries with it a blonde/yellow undertone. Pinkish blondes can help keep pigment from fading by investing in a color-safe wash and care system such as Suave Keratin Infusion Color Care Shampoo and Suave Keratin Infusion Color Care Conditioner.
14. Beige Blonde
Somewhat cutting-edge and more thoughtful than its peers, beige blonde is a neutral medium blonde that carries quite the alternative feel. It's suitable across the board, but comes to the fore in women with cooler complexions or those with a light, natural tan.
15. Champagne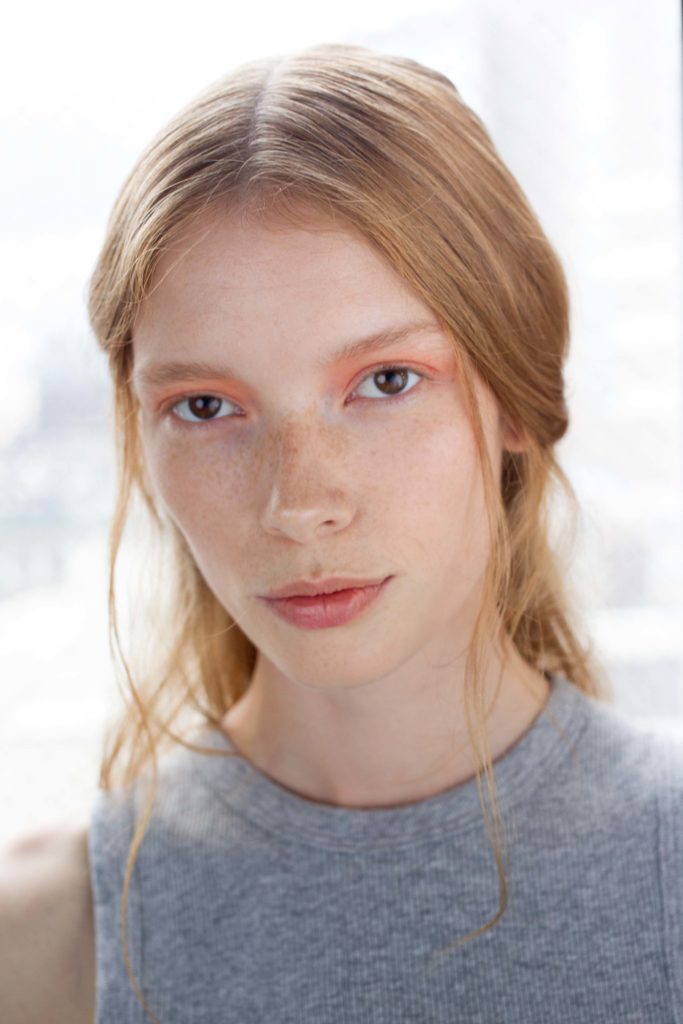 The faintly warmer cousin of beige blonde, champagne blonde hair is characterized by a slightly pinker, more coppery tint, making it the go-to neutral blonde for medium to darker tanned skins.
16. Bronde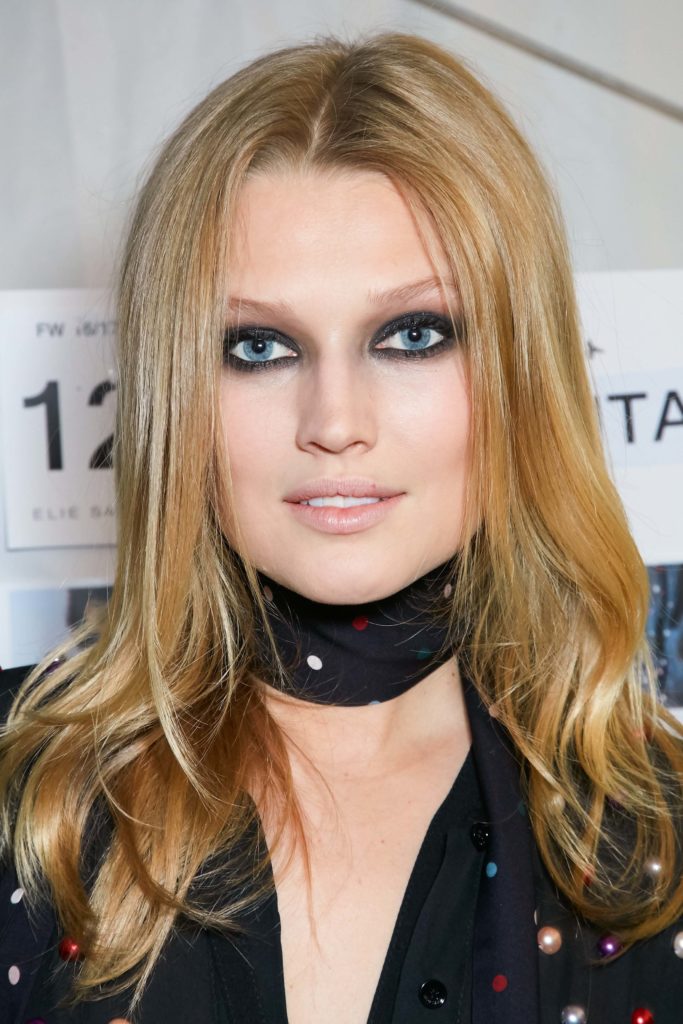 This brown-blonde hybrid got so famous, it needed it's own celebrity portmanteau. This color fusion can go two ways: First, as a sombré (or subtle ombré), from a luscious, oftentimes warmer, shade of medium brown at the roots that transitions gradually to golden blonde (or lighter) towards the tips. Others use it to mean an actual shade itself, somewhere—you guessed it—between brown and blonde, which some argue is a more natural-looking option for darker-haired girls to lighten up over the summer.
Come on, you know you want to!
Prev Article
Next Article
Gallery
20 Best Red and Blonde Hair Color Choices of the Season
We're falling for a flirty red blonde hair color.
See article
All Things Hair on Instagram