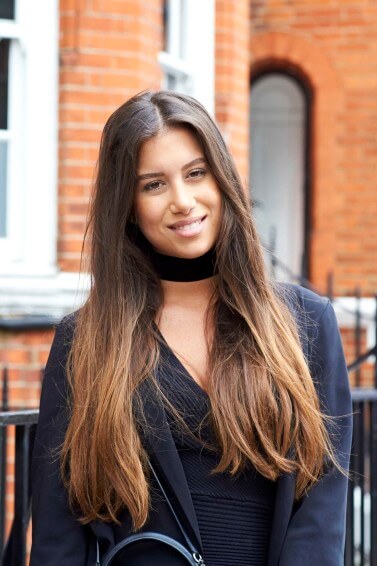 Ombré Hair Process: What Really Happens?
Because we knew you were curious too. 
Ombré hair is beautiful in any color all year round. You can dip your toes in the ombré waters by only lightening a shade or two, or you can change your whole look with a dramatic dip dye. Even though ombré hair has become so popular (our phones finally stopped auto correcting it from hombre) you may not know what is happens during the whole process. Read on to learn what's going on when you ombré your hair.
Ombré Hair Processing
1. Prep your hair.
Before getting ombré hair, you'll need to make a few decisions and preparations. Prep your hair beforehand by infusing the ends of your hair with as much moisture as possible. The Suave Professionals Moisture Mask With Almond & Shea Butter is a good choice for hydrating your ends before the bleaching process. You also need to decide how much of your hair you would like to have lightened. Do you want to bleach from the ears down, or just a few inches at the bottom? Definitely take all of these aspects into account before you go for ombre hair.
2. Prepare the bleach mixture.
For a traditional ombré hair process the ends of the hair are lightened with bleach. Bleaching virgin hair will give different results than applying bleach over hair that has already been dyed because it is harder to bleach out hair dyes. Bleach works by opening the outer layer of the hair called the cuticle. When the cuticle is open, hydrogen peroxide can penetrate the hair and remove the pigment. Create the bleach mixture keeping in mind how dark and thick your hair is and if it has been previously dyed. The darker and stronger your hair is, the higher amount of developer you can use. Strong, dark hair can tolerate a stronger mixture of hydrogen peroxide like 30vol, whereas lighter, thinner hair should use less, around 10vol to 20vol.
3. Apply the bleach mixture.
When the bleach is ready its time to apply the mixture. To get an ombré effect that looks natural you will want the ends to be the lightest and gradually get darker as it goes up. To get this effect, apply the bleach from the tips of your hair working your way up. This allows the bleach to get to work on the tips of your hair first so it will have the bleach mixture on the longest. To get an even more professional look, don't end all the bleach in a straight line. Apply it a little higher near the front of your face and lower in the back. Pulling small individual pieces of hair up before the bleach is applied will give a greater staggered effect.
4. Wait it out.
Depending on how dark your hair is and the developer level chosen, your time with bleach on will vary. Removing the bleach too early will give you that tell tale orange look that means the bleach wasn't left on for long enough. This happens because each hair has layers of pigment that the bleach needs to work through. Take it off too soon and the bleach will not be able to fully penetrate the hair.
5. Rinse and tone.
When your hair is done, you'll need to rinse all of the bleach out. Rinsing out is important since left over bleach can continue to process in your hair, leading to uneven results. After the bleach is totally removed from the hair you can use a hair toner to change the color from a warm yellow blond, to an ashier gray blond. After your ends have been bleached they will be drier due to the cuticle being opened and the hair becoming more porous. You may find that your hair is especially dry post-ombré hair process, so be sure to use some of the TRESemmé Keratin Infusing Smoothing Serum to smooth out any frizz or flyaways.
Want some colorful ombré inspiration? Check out these brown ombré hair colors that you've got to try.
Prev Article
Next Article
Gallery
5 Cute No Heat Long Hairstyles to Wear This Week
Zero heat damage, and super chic to boot.
See article
All Things Hair on Instagram