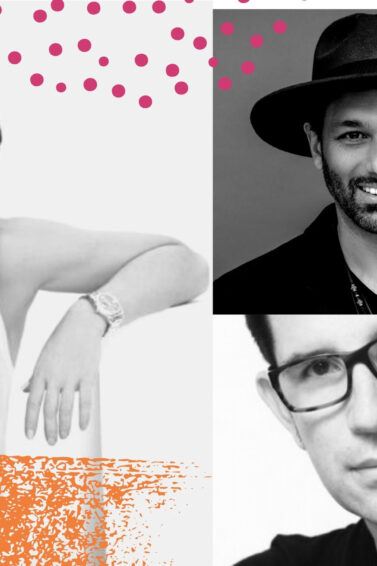 What is Hispanic Heritage Month? Pride, Beauty, and Inspiration
What is Hispanic Heritage Month? Simply put, it's a fiesta for our Latino community!
Hispanic Heritage Month has been celebrated in the United States for over 30 years, honoring cultures and traditions from over 20 countries and a territory.
From September 15th to October, we, as a nation, recognize the legacy and impact left for thousands of Hispanics throughout history in all aspects, including, of course, the world of beauty.
Why We Celebrate Hispanic Heritage Month
Many immigrants from Hispanic origins came to the United States with hopes, dreams, and struggles.
The secret to their success, though cliché, is completely true: willpower, discipline, and the greatest desire to become the best of the best, despite the obstacles.
Hispanic Heritage: Beauty Is In Our ADN
Latinas, alongside Black women, spend more money on beauty products than any other group.
Perhaps is due to the immense love for home remedies; the examples given by our abuelitas to look beautiful even on their days off, or the thought and investment we put into our routines.
Regardless of social status or income, the truth is, Latinas love beauty. According to Nielsen, Latinas make up 18.5 percent when it comes to buying products within the beauty industry in the country.
Considering there are around 62.1 million Hispanics in the country, or 19 percent of the total population (Pew Research Center, 2020), more beauty brands keep relying on Latino ambassadors, experts, and professionals to target to this powerful audience.
Leaving aside the fact of being a consumer, each beauty product found in Latino households shares a memory, an anecdote, becoming –one way or another— a "family heirloom" from generation to generation.
That, somehow, it's the tangible meaning of the hard work of those who come to the United States for the ever-hopeful American Dream.
Looking for a dose of inspiration?
Although these hairstylists are now surrounded by celebrities and have worked with popular beauty brands around the world, at some point in their lives fought against their fears in order to make their dreams come true.
Get to know their stories!
Leonardo Rocco
Rocco is a synonym for energy when it comes to hair. From Argentina, he came to the country almost 20 years ago, opening his first beauty salon in 2004.
Beyond his international experience, covering markets like Barcelona, Paris, Milan, and London, Leonardo pays homage to his roots by following his father's legacy, the one that he started over 60 years ago.
It was his dad who taught him the art of hair and helped him on finding his purpose within the beauty world.
 "My advice is that never stop educating yourself, never stop learning, never stop following other people's work.

Never stop keeping an open mind to receive and understand everything that's coming anew in our beautiful profession. And of course, never stop chasing your dreams!"
Millie Morales
Morales is one of the most sought-after makeup artists and hairstylists in the Hispanic media. Her upbeat attitude and high quality of her work have helped her to collaborate with brands and celebrities throughout her career.
However, many people don't really know about the sacrifices Millie had to overcome to achieve her tremendous success: she left Cuba almost 28 years ago, in a travesty that almost killed her.
A very familiar story for thousands of immigrants that leave their countries to find a better life for themselves and their families.
"My work –and everything that I do— has been inspired by my mother, the most important woman in my life.

She taught me how important it is to take care of ourselves, to dream, to fight, to chase our dreams and to live each day as it was the first one.

Of course, always looking beautiful while doing so!"
Marco Peña
One of the most awarded Latino hairstylists is Marco Peña. His work and legacy are proof that when life gives you an opportunity, you should always take a leap of faith and go after your dreams.
His story is the epitome of "when luck meets preparation"— Marco met Shakira in Colombia, when she was months shy of her international success, becoming her official hairstylist and personal assistant for four years.
"To have success in this career, and in life in general, we must challenge ourselves. To accept that obstacles and struggles are only that, a challenge.

Grabbing opportunities with dedication and always giving them a personal touch. Once the opportunity present itself, discipline and passion are key."
How do YOU celebrate Hispanic Heritage Month?
Prev Article
Next Article
All Things Hair on Instagram