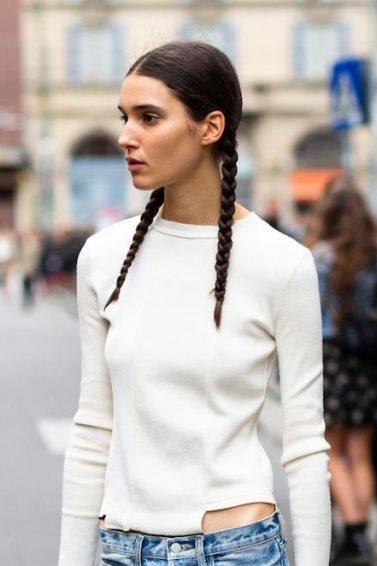 The Best Deep Conditioner for Damaged Hair
The first step: assessing your current state of affairs.
Damaged hair is a bit more finicky than regular hair: It's drier and has been through the wringer, whether by color processing, excessive heat styling or other treatments. Damaged hair is also more prone to becoming porous and unmanageable, due to the change in its structure. Most of us find that a deep conditioner for damaged hair is necessary to have in our hair care regimens in order to keep our locks in optimum condition.
We've got the scoop on the best deep conditioner for damaged hair to give a try. Read on:
The Best Deep Conditioner for Damaged Hair, According to Need
A deep conditioning treatment, or deep conditioner, usually comes in a tub or vial form. It delivers a potent shot of moisture and nourishment to particularly vulnerable strands. They can also be tailored to meet specific needs and help you out wherever state you find your hair in! Allow us to illustrate:
1. Post-Color-Processed Hair
Hair is especially vulnerable after it's been bleached or lifted during a coloring treatment. Strands can be prone to breakage, which is why a lot of salons like to soak hair in a conditioning treatment after coloring to help fortify strands during your session. Investing in an effective treatment at home can help give similar results. Without the time and money hassle of stepping out for an appointment! Suave Professionals Honey Infusion Strengthening Leave-In Conditioner will give your hair the strong dose of hydration it needs after the salon.
2. Dry, Worn, Overstyled Hair
Deep conditioner for damaged hair can also help neutralize the brunt from strands put under the hair dryer. A formula infused with a known emollient, such as Argan oil, can help give hair a resuscitating boost of hydration—kind of like a weekly adrenaline shot, but for your strands. Love Beauty and Planet Smooth and Serene Argan Oil & Lavender Leave-In Smoothie Cream is our go-to!
3. Frizzy, Unmanageable Hair
Frizzy hair can be tricky to whip into shape. Too much moisture and you risk it going limp, too little leaves your strands undernourished and vulnerable to weather. A lightweight best conditioner for damaged hair option is ideal! We recommend Nexxus Humectress Luxe Lightweight Conditioning Mist. This deeply moisturizing blend will give your strands the sleek boost you're looking for. Suggested use: post-shower for smoother, silkier hair.
Prev Article
Next Article
Article
How Often Can You Dye Your Hair? Get the 411 Here
 We decipher all your hair dye questions.
See article
All Things Hair on Instagram