New Brand Alert: Love Beauty and Planet Marries Style, Substance and Sustainability
Introducing Love Beauty and Planet: products that make you look and feel good.
In this day and age, being mindful is no longer an option; it's almost imperative. So what if you could be both style- and planet-conscious at the very same time? The goal of Unilever's latest launch, Love Beauty and Planet, is to do just that: Give a little love to the planet, while having you look and feel good too. The ingredients, product packaging and social partnerships help you look and feel your best, all the while also staying conscious of the footprint you're leaving behind.
Love Beauty and Planet: Feel Good About Your Beauty
Fast-Rinse Conditioner Technology
Cut your shower time down and use less water by incorporating the Love Beauty and Planet patent pending Fast-Rinse conditioner into your routine. This conditioner does a stellar job of saving you from tangles, while making it possible for you to cut down your shower time. But you have to be mindful to go easy on the tap!
Label Adhesive
Love Beauty and Planet is conscious of recyclability and knows that because some labels can't be removed in the recycling process, they often contaminate the waste stream and prevent reuse. By using a special adhesive to make sure the labels separate cleanly from the bottles, the brand ensures that every bottle gets a second life; but of course you have to do your part and recycle!
Recycled Bottles
Every single product in the Love Beauty and Planet line is made from 100 percent recycled plastic. Impressive, right? They're still working on their caps and pumps, but what a great start to the journey!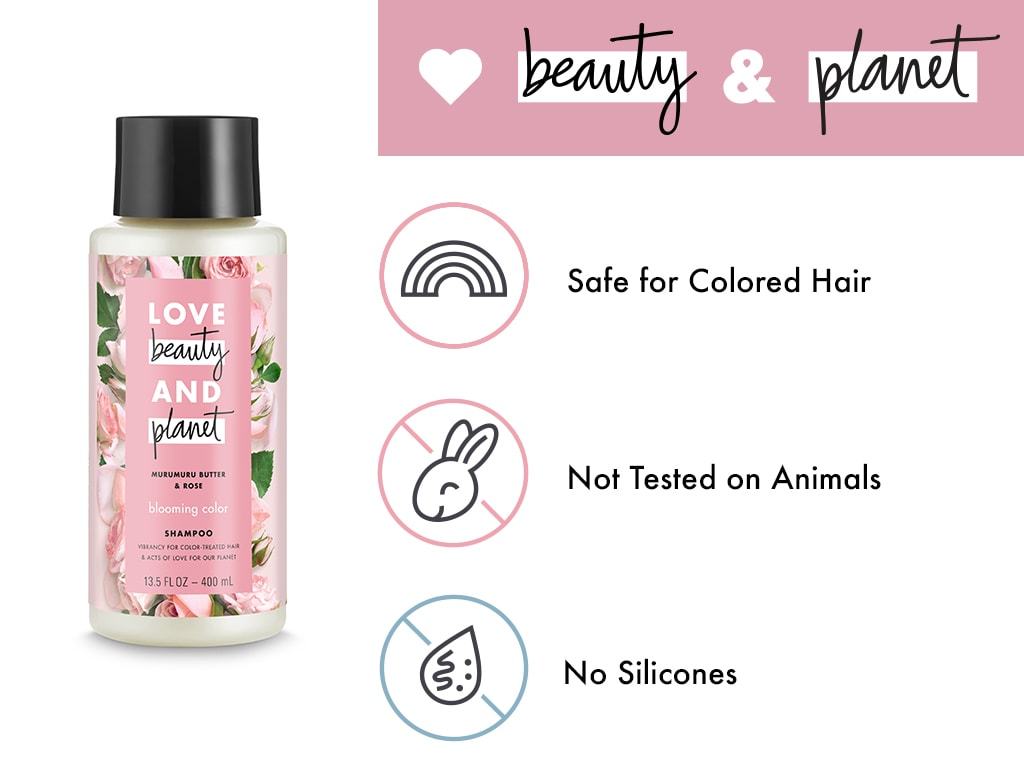 Ethically-Sourced Oils and Extracts
The brand is committed to working with a fragrance partner who commits to programs that enhance the ecosystems and the livelihoods of the farmers and communities who grow them. Each scent is infused with a naturally and ethically-sourced oil or extract.
Well, what are you waiting for? Love Beauty and Planet is available at CVS and Wegmans, and we personally can't wait to have these beautiful and hardworking products sitting pretty on our shower shelf. Style, substance and mission—where do we co-sign?
Want to stay up to date on the latest hair product releases? Follow us at @AllThingsHairUS.
Prev Article
Next Article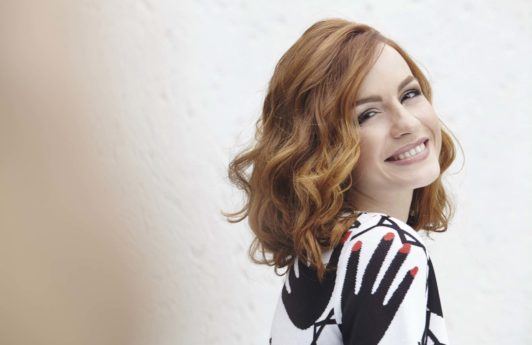 Tutorial
How to Create a Wavy Faux Bob for Valentine's Day
Switch up your look for just one night!
See article
All Things Hair on Instagram