The Only Hair Brush Guide You'll Ever Need
Revolutionize your routine with the right hairbrush.
Hairbrushes come in every shape, size and specification. Which is awesome, but can also be equally confusing when it comes to finding the right hairbrush for your particular hair type. Essentially, all hairbrushes work to detangle and aid in the process of styling, but the confusion generally lies in figuring out the details of the different bristles out there and how various hair brush designs can benefit every hair type in a very specific way. To figure this issue out, we went full-on detective mode to discover the many purposes of the hairbrush varieties out there—from the hot air brush types, to models that can rival the detangler brush—all for each hair type. Read on to learn more about the best hair brush you should you use to obtain the style you crave:
The Best Hair Brush for Every Hair Type
1. Mixed Bristle Brush
Best for: braids
A mixed-bristle brush is a popular model that's also a great substitute for a detangling brush (minimal damage!). To aid in detangling your braided hairstyles while adding tremendous shine, pick up a mixed bristle brush made with a combination of boar's hair and synthetic bristles. Not only is this the all-in-one brush, but it's pretty democratic and can work on all other hair types too!

2. Rat-Tail Comb
Best for: thin hair
Yet another dual-combo brush, the rat-tail comb allows for easy sectioning and parting with its long, thin handle, and its fine teeth have smoothing benefits as well. In addition, rat-tail combs are the perfect instrument for adding massive volume to thin hair through the process of teasing (In short: fine teeth = fine hair.). They make texturizing hair a super simple step. To keep hair in its perfectly coiffed place, use Nexxus Comb Thru Finishing Mist.
Another handy upside of the rat-tail comb's long tip is that it's perfect for tucking lumps and bumps back into place for a smoother base.

3. Teasing Brush
Best for: wavy/curly hair
If you're looking for the same benefits of a rat-tail comb but need a little more TLC in the process, a dense boar-bristle teasing brush is just what your styling routine is craving. Boar bristles aren't as harsh as the teeth of a plastic comb, which translates to a gentler brushing experience. If you experience any frizz after brushing with this wooden hairbrush, use some leave-in conditioner, like Dove Amplified Textures Moisture Lock Leave-In Conditioner, for hydration and a bit of definition.
 4. Vented Brush
Best for: wavy or straight hair
If you're like us, you love those extra five minutes snuggled in bed when your alarm starts buzzing. Unfortunately, many days we have to snap out of it in order to make ourselves presentable for the day ahead. But what if there was a way? A vented brush, a.k.a. one of those hairbrushes that has open slats across the head, changes up the pace and allows for a few extra ZZZs by cutting down drying time by allowing more airflow as you dry. And, as we know, the less time our hair is under heat, the healthier and less prone to breakage it is. #win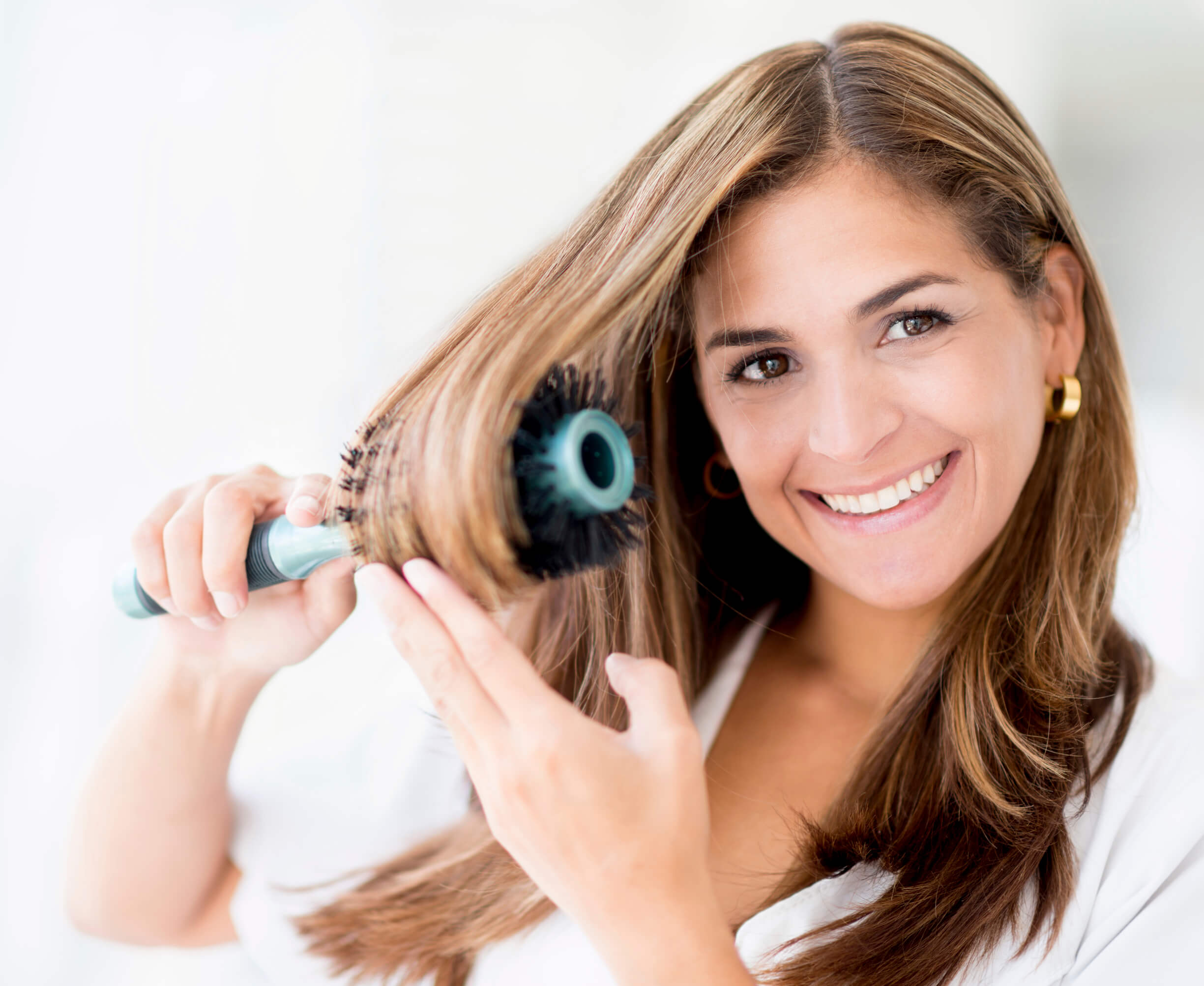 5. Round Brush
Best for: creating blowout styles
Looking for a salon-like blowout from the comfort of your own home (who isn't?). To achieve this look, use a round brush to both dry your hair and infuse some volume into your strands. Although this brush can be a staple in anyone's hair regimen, it's particularly beneficial for those with fine hair due to its volume-enhancing qualities. Just remember to spritz some heat protectant, like TRESemmé Get Sleek Heat Protection Spray, onto locks before you start the blowout process.
6. Paddle Synthetic Bristle Brush
Best for: thick hair
For all the thick-haired gals out there, allow us to introduce you to your new go-to hairbrush. A paddle-shaped wooden brush, especially one that comes with synthetic bristles, helps smooth frizz while drying more hair in one go. A wooden brush not only provides a pretty, organic look and feel, it also has a solid, long-lasting quality (Ed's note: That weight also proves beneficial when tugging hair down into a smooth, straight hairstyle).
Synthetic bristles like nylon are the way to go when managing your lush mane because they're sturdy enough to act as a  detangling brush and, unlike boar bristles, won't create static or a poufy texture, making a paddle brush the ideal tool for creating straighter looks. Want more guidance? See our tutorial to styling hair with a paddle brush and learn how to significantly streamline your morning styling routine!
Check out more of our favorite Nexxus hair brush models to help you create your chosen look.
Interested in learning more about brushes? Check out why you need a round brush.
Prev Article
Next Article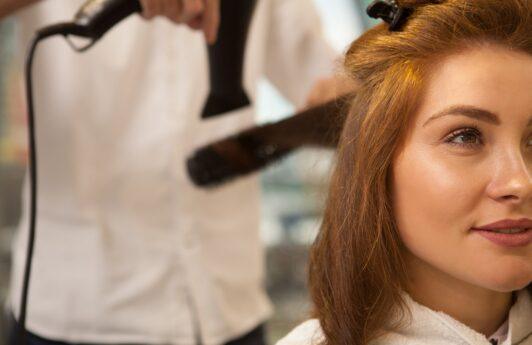 Article
Why You Need a Round Brush in Your Hair Care Arsenal
A round brush is a must-have care product that can really up your hair styling game.
See article
All Things Hair on Instagram