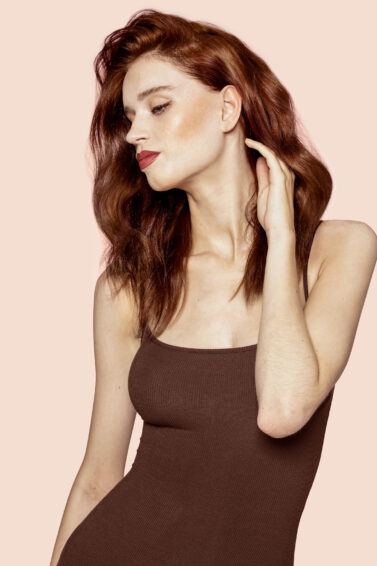 Hair Dryer Attachments Guide: How to Use Those Nozzles
Drying your way to your best hair day ever. 
When it comes to styling your hair, how it dries can make or break your style, and hair dryer attachments can play a huge role in that. You should always air dry the right way, and make sure you're using your hair dryer correctly, which means using the proper hair dryer attachments. It's what they're there for!
Using the right nozzle in the right way can maximize your style, just as going rogue can leave you with frizzy, poofy hair. It's always a good idea to use your dryer attachments.
Your Guide to Hair Dryer Attachments
Read on to learn all about hair dryer attachments and how to use them.
1. Concentrator Nozzle
The first attachment that everyone needs to get familiar with is the concentrator nozzle. It's the one, pictured above, with a flat vent. Basically, a concentrator nozzle changes the flow of the air coming out of the blowdryer. Instead of just coming out hot and fast all over, the concentrator, as the name suggests, focuses the airflow for more targeted drying.
The concentrator makes it possible to dry specific sections at a time. This makes it easier to blow-dry your bangs straight or add volume to the root of your hair. It's also the type of hair dryer attachment that makes blowouts possible. Thank you for that, concentrator nozzle!
How do I use a concentrator nozzle?
Most hair dryer attachments just clip onto your dryer, some slip over the end of the dryer and some fancy ones click on magnetically. Before drying your hair, remember to use a heat protectant so you don't fry your hair. We like TRESemmé Thermal Creations Heat Tamer Spray for the job. Note: To best use a concentrator nozzle, it's a good idea to have your hair already partially dried. Trying to dry all of your hair just with the concentrator can take much longer and can have you creating unintentional hot spots.
With hair that is about 75 to 80 percent dry, use the concentrator to direct air onto specific sections of hair. If you want to do an at-home blowout, you can use the nozzle to help direct the air at the hair on the brush. If you're aiming for lift, the concentrator nozzle can help you dry your roots upwards to create more volume.
2. Diffuser Attachment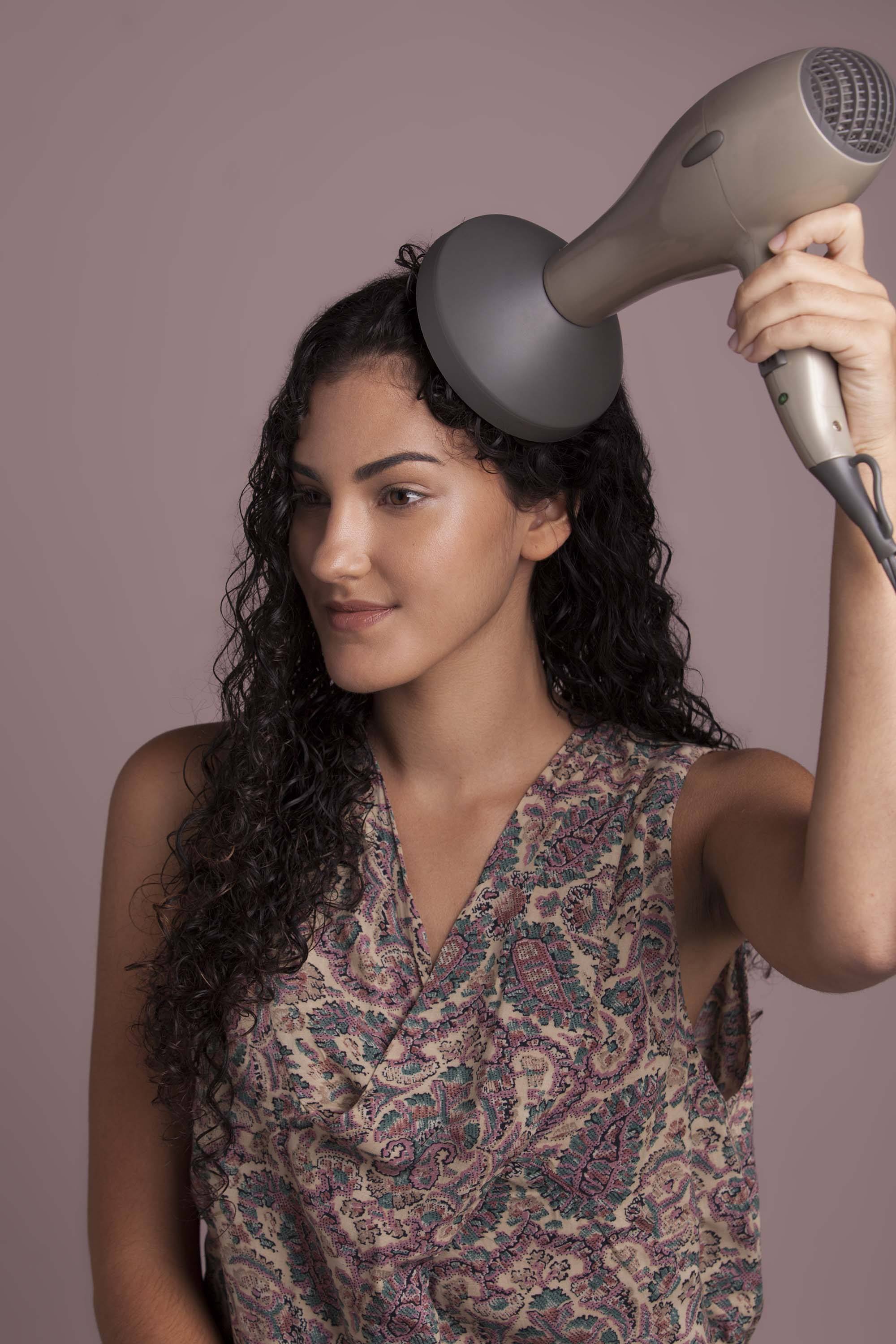 The hair dryer attachments made for curly girls is the diffuser. Shaped like a bowl with tines sticking out, it has holes in them to let the air from the dryer flow through. This makes for a quick and frizz-free drying experience, as curl shape is left intact during the drying process.
The diffuser head forces the air coming out of the dryer to spread out and up through the tines. So when you're using it to dry your hair, less air is being directed in one area. Instead, the air is spread out, making this method of drying much gentler on hair.
How do I use a diffuser attachment?
When blow-drying curly hair, it's important to make sure you maintain its moisture levels. You want your hair dry but still moisturized. To make sure the hairdryer doesn't dehydrate your hair, use a blow-dry balm before drying. We like Nexxus Weightless Style Smooth & Full Blow Dry Balm because it's also great for soothing frizzy hair.
It's best to use the diffuser to get defined curls. Really all you need to do is lay your curls onto the diffuser and proceed to dry! If your dryer has heat and speed settings, try the lowest and slowest. Only work your way up to hotter temps and faster airflow if you need to. You can lean your hair over and dry upwards for the length of your hair, and place it near your head to dry your roots as needed. Finish with TRESemmé Flawless Curls Hydrating Anti-Frizz Oil to keep the frizz out of your style!
3. A Pick Attachment
Much like a hair pick is used to create volume, the pick attachment does the same! Shorter picks are best suited for shorter strands while longer hair requires a longer variety.
4. The Styler
Think of this hair dryer attachment as a hairbrush and blow dryer in one! This tool has gained a lot of popularity over the last year as it's the ideal choice for those of us who are less-than-coordinated. Instead of holding your round brush in one hand and the blow dryer in the other, this tool allows you to do both at once!
To protect your hair from heat and help speed up the drying process, use Suave Blow Dry Accelerator. This product protects your hair when using heat up to 450°F, helps detangle hair, and includes Amino Acid complex to strengthen and soften hair.
Whether you're using a concentrator nozzle or diffuser, the correct blow-dryer attachment makes a huge difference in your finished style!
Prev Article
Next Article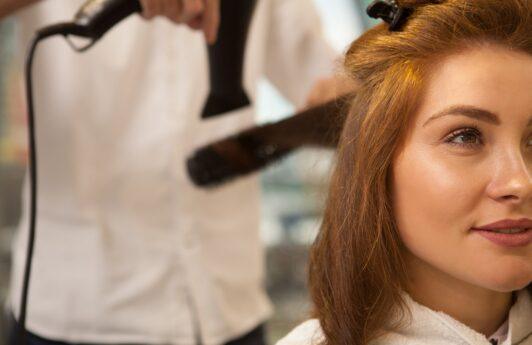 Article
Why You Need a Round Brush in Your Hair Care Arsenal
A round brush is a must-have care product that can really up your hair styling game.
See article
All Things Hair on Instagram