Girls Who Curl: 3 Kinds of Hair Curlers to Try This Season
Your guide to choosing the right hair curlers for the curls you want.
Everyone has those days when their hair is falling a little short of their styling expectations. Maybe the 'new haircut' buzz you were feeling has finally worn off, or your hair is just feeling lifeless and dull (we see you, winter dryness). One option that can help revive your hair are bouncy curls. Of course, dealing with the heated tools like curling rods, or an automatic hair curler can be a pain, but you can easily create photo-ready curls by using hair curlers.
This no-heat solution can work to add some serious volume and excitement back into your hair. Sign us up! Whether you plan on sleeping in your curlers overnight or letting them set while you perfect your makeup routine for a night out, mastering this hair technique will make curling your hair a breeze. One of the best parts of this method is how natural the end results are. From small and tight curls to large and voluminous waves, hair curlers can do it all. Keep reading to learn about finding the right hair curlers for every kind of curl that we are sure will add some fun back into your look! 
Hair Curlers for Every Size of Curl
1. Foam Curlers for Spiral Curls
Foam curlers are the best choice if your goal is natural-looking tight curls. A solid foundation for a curly updo or a finished hairstyle in and of itself, smaller tighter curls that usually take a long time to create when using curling rods become a quick and easy process when you use hair curlers. Just simply prep your locks, roll each small section into a small curler, and prepare for the ultimate tight curls. You can either let them sit for a few hours to air dry, or blow dry the curlers to get curls in as little as 15 minutes. Prepping with freshly washed hair and a dollop of mousse is the best way to ensure optimum curliness. We love Nexxus Exxpand+ Volumizing Whip for the extra bounciness that won't weigh your hair down.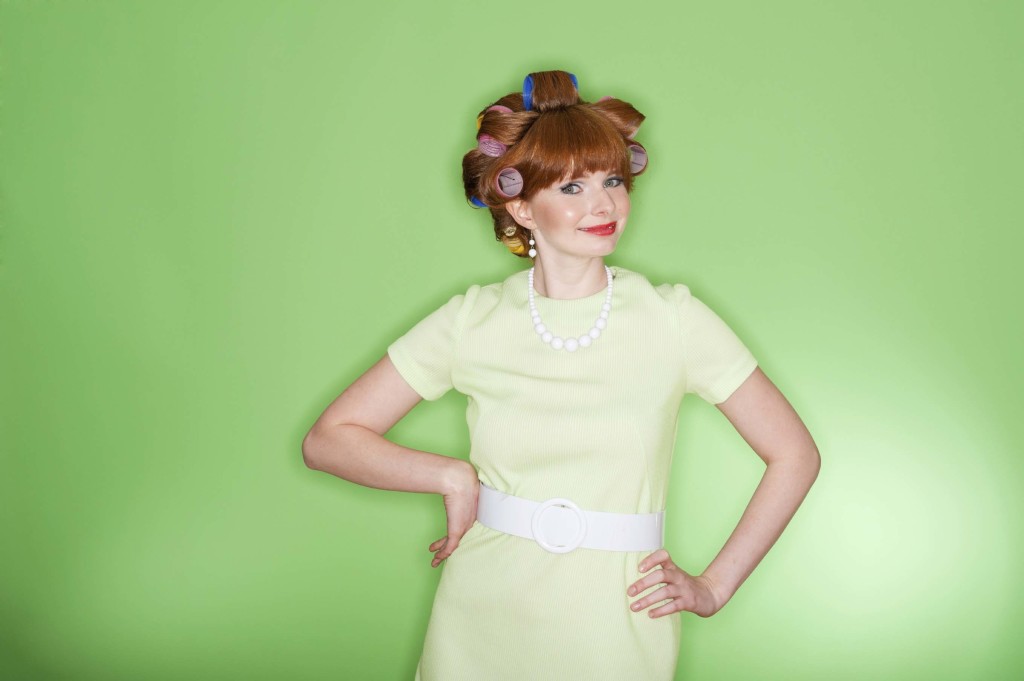 2. Large Rollers for Some Serious Volume
Don't let the retro vibes in the photo above scare you away. Oversized rollers like these are one of the beauty industry's best kept secrets for creating instant volume. The hair is lifted by the size of this hair curler and it dries away from the roots to add both depth and dimension to what might otherwise be a flatter-looking style. You can sleep with them in overnight, or you can purchase hot curlers to create a glamorous curled look. If you're in a pinch and looking to bring your second, or third-day hair back to life, start with some volumizing dry shampoo. TRESemmé Fresh Start Volumizing Dry Shampoo is your key to ultimate hair revival.
3. Medium Curls for Our Natural Girls
Medium-sized curls are the gateway to creating any of the curly hairstyles you've been lusting after. A pair of medium sized rollers and your favorite hairspray are all you need to achieve natural-looking curls. The best part about these rollers is that they act as an air curler, so no need to heat them up. Just roll them in before bed, and you'll wake up with perfectly curled locks. Sleeping in your rollers will make you feel like the glam queen that you are, and will result in curls that'll last all day long. When you wake up in the morning and let your curls down, spray them with a mist of Dove Style+Care Extra Hold Non-Aerosol Hairspray. 
Looking for more ideas for curly hair? Then check out some of our favorite curly hair tips.
Prev Article
Next Article
All Things Hair on Instagram