What is the Right Hair Brush for Wet Hair?
What to buy and how to use it. 
True story: I've brushed my hair in the shower before with the first brush I could get my hands on, and my hair looked like I was having an episode of postpartum hair loss. Only difference, I wasn't. The problem was that the hair brush I used wasn't designed for in-shower use on wet hair. To be fair, this happened way before I even became a Beauty Editor, so I guess we can say this is a chapter of "I wish I knew then, what I know now." So what exactly is the right brush for wet hair? I'm sure you're curious to know. First, let me tell you what it isn't. It is not a brush that will have your hair falling out as you glide it through your strands. Want to learn even more? Read on to learn how to find the right hair brush for wet hair and how to use it.
Hair Brush for Wet Hair: Which Brush and How To Use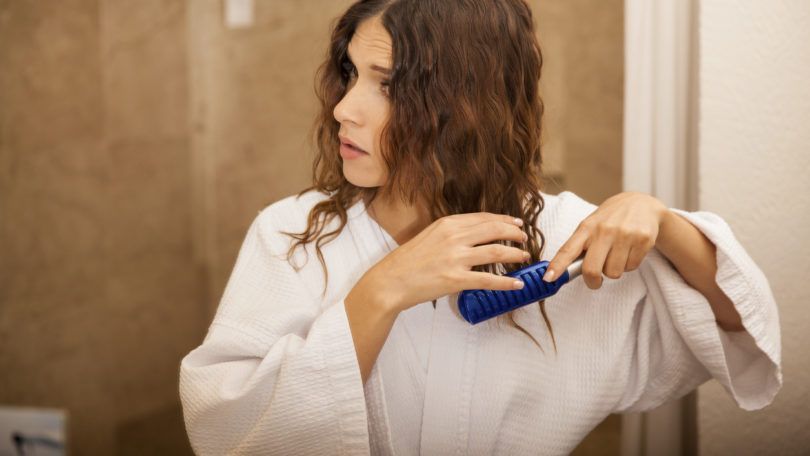 1. What hair brush should you use on wet hair?
When it comes to brushing wet hair, you have to be extremely careful as hair is much more fragile when it's wet. However, many of us use this time to detangle hair before the drying and styling process. If this sounds like you, listen up: Put down the boar bristle brush and pick up the detangling brush, instead. A hair brush for wet hair, like the Ibiza CX2 Paddle Hair Brush, is designed for all types of hair as well as lengths with rounded tip wooden pins that are gentle enough for wet or dry hair. Bonus points: It even gives great massages. Massage your scalp while you brush.
2. How do you use a hair brush on wet hair?
Always begin at the ends and work your way up. Brushing wet hair from the root to tip encourages tangles and breakage. Before you brush, opt for detangling with your fingers first. If you're doing this while in the shower, finger-comb while the water runs through your strands or while you're conditioning. You want your hair to be super soft and easy to detangle before brushing. Alternatively, if your brushing your hair post wash, opt for using a leave-in conditioner, like Nexxus New York Salon Care Humectress Conditioning Mist, for dry hair types or Nexxus New York Salon Care Hydra-Light Leave-In Foam for oily hair to hydrate and soften hair before brushing.
Need more tips for wash day? Follow these tips for creating a seamless hair wash routine. 
Prev Article
Next Article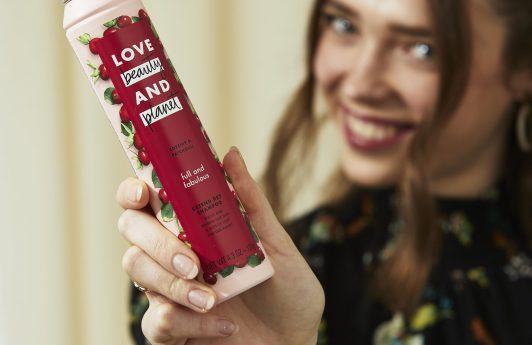 Article
Does Using Dry Shampoo Cause Hair Loss?
What you need to know about dry shampoo and hair fall. 
See article
All Things Hair on Instagram