Common Hair Thinning Issues and Some Solutions
Solutions to help you cope with thinning hair. 
We love our hair and put so much work into getting the right cut, color and style. So when we start to notice hair thinning, you might say that this can cause some great distress. Unfortunately, in the world of hair there can be a lot of factors involved causing your once luscious head of hair to thin out. At the first sign of any hair issues, you should always contact your doctor for a check-up. But sometimes knowledge about thinning hair is also really helpful to better understand your patterns and how you can change some of your routines to impact the health of your hair. To better understand the reasons for hair thinning, we've broken down the five common causes and some simple thinning hair solutions to consider. Read on to uncover more about hair thinning in women:
Thinning Hair in Women: 5 Reasons for the Fall Out
1. Hormonal Changes
Women experience many different times in their life when their hormones may fluctuate. Reaching menopause is one possible cause for a shift in hormonal balance, as well as other changes like starting or stopping hormonal birth control. When our hormones become unbalanced, it can cause all sorts of effects on our bodies, including hair loss. When you're experiencing these issues, be sure to visit your doctor who can help you with these issues.
2. Excessive Damage
Your hair can become very damaged when you excessively use heat tools. Over time, too much heat can even cause your hair to spilt or break. If you are experiencing hair thinning due to damage and breakage there are a bunch of things you can do. First, stop heat styling your hair so often. There are so many cute heatless styles you can try. Also, when you have to heat style your hair, always use a heat protectant, like Nexxus Promend Heat Protecting Mist. And you should provide deep moisture to your hair regularly by using a hair mask, like Dove Quench Absolute Intense Restoration Mask. Used weekly, it can help treat and moisturize extremely damaged hair.
3. Hereditary Hair Loss
Unfortunately, female thinning hair can also be genetic. When you have hereditary hair loss, it tends to be over the whole scalp, as opposed to one specific area. It can also present as thinning in the temple area, first. If hereditary hair loss is in your cards, you should see a doctor to better understand how to treat this type of hair loss.
4. Other Medical Conditions
Many medical conditions can cause thinning hair women. Possible conditions include hypothyroidism, iron deficiency anemia, lupus and polycystic ovarian syndrome (PCOS). We know this sounds scary. So, if you notice sudden hair loss, you should see your doctor to determine the cause and effective treatment options.
5. Scalp Problems
It probably hasn't been on your mind since you (or family members) have been in grade school, but ringworm can cause hair loss if not treated. Ringworm is caused by a fungus (not worms, thankfully). But it is highly contagious through touch and shared objects like combs. Yuck. According to the American Academy Of Dermatology, ringworm can cause hair loss. However, your hair can grow back after the infection has been treated. So be sure to seek out a doctor who can help you to treat your scalp!
4 Thinning Hair Solutions to Try
1. Try a volumizing shampoo.
Volumizing shampoos (and even more specifically, hair loss shampoos) are formulated to give thin or thin fine hair types a boost of volume without weighing hair down. Consider shampooing with Dove Oxygen Moisture Shampoo, and following up with Dove Oxygen Moisture Conditioner. Using the two as a system, cleanses, moisturizes and boosts hair with weightless volume.
2. For thinning hair that's oily employ dry shampoo in your routine.
Having oily hair doesn't make your thinning hair situation any better. Oily strands become weighed down causing your condition to be much more visible. In between hair washes, opt for refreshing your hair with a dry shampoo that also gives hair a lift like Dove Refresh+Care Volume & Fullness Dry Shampoo.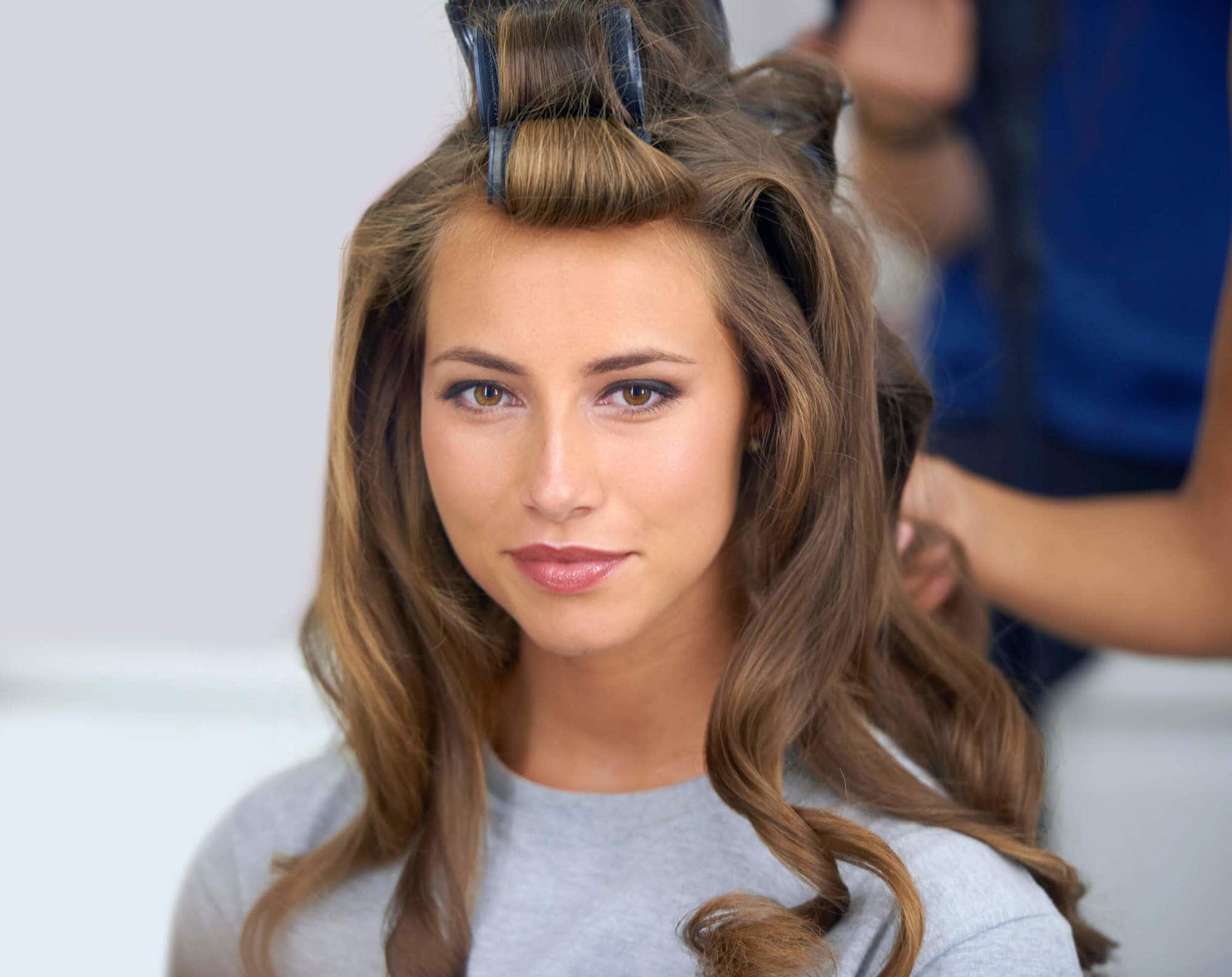 3. Employ hairstyles that disguise thin hair.
If you have thin hair mainly at the crown of your head, opt for hairstyles like beehives or voluminous ponytails that can enhance your texture. Alternatively, you can also use styling tools like hair rollers to help 'pump up the volume.' When styling, tease your hair at the crown to increase volume and mask your thin spots.
For thin hair ends, try styling your hair into braided hairstyles and use the pancake method to pull your braid apart for a fuller effect.
4.Wig it out.
We love wigs for a number of reasons. It's so easy to just put on your favorite wig and hit the door. Thinning hair can also be a result of over-styling, like brushing too often, using the wrong hair brush on wet hair or even misuse of heat styling tools. Give your hair a break by wearing a wig from time to time. Here are some of our favorite wig hairstyles to try out.
Need more tips for dealing with hair thinning women? Here's why you need to use a boar bristle brush for your hair type and 11 awesome hairstyles to try on thin hair. 
Prev Article
Next Article
Article
How to Make Hair Grow Longer: Tips and Tricks
Promote the growth of your hair with these easy tips.
See article
All Things Hair on Instagram