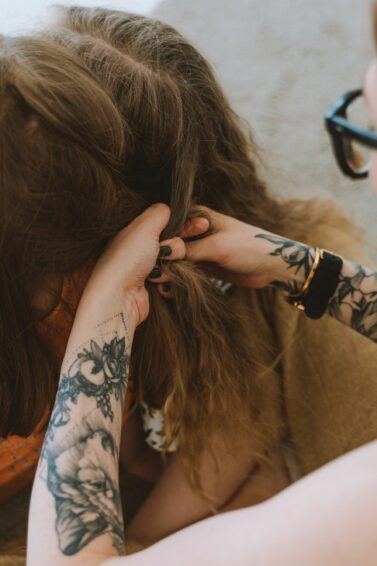 15 Updo Greek Hairstyles to Wear During Any Occasion
Greek-inspired styles with a modern twist.
When it comes to finding different hairstyle ideas to test out, there's no way one could run out. If you find yourself getting bored of wearing the same styles and trends, you can seek inspiration from other customs and cultures.
One culture that we've had our eyes on is Greece, especially Greek women who are known for their beautiful updo hairstyles. Whether it's with braids, a high loose bun or adorned by laurels. There are so many hairstyles to choose from that stem from the traditional that you can update to suit your personal style or for the occasion. Read to try out something new? Read on as we highlight some of the Grecian styles we love.
1. The Crown Braid
This style is perfect for any event on your agenda. Simply take two sections of your hair on each side, braid the ends, and then cross them over the front of your head. Pin in place to secure. How easy is that?
2. The Formal French Braid
Try this look out for a wedding, or any other special occasion in your life. To achieve, take two sections from the center of your hair and braid each side. Gather the back section of your hair into a low ponytail, secure with a hair tie and create a bun. Take your two braids and pin them into the bun. For a bit of extra volume at the base of the style, run Dove Style + Care Volume Amplifier Mousse through your roots before you begin styles.
3. The Waterfall Braid
It's been said that Greek women could only wear their hair down while they were single and usually opted for curling their hair instead of leaving it straight. Take cues from this Greek tradition and mix it up with a modern-day trend. Add a waterfall braid to your hair, then curl the ends of your hair for a playful take on the look.
4. Rope Braids
This rope braid hairstyle is one of the most popular Greek hairstyles. For a new take on the look, try out the style with chunky braids as opposed to thin. Gather your hair into two low ponytails, braid the ends, then wrap them around the front of your hair. Finish the look off with a mist of TRESemmé Compressed Micro Mist Hairspray Boost Hold Level 3 to keep your look in place.
5. Ponytail Braid
When it comes to traveling to places you've never been, it's fun to take part of the culture. If you're traveling to Greece and want to try a simple braided hairstyle that feels like the Greek tradition, you can opt for this simple ponytail braid.
6. Curly Braided Updo
You can achieve this look whether your hair is curly or straight. On straight hair types, curl your hair first, then allow it to set. Once your curls are in place, braid the front section of your hair into a French braid and gather the back section into a messy octopus bun.
7. Half-Up Braid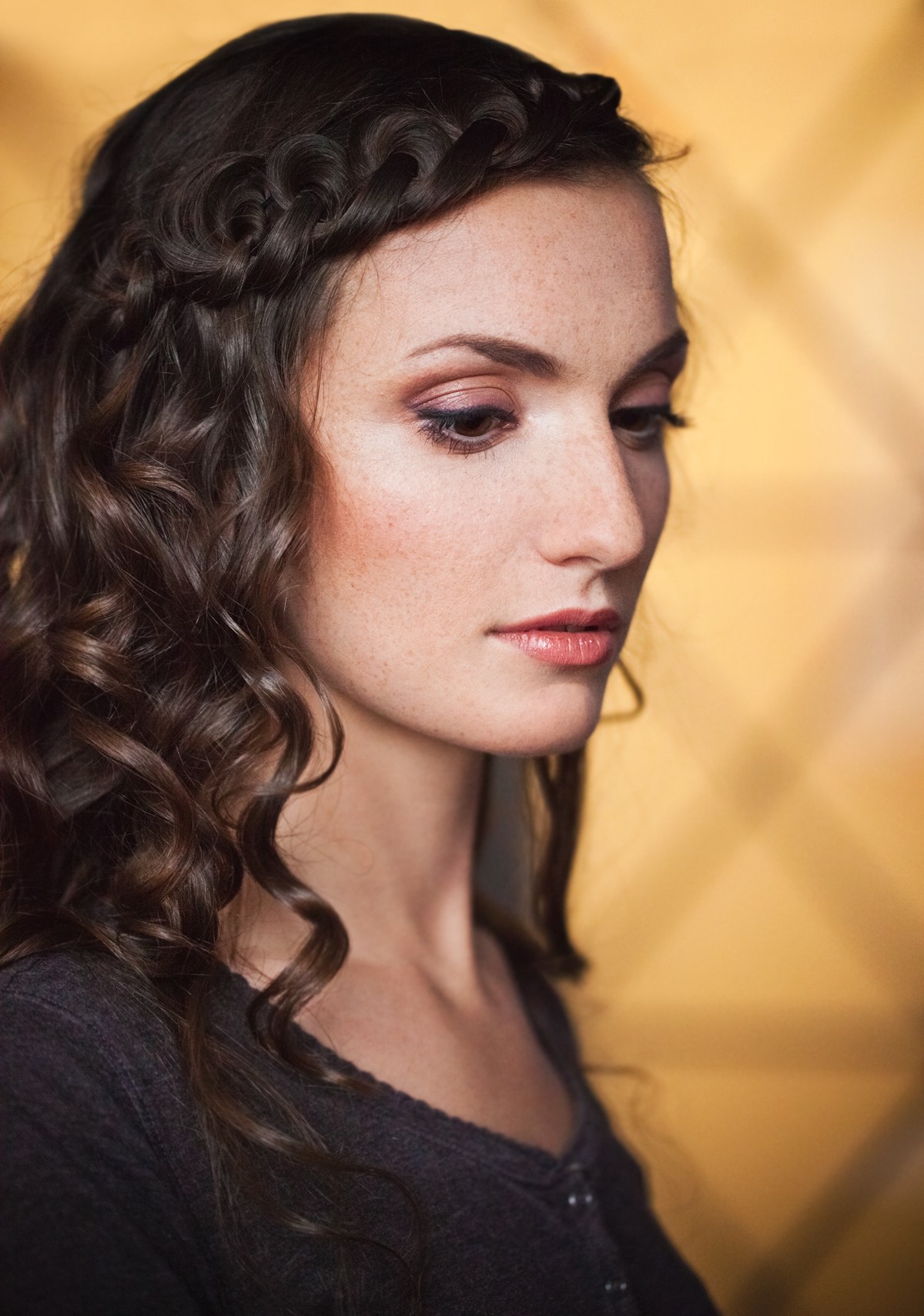 Let's call this the Greek-inspired version of the half-updo hairstyle everyone is wearing. Braid the front of your hair into a French or Dutch braid and leave the rest of your hair down. Give it a Grecian touch with face-framing spiraled ringlets.
8. The Single Braid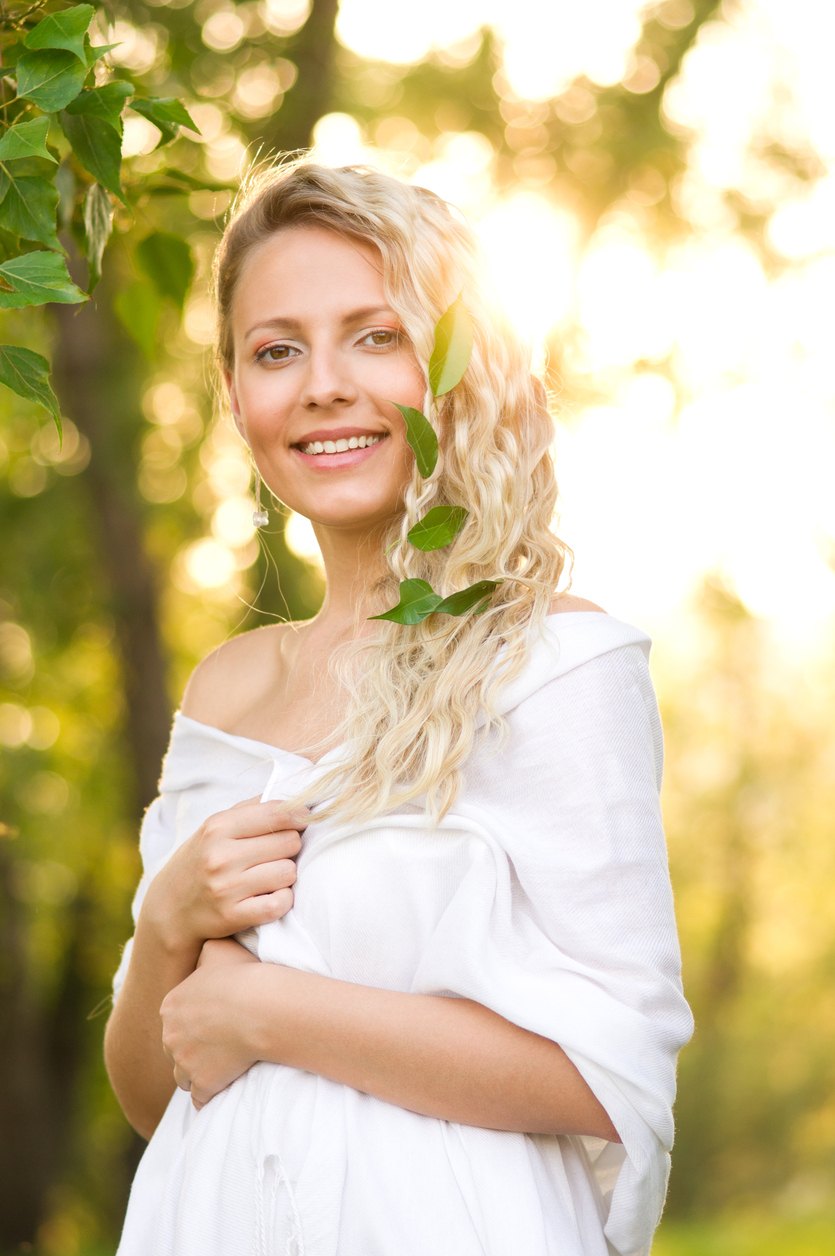 If you're looking for Greek hairstyles for the modern day woman that doesn't require much effort, try out this single braid style. This is what many of us call the accent braid these days but you can give it the Greek-inspired effect by adorning your hair with a vine just like the Greek do with laurels.
9. Low Braided Updo
If you're looking for a casual Greek-inspired hairstyle, try out this low braided bun style. Create a few braids in your hair, then zig-zag them into a bun and pin in place to secure.
10. Braids with Garland
Whether you're looking for a fun hairstyle for festival season or hairstyle ideas with flower crowns, this one is a great style to throw into the mix. Create a Dutch braid at the back of your hair and pull it apart to stretch. Dress it up with a D.I.Y flower crown to complete the look.
11. Hairstyles with Decorative Pieces
Greek women often styled their hair with decorative pieces. Try this style out for a wedding, or any other formal event. Loop your accessory through your braid or have it sit on top.
12. Dutch and Fishtail Braid Hybrid
You don't have to settle on just one braid to channel the Greek style. Don't be afraid to put your unique spin on the look. After all, you're taking ideas and creating Greek hairstyles inspired by the culture.
13. Skinny Rope Braid
We mentioned earlier that the rope braid is one of the most popular Greek hairstyles. Try your hand at this simple look by creating two skinny braids that collect into one in the middle. Finish the look off with some shine. Add a tasteful amount of Suave Professionals Sleek Anti-Frizz Smooth & Shine Cream for a frizz-free and shiny finish.
14. Loose Dutch Braid
You don't have to adorn your hair with accessories to complete your look. Sometimes less is more. If your style calls for techniques and details that are a bit more understated opt for this loose Dutch braid updo.
15. Simple Bun Braid
We love the simplicity of this beautiful updo. During Ancient Greek times, women wore their hair up after tying the knot. Try this hairstyle out for your wedding reception after tying the knot with your loved one.
Prev Article
Next Article
All Things Hair on Instagram