Twee Hair from the 2010s is Making a Resurgence Thanks to TikTok
That's right, the 2010s style is back!
If the term "twee" doesn't sound familiar, there's a good chance you'll recognize this aesthetic. Think vintage-inspired outfits with a quirky twist. Key components of the style included skater skirts with tights, ballet flats or Mary Jane shoes,  and delicate peter pan collars. Plus, cardigans and kitschy patterns were outfit must-haves. With the hashtag #twee having over 86 million views, it's no surprise bits and pieces of this aesthetic have been sprouting up in today's fashion. However, it's the twee hair that has really taken off.
Keep scrolling to learn more about twee hair and how you can get this look too.
All About the Twee Hair Resurgence
It's no surprise that the popular twee trend, which dominated the 2010s (specifically 2012-2014) is coming back today. Over the past two years, we've seen many hairstyles from the '90s and early to mid-2000s gain so much popularity, so it's only natural that styles from the 2010s are being rediscovered.
Twee was an offshoot of the hipster aesthetic and quickly became the defining feature of Tumblr fashion. Of course, there was a specific hairstyle to go along with the look, which often featured blunt bangs. Thanks to TikTok, twee hair is seeing daylight again. Well, let's be honest, it never went away 100%, but we are seeing a resurgence of this specific style.
We conducted a survey among our readers and asked about their go-to or favorite styling and not surprisingly most of our readers, or 65.50% chose natural-looking hair.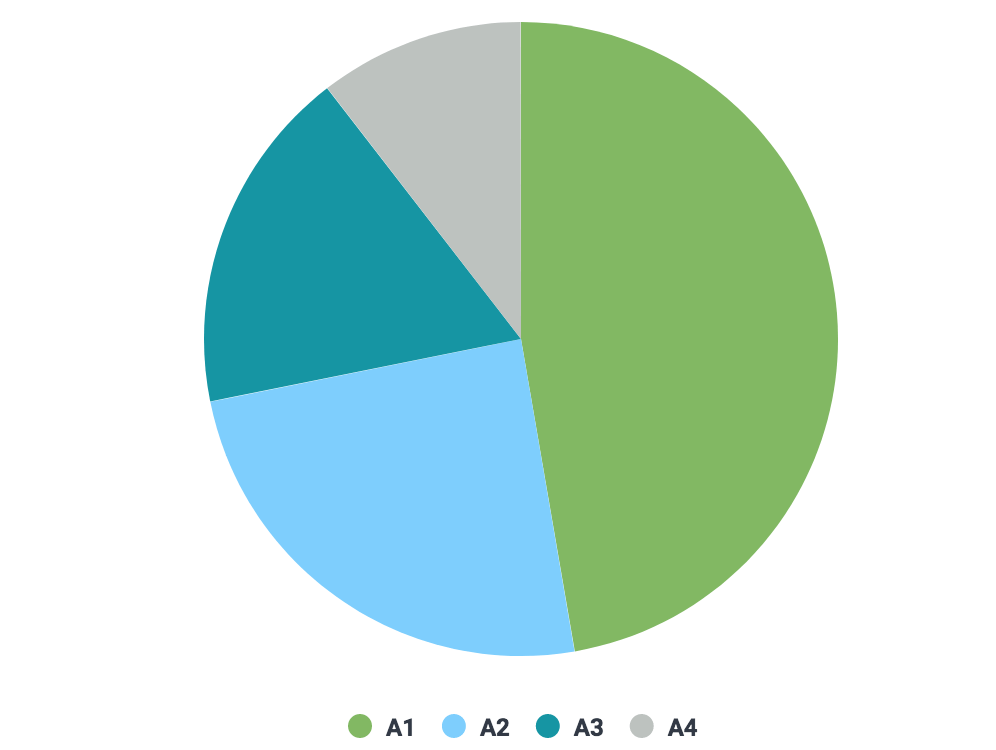 What is your ideal hair look for every day?
A1: Natural hair all day.
A2: Effortless updo since I'm always on the move.
A3: Glam, so I'm ready for any occasion.
A4: Whatever cool style is trending.
What is Twee Hair?
Twee hair is characterized by long layers and thick, full bangs that graze just above your eyes. However, the bangs can often be parted down the middle and pushed slightly towards the side if they're a longer length, similar to a curtain bang. When it comes to the layers, this look goes for soft, barely-there layers. This gives the style just enough of a difference to add volume and bounce without your hair feeling overly bottom-heavy. Plus, with soft layers, you don't need to worry about your hair becoming too choppy either, like shag haircuts we've seen recently.
When describing to your hairstylist what you want for the twee style, it's important to know there is a bit of a disconnect between the bangs and the length of your hair. If you want to opt for a longer-length bang that's slightly brushed to the side, this can help create a softer transition from your fringe to the length of your hair.
Many aesthetics require certain hair colors to fully achieve the look, but with twee hair, there isn't a specific hair color needed. We will say though, this style is most commonly seen on brunettes. So, if you're wanting a change or maybe want to try outa darker hair color with your new cut, this may be the time to do so.
Best Products to Use for This Aesthetic
The great news about twee hair: No heat required! There isn't a specific texture that goes along with the aesthetic, so feel free to show off your natural strands. Because of this, it doesn't hurt to use a  shampoo and conditioner set aimed to tame frizz. We love Nexxus Ultralight Smooth Weightless Frizz Protection Shampoo and Conditioner because it's sulfate-free and helps tame frizz. Plus, it also strengthens your strands.
When styling bangs, dry shampoo will be an absolute life-saver. Dove Care Between Washes Clarifying Dry Shampoo is one of our go-to options. We love this dry shampoo because it instantly absorbs excess oil, making your hair look refreshed. Those who've had bangs before know this is a total must. Plus, it's also nice to have on days you don't feel like washing your hair.
Whether you're wanting to feel nostalgic and bring back an older style you loved or are new to the aesthetic and looking to refresh your look, twee hair is a great option for this coming season.
Prev Article
Next Article
Gallery
12 Best Asymmetrical Haircuts For Women
Our top edit of asymmetrical hairstyles to inspire your new look. Scroll through to find your favorite!
See article
All Things Hair on Instagram