10 Trendy Layered Bob Hairstyles
Find out how layered bob hairstyles can make your styling routine a whole lot easier. 
One of the biggest pulls to getting a short haircut is how weightless and easy-to-style your hair will become. Shorter hair is as effortless as it gets, and the volume you'll achieve by how lightweight your strands become is incomparable. Adding layers and turning your bob into a layered bob will take that lightweight feel to the next level. If you're thinking about getting a layered bob, take a look at this gallery for inspiration:
10 Trending Layered Bob Hairstyles
Check out our guide below to help inspire your next layered bob look.
1. Sleek and Shiny
Give your subtle layers a leg up by amping up their shine factor. Comb a shine spray through just the bottom of your strands to give them a dose of sleek and healthy shine without weighing them down.
2. Long Feathered Edges
If you aren't quite ready for a set of full and heavy layers, consider asking your stylist for feathered layers. This simple technique makes a world of difference in the appearance of your layers and allows you to reap the benefits without sacrificing too much length.
3. Short Feathered Edges
Complement your layers by pairing them with a fresh new dose of color. We love how a bob looks with subtle highlights. Ash or blonde highlights are also a great way to add dimension to your look.
4. Product-Free Curls
You'll be happy to hear that this is probably one of the easiest-to-achieve looks of the collection. Use a curling wand to create random curls throughout your style and leave the look product-free for laid-back, loose, and textured results.
5. The Simplest Hair Hack
If you're looking for a way to fake natural-looking curls, this is the hair hack you need. You'll mimic the pattern found in natural curls by alternating the direction you curl each piece. Easy enough, right?
6. Dye Your Strands Darker
Another color option for your fresh cut is a bold shade of dark brown hair color. We love this edgy color paired with an equally edgy cut. Make sure to switch to a color-safe shampoo and conditioner to make your new hue last as long as possible. We love Suave Moroccan Infusion Color Care Shampoo and Suave Moroccan Infusion Color Care Conditioner for their color care benefits and for how smooth and soft the system leaves our strands.
7. Curling Wand Magic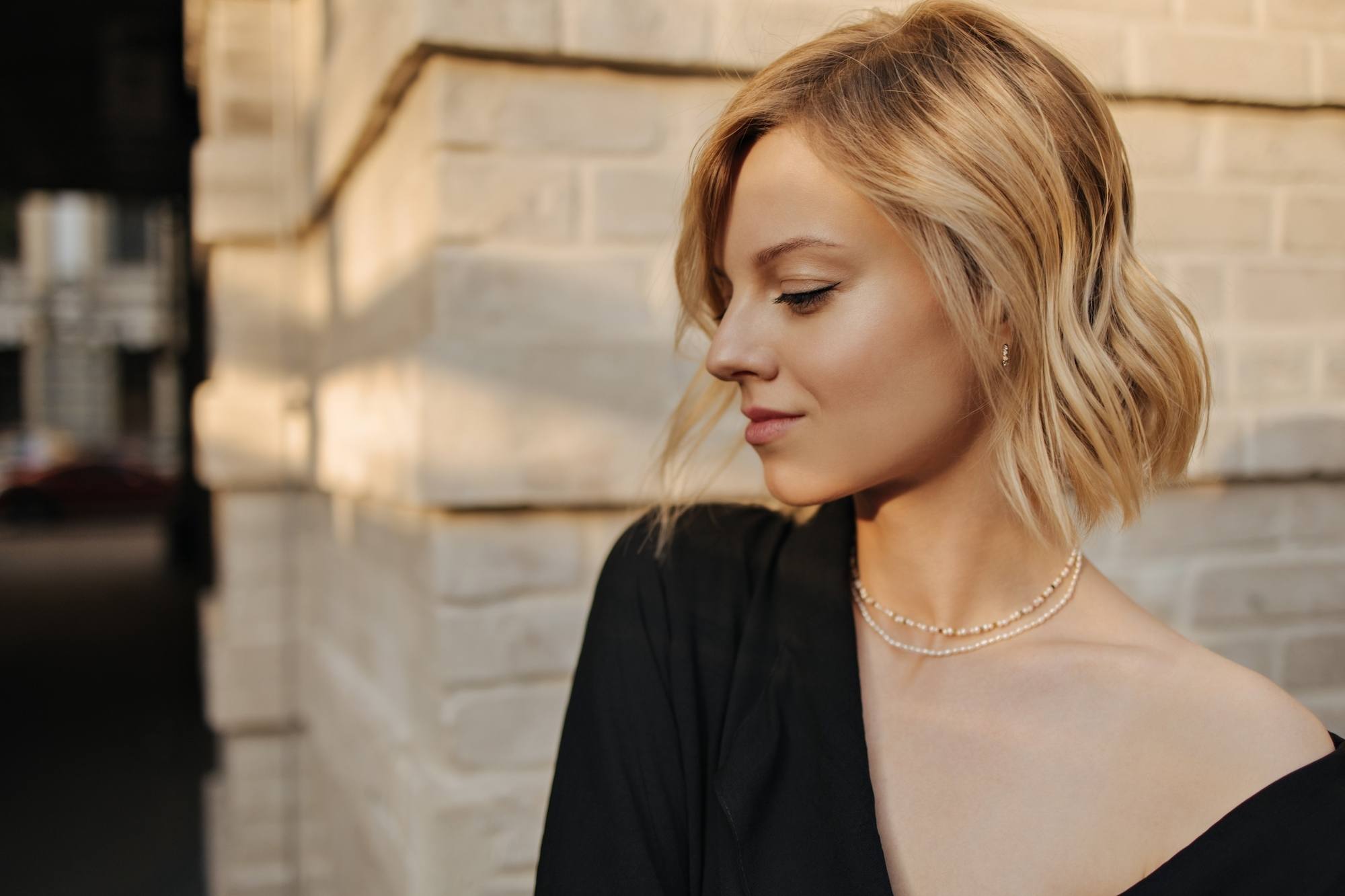 All you need to create this style is a curling wand and a little bit of skill. Use your wand to create curls that direct away from your face and for a finished style that took less than five minutes to create. Help create flawless curls with a mouse like SheaMoisture Manuka Honey & Yogurt Smooth & Hold Multi-Styling Mousse
8. Fiery Red Locks
Make your layered bob pop with a fresh dose of fiery red hair color. This is the perfect look if you want to step out of your comfort zone a bit this upcoming Fall. Protect your vibrant color with The Good Stuff Color Protect Milk while styling your hair regularly.
9. Fake it Till You Make It
If you're looking for a way to add extra volume to thin hair and give the appearance of thicker strands, then layers are the best choice for you. Shorter layers will bounce up and make your hair look even thicker.
10. Take It Back a Few Decades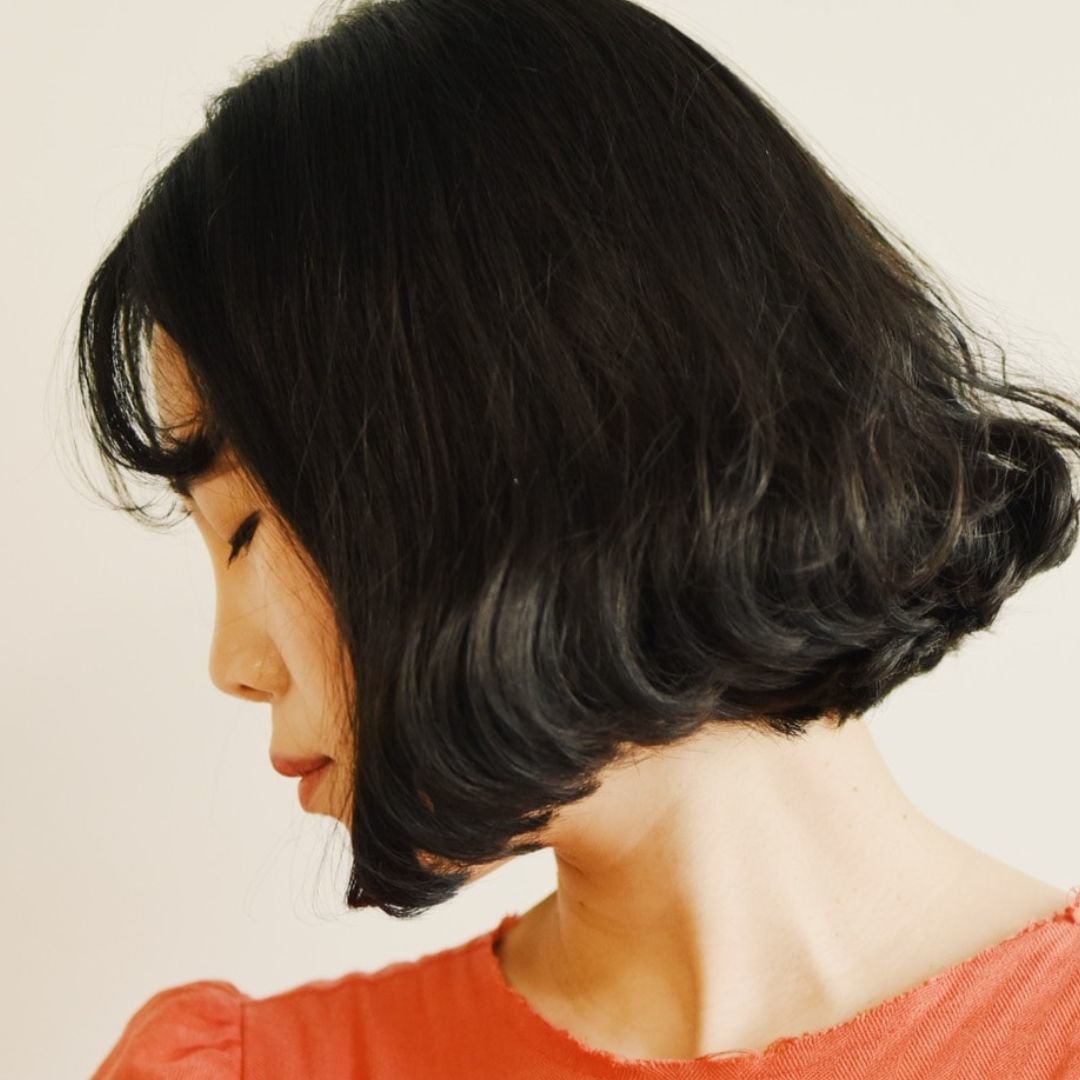 Give your hair a permanent curl by having your stylist give you a perm. Curly styles look best when cut into a layered haircut. Help create the look of a healthy lob with a strengthening shampoo like Nexxus Unbreakable Care Shampoo before getting your cut.
Thinking about trying out one of these layered bob looks? Be sure to share the finished look with us over @AllThingsHairUS!
Prev Article
Next Article
Gallery
14 Hairstyles for Square Faces for Women in Their 40s
Put your best face forward.
See article
All Things Hair on Instagram