22 Trendy and Quick Hairstyles for Short Hair
Get inspired by these awesome and quick easy hairstyles that will save you tons of time!
Life sure is busy, and while that may be the understatement of the year we all need helpful hacks to get us out of the house quicker and more efficiently! For those with short hair, you might want something out of your regular look that isn't too complicated or time-consuming! To make your life a little easier (at least in the hair department), we've put together a collection of some of our favorite quick hairstyles for short hair. Whether you overslept are bored with your look or have an event on the horizon, these quick hairstyles for short hair are sure to make styling your short hair a breeze.
Quick Short Hairstyles: 22 Styles to Try
1. Curly Messy Shag
Time: 10 Minutes
The shag is still totally in style. We love this look for its androgynous flattering flair. This cut is perfect for naturally curly hair, but is still achievable if you've got straight hair. We like this style with a tighter curl that isn't too perfect. A half-inch curling iron will get you there! Just make sure to ruffle it up a bit with some hair mousse when you are done.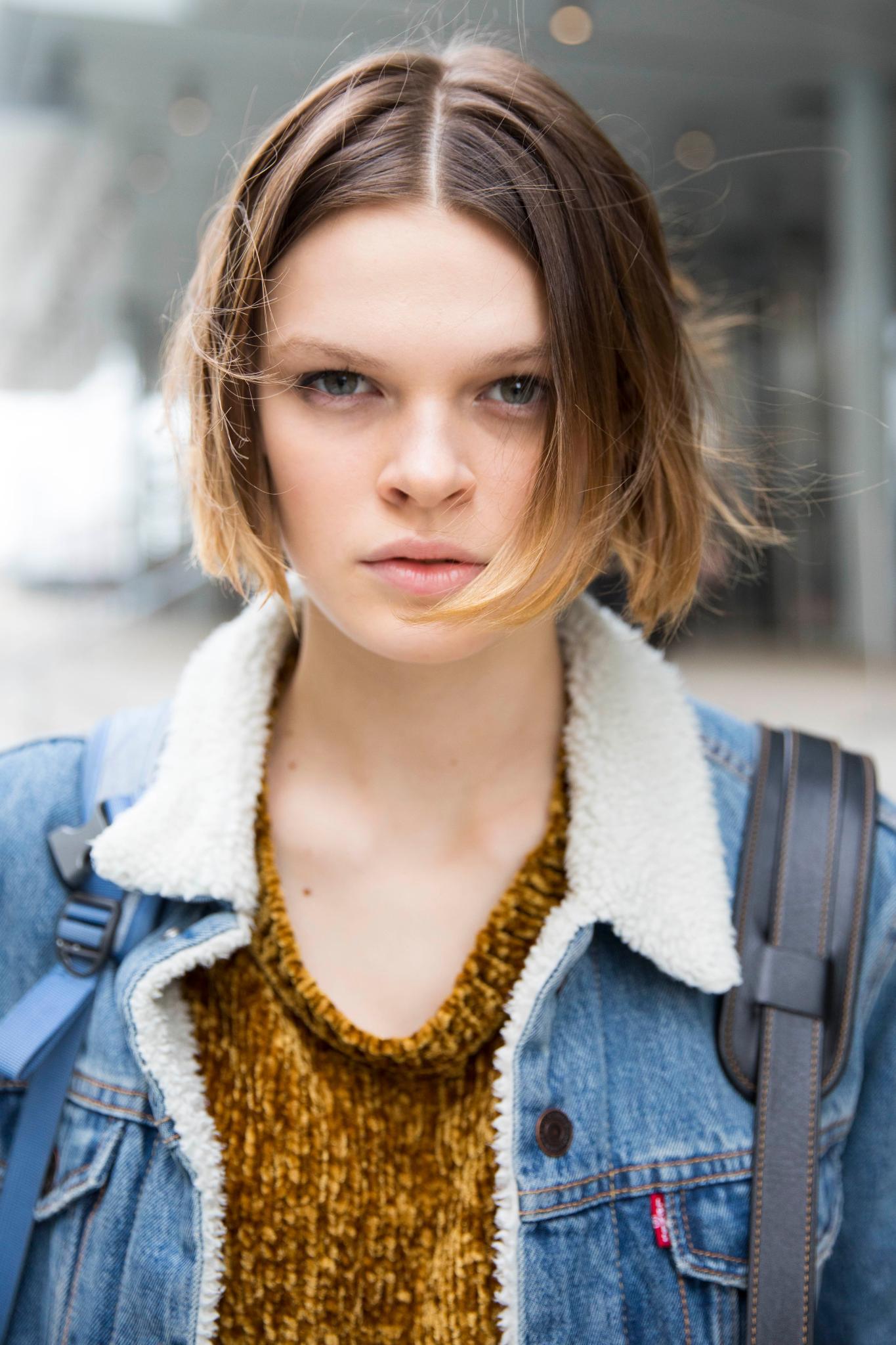 2. Textured Straight Hair
Time: 5 Minutes
Want to rock your naturally straight hair with a little more oomph? Try adding in texture without adding in curls or waves. We like to spritz clean hair with Suave Professionals Texturizing Sea Salt Spray to get that 'bed head look.' Focus on just the roots or just the ends instead of an all-over mist to change up how you rock this texture.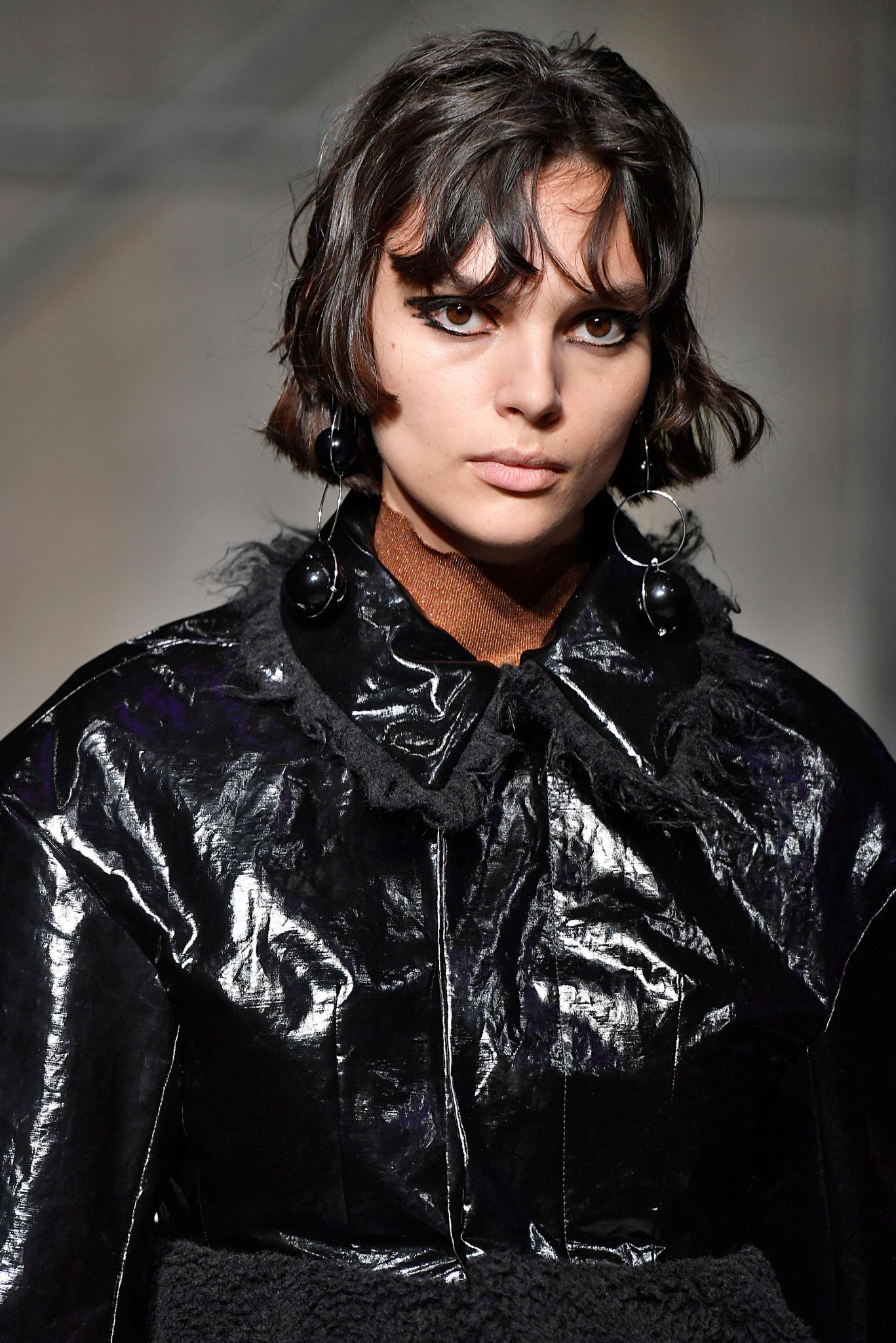 3. Lived-In Waves
Time: 5 Minutes
The best way to get these model off duty lived-in waves is to do just that. We say either go for beachy waves the day before, or stay with us here, wave your hair the night before. The key is getting that little bit of rough texture from your hair on the pillow! The extra time also helps to relax waves and get this look. The next morning, shake out your hair and make sure your roots are still looking clean. If not, refresh your hair with a good dose of Dove Detox & Purify Dry Shampoo.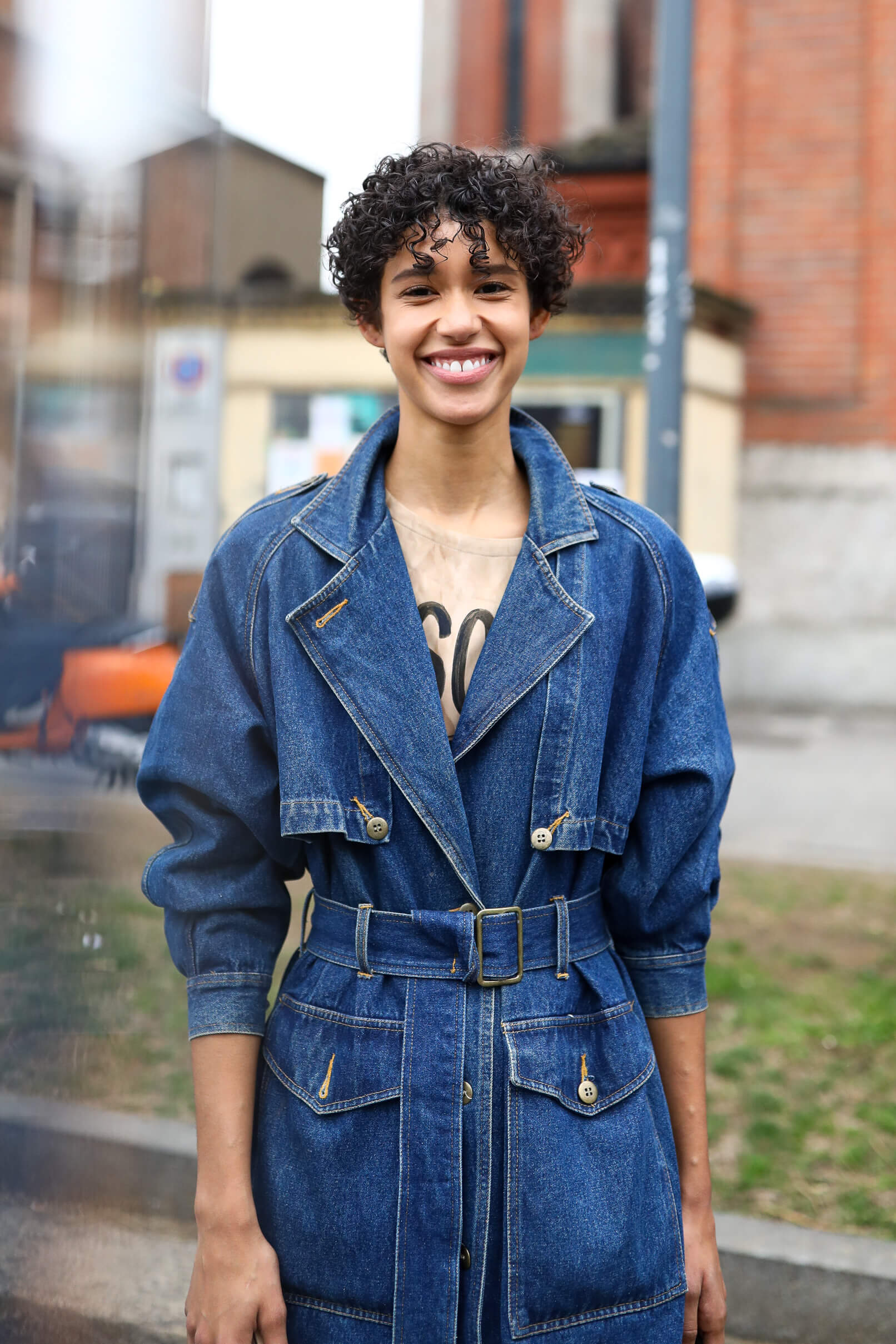 4. Defined Natural Curls
Time: 5 Minutes
How could you not fall in love with curls like these? The perfect defined curls in this look can be achieved by setting with gel after a fresh shampoo. Use TRESemmé Flawless Curls Defining Gel to help you define and set your natural curls. To get the cool wet look on curly hair, just apply a little extra gel and let it all set in place. Short-haired perfection!
5. Chic Ponytail
Time: 2 Minutes
Okay, we know it's not breaking news at this point but low ponytails are one of our favorite quick hairstyles for short-haired girls. Not only are they super chic, but they are also unbelievably easy to do. To achieve this style, gather your hair into a low pony, allowing any wayward, shorter strands to acclimate around your face.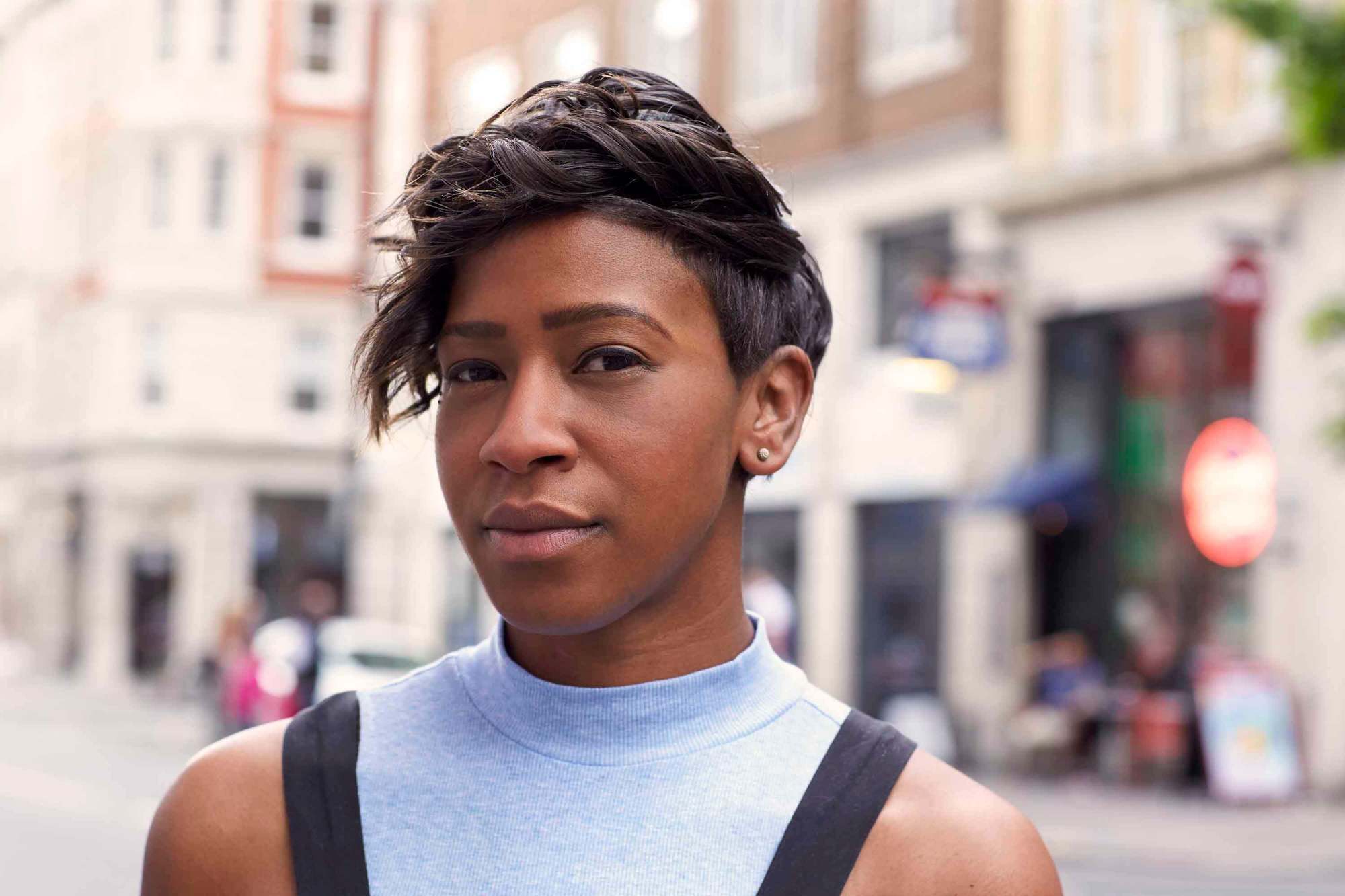 6. Modern Marcel Waves
Time: 10 Minutes
Vintage Marcel waves are very similar to finger waves. They aren't quite as harsh or as tight as a traditional finger wave, so we like to see the modern Marcel wave to have an even looser texture. First step in getting the look? Use a one-inch curling iron to create bold wavy curls in your pixie. If your hair is on the extra short side, try using a flat iron for curls instead.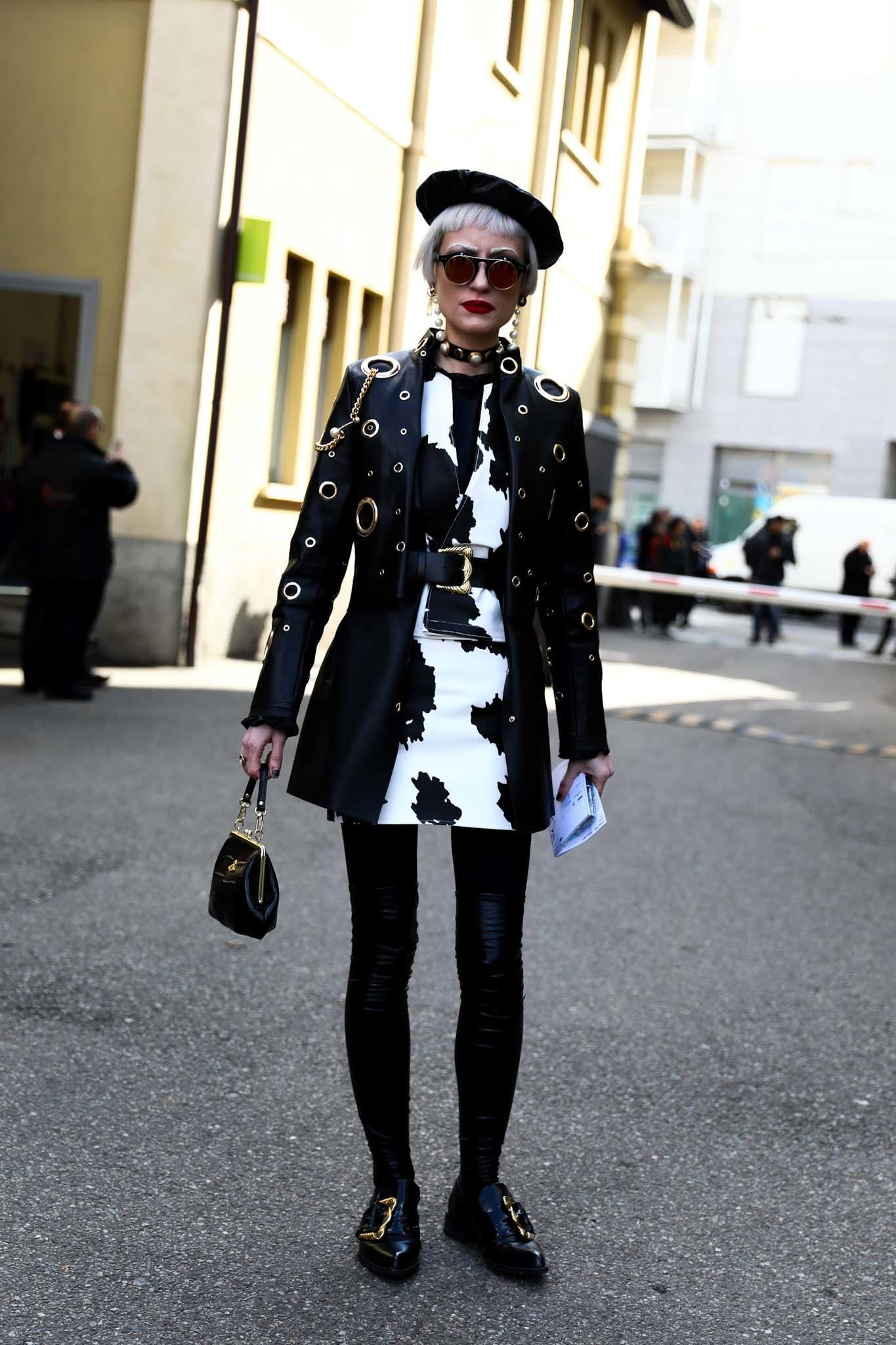 7. Funky Bob/Microfringe
Time: 2 Minutes
The bob has come a long way since its heyday and now includes tons of variations and lengths. We love this funkier version that's all about the ultra-chic microfringe. Essentially, all you have to do is brush your hair, apply some serum to smooth out frizz and apply a trendy hat for good measure.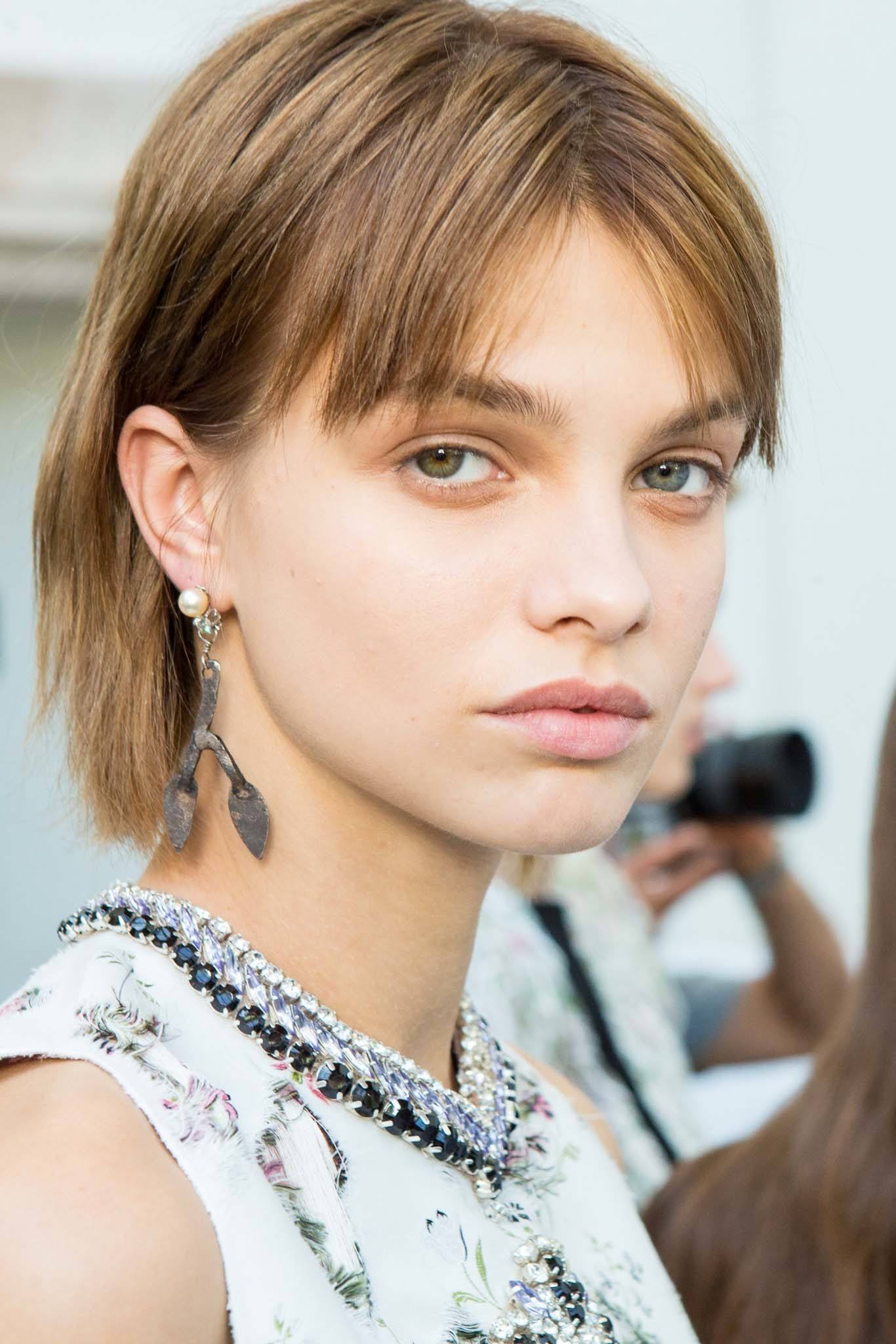 8. Curtain Bangs
Time: 2 Minutes
Need a trim on your bangs but don't have the time? Style them into curtain bangs! Curtain bangs are simply parted in the middle to get that oh-so-Frenchy vibe/'90s vibe. It also opens up your face a bit for a fresh take on spring!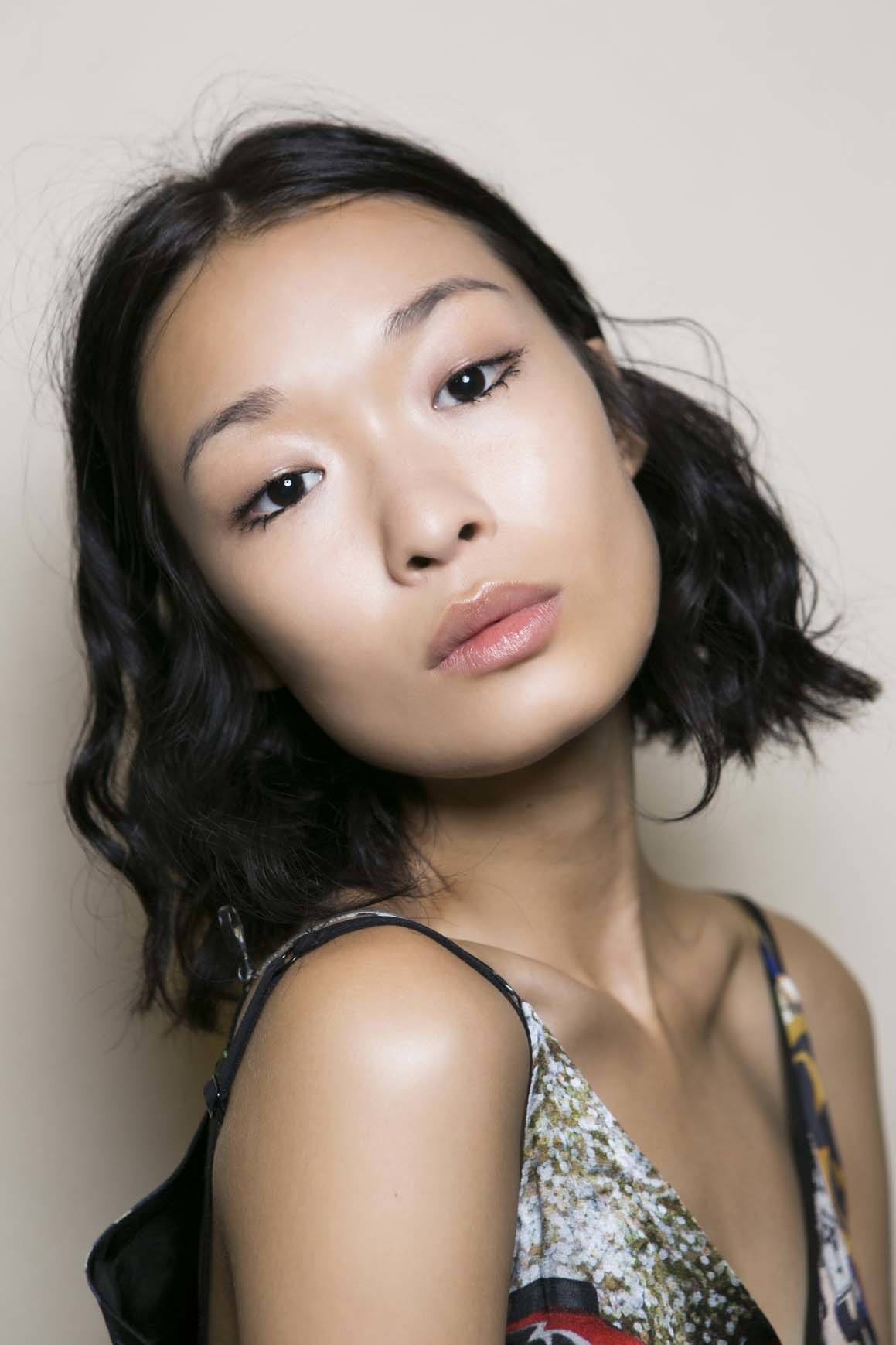 9. Beach Waves
Time: 10 Minutes
We had to include beach waves in our quick hair roundup because they are so chic and so easy-to-create! We're loving beach waves this season to have a little more of a messy texture. Rough up your roots with a tiny bit of teasing, or be a little more lackadaisical with your wave placement. Either way, make sure that your waves don't look too perfect to get this cool-girl effect.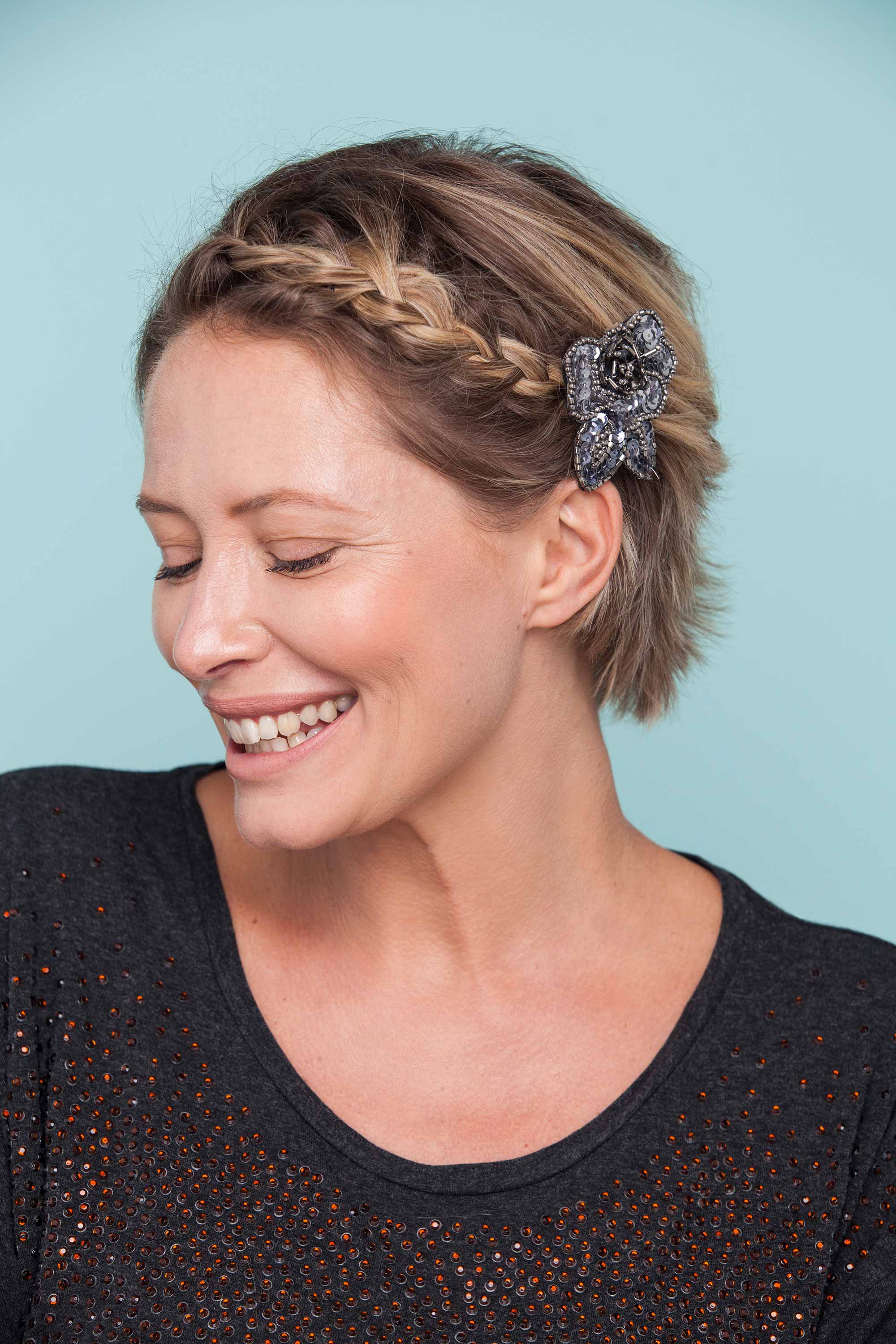 10. Hidden Braids
Time: 2 Minutes
Braids are always a good idea on short hair. You can add a braid into nearly any style and we'd probably love it! Instead of trying to bulk up your braids this spring, we're thinking the look should be a bit more streamlined. Just create a braid in short hair, and don't work it out to look larger. Complement it instead with a larger than life sparkly clip.
11. Hair Flip
Time: 5 Minutes
The whole '80s hair flip is back in 2020. But don't think that this style can't be done on short hair! It's 100% possible and looks great to boot. The key is drying your hair in the opposite direction of the flip. That way, when you flip your hair over, you get those perfectly curved roots. The more hair you flip, the better.
12. Perfected Short Curls
Time: 15 Minutes
We've got two tricks up our sleeves to help you get perfect curls, even for short hair. The first is to use a traditional curling iron, the kind with the clamp. Using a clamp helps to keep your ends tucked in, getting that curl all the way down to the ends. But, we know that not everyone has a curling iron with a clamp. For those that have a curling wand, make sure to use a heatproof glove while you're curling. This allows you to get your fingers a little closer without getting singed.
13. Piecey Pixie
Time: 2 Minutes
We must admit that '90s hair is still in, even for shorter locks. Get your '90s on by wearing piecey strands all over, none of those face-framing pieces here. Use some hair wax to get that chunky finish, without the stiff look. Apply a tiny bit of wax to your thumb and first finger, and apply to random sections of hair, just on the ends. Keep going all over pinching small sections.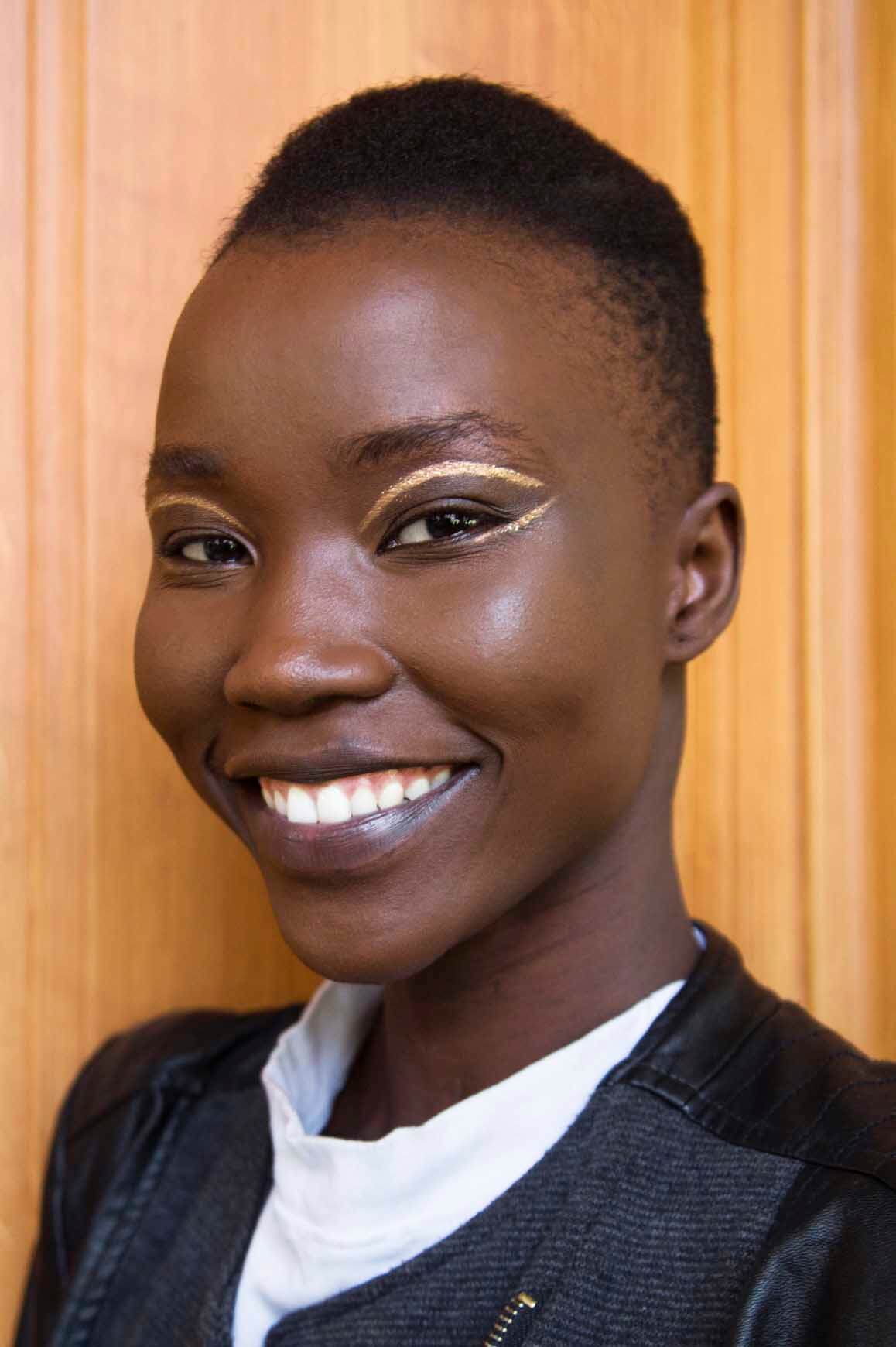 14. Mini Afro
Time: 2 Minutes
If you are ready for the big chop, there is no better time than spring! We're obsessed with the teeny weeny afros. Going for the big chop is also a great option if you are growing out relaxed hair. Rock that tiny 'fro this spring because it's totally gorgeous.
15. Textured Wavy Pixie
Time: 2 Minutes
We also are totally into the short crop for wavy hair textures. We're digging the look of perfect waves that are sculpted into place. In this case, use a wax to give you control over the overall look. You can apply the wax stick straight to your hair, or apply to your fingers first to warm it up a bit.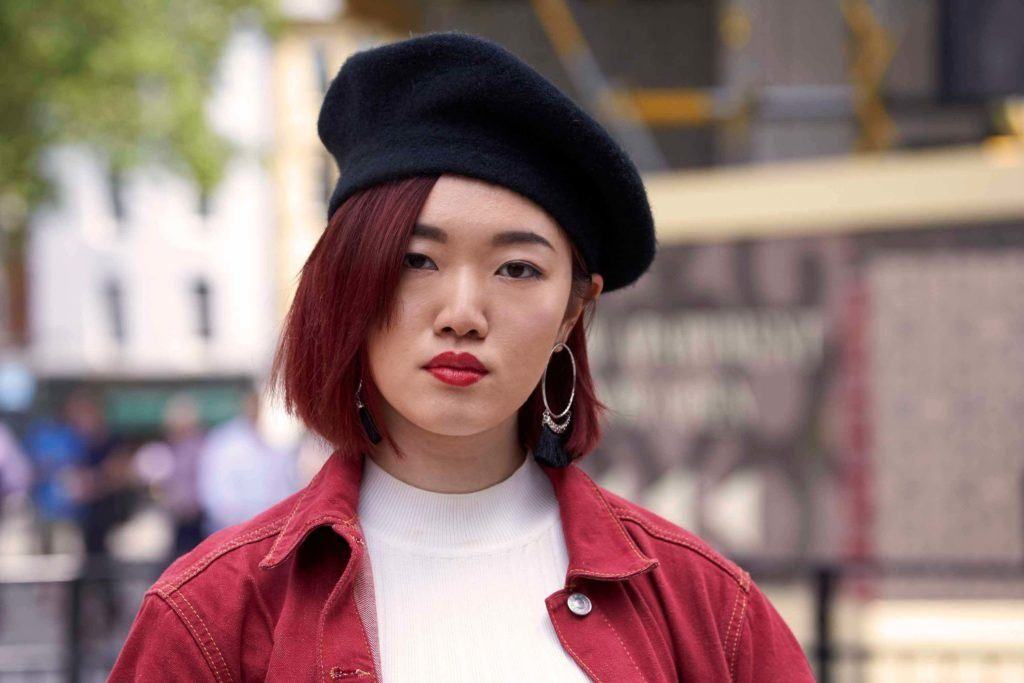 16. Bob
Time: 10 Minutes
You know what's easier than straightening all of your hair? Just straightening the ends. We are all about this look in the winter where you're basically wearing a hat. Start by prepping your hair with TRESemmé Get Sleek Heat Protection Spray. To suss out what hair you'll need to straighten, try on your hat to see where it sits on your hair. Then just straighten the hair that will show. Easy peasy.
17. Mini Waves
Time: 10 Minutes
Loose little waves are a cinch to make, especially on short hair. Spritz your hair with a heat protectant, then work section by section, twisting random sections of your hair with a flat iron. It's a similar technique to curling your hair with a flat iron. Just make sure to do it in more random sizes to create a varied effect. You can also play with twisting more or less to create different waves.
18. Slicked-Down Side Part
Time: 5 Minutes
Need a chic hairstyle that can be done in seconds? We got you covered with this super cool slicked down look. Start by brushing your hair to get out any knots/tangles. Then, create a deep side part. Apply some gel to your hair and a fine-tooth comb to slick down the hair near the part. You can tame any little flyaways while the gel is still wet by tapping them into the gel with a finger.
19. Body Full (Faux) Blowout
Time: 10 Minutes
We love this voluminous yet casual look, it's similar to model off duty hair. You could opt to do an at-home blowout, or you can fake a blowout instead. All you need to do is use a flat iron to partially straighten your hair. With large sections of hair loosely clamped, slowly straighten down the section with a very slight twist. This gives the curved look! You can also amp up the curve by setting the style in large velcro rollers while you finish getting ready.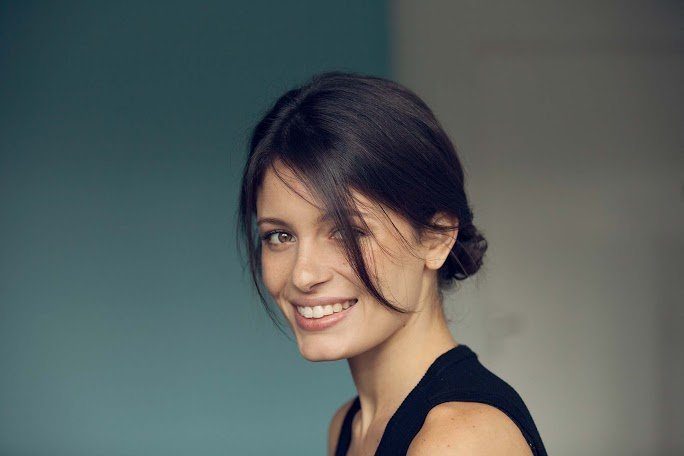 20. Easy Updo
Time: 10 Minutes
Want a glamorous look in a jiffy? Try out an easy updo! All you need to do is brush your hair backward and create tiny buns in a row at the nape of your neck. The number of buns you make all depends on how long your hair is. Aim for three or four even buns for a quick and pretty updo.
21. Accent Braid
Time: 5 Minutes
We adore the look of accent braids that look gorgeous on all hair lengths. Try this look for a headband braided effect as you carry your braid over the crown of your face. Go for a classic three-strand braid for starters and then try your hand (quite literally) at a French or Dutch braid for your next hairstyling creation. Pin your braid in place with some carefully concealed bobby pins and you have a chic look that basically took no time to create.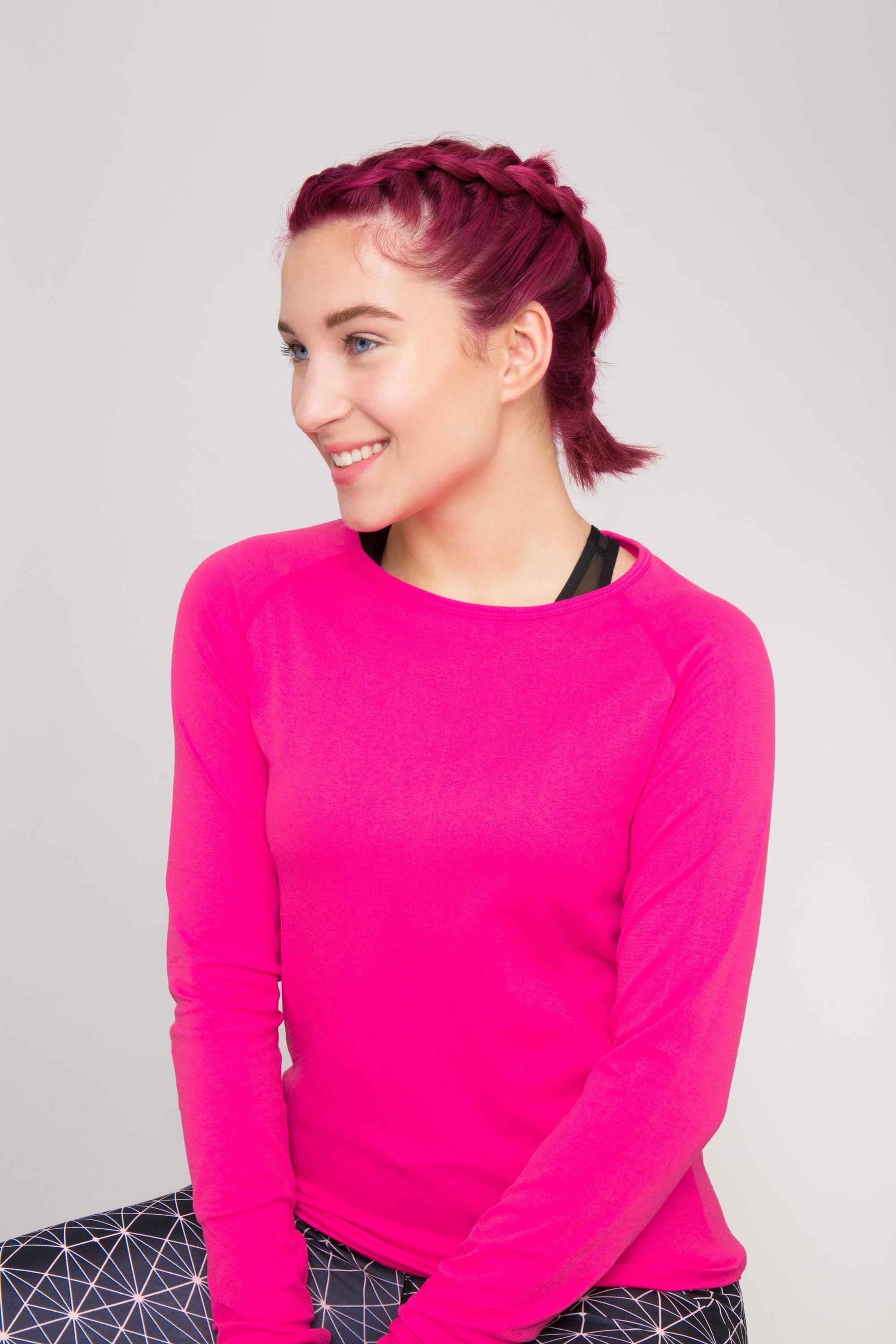 22. Double French Braids
Time: 15 Minutes
If you're really not having a good hair day and can't bear the thought of leaving your mane down, double French braids will be your everything! Quick updos for short hair may seem few and far between, but rest assured that this will become your new go-to look for the season ahead!
Start by using a comb to divide your hair equally down the center. Then, working on one side at a time, take a smaller section of hair near your forehead, and begin braiding it into a standard three-strand plait. Then, begin to weave in additional sections of hair from either side as you go, to form a French braid. If your hair is fine or it's been freshly washed, it might not hold this style as effectively.
Prev Article
Next Article
Gallery
Hairstyles for Square Face Types: 10 Flattering Style Ideas
Instant hair inspiration for your square face.
See article
All Things Hair on Instagram