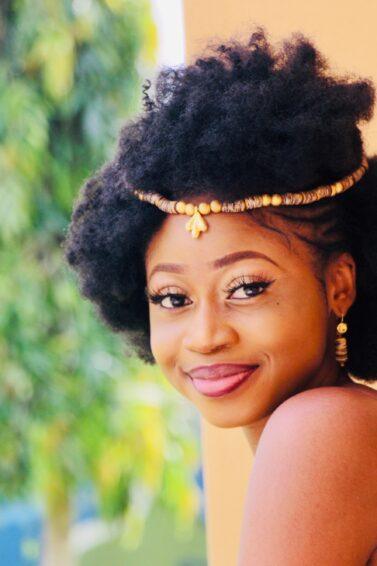 4C Hair Guide: Learn How to Take Care of and Style Your Curls
Are your curls more on the tighter, coilier end? Read on.
4C hair is recognized as one of the hair types within the type 4 range and is known to be very tightly curled. It is essential to understand that each head of hair is different. Some people with this hair will have a curl definition, and others will not. Some will also have many different hair patterns. This tightly curly hair texture is also known to be a very delicate hair type.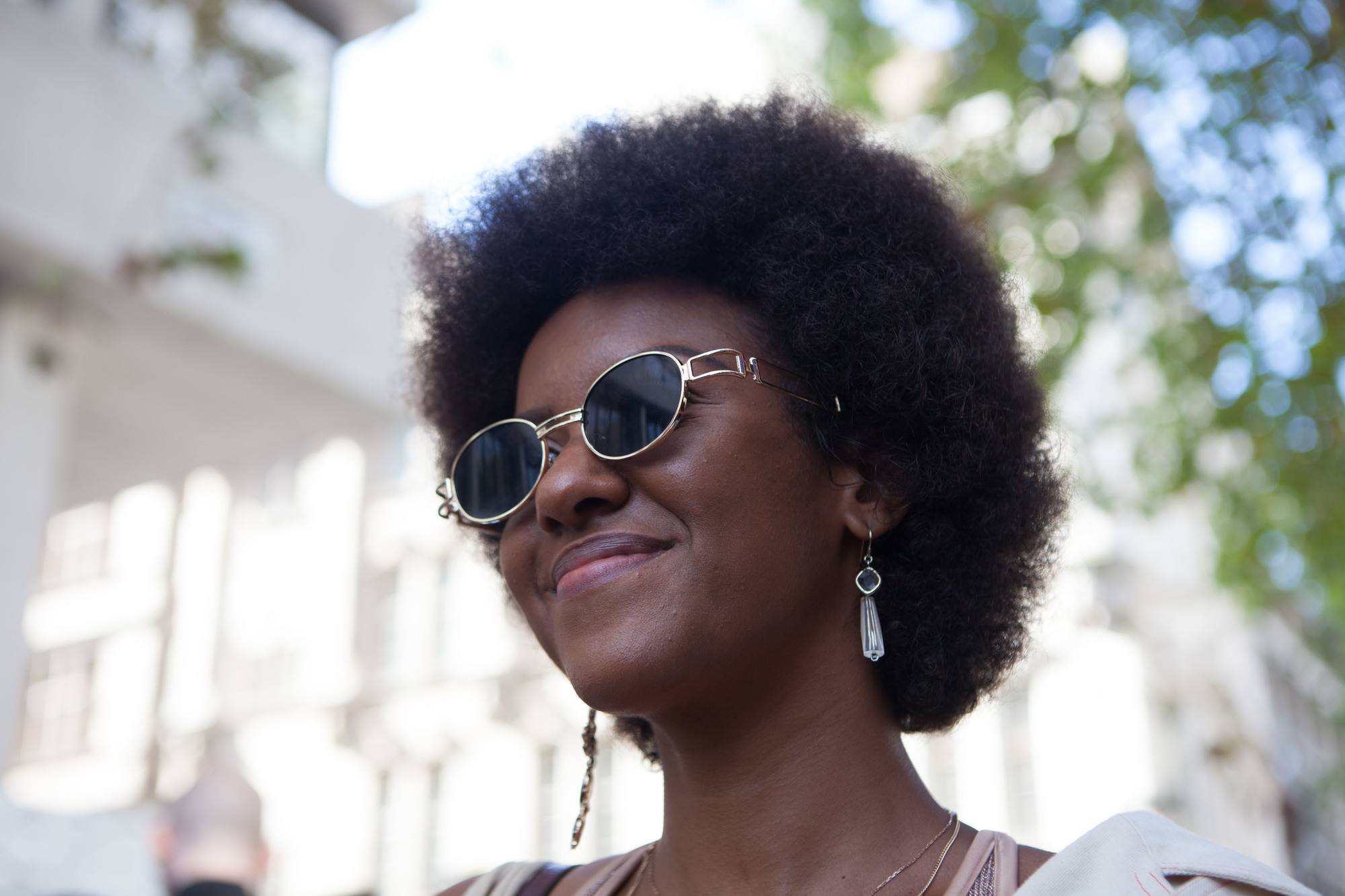 4C hair can be coarse, it can also be fine in texture, and the hair type where shrinkage occurs the most. This hair type can also be very prone to breakage if not cared for properly. In the natural hair community, there are always many questions surrounding how to care for your hair and even the best way to style it. Let's talk a look at the best haircare tips and products for 4C hair.
The Best Products for 4C Hair Type
1. Shampoo
Suave Sulfate-Free Cleansing Shampoo is a great cleanser for your kinky curls. This sulfate-free moisturizing shampoo for natural hair has been formulated as a curl enhancer to make the hair easy to detangle while taming frizz and enhancing shine.
2. Conditioner
After cleansing it's always best to follow up with a deep conditioner like Suave Moisturizing Curl Conditioner. This moisturizing conditioner makes it super easy to detangle the hair while also taming frizz and enhancing shine.
3. Definition
For styling, try out the Suave Curl Defining Cream. This curl cream has a creamy formula that will help enhance your natural curl pattern while also adding moisture and shine. Try it out when styling your twists, box braids and more! If you need to refresh your hair after the second day, try out these cute hairstyles below. 
How to Take Care of 4C Hair Type
One of the most frequent questions online and buzzing around social media is how to properly care for 4C hair. Developing a hair care regimen is the first step to caring for this curled texture. 4C hair is very prone to breakage and can dry out very quickly. Here are some tips to help you care for your kinky hair and keep it healthy.
1. Use a pre-poo
What is a pre-poo? It's a pre-shampoo treatment you leave on your kinks for 10-15 minutes, before giving your 4C hair a nice wash. The benefits of a pre-poo include adding moisture and shine to your mane, while also preparing it for the shampooing process.
2. Use a sulfate-free shampoo
You want to avoid harsh shampoos that contain sulfates when it comes to this hair type. 4C hair needs a lot of moisture. Cleansing your hair and scalp regularly with a sulfate-free shampoo will keep your hair free of product build-up and other debris.
3. Deep condition regularly
Deep conditioning should be a part of your wash-day regimen. 4C hair thrives when deep conditioned regularly. Deep conditioning consistently will help keep your hair looking and feeling healthy and shiny. It will also help to prevent the tangling of the hair to improve your detangling sessions.
4. Moisturize often
Tightly curly hair gets dry quickly. Make sure that you are moisturizing your hair regularly to prevent breakage. The tight curl pattern of 4C hair can prevent the distribution of your hair's natural oils that are produced by your scalp. Kinky textured hair can dry out faster than other curl patterns. The LOC method is a great way to keep your hair moisturized. This technique will help you seal in moisture using a leave-in conditioner, oil, and cream. 
4C Hairstyles to Try
Are you continually searching for the best hairstyles that will not only keep your hair moisturized but also ones that require low manipulation? The best hairstyles for 4C hair are those that require very minimal manipulation. Here are a few of the best low-manipulation styles that are great for this hair type. 
1. Two Strand Twists
Two-strand twists are one of the most popular short 4C hairstyles among many naturals. After rocking your twists for a few days, change it up and take the twists down for a bonus hairstyle!
2. Twist Braid Updo
Accent a braided updo with some side twists. This style adds texture to your look between the braided bun and the twists on the side of the style. What's not to love?
3. Box Braids
Consider box braids as a great protective style! Make sure that when you have a protective style you are still taking care of your scalp and keeping it moisturized. You can do this by spritzing water and using oil for your scalp.
4. Bantu knots
Bantu knots are a fun style. Part your hair in sections, twist your hair, or roll it between your fingers and then around each other to make knots. You can leave your hair in the Bantu knots or release them for a Bantu knot out! Get two hairstyles in one.
5. Afro
Rocking your hair in an afro is just magical. Wearing your 4C curly hair in its natural state is one of the most beautiful hairstyles. It requires minimal effort, too. Just rock it as it is!
6. Puff
Pull your hair up into a puff! If you have short 4C hair a puff is an excellent option for you. You can use a headband or satin scarf to pull your hair up. A puff is one of the easiest natural hairstyles perfect for 4C hair.
7. Buns or Space Buns
Space buns are one of the easiest hairstyles to rock. Just pull your hair up into two buns and you're set. If you want to go further, braid your two sections before creating the buns and maybe add in some twists to frame your face!
We hope this article was helpful in learning how to care for and style your beautiful 4C hair – now go forth and style.
Prev Article
Next Article
Gallery
How to Flat Twist Natural Hair: A Step-by-Step Guide
So many reasons to love this style!
See article
All Things Hair on Instagram