20 Best Blonde Curly Hair Looks We're Loving Now
Stand out from the crowd with these looks.
Blonde curly hair is one of our favorite color-texture combos for so many reasons. First and foremost, blonde coloring goes great with curly hair because it shows off all of the depth and highlights in your strands. Whether you have naturally curly hair or create them yourself with a hot tool at home, the style looks amazing with different blonde hues. With the right hair products and styling techniques, this color-style combination is easy to achieve.
Whether you've been blessed with naturally blonde curly hair or you dye your strands to rock this look, you're sure to find some major inspiration in this collection:
20 Blonde Curly Hair Looks We Love
Get inspiration for your curly blonde style below.
1. White Blonde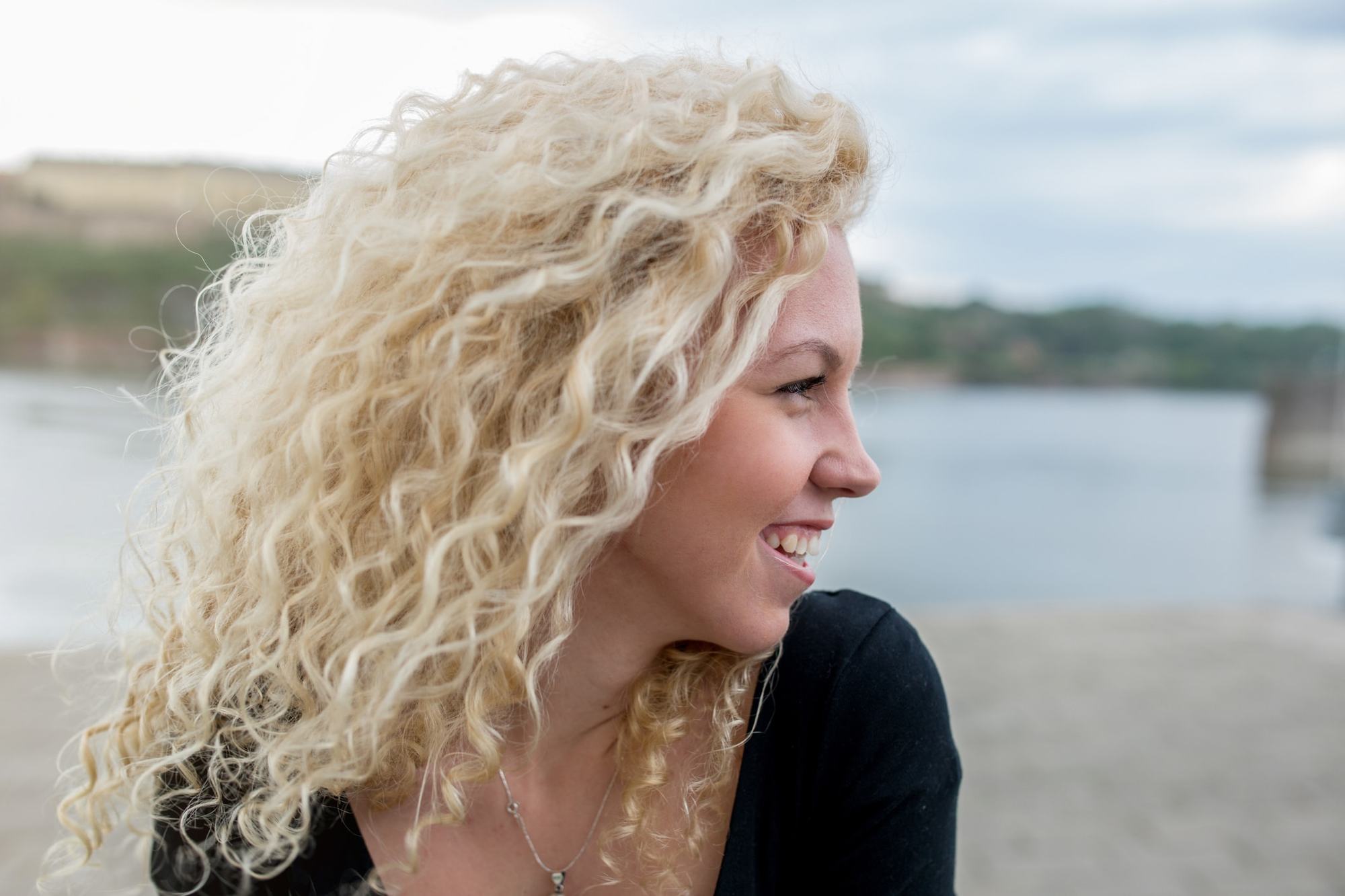 Lighten up your natural curls by asking your stylist to dye your strands and lighten them up until they reach this bright and beautiful white blonde color. Pair your new shade with extra defined curls by combing Dove Style+Care Curls Defining Mousse through your freshly washed strands and letting them air-dry.
2. Sleek Curls
Streamline your texture by running The Good Stuff Curl Definition Jelly throughout strands. We love this product because it defines your curls without making them sticky. Achieve a natural and bouncy look that lasts all day with this lightweight and nourishing formula.
3. Wear It Short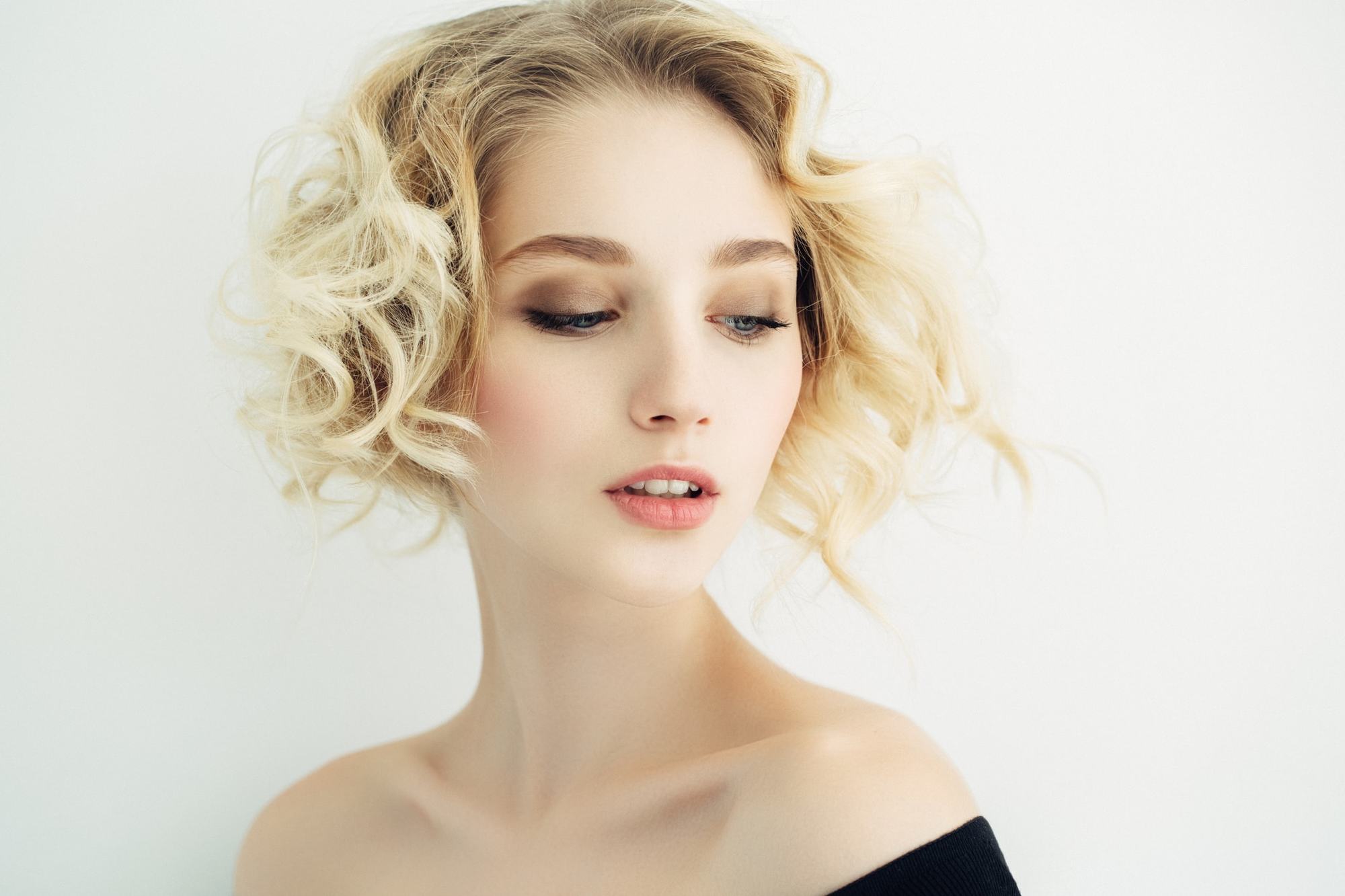 Make a bold statement with a short, curly rooted blonde bob. A short look like this involves minimal effort when it comes to styling. A short look like this involves minimal effort when it comes to styling, offering a chic and time-saving option for those who want a stunning appearance with ease.
4. Loose Curls
Show off your color by creating a deep side part in your curls and wearing them loose around your shoulders. A look like this is so effortless and works for a big variety of occasions.
5. Light Blonde
This light shade of blonde is bold enough to make a statement but natural enough to avoid looking out of place. Pair it with your natural curls for an easy and laid-back look , embracing a harmonious blend of style and effortlessness.
6. Naturally Curly Bob
Make your natural texture work for you and wear your curls in a messy bob. When paired with simple makeup and a streamlined outfit, messier curls go from grunge to on-trend in no time.
7. Layered Bob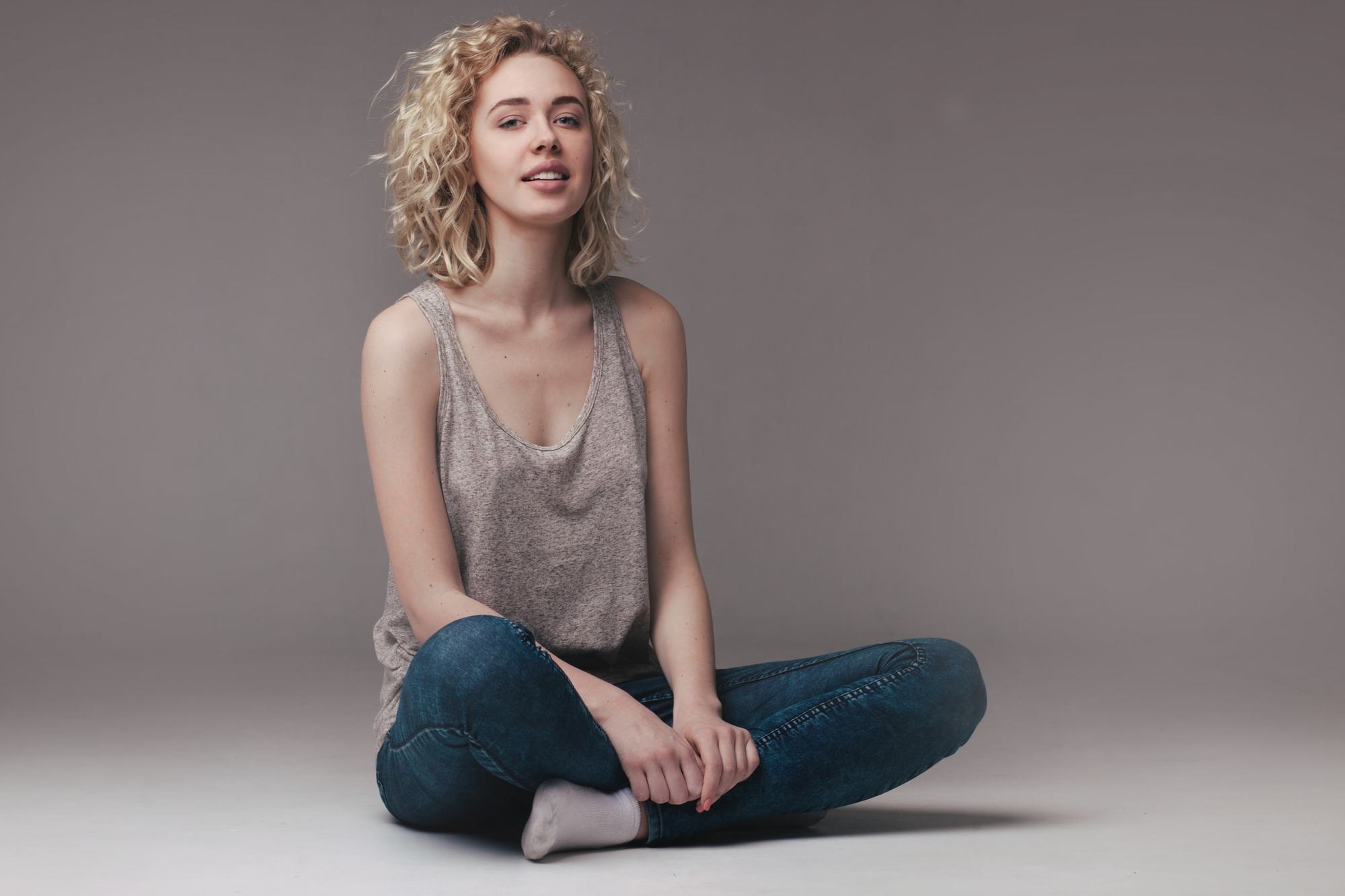 Ask your stylist to incorporate layers into your blonde curly hair. Layers are a curly-haired girl's best friend because they give shape and definition to your strands. Layers promote enhancing the natural movement and volume for a vibrant and dynamic hairstyle.
8. Messy Curls
Use your curling iron to create messy curls and straighten a few random pieces to give your hair extra texture. Just don't forget to protect your hair with Dove Smooth and Shine Heat Protection Spray first!
9. Long, Loose Curls
Wear your blonde curly hair long and loose to show your highlights off with an easy yet intentional style. These long loose waves are what blonde hair dreams are made of! Effortlessly embody sun-kissed hair, letting your natural curls cascade for a look that radiates both casual elegance and vibrant energy.
10. Uniform Curls
Keep it streamlined and chic by using a 1-inch curling iron to create uniform curls all over your head. Use a soft-bristle brush to gently brush out your curls to create more volume throughout your hair.
11. Natural Curls
Give your natural curls a pop of bold color by bleaching the ends. Leave your roots natural for a high contrast look that makes a big statement with your blonde curly hair allowing you to embrace a trendsetting and distinctive style
12. Honey Blonde
Pair soft curls with a warm shade of honey blonde that flatters almost every skin color. The curls will show off the shine in your color. Speak to your stylist about the exact hue that will flatter your complexion!
13. Golden Blonde Curls
Lighten your dark hair a few shades on the bleach spectrum for a look that results in beautiful, golden blonde curls. This golden hue is one of our favorites in the collection! Elevate your style with a touch of sunshine, as the gentle transition from dark to golden not only adds warmth but also creates a stunning play of contrasts.
14. Curly Lob
The curly lob is all the rage these days and this trend isn't going anywhere anytime soon. This mid-length curly hairstyle is a bold and bright way to rock a blonde hair color. Whether you're heading to a chic event or a casual day out, the curly lob effortlessly combines sophistication with a hint of playful charm.
15. Perm
Consider asking your stylist about the pros and cons of maintaining a perm and see if a perm is the best way for you to achieve a beautiful blonde curly style. Your stylist can provide valuable insights into the maintenance routine, potential styling options, and offer personalized advice to ensure your blonde curls look effortlessly stunning.
16. Bleach Blonde Bob
Make a big statement with your blonde curly hair and opt for a bleach blonde bob. And don't forget to make sure those processed strands are nourished with a weekly deep treatment; we love the intense shot of hydration we get from Nexxus Color Assure Long Lasting Vibrancy Deep Moisture Mask.
17. Pale Blonde Waves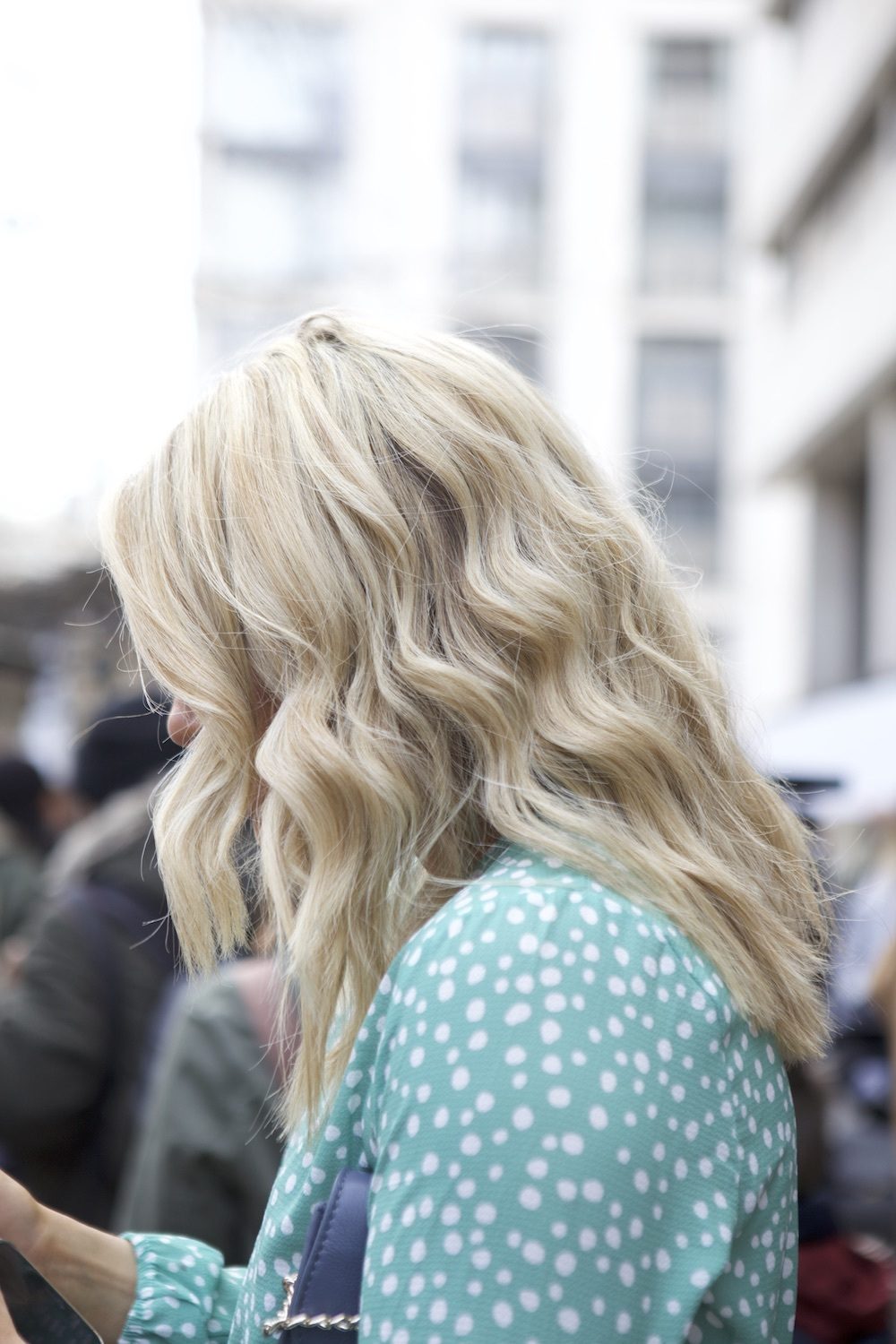 Create some mid-length waves on an ashy blonde color for a totally chic look. Cool tones are great for ladies with cooler undertones in their skin–so give this color a try if a warm blonde looks off on your coloring.
18. Old Hollywood Curls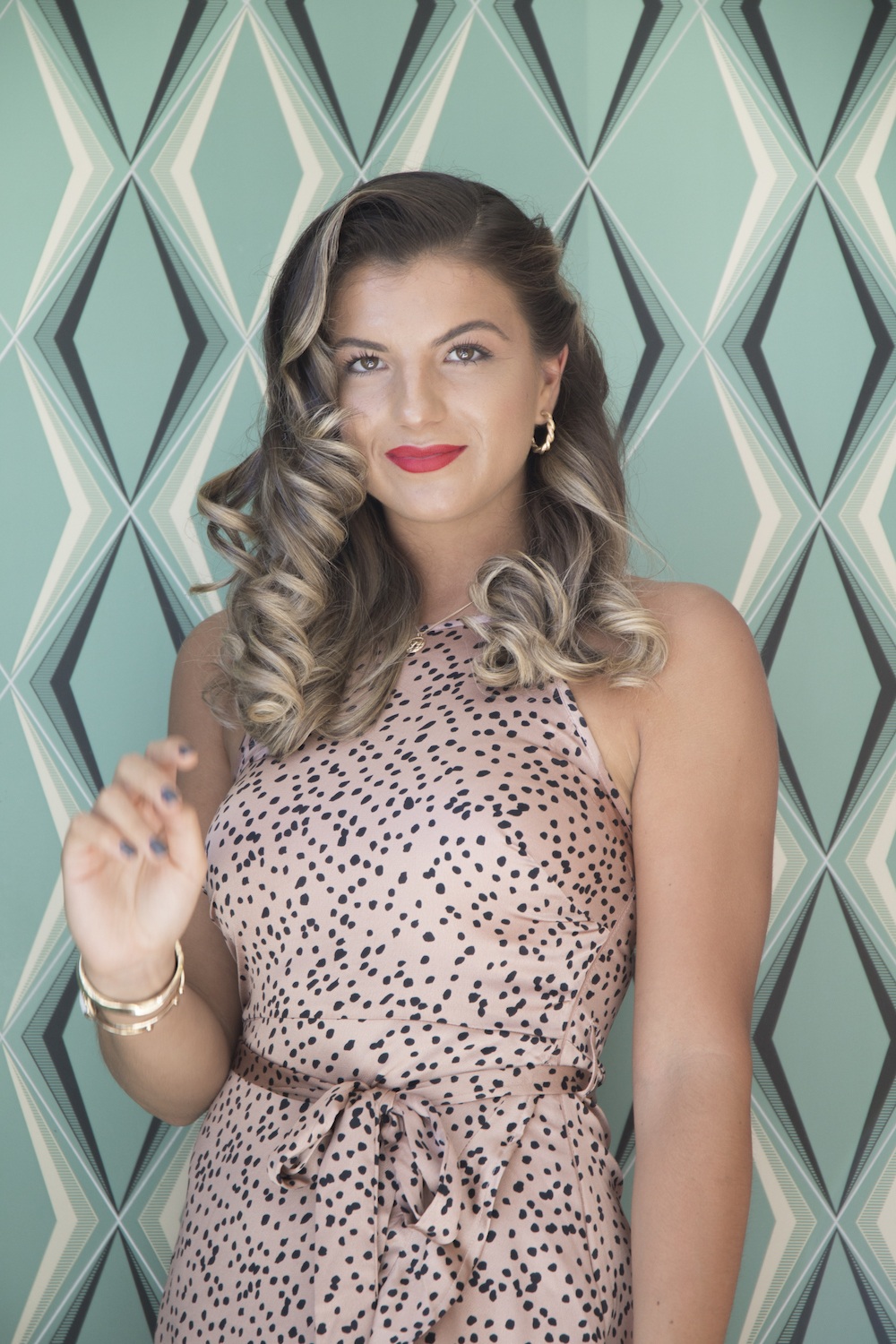 Who can say no to Old Hollywood curls? The ultimate Marilyn look begs for some kind of blonde color to be involved in this look. Maintain this stunning style with hairspray on the go with TRESemmé Hair Spray Flexible Touch Up Pen.
19. Dark Roots
Make the transition into blonde easier with darker roots. This helps give the blonde coloring a more "natural" look and gives you more time in-between touch-ups! The darker roots seamlessly blend with the blonde hues, creating a beautiful gradient effect that is not only stylish but also low-maintenance.
20. Platinum Wave
Going platinum is quite the process and requires loads of patience. The end result, however, is always worth it! Just remember to show your strands lots of TLC with hair masks and other hydrating/repairing products.
Those are the 20 best blonde curly hair colors and styles you need to consider the next time you go to your colorist. Now the tough part is choosing just one!
Prev Article
Next Article
Gallery
30 Fresh and Chic Brown Blonde Hair Colors to Try Now
Get you a shade that does both: These brown and blonde hair color ideas take the guesswork out of seasonal color.
See article
All Things Hair on Instagram