Triangle Face Shapes: Your Guide to Flattering Styles and Styling Techniques
Find which forehead-flattering cut works for you.
The triangle face shape isn't one we come across often–it's not as common as their round, oval, or heart-shaped counterparts. Women with this distinctive shape have a face that's generally narrow at the forehead and wide at the jawline. Sometimes referred to as a pear shape, a triangle-shaped face is the exact opposite of a heart-shaped face.
Those with triangle face shapes shouldn't feel stuck when it comes to figuring out the right style. The key is to work with and enhance what you have. Read on to discover how to flatter your triangle face shape with your next hairstyle:
Common Features of a Triangle Face Shape
If you belong under this category, chances are you have one or more of these qualities:
Your face is long rather than wide
Forehead and temple area is narrow
Cheekbones are flatter or not as prominent
Jaw is wide, strong and angular, like those with a square face
Jaw is wide but softer and slightly fleshy, like those with a round face
Chin is squarish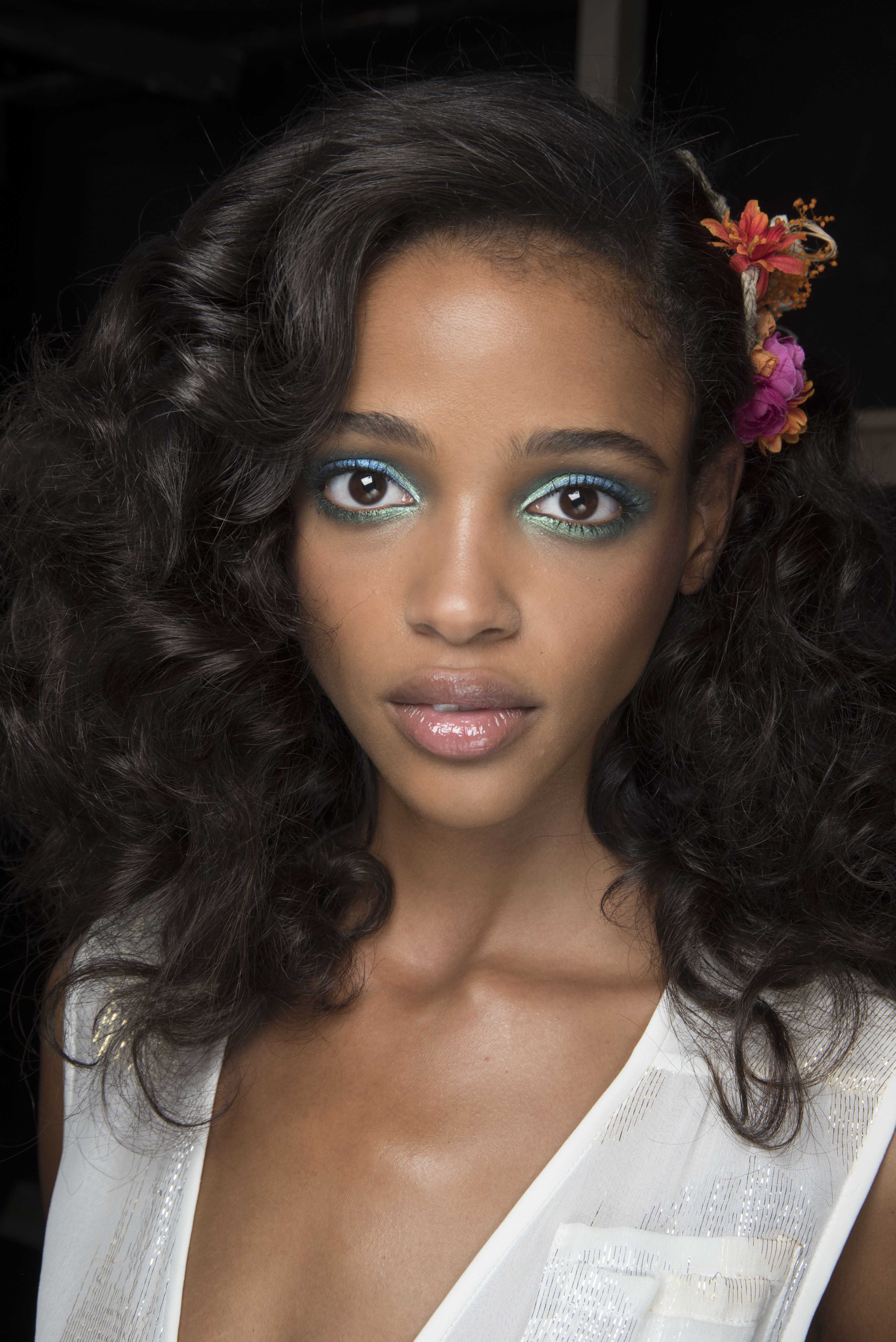 Since this face shape is bottom-heavy, the trick to working with a triangular face is to find styles that balance out a broad, prominent jaw. You'll also need something that doesn't overwhelm your delicate forehead or add too much chunk at the sides of your face.
Inverted triangles, on the other hand, are more common and are considered more feminine. A wide, open forehead and a face that tapers to a narrow jawline are also flattered by hairstyles that camouflage the hairline and give width towards the chin.
Best Styles for Triangle Faces
Want to have the most flattering haircut for your face? Check out these styles below.
1. Bangs on Triangle Face
Consider bangs your best friend for triangle faces. A fringe isn't always a camouflaging trick; it can also add heft and width where needed. Just make sure that they don't go any shorter than eye level. Keep your bangs looking fresh with some dry shampoo (we like the uplifting fragrance of Dove Between Washes Clarifying Dry Shampoo which works to remove excess oil at your roots.
2. Soft Jawline Styles for a Triangle Face Shape
Determine whether your jawline is soft or angular. This can help determine the level of definition you need in that area.
3. Heavy Fringe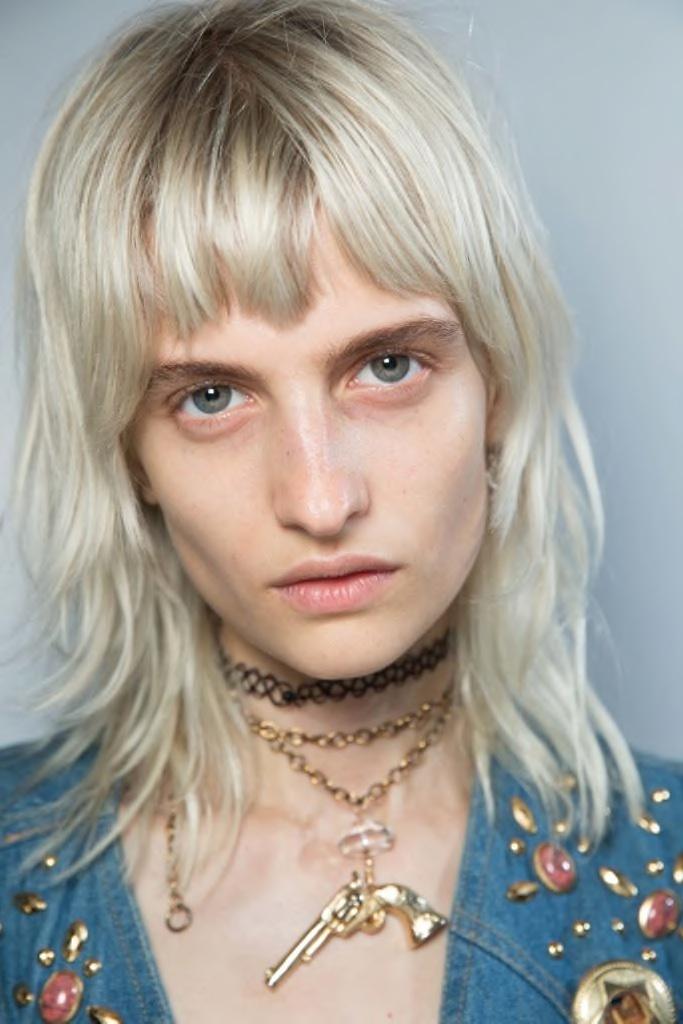 For rounder triangles, go for a heavy fringe cut straight across. This gives the illusion of fullness at the forehead and cheekbone areas. The end result is a soft, youthful look.
4. Jawline-Friendly Styles for a Triangle Face Shape
If you have a strong, prominent jaw, choose hairstyles that feminize the jawline. Our favorites include soft, angled bobs with razored ends that taper at the chin—they create a thinner silhouette at the thickest part of your jaw and draw the eye downward.
5. Chin-Grazing Layers
Shorter hairstyles are ideal for triangle face shapes because they don't make your face appear longer. A chin-length cut is perfect as it stops right where your face does. Keep in mind though, it's key to add some layers or texture so as not to make the jawline appear even wider. Go for a bob with tons of layers for a light and trendy look.
6. Deep Side Part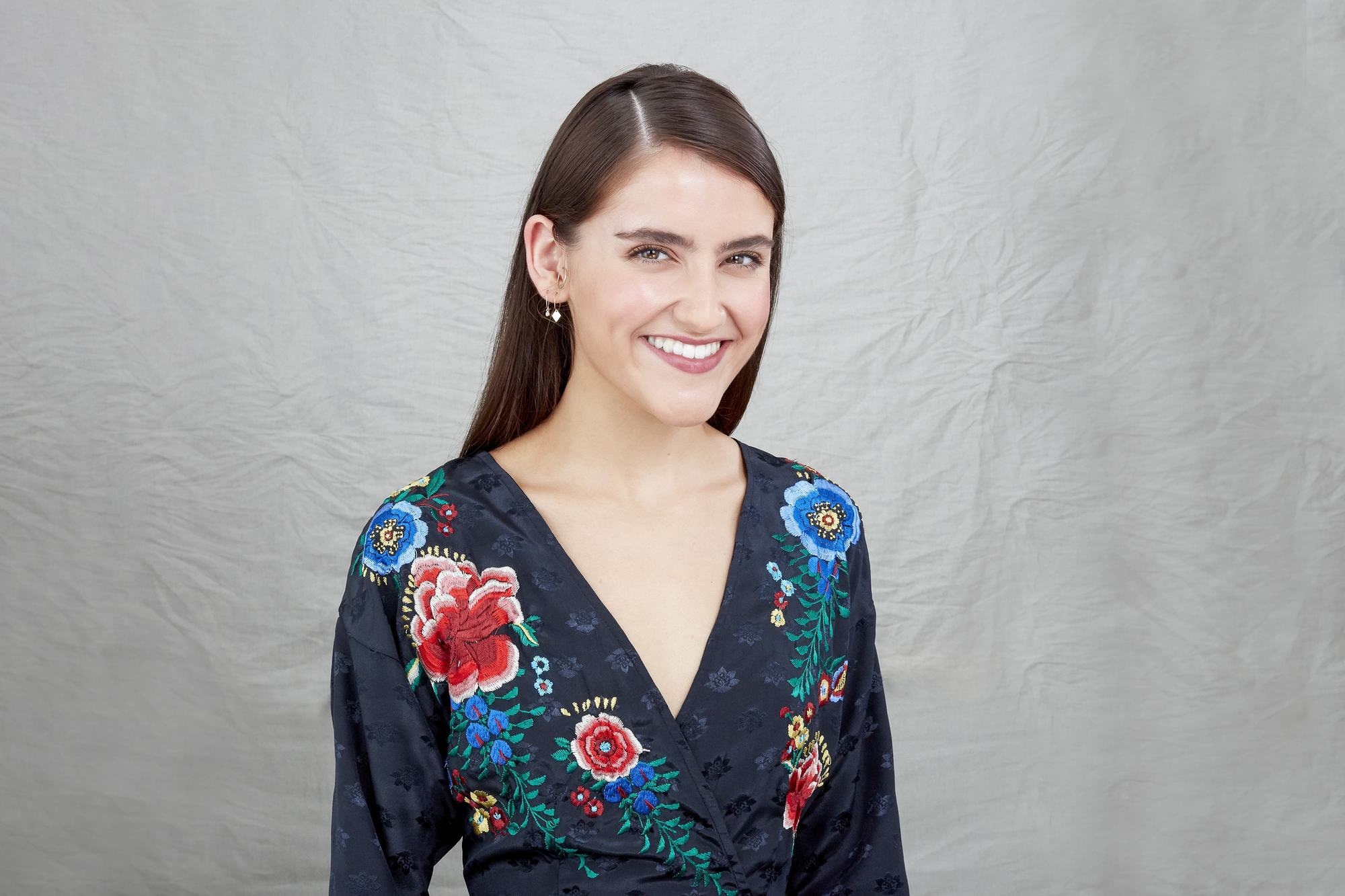 Don't go for a middle part on triangle faces unless it's off-center. This emphasizes a wide jawline. Try a deep side part instead.
7. Fancy Updos for a Triangle Face Shape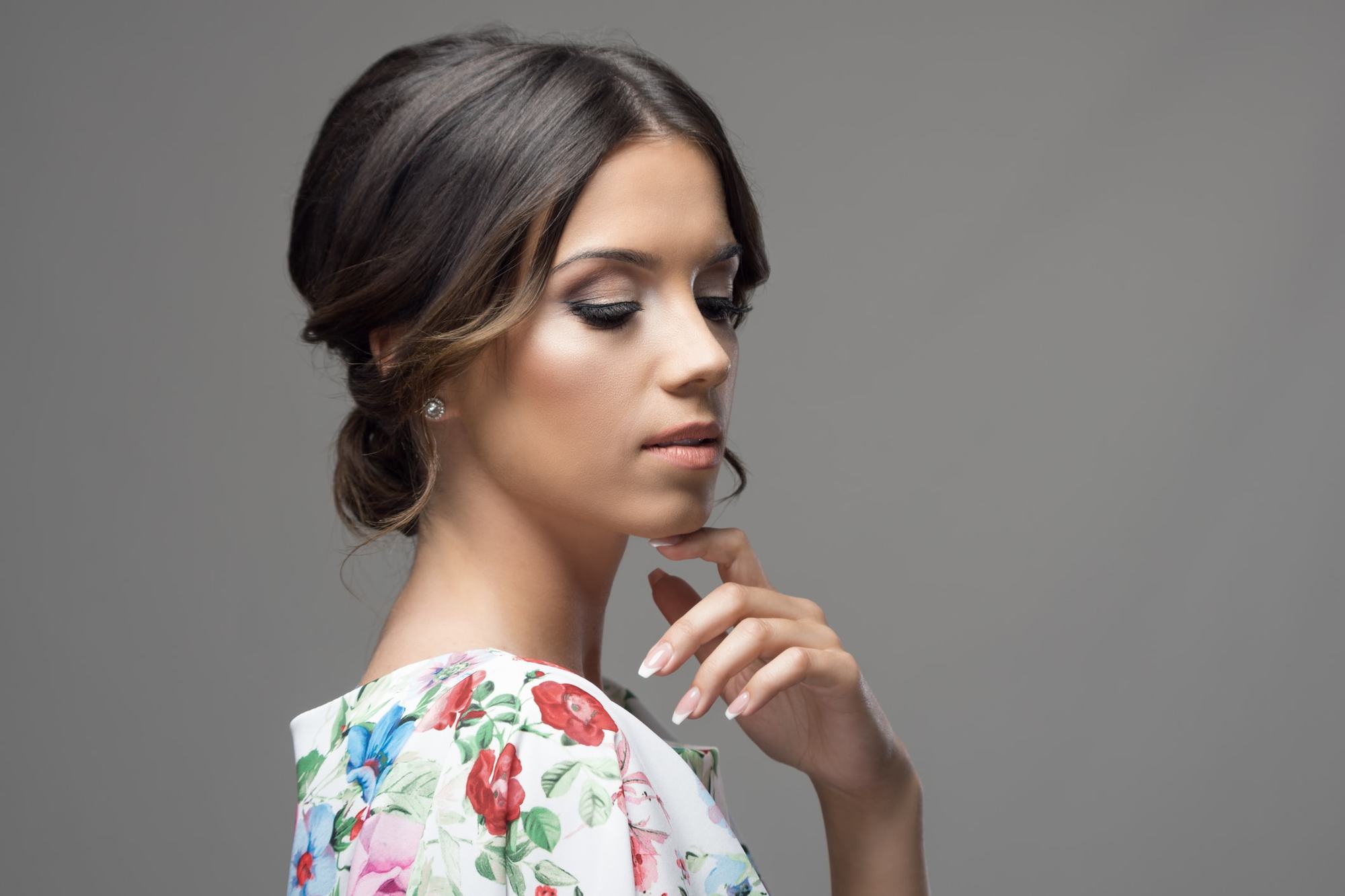 Try your hand at fancy updos, especially those with a curl. Styles like a girly pompadour, fauxhawk or victory roll at the bang or crown area create more width up top, effectively making your features more symmetrical.
8. Straight Hairstyles
Don't skimp on the blowouts or be afraid of the flat iron, Straight hair is one of the easiest textures to work with when working with a triangle face shape. A volumizing spray, like TRESemmé Volume Thickening Spray, ensures your style is on-point at all angles.
9. Layers
Don't mix bangs and layers on a triangle face shape. Your overall goal should be fullness at the top and softness at the bottom, without too much visual noise at the sides of the face. Get the perfect layered blowout by prepping strands with TRESemmé Thermal Creations Blow Dry Balm before styling.
Hairstyles Triangle Face Shapes Should Avoid
Want to avoid any hair regrets in the future? These styles are best to avoid if you're looking for the most flattering look possible.
1. Long Hair
Hair that goes beyond your chest, in general, isn't the most flattering on triangle face shapes. It can emphasize the larger jawline and do a disservice to your smaller forehead. If you do go for a longer cut, make sure there are layers and lots of texture to help bring the shape back to your face.
2. Cuts that Draw Attention to Your Chin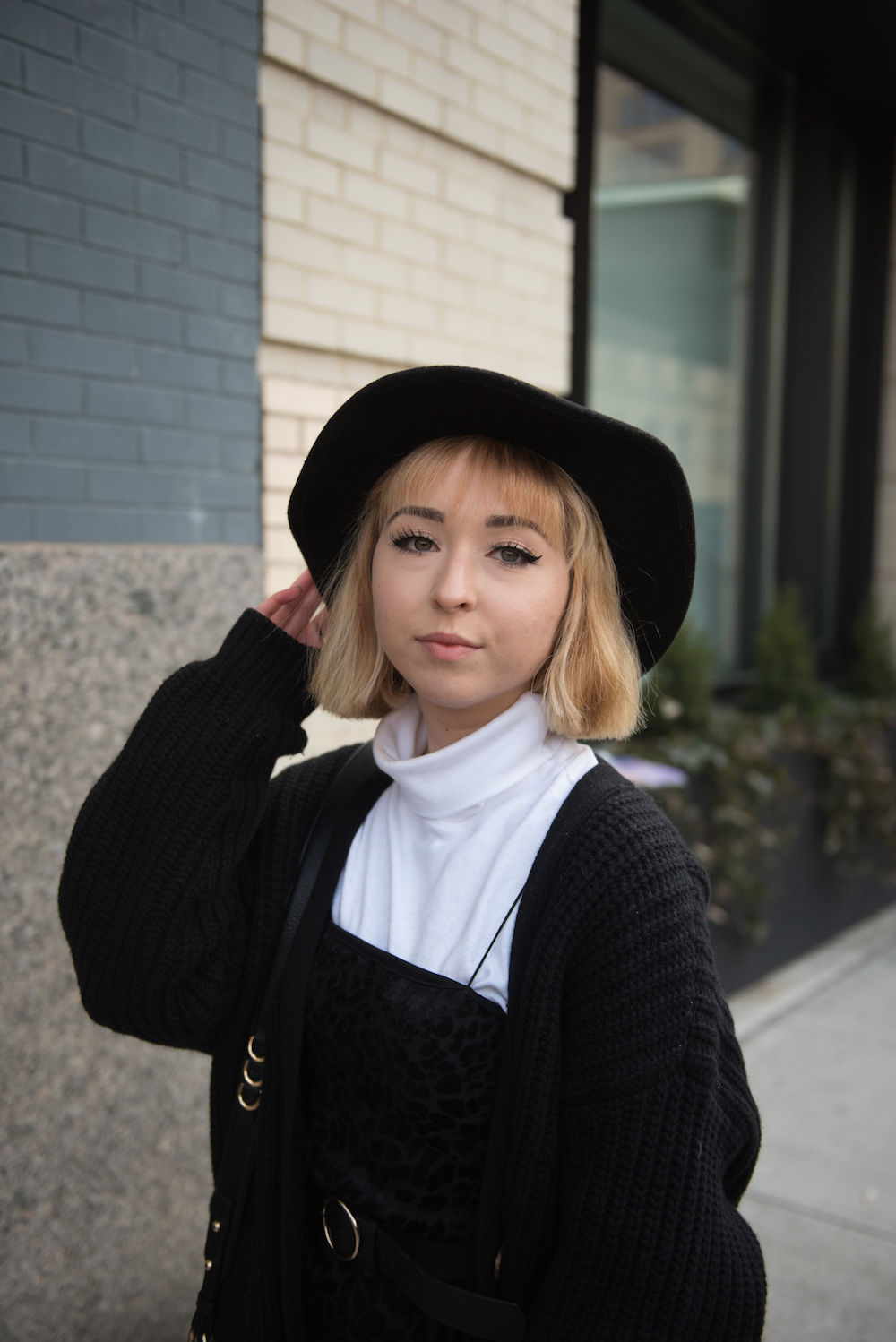 When it comes to a straight hairstyle for triangle face shapes, bobs are not the cut to go with. Once again, it draws a lot of attention to your chin area, without creating any balance for your smaller features on top. Straight hair is still an option, but we don't recommend it for a short cut like a bob.
3. Full Bangs
A full bang style will completely cover your forehead, creating more of a boxy face shape.
Those are the many dos and don'ts of haircuts for triangle face shapes! None of these are hard rules, just some guiding tips to help you accentuate all your features and flatter your face shape. Happy styling!
Prev Article
Next Article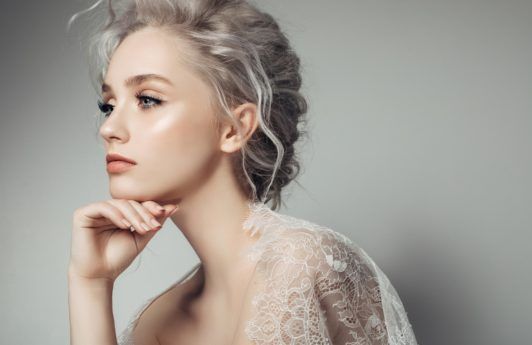 Gallery
Best Hairstyle for Face Shape: 7 Days of Styles that Flatter Absolutely Everyone
A flattering hairstyle for every single day of the week.
See article
All Things Hair on Instagram