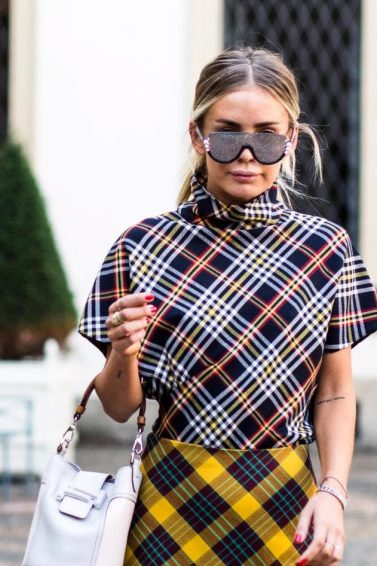 The Deconstructed Updo is the Ultimate Go-To Hairstyle for Fall
Take the pressure down a notch.
The season of layering is almost upon us and we couldn't be more excited. Mixing and matching sweaters, blazers, and jackets makes way for the simplest outfit formula that exists. The principle is really this easy: the more layers the merrier. These layered looks ooze this unmistakable cool factor and make getting dressed the easy and exciting process it's meant to be. All that being said, every easy outfit formula needs a coordinating hairstyle. Enter: the deconstructed updo. Versatile enough to be worn for many occasions yet specific enough to make a statement, the deconstructed updo is one of our favorite styles of the season.
How to Make the Deconstructed Updo Your Own
Some of our favorite hairstyles give the wearer a loose structure to work with while also allowing room for her to make the look her own. This style is no different. Able to be worn on a number of hair types and textures, the deconstructed updo is hard to mess up. Wear it high or low, loose or tight, with hair accessories or without.
No matter how you choose to wear your style, take note of one common denominator present in each of these inspiration images. Every style and hair texture includes just a touch of texture. This gives the look that definitive deconstructed vibe and it's easier to achieve than you might think.
You can achieve some texture in one of two ways. The first option is to prep your hair with some sea salt spray before you style to start off with some grit and movement. We prefer Love Beauty and Planet Coconut Milk & White Jasmine Salt Spritz Texture Spray when we're looking to add a sense of undone texture to any style.
Alternatively, you can finish off your style with hairspray that adds slight hold and heavy texture to your style. TRESemmé Compressed Micro Mist Hairspray Texture Hold Level 1 will give you the hold and movement you're looking for!
However you choose to prep or finish your hair, rest assured that the deconstructed updo is the perfect finishing touch to all of your layered fall looks.
Prev Article
Next Article
All Things Hair on Instagram