Mermaid Braid Video Tutorial: 1 Splashy Trend, 2 Ways
Make like a modern-day siren with a charming mermaid braid hairstyle.
Now that every other gal in town is rocking some candy-floss locks, what's a true mermaid hair aficionado to do? Make it a mermaid braid, that's what. Call it the world peace answer of hair—Braids have this uncanny way of elevating all kinds of hairdos and instantly making them look more stylish, more savvy, more everything in our humble opinion.
The mermaid braid hairstyle is basically a half-updo (yeah, still not over it) with a lazy French braid. Since no actual mermaids were present for comment, we're assuming this super-twee look gets its name from the herringbone or fishtail-like sections of hair from each side of the plait. And for all you intermediate-levelers, we also include a fishtail mermaid braid video tutorial via blogger Paola Alberdi at the second part of this post for a true trend mashup for the books.
Read on for a quick how-to on copping this girly, all-occasion mermaid hair braid:
Tutorial: How to Do a Mermaid Braid
We love the mermaid hair trend, and it's even better when it's with a fishtail braid. Check out our tutorial below:
Get the Look: How to Make a Mermaid Braid with a Fishtail Plait
The fishtail braid saga continues, but this time we're taking cues from the stylish blogger Paola Alberdi of Blank Itinerary for our Style Setters Street Style series. In this iteration of the braid, Paola shows us how to create a simple look that's upgraded  with a mermaid-inspired twist. The full effect of the style reminds us of a mermaid's tail, which is full at the top and narrower at the bottom. Read on to learn how you can create a side mermaid braid in just a few easy steps: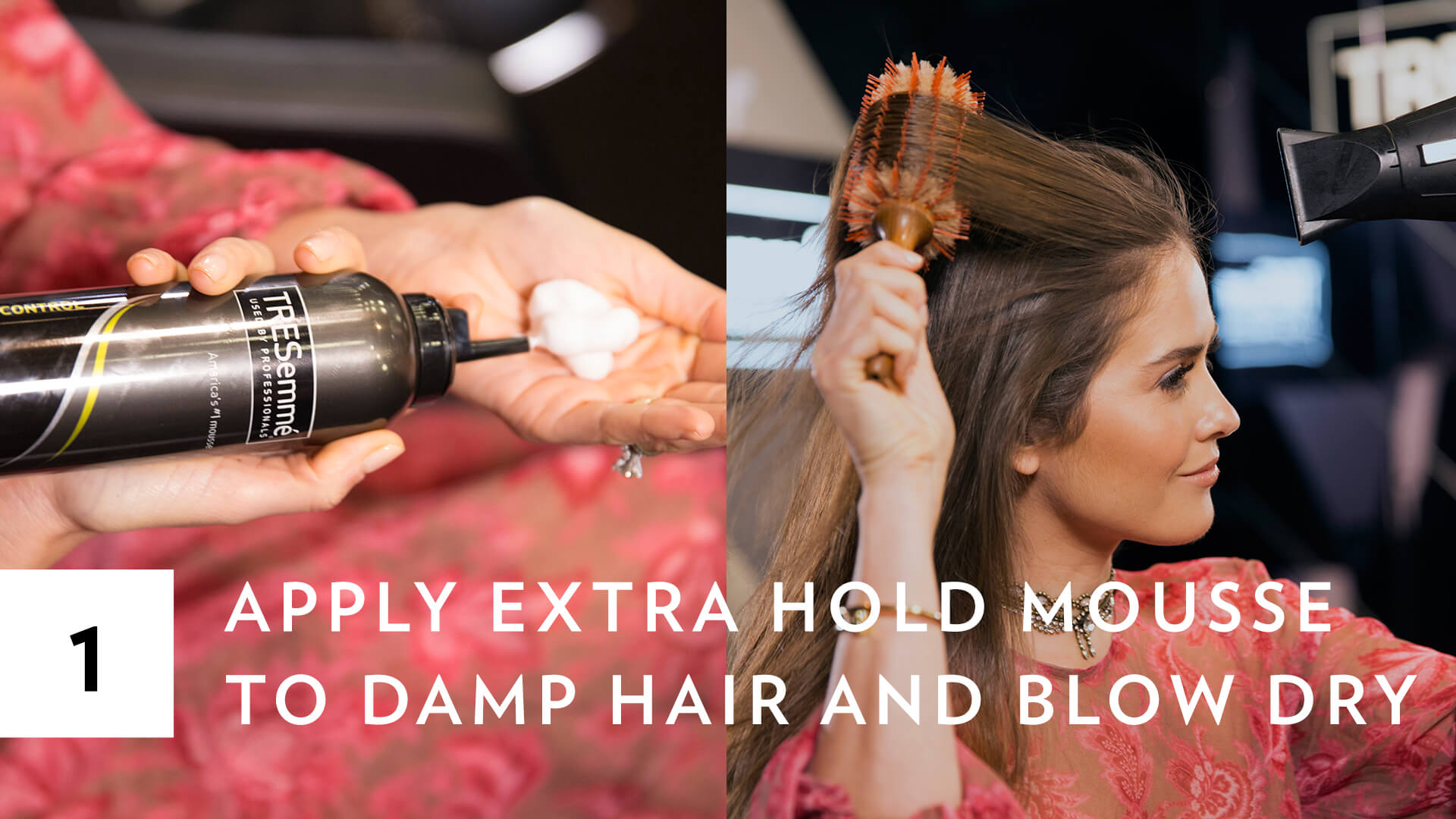 Step 1: Prep your hair.
For best results with a smooth finish, opt for washing hair with TRESemmé Smooth & Silky Shampoo followed by TRESemmé Smooth & Silky Conditioner. To begin creating your fishtail braid, apply TRESemmé TRES Two Extra Firm Control Mousse for maximum hold and control to clean, damp hair and work it through your strands. Use a round boar-bristled brush to blow-dry.
Step 2: Create your braid.
Part hair on one side using your hands or the tail of a comb, then begin to create a fishtail braid on one side. No need for a perfect hair parting, as this look is meant to feel effortless. Be sure there's enough hair on the side you choose to create your braid to ensure you end up with a chic and chunky plait. If you need help with this step, you can check out this simple fishtail braid tutorial.
Step 3: Tug your links apart.
Using the pancake method, gently pull the edges of your fishtail to expand and create a fuller look. Picturing mermaid fins can help you create the look, which is full at the top and which gradually gets narrower and thinner towards the end.
Step 4: Wear it out!
Take your new look to the streets with a fashionable ensemble to match! See the video below:
Loved this mermaid braid? Check out more braided hairstyle ideas.
Prev Article
Next Article
All Things Hair on Instagram