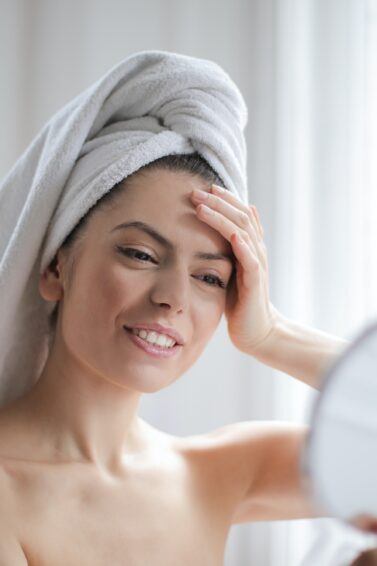 What Does Leave-In Conditioner Do?
Have you ever wondered what leave-in conditioner brings to your hair game? Say no more, fam: We've listed down all there is to know about this oft-overlooked hero of hair care.
A leave-in conditioner is a conditioning treatment that is left on the hair after you apply it and doesn't need to be washed out. The leave-in formula of these conditioners continues to provide conditioning benefits throughout the day.
If you're thinking that just because your hair doesn't need extra hydration that means a leave-in conditioner isn't for you, think again. The truth is, no matter your hair type or hair length, a leave-in conditioner can do wonders for your mane.
We all fall victim to less than perfect hair from time to time. Whether it's dryness or damage from heat styling tools, frizz caused by changes in climate, or just strands that are looking lackluster, a leave-in conditioner can help tackle these major hair woes.
What Does Leave-In Conditioner Do?
Many of you may have been under the impression that a leave-in conditioner only has a single purpose—to condition hair without being rinsed off. But in reality, these wondrous products have a wealth of advantages for your mane, so take a look below at the several ways your strands can benefit:
1. It adds extra moisture.
If your hair is feeling especially dry, give it the TLC it deserves by using a leave-in conditioner. Not only will it give your hair the extra moisture it needs, but it will also leave your hair feeling incredibly soft and smooth.
2. It helps detangle.
Do you face a daily battle of detangling your hair in the morning? If you find that your tresses become knotty and unmanageable after washing, using a leave-in conditioner can make the world of difference, providing extra slip in your strands and thus reducing the amount of breakage often produced by brushing.
3. It helps the look and feel of damaged locks.
For those among us who struggle with brittle locks, leave-in conditioners are a real game-changer as they can help smooth damaged hair to improve the look and feel of your mane.
4. It preps hair for styling.
If you use heated styling tools regularly, you can rest assured that not only will your leave-in conditioner moisturize and nourish your hair, but since it also acts as a primer, it can help add a layer of protection to strands too.
The Best Leave-In Conditioner for Your Hair
Now that you know all the ways you can benefit from using a leave-in conditioner, it's time you found the right one for you and your hair needs. Don't worry, because we've taken the guesswork out of the task and broken it down for you via hair type:
1. Thin/Fine Hair:
This lightweight formula will be the perfect addition to your hair care routine, especially if you have fine hair. Nexxus Scalp Inergy Paraben Free Leave-In Conditioner leaves hair feeling luxuriously soft and with a healthy-looking shine.
2. Curly Hair
If your curly tresses are becoming unmanageable, we suggest trying SheaMoisture 100% Virgin Coconut Oil Daily Hydration Leave-In Treatment. Spray it liberally on damp hair to help remove any pesky knots and tangles, as well as smoothing down frizz. It's time to say hello to bouncy curls!
3. Dry Hair
This miracle mist is the perfect way to refresh dry hair. If you want your mane looking smooth, soft and with a healthy-looking sheen, look no further than The Good Stuff Intensive Nourishment Cream.
Apply on damp hair, then simply style! Easy, right?
4. Frizzy Hair
No matter your hair type, we all experience frizz at some stage, so why not try taming your tresses with Suave Professionals Avocado+Olive Oil Smoothing Leave-In Conditioner?
5. Colored Hair
If you have dyed or chemically straightened hair, Suave Split End Rescue Split End Hair Serum can help to strengthen your locks and reinforce your hair's natural protective layer to guard against future damage.
For best results, just apply a few pumps to damp hair, and then style as normal.
And there you have it, all the essential need-to-know info about leave-in conditioners.
Prev Article
Next Article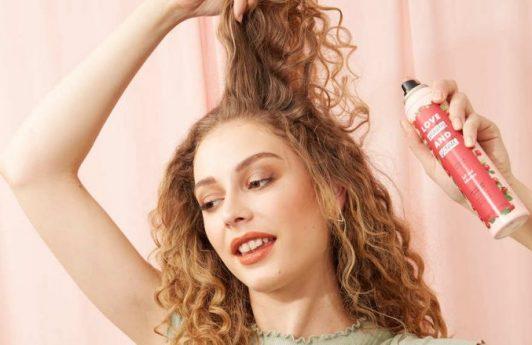 Article
Dry Shampoo Guide: Get to Know Your New Favorite Product
The experts weigh in on the best way to use this favorite hair care product. 
See article
All Things Hair on Instagram