Blue Hair Gel: The Latest Temporary Hair Color Shortcut
Test out blue hair color... for today.
Before softer hair colors took the red carpet by storm, vibrant shades of blue were often associated with punk hairstyles. With the emergence of styles that incorporated vibrant color with other trends, blue hair color became a lot more mainstream. Think ombré styles that fade from brunette to blue instead of blonde. Temporary hair color has also become a lot more common as a way of testing out these trends without going all in. While the hair care aisle of the drugstore is filled with temporary hair color products and gimmicks, blue hair gel is one of the newest temporary hair color shortcuts and it's one of our favorites. It doubles as a styling product while delivering pigmented hair color at the same. Read on as we do a deep-dive into this quirky product:
Blue Hair Gel: What It's Used For
We're all about multitasking hair products that deliver more than one benefit at the same time. Blue hair gel is one of the prime examples of a product that pulls double duty in a super-efficient and trendy way. It allows you to experiment with a wash-out method of hair coloring while aiding in your styling routine at the same time.
If you have a shorter haircut that requires gel products to keep it in place, swap out your usual hair gel for a blue alternative to add a touch of personality. Comb the gel through whichever strands you want to highlight. Alternatively, you can go for an all-over blue look if you're feeling bold.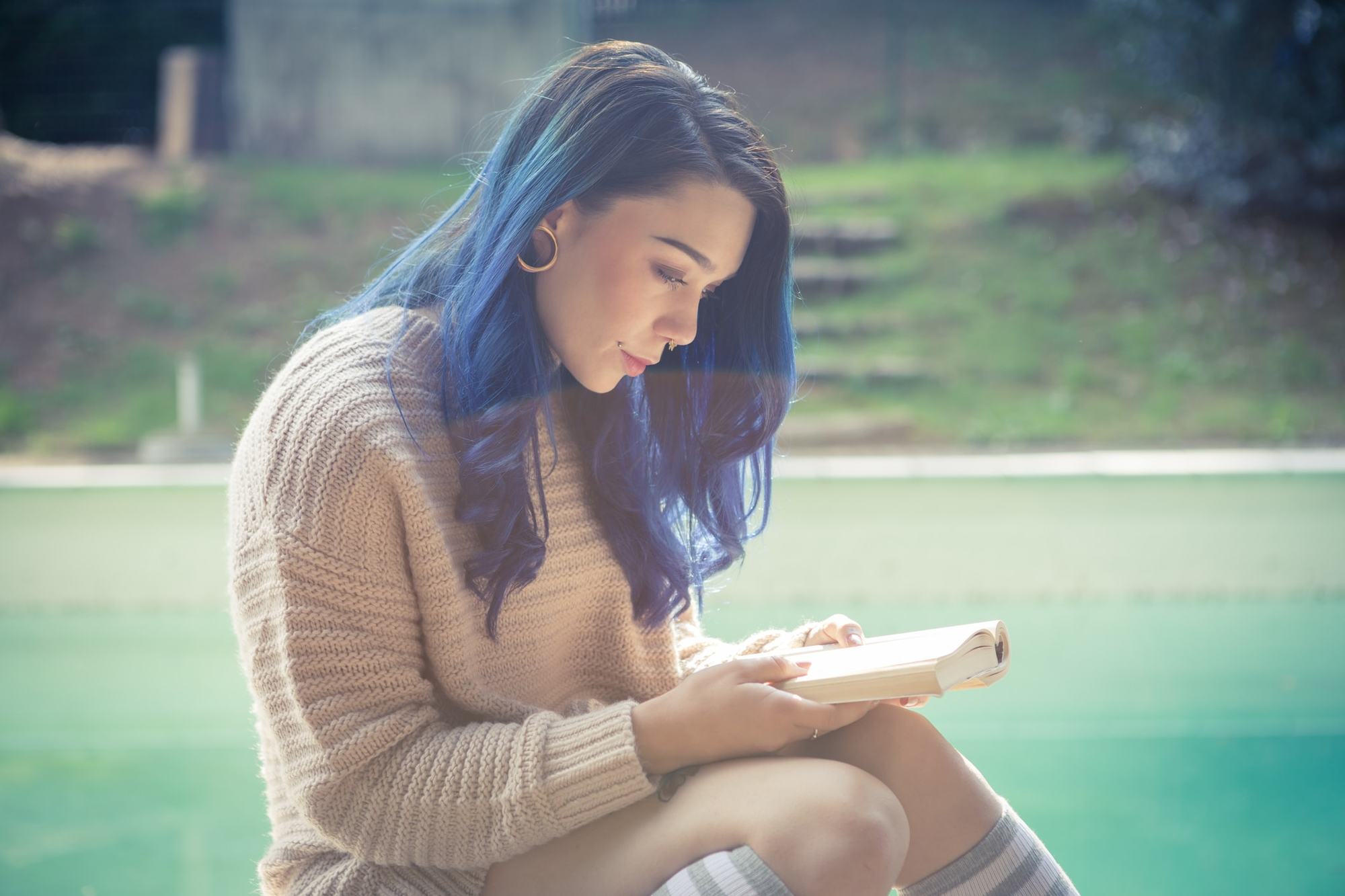 If you want to try something a little trendier, consider creating a D.I.Y. option. Create a blue ombré look by only coating the bottom half of your hair with the gel. Use your hands to comb the gel through your hair. Make sure to keep the line between your natural hair color and the blue uneven for an easy transition.
Remember that you can take some time to experiment with different styles because none of these options are permanent. That's one of the biggest perks of this method of testing hair color: You can wash it right out.
If you decide to go for a more permanent blue hair color option, make sure to adjust your hair routine accordingly. We suggest using a product like The Good Stuff Color Protect Milk to keep your color looking vibrant!
Prev Article
Next Article
Article
Have Color Commitment Issues? Colored Hair Gel May Be Your Answer
Give your hair a splash of color with wash-out-color hair gel.
See article
All Things Hair on Instagram