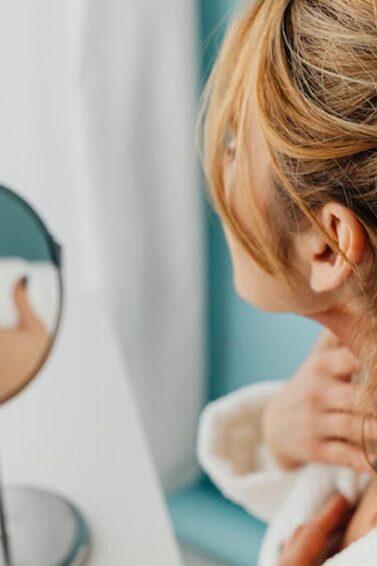 How to Make Olive Oil Hair Gel at Home
Say hello to your new favorite hair gel.
Did you know that you can create your own gel infusions right at home? Okay, you may not have everything your favorite hair care brands have inside their labs, but you just might have the essentials to create a one-time product. Consider D.I.Y. hair products your go-to when you are all out of your favorite hair care or styling products, or when you just want to try the next best thing going viral on your Instagram, Pinterest, and Facebook feed.
Today we're talking about olive oil hair gel, the organic hair gel that many of our favorite YouTubers are ranting and raving about when it comes to defining their curls (and adding moisture while doing so), as well as styling their edges, smoothing them into place.
D.I.Y. Olive Oil Hair Gel: Here's How to Make Your Own
Don't you want to get in on all the goodness olive oil hair gel that seems to be delivered? Well, you can, and we've got everything you need to know in order to make your own right at home. Read on:
Why Use Olive Oil Hair Gel?
For many, many years, women have been using olive oil hair gel in their skin and hair care routines. Olive oil is lightweight and easily penetrates into skin and hair. No wonder curly-haired gals are obsessing over this key ingredient!
What kind of olive oil should you use?
Now here's the great debate: There are different versions of olive oils out there and it can be quite confusing to decide which form of the oil is best to use. We suggest going with extra virgin olive oil (EVOO). Why? Extra virgin olive oil contains antioxidants with vitamin E, which is beneficial to your hair. This form of oil is more expensive but worth every penny if you're looking for something that will benefit and add to the healthy look and feel of your hair.
How to make olive oil hair gel
Making the gel isn't rocket science, but there is definitely more than one way to create a concoction. An easy way to create this gel is to add 1-2 teaspoons of warm olive oil to your fave gel. Refrigerate after creating your mixture if needed.
Another way to create your homemade olive oil hair gel is to infuse your flaxseed gel into it during the process. While your flaxseed gel is boiling, add a few drops of olive oil into your pot and stir to mix well.
What kind of hairstyles can you create with olive oil hair gel?
Just about any style that calls for a gel is ideal for your D.I.Y. gel. The point of using this gel on your hair is to have a product that delivers moisture and doesn't dry your hair out. Use your gel to create wash-and-go styles, tame your edges, create sleek updos, and more.
Do you want to give more olive oil-infused hair care products a try? Our EIC has a lot to say about the Suave Professionals Avocado + Olive Oil Smoothing Shampoo and Conditioner.  We also love the Suave Professionals Avocado + Olive Oil Smoothing Leave-In Conditioner. Read more about her experience with this line.
Prev Article
Next Article
Article
Have Color Commitment Issues? Colored Hair Gel May Be Your Answer
Give your hair a splash of color with wash-out-color hair gel.
See article
All Things Hair on Instagram