How Does Japanese Straightening Really Work?
Some call it thermal reconditioning, others call it a heck of a commitment.
If you grew up in the late '90s, chances are you or one of your friends has had Japanese hair straightening. The process, which is also called thermal reconditioning, gained popularity in Manhattan when the straight-hair craze took the city and fashion capitals by storm. Several salons started offering this wildly requested service, which provided permanent pin-straight hair to those frustrated with their frizzy, wavy, or curly strands.
Japanese Hair Straightening 101
Thermal reconditioning was touted as a miracle treatment for both men and women who always wanted straight hair, but either couldn't maintain the styling upkeep or couldn't come across one with optimal results. Japanese hair straightening hits two birds with one stone: It's reasonably priced (starting around $150*) and gives commercial-worthy locks impervious to humidity levels. Read on to learn more about how it works:
*NYC prices
What is Japanese straightening?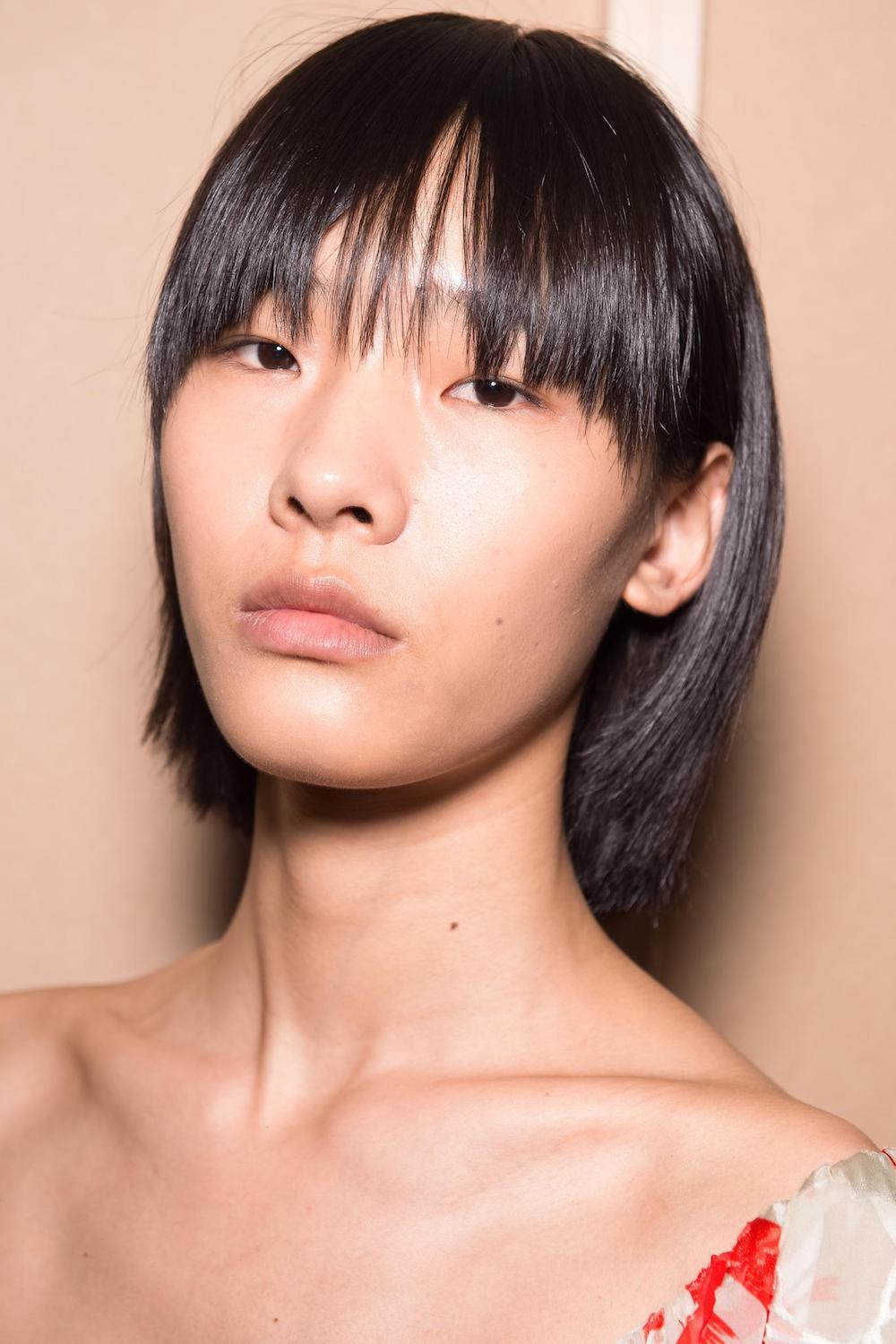 Japanese hair straightening is a thermal reconditioning treatment that permanently straightens hair until it grows out. The revolutionary treatment immediately attracted a national appeal. Salons all over the U.S. started to offer this life-changing hair procedure.
How does Japanese straightening work?
The technique of Japanese Straightening involves applying a cocktail of chemicals to hair to break down its original bonds. It helps to visualize hair bonds as steps on a spiral ladder—and, with the help of heat via a flat-iron, "rebonds" them into a straight shape, or a straight ladder, resulting in that super smooth and silky look.
Is Japanese straightening damaging?
Just like many treatments, Japanese hair straightening obviously comes with its own share of damage, as it essentially alters the hair structure. Clients are sometimes advised not to color their hair while it's thermally re-bonded. Strands are just too sensitive to withstand any more damage.
Straightening your strands, regardless of the method—whether via your trusty blowdryer or a high-end keratin treatment—exposes the hair cuticle to damage. A chemical process that changes the original structure can have pretty severe effects on the core of the strand. Those who have undergone this treatment should not be remiss in deep-conditioning their processed strands.
Alternative Straightening Treatments
This main damage drawback was what encouraged other alleged "milder" processes such as the Brazilian Blowout and keratin treatments to enter the scene. However, backlash from the formaldehyde (a carcinogen) used in these treatments may have caused some loyalists to return to the Japanese hair straightening method. This has brought on a resurgence in the popularity of this method.
The Finished Product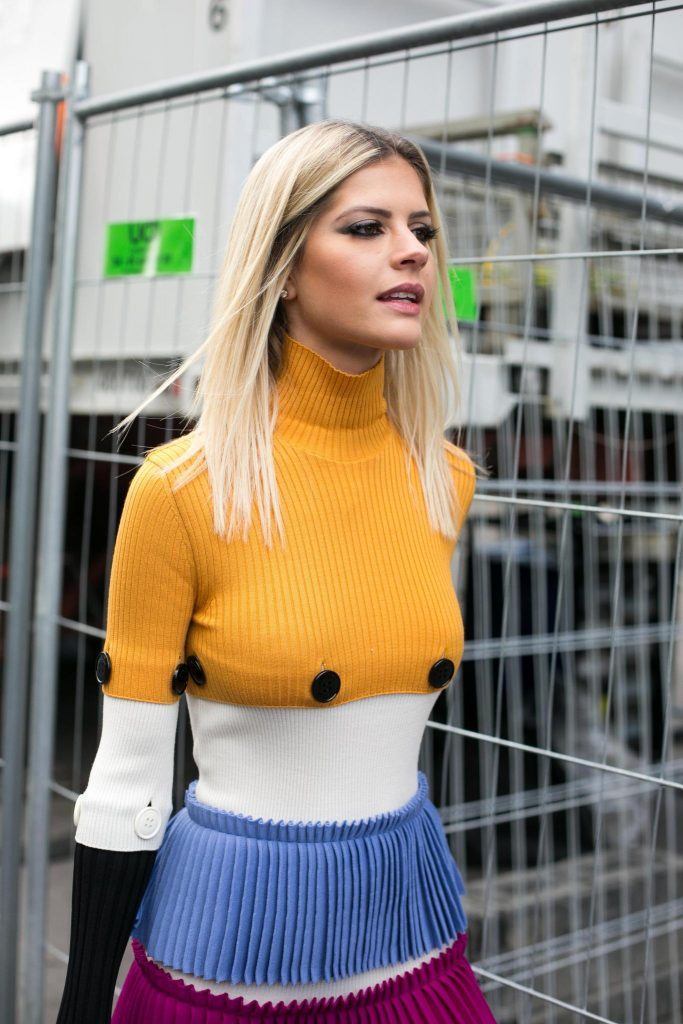 If you visit a reputable salon for a Japanese straightening treatment, the results are pretty much standard. Stick-straight, yet natural-looking hair that stays that way—for six months or until your hair starts growing out. So many people love this treatment since they don't have to bother with flat-ironing or worrying about the weather. Its wash-and-wear characteristic is one of its main sells. There are still some people to this day who swear by its results.
Japanese Hair Straightening After Care
When caring for your hair post-straightening treatment is essential that your hair stays hydrated and moisturized. Luckily, this is very easy to do at home.
1. Incorporate a hair mask.
Make your Japanese straightening last longer with these tips Photo by Looie Kang
Incorporate a weekly at-home hair mask treatment, such as Dove Anti-Frizz Oil Therapy Hair Mask. This product can help restore your mane's integrity after a chemical procedure.
2. Use a moisturizing shampoo and conditioner.
You'll also want to make sure you're using a moisture shampoo and conditioner set like TRESemmé Pro Pure Micellar Moisture Shampoo and Conditioner. This set gently cleanses your strands while adding moisture and shine for a long lasting Japanese straightening
Try an at-home version of this treatment.
Those who can't commit to the look for months can try an at-home version. A wash care system with Keratin such as Suave Professionals Keratin Infusion Smoothing Shampoo and Conditioner can mimic salon-grade smoothness. Its technology can help give post-wash sleekness and humidity resistance for, you guessed it, up to one whole week.
3. Consider a straightening cream.
You can also try a straightening cream like Bed Head by TIGI Straighten Out Straightening Cream before you blow-dry your hair to keep your hair straight and frizz-free for up to 48 hours.
Are you thinking about trying out a Japanese straightening treatment? Be sure to share the results with us over @AllThingsHairUS!
Prev Article
Next Article
Article
Essential Products to Help You Straighten Your Hair Faster
Get incredibly straight hair in no time at all.
See article
All Things Hair on Instagram