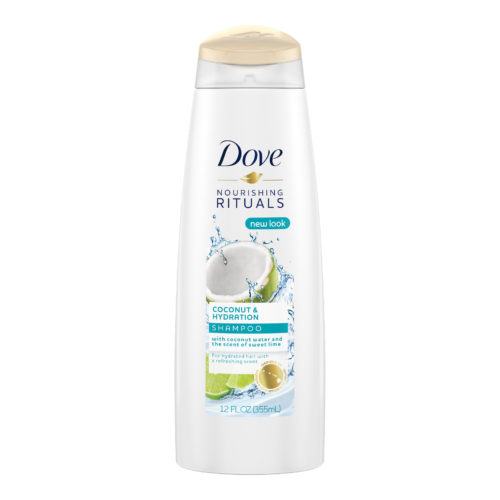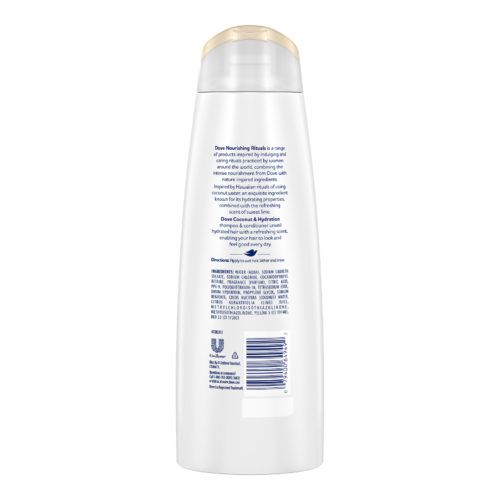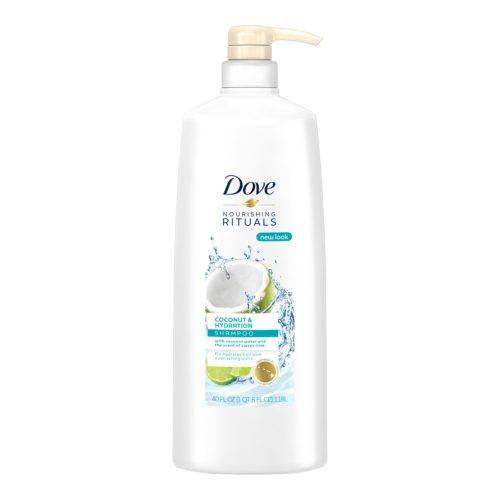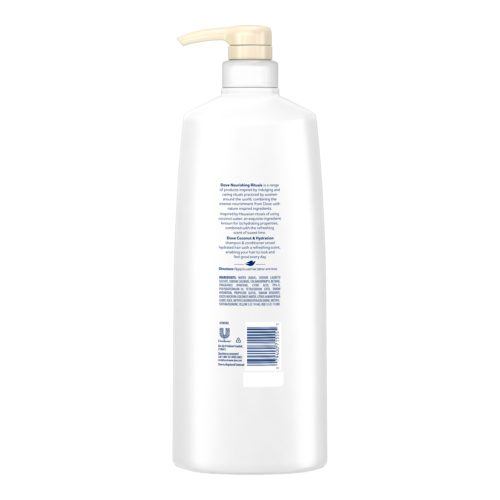 For Hair Care




Dove Nutritive Solutions Coconut & Hydration Shampoo
Is It Right For Me?
Looking for a shampoo for dry hair that'll leave it looking, feeling and smelling beautiful? Infused with the scent of coconut water and sweet lime, Dove Nourishing Rituals Coconut & Hydration Shampoo is a Dove shampoo for dry hair, which nourishes your locks leaving them feeling soft and smooth. Formulated with our Nutritive Serum, this moisturizing shampoo locks in essential moisture for beautifully healthy hair that's nourished from root to tip.
The lightweight formula won't weigh hair down and because it's progressively nourishing, your hair gets better and better, after every wash. As well as caring for your hair, this nourishing shampoo smells heavenly, too. The scent of hydrating coconut water and sweet lime leaves hair refreshed with every wash. So for beautifully scented hair that's deeply nourished and perfectly smooth, this hydrating shampoo is the perfect addition to your hair care routine.
Top Tip
The weather doesn't just affect our moods; it can affect the condition of our hair, too. In the colder months, low humidity and colder air can leave your hair feeling dry and prone to static. So swap your usual shampoo for a nourishing shampoo such as our Nourishing Rituals Coconut & Hydration Shampoo to help prevent dryness and leave your hair feeling soft, smooth and beautiful again.
How To Use
Gently massage this Dove shampoo into wet hair, enjoying the rich lather and fresh fragrance, and then rinse. For best results, use daily and follow with Dove Nourishing Rituals Coconut & Hydration Conditioner.
Infused with Dove Nutritive Serum, this shampoo for dry hair seals moisture into your hair strands to nourish your hair from root to tip, leaving it feeling beautifully soft and smooth.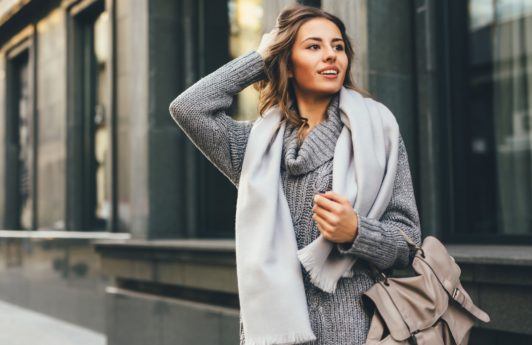 Article
The Hair Repair Shampoo You Didn't Know You Needed
Get your strands back in shape in no time. 
See article