Hair Botox vs Keratin: The Difference and Benefits of Each Treatment
Find the best route to shinier, softer, and smoother hair. 
In the hair treatment world, there's a big debate about hair botox vs keratin and the benefits of each process. Both treatments provide your strands with shine, reduced frizz, and a super soft finish. The difference comes in the process itself, the formulas used, and how long each treatment lasts.
Hair Botox vs Keratin
If you're looking to settle the hair botox vs keratin debate for yourself, then read on:
What is hair botox?
Despite having the word 'botox' in its name, there actually is no Botox, botulinum toxins, involved. Hair botox is a treatment that repairs damaged and broken hair fibers, which can be a result of stress and heat on our strands. The treatment uses a concentrate that includes caviar oil, antioxidants, B5, E vitamins, and collagen complex to add moisture and repair hair. Starting right away after you get the treatment, you'll see an incredible shine, feel a new softness, and overall see less frizz.
How do Keratin treatments work?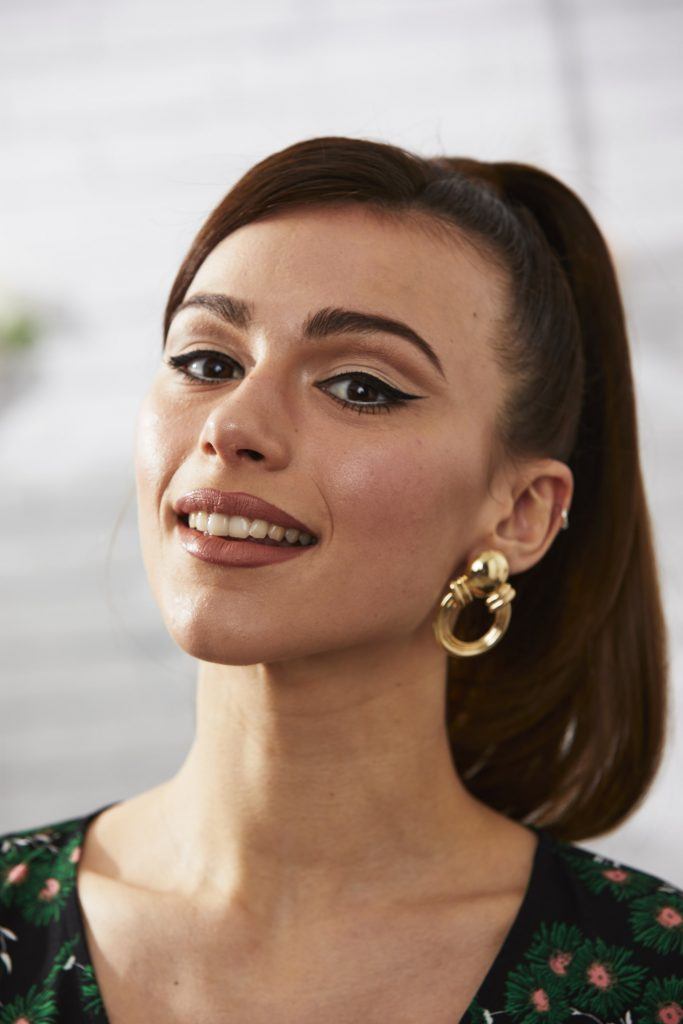 Keratin treatments have the same goal, but the process is a little bit different. Your hair is made up of Keratin protein, but over time and through different chemical processes, it loses some of those proteins. A Keratin hair treatment fills in the porosity of your hair and puts the protein back where it belongs. Most treatments use formaldehyde to help glyoxylic acid to help straight hair. The result? Shiny, smooth, and relaxed strands that you can depend on. A keratin smoothing treatment is ideal for shinier, smoother strands in no time.
How long does each treatment last?
Hair botox: Lasts anywhere from 1-2 months
Keratin treatment: Lasts anywhere between 2-6 months, depending on your hair type and the products used post-treatment.
Is hair botox or Keratin treatment safer?
Hair botox is completely free of chemicals, while some Keratin treatment contains formaldehyde. Many stylists have started using Keratin treatments without formaldehyde, but it's important to check beforehand, as this chemical is a suspected human carcinogen.
What are the safety precautions for each treatment?
Hair botox: Not recommended for expecting mothers and could cause overproduction of scalp oil and possible allergic reactions.
Keratin Treatment: Not recommended for expecting or lactating mothers and could cause skin and eye irritation from the chemicals used in the process. Due to cuticle damage, Keratin can also cause hair to become dry and brittle in the long run.
Which treatment is best for me?
We get it; it can be a little confusing to know which treatment you should use. If you want to repair your hair but keep its natural texture, hair botox is best for you. You'll get still get additional shine, softness, and less frizz, but this treatment won't make your hair straight. This is perfect for all of the wavy and curly-haired girls out there!
If you're hoping for smoothing, shiny, and frizz-free benefits and to achieve straight hair, a Keratin treatment is for you. This treatment also makes it easier for you to style hair without using heat. A keratin protein treatment is ideal for frizzy hair, short hair, wavy hair, curly hair, and even damaged hair.
Still unsure about committing?
If you're not quite ready to take the plunge into either Keratin or hair botox, then you might want to consider an at-home Keratin alternative.
There are wash and care systems that give your hair the benefits of these treatments on a smaller scale. Try one of the best keratin shampoos: TRESemmé Keratin Smooth Color Shampoo and TRESemmé Keratin Smooth Color Conditioner work to treat your hair with keratin proteins and Moroccan Argan Oil. This helps you achieve the frizz-free and shiny strands everyone is looking for.
If you're looking for another dose of shine and even more Keratin, you'll want to include TRESemmé Keratin Smooth Shine Serum into your hair care routine too.
Those are the basics when it comes to hair botox vs keratin. Both treatments are effective, just make sure you know what kind of finish you want. While both treatments can be performed at home, having a professional do it for you is safest and recommended.
Looking for more hair care insight? Be sure to subscribe to our newsletter below!
Prev Article
Next Article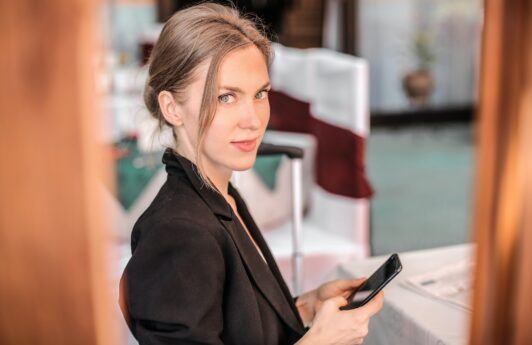 Article
7 Keratin Treatment After Care Pro Tips to Make it Last Longer
Keep your hair smooth for as long as possible. 
See article
All Things Hair on Instagram