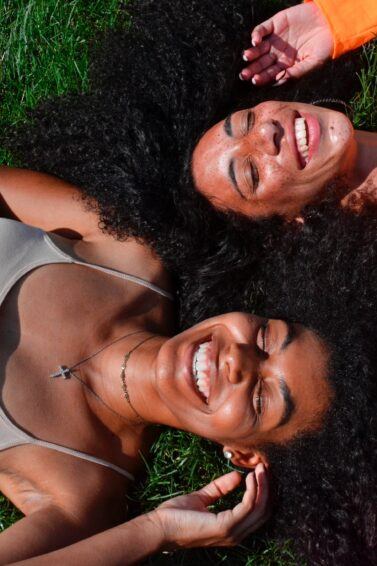 Benefits of Hot Oil Treatment for Dry Hair
It's one of the key products to retaining moisture in your hair. 
You've probably heard a friend, someone in your salon, or your favorite hair blogger talk about a hot oil treatment for hair. The reason? It's honestly one of the best things you can use on your naturally dry mane as a treatment.
If you are unaware of what it is, the name actually does explain it all. A hot oil treatment is an oil treatment, usually store-bought and found in tube form. It's typically administered by heating the tube in hot water to warm up the oil, then applying it to hair from root to tip.
Hot Oil Treatment for Hair
Essentially this treatment is used to help treat dry and damaged hair from within, but it can be used as a preventative care method too. This method works so well because your hair can absorb the oil's nutrients better when heated. Read on as we give you some tips on using a hot oil treatment and how you can make one at home:
Benefits of Hot Oil Treatment for Hair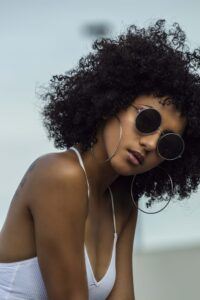 Since a hot oil treatment is a great way to help treat and prevent damage, it's beneficial to use on all hair types. If you're not sure which oil to choose, argan oil is a great option. This is perfect to use on any hair type, especially fine hair because It's lightweight. Plus, argan oil uses vitamin E and antioxidants to help repair strands.
In addition to being a great way to treat damaged strands, a hot oil treatment can reduce scalp dryness and dandruff, reduce frizz, and promote healthier hair by increasing blood flow in the scalp.
Types of Oil to Use
So, maybe argan oil isn't your thing, or you want to try something new? If you want to try a different oil, other types that work well are jojoba oil, sweet almond oil, and grapeseed oil. Jojoba oil mimics our scalp's natural oil, so it won't interfere with its balance. Because of this, jojoba oil helps dandruff and helps strands appear soft and shiny.
Sweet almond oil is best to use if you are looking to reduce breakage and promote hair growth because the Vitamin E, fatty acids, proteins, antioxidants, and magnesium in the oil help with this. Lastly, grapeseed oil is another of our favorite oils because the high Vitamin E content encourages the production of linoleic acid, which helps restore strength and shine to your hair.
Hot Oil Treatments on Natural Hair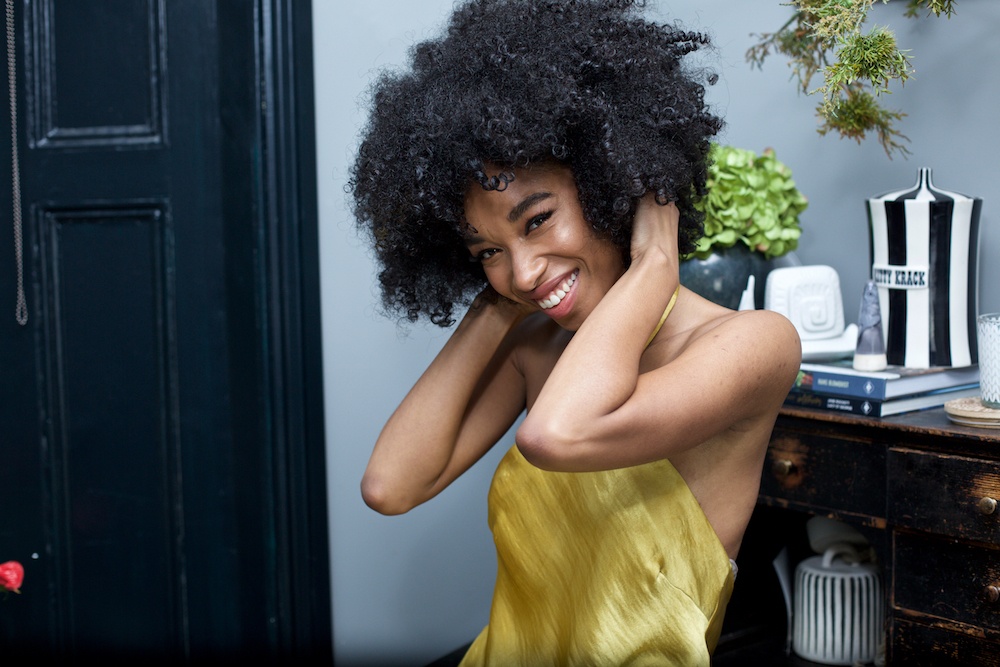 Used as a deep conditioning treatment, the oil penetrates your hair by conditioning strands from the inside out. Many women tend to infuse their conditioner with hot oil. For D.I.Y. options, the two most popular oils to use are olive oil and coconut oil.
Hot oil locks in moisture that are typically lost after your hair-washing routine. We recommend doing this type of treatment on clean hair, so consider squeezing in a hot oil treatment on wash day. If you have fine natural hair, opt for washing hair with a shampoo like Dove Coconut & Hydration Shampoo afterward to remove any weight from the oil, preventing limp and weighed-down curls. Finish with Dove Coconut & Hydration Conditioner to lock in hydration.
How to D.I.Y.
Making a hot oil treatment for hair at home is fairly easy. Warm up an oil (or several oils of your choice) in a microwaveable dish. If you'd like to make your treatment more soothing, you can add a few drops of peppermint essential oil. This oil will give your scalp a tingly and cooling sensation that's calming too.
On wet hair, apply the oil from root to ends, then massage into your scalp. Cover your hair with a shower cap and leave the mixture in your hair for about 10 to 20 minutes. Tip: Be sure you place a towel at the back of your neck to soak up any drippage!
Hot Oil Treatment Alternatives
If you aren't into the idea of using a hot oil treatment on your hair, you can try an oil treatment like Nexxus Clean & Pure Nourishing Detox 5-in-1 Invisible Hair Oil to provide your hair with deep nourishment. Apply 2 to 3 pumps of the oil onto your hair (wet or dry) to smoothen, nourish and add shine. Plus, this oil even helps protect color-treated strands.
Another favorite of ours is Love Beauty and Planet Sandalwood & Grapeseed Natural Oils Infusion. This oil is great for nourishing your strands and leaving them soft and smooth. The French lavender scent isn't too bad, either!
If you're looking to tame frizz while getting that nourishment your curls crave, try some of The Good Stuff Frizz Control Oil. This oil is a great hot oil treatment alternative since it's formulated with curly hair types in mind. It's fast-absorbing and highly moisturizing.
This hair moisturizing treatment is a classic for a reason. Let us know if a hot oil treatment works for you by tagging us @allthingshairus for the results! Good luck!
Prev Article
Next Article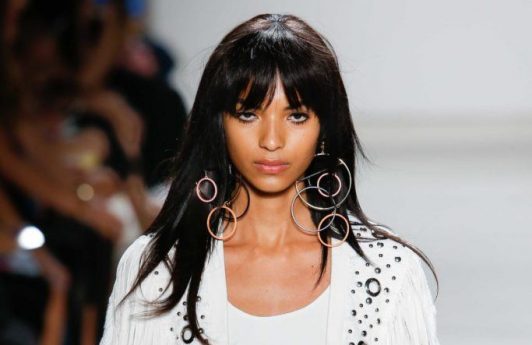 Article
4 Best Natural Hair Straightening Products
Straight and shiny hair, coming your way. 
See article
All Things Hair on Instagram