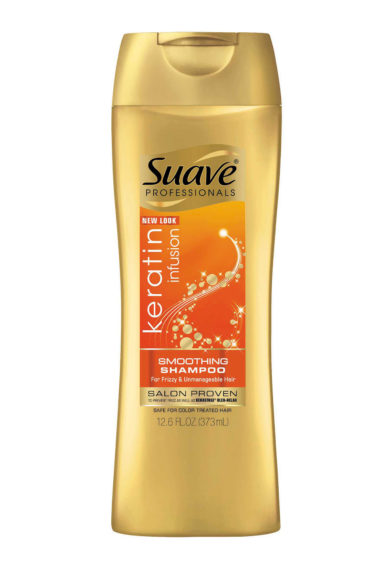 What's in My Hair Today: Keratin Shampoo and Conditioner
Smooth and frizz-free hair from a shampoo and conditioner? Yes, please!
As I mentioned in my hair history, it has taken me a long time to have respect for my wavy hair. This ever-evolving process has also been the result of learning more about what products can actually make my wavy hair look and feel great. A new favorite that I have been faithfully using is keratin shampoo and conditioner. Seriously, I had no idea of its benefits and how it would prove to a major game changer in the way I wash and condition my hair. Read on to discover more about my favorite every other day staple that's helping me to have frizz and smooth locks.
Using Keratin Shampoo and Conditioner
By now you've probably heard all about the benefits of keratin treatments and products to the hair. Essentially, these treatments work to rearrange the damaged hair bonds by filling in what was lost, making your hair smooth, healthy and frizz-free. Sounds awesome, right? Well, they are, especially if you've been dealing with frizzy hair your whole life. The problem is these treatments can rack up to $200-$500. If that is out of the question, then you can opt for a home hair care wash and care system by using keratin shampoo and conditioner.
I'm in the home care camp, and have been loving using the Suave Professionals Keratin Infusion Smoothing Shampoo and the Suave Professionals Keratin Infusion Smoothing Conditioner. This system works to cleanse and conditioner the hair like any shampoo and conditioner with the added bonus of providing my hair with 48 hours of frizz control. Formulated with lower sulfates, it works to replenish lost keratin to make my hair manageable and easy to style. Personally, I love how makes my hair super strong, smooth and shiny (the S trifecta) where I now feel at ease to air-dry my hair, apply some leave-in conditioner and going about my day! Loving your hair is definitely a bumpy journey, but finding the right hair care products can make that experience a whole lot easier.
Missed a What's in My Hair Feature? Check out how Alyssa loves using extra firm control gel.
Prev Article
Next Article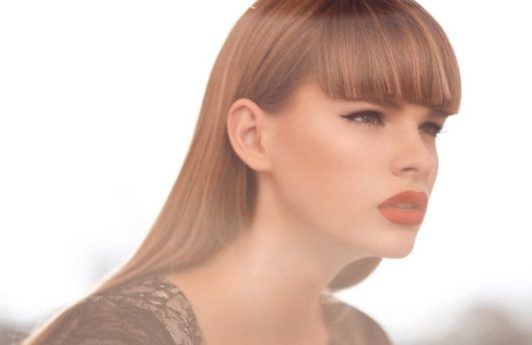 Article
Castor Oil Hair Treatment: What Is It and How Does It Work?
The insider scoop on castor oil.
See article
All Things Hair on Instagram