Here's How to Add Volume to Hair for Easy, Everyday Glam
As we get older, most of us have been forced to deal with the reality of thinning hair. Many have tried all sorts of hairdos for fine hair, which only leads to even more frustration. The truth is, not all volumizing looks require a super big change. Sometimes even the smallest tweaks can make a huge difference! Learn how to add volume to hair is probably easier than you might think.
Achieving thicker-looking hair can be a difficult task for fine hair types, but selecting the right hairstyle and products is the key to avoiding that flat and dull look. Read on to check out how to volumize hair, hairdos for fine hair and the volumizing products that we love the most:
How to Volumize Hair
1. Start with Clean Hair
It's really important to start off with a clean slate. That means freshly washed and conditioned hair. If you have particularly thin, fine hair, oils from your scalp can weigh down this flirty style.
2. Lightly Dry Your Locks
Fine hair can be a little bit fragile, so we suggest you take the extra minute to lightly dry your hair. It makes a big difference in making sure you aren't damaging your hair or roughing up the cuticle. Also, try not to whip your hair up into the towel, which can cause tearing or breakage.
3. Add in Some Mousse
When your hair is damp, it's time to give it a little boost. Apply a golf-ball sized amount of Nexxus Mousse Plus Volumizing Foam onto your hair. This mousse will create body and movement to your hair while also taming frizz and flyaways.
4. Dry Hair
Before your hair starts to dry, apply a heat protectant throughout your hair. This will help ensure that you don't dry out the ends of your hair.
5. Curl Strands
When your hair is dry, you can start curling! This is how you can get that feathered hair look. All that prep work helps to make sure your hair looks full and fluffy after you're done. Hot rollers set your hair in a way a curling iron can't quite achieve. Roll all of your hair upwards, all over your head. Make sure the hair on the sides of your face is rolled outwards for that iconic feathery look.
6. Let Your Hair Set
Let the hot rollers sit in your hair for as long as you can. It's a good idea to do your hair first so you can move on to doing your makeup and getting dressed while the rollers cool! By the time you're done your hair should be cool. Once you're ready, take out all the curlers.
7. Brush Your Hair
To get that feathered look, you need to brush out those curls. Choose a boar bristle brush and brush your hair from your roots downwards. This gives that big fluffy look and allows the curls near your face to feather out. Finish this style by sealing in that volume with hairspray. We like TRESemmé Extra Hold Hair Spray because it keeps that volume in place all day long.
Make Fine Dyed Hair Look Thicker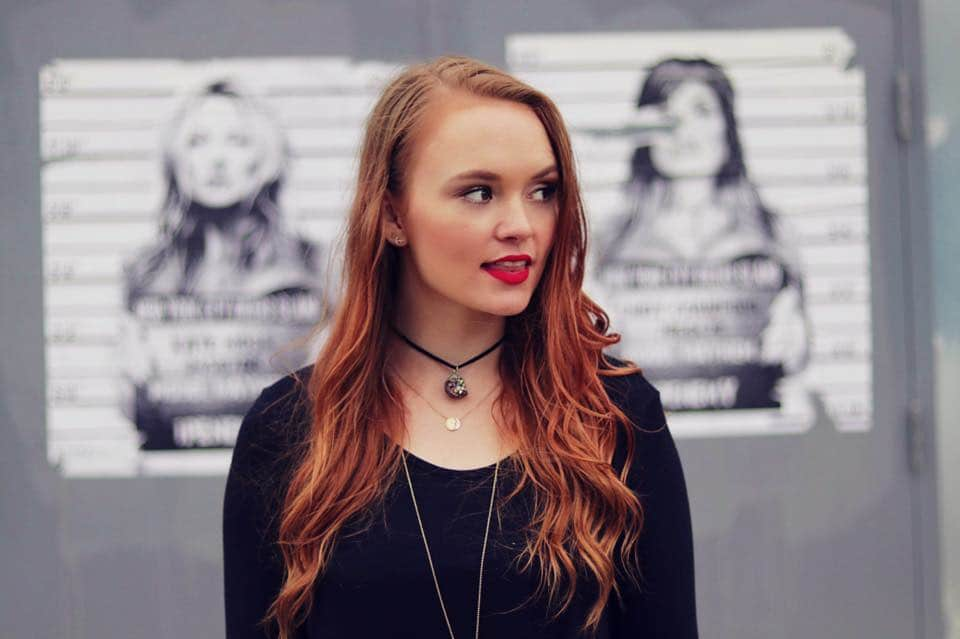 1. Be Careful with Hot Tools
It's no secret that hot tools can be damaging to your hair and can lead to splitting and breakage. While this isn't good in general, it's particularly not stellar for those with fine hair since this hair type is more vulnerable to damage. When you have to heat-style, be sure to use a heat protectant, like TIGI Copyright Custom Create Heat Protection Spray, to help combat the harsh stressors under high temps.
2. Use Hair Oils Sparingly
Sure, oil sounds nice, but at the end of the day, the formulation will simply weigh on your fine strands and lend to an overall limp appearance, which can make your hair appear greasy. If you need some oil to smooth out your hair, make sure to use a little bit so that your hair won't be weighed down.
3. Minimize Touch-Ups
As much as we love a recently-dyed head of hair, it's a well-known fact that the more you process your locks, the more brittle they can become. While this is okay for some people, for people with fine dyed hair it means that your hair could break off easier, making it even thinner. Now, keep in mind that getting your hair dyed has the wonderful ability to create a fuller effect simply due to the texture of the dye on your strands, so it's essential to find the happy medium. Ask your stylist for their opinion and you'll be on the right track to a headful of luscious locks in no time.
4. Mousse is Your BFF!
One of our favorite ways to add instant volume is by using mousse. With as little as two pumps, your hair will be able to achieve next-level va-va-voom. Need a recommendation? We love Bed Head by TIGI Foy Curls Mousse. Not only does it have great lifting power; it smells great too!
Prev Article
Next Article
Attempt to assign property "alt" on null
All Things Hair on Instagram