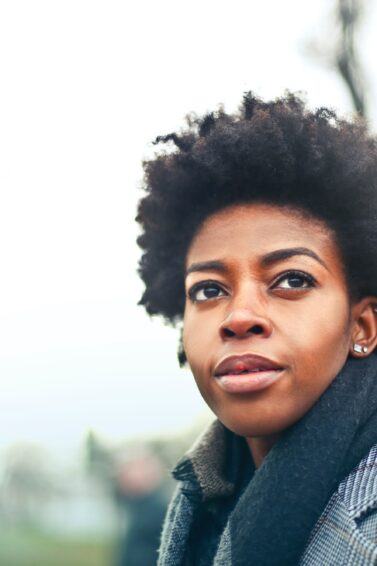 3 DIY Scalp Scrubs to Try in 2021 + Our Favorite Store-Bought Options
We love this practical (and super-sweet!) way to indulge in #SelfCareSunday.
Ahh… it's the weekend, which means many of us now have time to pamper ourselves the way we couldn't during the week. If you're one that loves a hair-mask-and-chill situation, we've got yet another at-home spa treatment to add to the list. You may know that exfoliating your skin is essential for sloughing off dead and dry cells. But did you know you can do this with your scalp as well with a DIY scalp scrub and store-bought options too?
Read on to learn the benefits of using a scalp scrub, how to use it, how you can make your own, and some of our favorite store-bought scrubs.
Why Should I Use a Scalp Scrub?
Benefits of using a DIY Scalp Scrub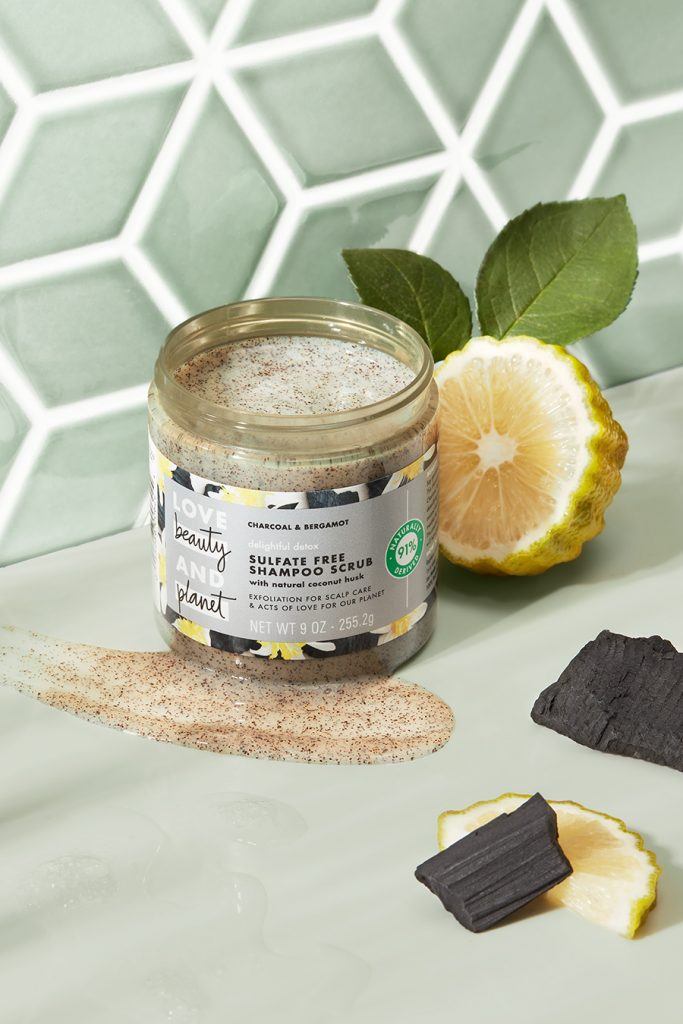 When it comes to using a scrub, many people only think to exfoliate their body, and it doesn't even cross their mind that their scalp needs the same kind of love too.
Using a scalp scrub allows you to get rid of dead skin and product build-up from shampoos, dry shampoos, and sprays. This will help your hair appear less dull and flat, and help your hair grow since your hair follicles won't be clogged.
How to Use a Scalp Scrub
We get it, scalp scrubs are somewhat new in the beauty world, so it's no surprise you may be a little unsure of how to use them.
To start, you don't want to over-exfoliate your scalp. It's best to use a scrub once every 1 to 2 weeks, depending on your preference. Next, gently work a dollop of the product into your hands and then massage it into your scalp. You'll work the scrub into your scalp just like how you shampoo your strands. To finish, rinse out the scrub and then follow with your shampoo and conditioner unless you're using a shampoo scrub.
How to Make a DIY Scalp Scrub
Sugar Scrub for Moisture
DIY scalp scrubs are great for exfoliating your skin on a budget. According to Dr. Francesca Fusco, "Sugar will gently exfoliate and dissolves completely, without leaving behind any grit or particles."
To make this simple sugar scrub you only need two tablespoons of each ingredients:
 Brown Sugar
 Finely Ground Oatmeal
Any Hair Conditioner
Once you're ready for the DIY scalp scrub, mix all ingredients together, apply, and then follow with shampoo.
DIY Scalp Scrub for Dandruff
Making a scalp scrub that's targeted for dandruff is so easy to do. "Mix a tablespoon of sugar with RE-Fresh Witch Hazel Anti-Dandruff Shampoo and gently massage it into your scalp using your fingertips," Dr. Fusco adds. After rinsing out the scrub, follow with RE-Fresh Witch Hazel Anti-Dandruff Conditioner.
For easy application, pour some shampoo into a squeeze bottle and sprinkle sugar inside. Put the top on and give it a shake to mix. Part hair and apply the scrub directly to your scalp. This is a great 2-in-1 hack because you'll be cleansing your hair while exfoliating, who doesn't love a time-saver trick?!
Clarifying DIY Scalp Scrub
Do you. find yourself using a lot of hair products, especially dry shampoo? It's a good idea to use a  clarifying scalp scrub every so often. This will deeply exfoliate and breakdown any buildup on your scalp. Here is what you'll need:
2 tablespoons of natural sugar
1 tablespoon of coconut oil
A teaspoon of apple cider vinegar
1 teaspoon of honey
3 drops of rosemary essential oil
To make the scrub, mix the sugar, coconut oil, and vinegar together until the scrub forms. Next, add the honey and essential oil, then you'll be all set!
Our Favorite Store-Bought Scalp Scrubs
If DIY scalp scrub isn't your thing, that's totally ok! Keep scrolling to find out more about our favorite scalp scrubs products.
This scrub is one of our favorites because it helps to rebalance your scalp without being too harsh. It also is infused with a PROTEINFUSION blend with Elastin Protein and marine minerals. Plus, it nourishes your hair and doesn't include any sulfates, dyes, or parabens.
We love this scalp scrub because it gives your scalp and hair a deep cleanse and exfoliation without being overly stripping. This 2-in-1 product is great for days when you want a more luxurious hair washing routine, but don't have the time.
This scrub is perfect for anyone who wants to deeply detox their scalp. This scrub removes buildup and oil. Plus, it is paraben and silicone-free!
If you want to try out a scalp scrub, but are worried about it being too hard, try this gentle option. It uses an exclusive ProteinFusion blend of wheat protein and ginger root, along with amino acids to help strengthen your hair. Plus, the micro-exfoliating sugars and moisturizers help keep your scalp hydrated aren't too stripping or drying.
DIY Scalp Scrub After Care
Follow Up with a Scalp Serum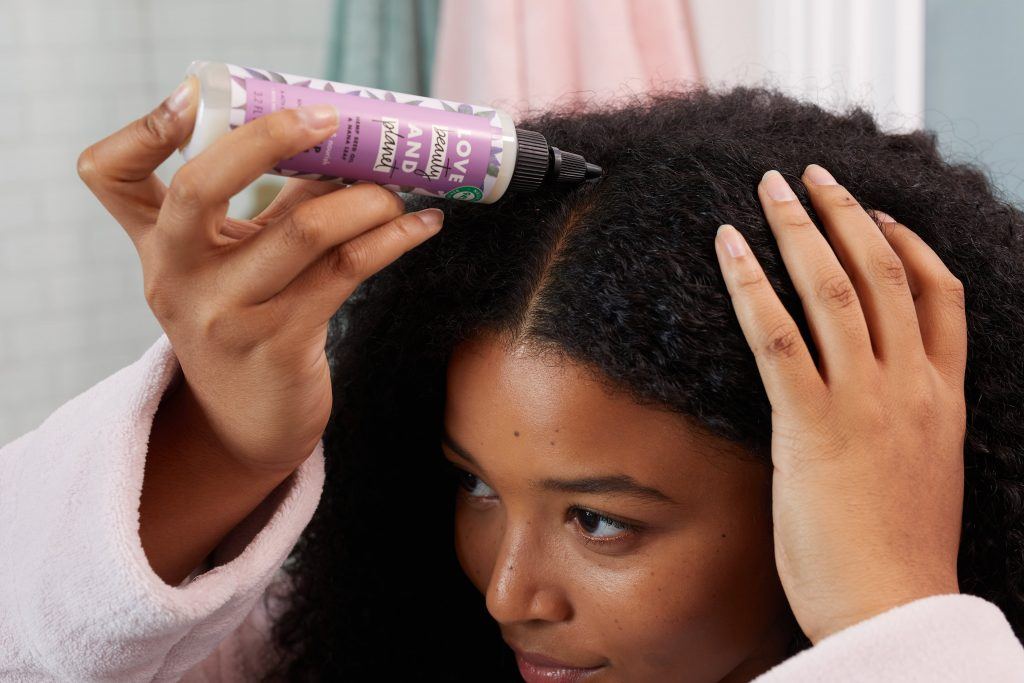 After exfoliating, cleansing and conditioning your hair and scalp, it's time to lock-in the moisture. We love using Love Beauty and Planet Soothe & Nourish Hemp Seed Oil & Nana Leaf Scalp Serum because it works on all hair types and doesn't make your scalp and hair feel greasy or weighed down after just washing.
Exfoliating your scalp is just as important as shampooing it! Whether you love using a DIY scalp scrub or you prefer to buy your scrub, there's an option out there that's perfect for your hair needs.
Prev Article
Next Article
All Things Hair on Instagram