Top 10 Wolf Cut Hairstyles Young Men are Obsessing Now
Let us introduce the hottest hairstyle of the season and of course, we're talking about the wolf cut men's haircut. This cut has been trending among young men for a while, and with reason because it's very cool. The wolf cut is a mix of the mullet and shag haircuts with bangs and layers. This trend has taken the year by storm and is set to skyrocket in popularity in 2024. It started with a female version, which consisted of a unique blend of cascading layers. The only difference between the male and female wolf cuts is the many short layers on the crown of the head since men tend to have shorter hair. Let's dive into the specific styles that young men are into.
1. Wolf Cut Men Hairstyle with Bangs and Highlights
Without a doubt, a wolf cut is a powerful way to express yourself, but adding highlights, that's a statement. What we love the most about this particular style is the combination of face-framing layers, bleached ends, and bangs. These three elements make an edgy wolf cut.
2. Classic Wolf Cut Men with Long Layers
The classic wolf cut sports a mullet with layers and bangs, which offers versatility in styling. With this length, you have the flexibility to wear it down, tie it up in a ponytail, or into a bun.
3. Curtain Bangs Wolfcut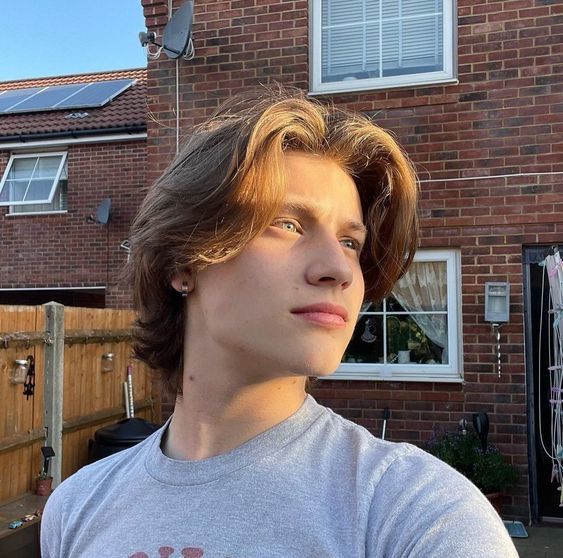 Introducing the wolf cut with an almost prince charming twist. This variation features curtain bangs and delicate wispy layers ideal for men with thick hair. This version of the wolf cut is almost romantic compared with the two edgier looks above.
4. Pulled-Back Wolf Cut Hair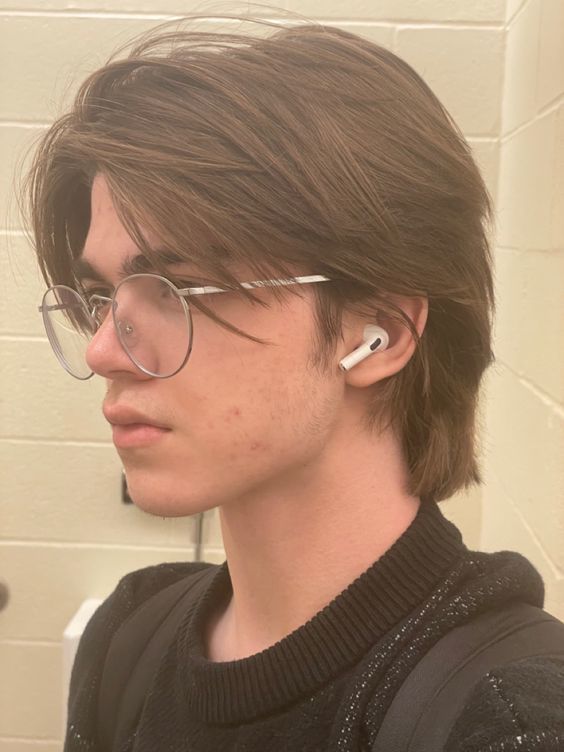 Add texture and dimension to your wolf cut layers with a wax or pomade. We recommend a product like Dove Men+Care Polishing Pomade. Apply a little bit of the wax to the ends to make this sharp finish. The sideburns are an added bonus if you want to add extra flair to the cut and grab all the attention.
5. Curly Wolf Cut
Looking for a wolf cut men hairstyle for curly hair? Look no further. This haircut looks equally great on straight or curly hair. We particularly like it on curly or wavy hair because it enhances the curls, giving them bounce and dimension. It also gives off a relaxed, and fun vibe.
6. Full Wolf Cut Men Haircut
This full or "flow" wolf cut, features many short layers on the crown of the head and face-framing almost curtain bangs. It's basically a combination of long layers on top and shorter layers at the bottom of the hair. We love the effortless chic vibe this cut gives to thin hair. We recommend styling it with a styling product such as AXE Texturizing Cream.
7. Dual Color Wolf Cut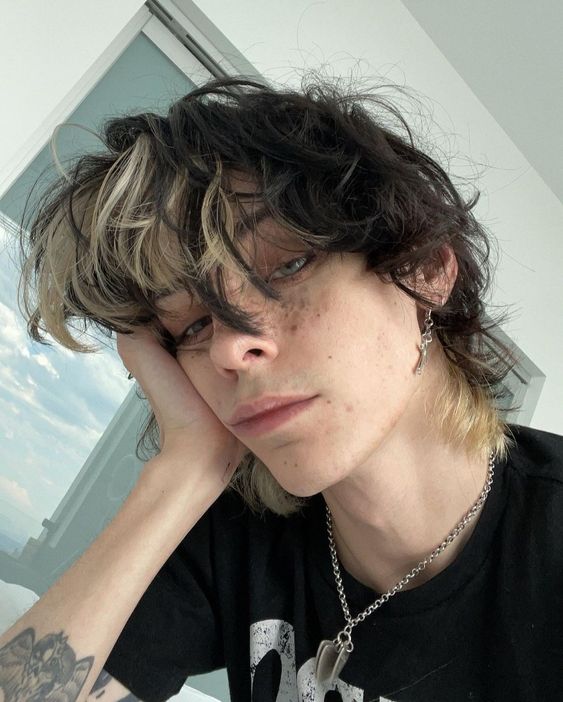 If you're more of a grunge guy, this bleached and dark wolf cut is just perfect. We especially love the bleached ends of the mullet part of the cut! The long, messy wispy bangs give lots of personality to this haircut. As you can see, the bleach is carefully placed to highlight certain focus points of this wolf cut.
8. Platinum Wolf Cut
If you're prepared to go to the point of no return with bleach, this breathtaking style is a top recommendation. This long mullet, layered wolf cut male, with wispy strands, is already a head turner, but the platinum shade takes it to a whole new level.
9. No Mullet Wolf Cut
The best thing about the wolf cut men hairstyle is that you can adapt it to your own taste by keeping all the elements of the cut or just retaining a few. This particular style kept the long layers but removed the mullet.
10. Anime Wolf Cut Male Style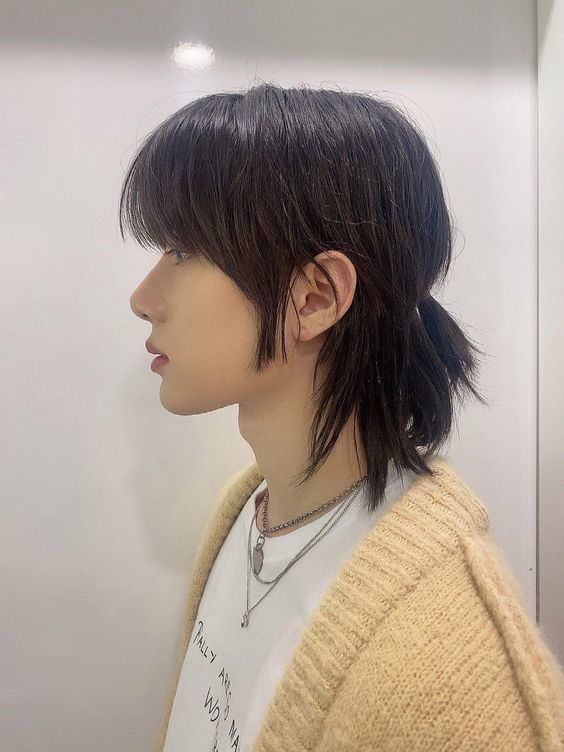 We end our article with this anime hair or fantasy hairstyle long wolf cut. We love that the hair is long enough to make a half ponytail. The long sideburns and the full bangs add this unique element to the cut.
Are you thinking about trying out this style? Be sure to share the results with us over @AllThingsHairUS!
Prev Article
Next Article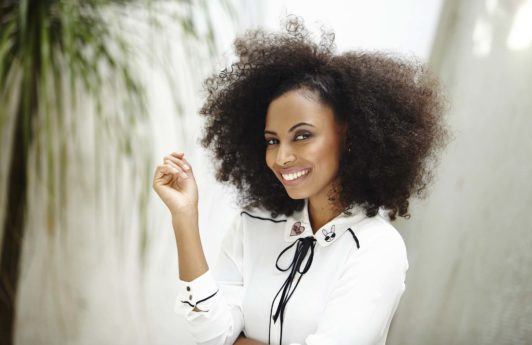 Article
Side Pinned Hairstyle on Natural Hair
The super chic, one-style-fits-all hairstyle for curly gals!
See article
All Things Hair on Instagram