10 Retro Men's Hairstyles That are Re-Trending in 2016
This year, it's been all about a new spin on old classics. And before you think that this has always been the case with mens hairstyles, think again—2016 is starting to acutely feel like a year where retro-vintage looks are at their peak.
This love of the #throwback gained ground a few years ago and it looks like we're now seeing the height of this trend renaissance. To illustrate, never has there been a time when iconic haircuts, such as the undercut and shag, were as popular as when they first arrived on the scene.
So this is for the dudes out there who can never get enough of a good thing—and by that we mean a hairstyle that stands the test of time! Check out our list of classic hairstyles that are trending again this 2016:
10 Old-School Mens Hairstyles That Are Trendy Again for 2016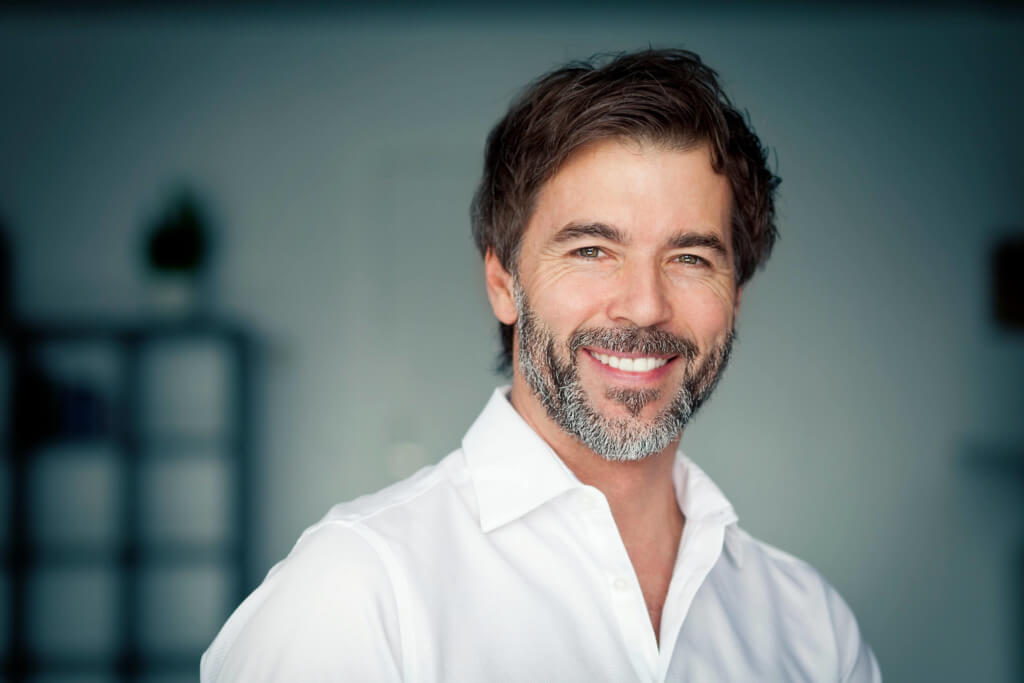 What: The Classic Crop
Old-School Era: 1980s
There's a reason those floppy-haired actors of this era have timeless sex appeal. This clean, cropped hairstyle is the epitome of a definitive gentleman's look if there ever was one. Characterized by an overall "square" aesthetic, the top is left just slightly longer, and the sides are either thinned with shears or razored for more texture. Style with some light-hold, shiny (but not greasy) pomade such as Dove Men+Care Defining Pomade or medium-hold gel raked evenly throughout the hair.
What: The Pomp
Old-School Era: 1950s
The slick pompadour may have gone with the chrome finish on every greaser's Cadillac in the '50s, but these days, it's all about a more modern, molten vibe (not to mention a lower bump). The new pomp is usually teamed with a fade at the sides, just as a nice contrast. Ask your barber to give you a nearly bald fade all around—check our guide to barbershop terms for the proper guards to use—but leave the top nice and long to create that cool, vintagey, Brooklyn look. A dime-sized swipe of classic shine pomade, such as Bed Head for Men by TIGI Slick Trick Firm Hold Pomade, can give you that gleam.
What: The Brooklyn Fade
Old-School Era: 2000s
Speaking of boroughs, the Brooklyn fade, or a curly temple fade, takes after its namesake and champions diversity—in texture, that is. Curly or wavy hair blends gracefully with straight, crisp edges that sharpen up at the corner temples. The overall vibe looks street-smart but playful, which is what probably earned it its reality show star fanbase in the 2000s. Easily styled with some malleable wax such as Dove Men+Care Sculpting Paste, especially on wavy to curly hair types.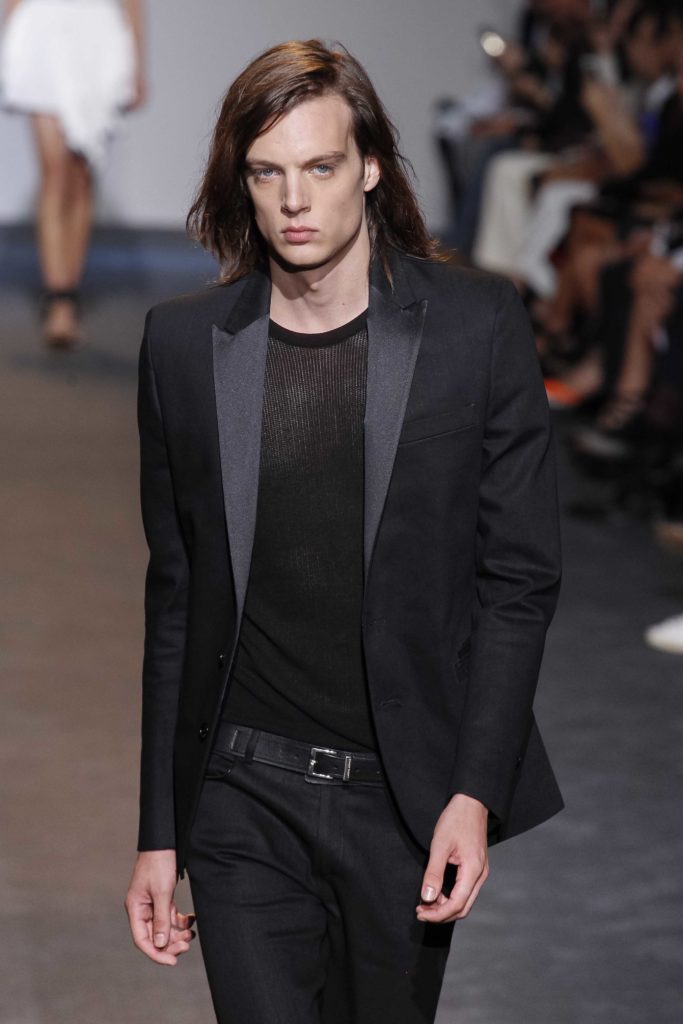 What: The Surfer Shag
Old-School Era: 1970s, 1990s
Big on cowabunga dudes and other lazy bad boys of the '70s, the hallmark of the look is mostly a medium-length, grown-out stringiness (kind of like a lob, for the ladies). If this hairstyle feels like an afterthought, then you are somewhat correct: It's this cut's relaxed shoulder-length layers that set it apart from other men's hairstyles. Highlight this matte texture with some salt spray (in case you're landlocked), or grunge it up with a bit of texturizing balm, like Nexxus Weightless Style Smooth & Full Blow Dry Balm, rubbed on the palms and then spread throughout the lengths.
What: The Mullet
Old-School Era: 1980s
The hairstyle formerly known as the most reviled in history has now earned proper fashion points, especially with guys with thinner faces gunning for a more punky look. However, a few subtle tweaks mark the difference between backwater and brilliant: first, fringe length, and second, the blending of the sides and back. The 1980s was littered with the arguably more dreadful buzzcuts-with-a-tail; more recent—and, gasp, flattering!—versions include longer bangs, and sideburns that balance out a cleaner back. And how does one style a mullet? With some light-hold styling cream dabbed onto the tops, and a healthy penchant for irony.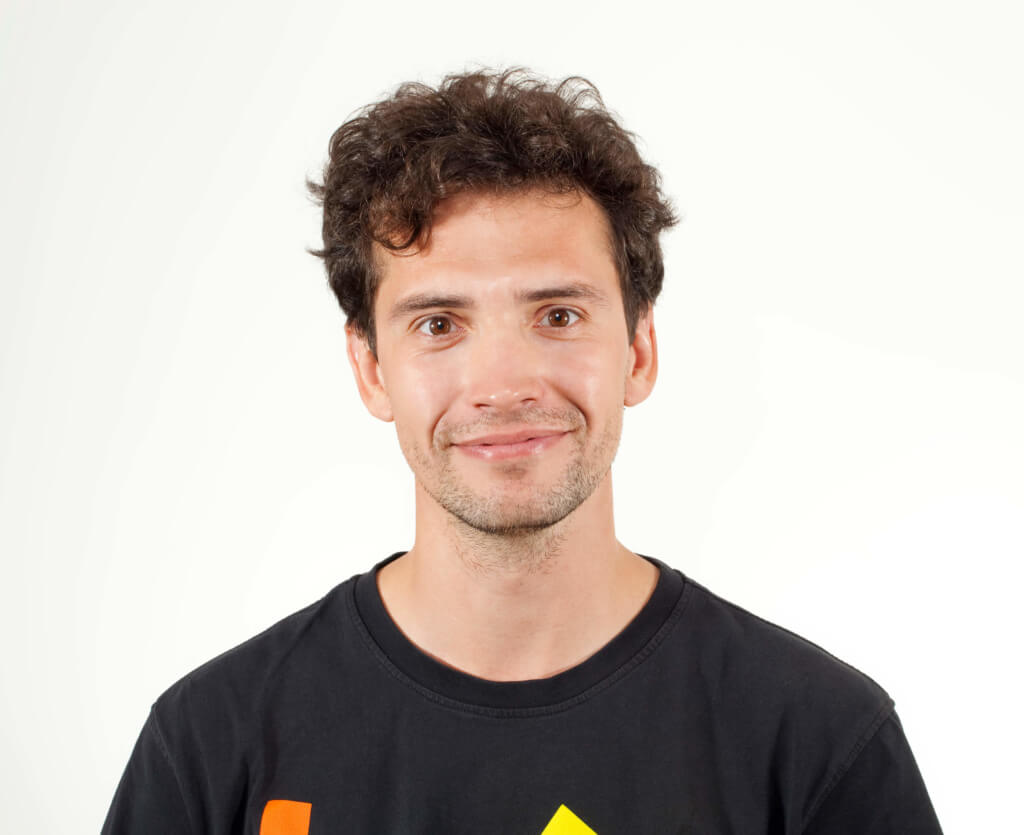 What: The Beatnik Mop Top
Old-School Era: 1960s
Fun, messy ringlets get more overall structure in this year's version. Mixed with shorter faded edges, think of your regular collegiate mop top, but edgier—more indie-band frontman than beatnik drummer. Men who favor short hairstyles but have wavy, curly, or frizzy hair can work this look with ease. Ask your barber to leave some length on top—which you can play with using some texturizing cream, like Axe Natural Look: Softening Cream—and sides that are neatly trimmed, even buzzed.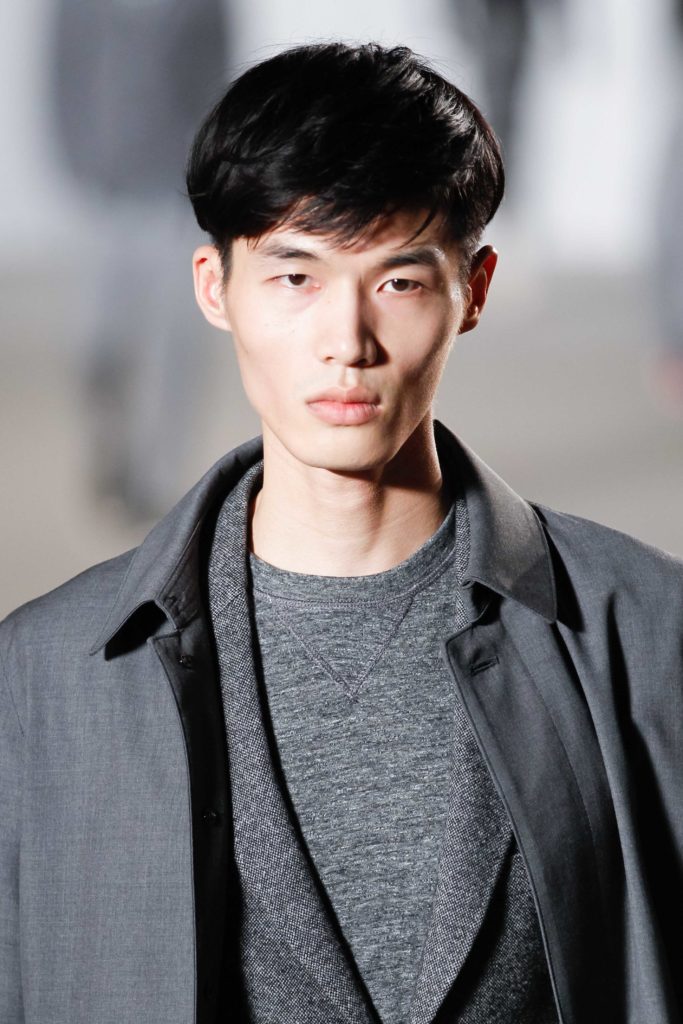 What: The Bowl Cut
Old-School Era: 1960s, 1970s
First and foremost, today's iteration is not your momma's hippie version. That severely one-length, rounded cut may have been well-intentioned back in the day, but the 2016 look is more versatile and restyle-able due to bangs that are razored at an angle and sides that have an obvious notch above the ear (and some slight undercut hints). Men with rounded or oval faces, as well as those with straight hair, will ease into this look with no problem, and using just a bit of shine gel for hold, like Bed Head for Men by TIGI Slick Trick.
What: The Slick Undercut
Old-School Era: 1940s, 1990s
The undercut has rarely met a face it cannot flatter, which is probably why it's stood the test of time. Originally a mark of poor craftsmanship (ye olden street thugs usually couldn't afford more skillful barbers, and hence ended up with a blocky cut), it's now evolved to a look that's either subversive or very, very sexy, depending on who you ask. Not much evolution is needed with a cut this archetypically masculine (if it ain't broken, right?), so play up its retro-fabulous details two ways: slicked back/combed over to one side with shine pomade, or texturized with mousse or a putty up top for awesome bedhead. Try: Axe Signature Smooth Look: Shine Pomade, Bed Head for Men by TIGI Pure Texture Molding Paste.
What: The 'Fro
Old-School Era: 1970s
Popular during the more liberal '60s and '70s, the afro has long been a symbol of freedom from straighteners, chemical relaxants, and other texture inhibitors. Several men with curly or textured hair these days have again gone back to this au naturel state, as well as maintained its cool feel with as little as a comb/afro pick and a few spritzes of leave-in conditioner. If you want a more compact version, ask for a shorter, less volumized afro, which tapers slightly at the neck and is lighter-wearing for hotter weather.
What: The Quiff
Old-School Era: 1980s, 1990s
The high and mighty quiff gets a more dapper downgrade for this summer. Not as product-heavy as its predecessor, this currently trending type of men's hairstyles is also more evenly shaped and spiked all throughout—sort of like bedhead, but with longer bangs. It's also most often paired with a fade on the sides, which makes the overall look more blended and universally appropriate. Style with a wet-look gel, like Dove Men+Care Control Gel, for a cool finish.
Which of these retro mens hairstyles are you looking to bring back?
Prev Article
Next Article
Gallery
7 Hip Hairstyles for Long Haired Men for Summer
Summertime, and the hairstyling is easy.
See article
All Things Hair on Instagram