7 Quick Updo Ideas for That WFH Life
All these updos take five minutes, tops. 
Running late for work is never fun, even if it's virtual. Now that you're getting used to social distancing and getting into a regular routine, you're probably now trying to look halfway decent for work video calls. These quick updo ideas are perfect for those rushed mornings! Who doesn't look cute in an updo? Not only do they get your hair out of your face, but they can help to hide day (or two) old oily roots. Our favorite quick updo ideas can be done in just a few minutes, usually with just a hair tie or a couple of bobby pins.
Read on to check out some of our favorite quick updo ideas for work:
Quick Updo Ideas For When You're Getting Ready in a Rush
1. Messy Bun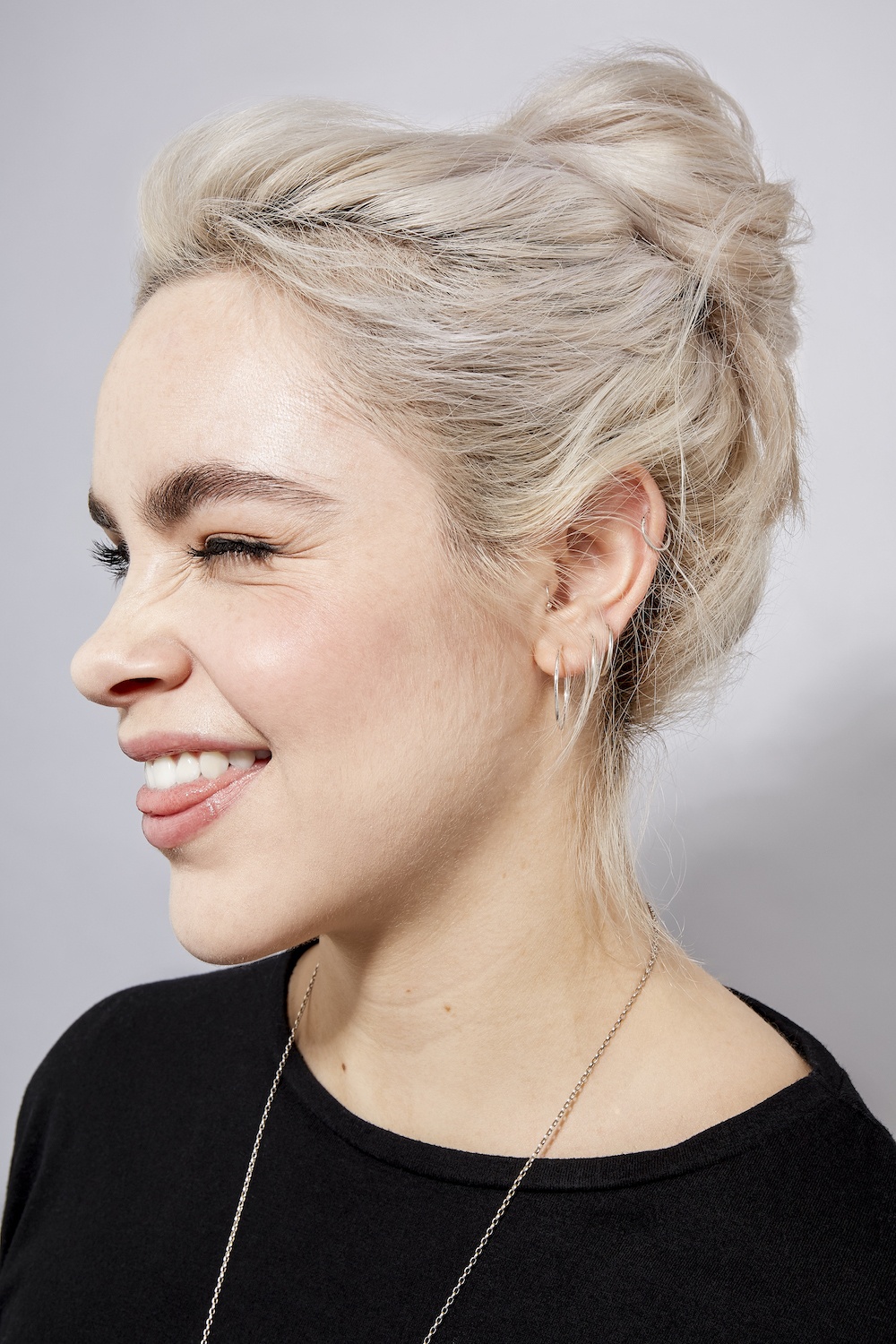 This messy bun hairstyle is one of our favorites that you can throw together when you're literally while answering your work video call. All you need is a single hair tie! Pull your hair back to the nape of your neck, and fish out a few face-framing pieces. This helps elevate the style of your quickie updo. Then, with the rest of your hair at the nape of your neck, twist it into a messy bun. You can pull out little pieces of hair from the bun to get that messy chic look.
2. Elegant French Twist
For a much more formal, but just as quick updo, try a French twist. This style is great on all hair textures, by the way. You don't need to spend an hour straightening your hair to do it! All you need are a few bobby pins and TRESemmé TRES Two Freeze Hold Hairspray to set your style when you're done. Once you've gathered your bobby pins, follow our tutorial to creating a French twist. It's super easy, trust us!
3. Braided Bun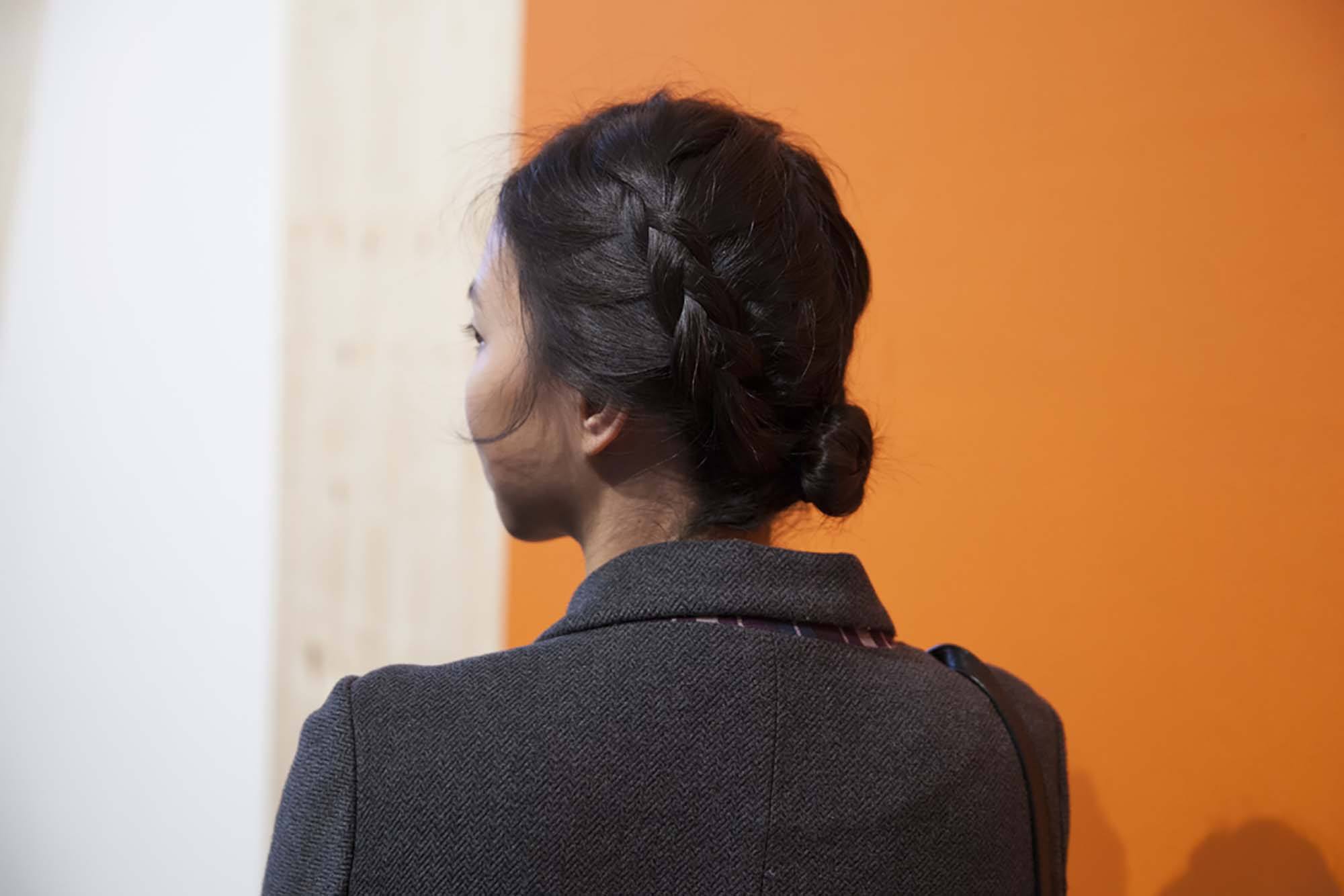 For those days when you just can't with your hair, braid it back! Wearing your hair in a braid keeps all those little hairs held in so you don't have to deal with them getting in your face. It's basically the best. To create a braided quick updo, start out by creating a french braid (or two). Braid down to the nape of your neck and wrap the rest of your hair into a bun. Up the chic factor by wearing it nice and shiny! We like to mist our braids with a little bit of Bed Head by TIGI Get Twisted Anti-Frizz Finishing Spray.
4. Mini Clipped Updo
This updo is for our shorty gals! If you've got a lob or a bob, it can be a little harder to get your hair into an updo in a hurry. To solve the problem just gather your hair wherever it will all stick together. Then, taking a big hair clip, secure all your hair! It's that easy and you can undo and redo it whenever you like.
5. Mini Ponytail Braid
This ponytail braid is a little more complicated, we'll admit. But it's great for going from your work at home calls to your workout! Just start off by refreshing your oily roots with Suave Professionals Keratin Infusion Color Care Dry Shampoo. Then grab a few of those mini hair elastics and follow our tutorial for creating this twisted braid updo.
6. Twist Side Pony
We love putting twists into our quick updo ideas because it makes the look so much more elegant! And, adding a twist in is so easy. Get this style in a flash by creating a deep side part. Then, take the larger side of the part and twist to the side, continuing till your side pony is completely twisted. It's the kind of fast style that will make it look like you had all the time to primp.
7. Slicked Down Bun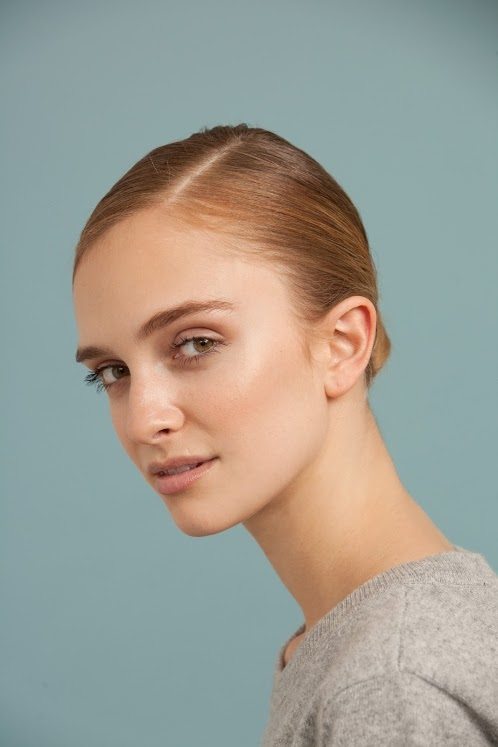 Get through a particularly oily hair day by slicking it all back. Oh yeah, you can totally do that! Grab your favorite boar bristle brush and use it to help you create a slicked-down look. Brush your hair back and to the side until you've gathered all of your hair at your neck. Then just wind the lengths into a bun. You'll look all kinds of sophisticated with your (dirty) hair. Shhh, no one has to know!
Prev Article
Next Article
Article
5 Low-Key Hair Ideas for Naturally Wavy Hair
Ultimate guide for getting cool-girl waves this season.
See article
All Things Hair on Instagram