20 Super-Flattering Short Hairstyles for Long Faces
Styles that balance out narrow features are your BFF.
Some consider this facial structure the hardest to work with, but looking for short hairstyles for long faces is a challenge we won't shy away from. Long faces have a reputation of being one of the most interesting facial shapes to work around, given their dimensions. Also referred to as oblong face shape, long faces are characterized as having high foreheads, wide cheekbones (but a narrow facial width) and strong, sometimes squarish jaws.
We consider these dimensions truly unique and distinctive in their own right. A lot of our celebrity #wcws were born with this facial shape, and have been nailing style after style, so really, the possibilities are endless!
In the past, longer faces have erred on the side of caution and may have succumbed to simple haircuts that don't do much for their features. Thankfully, there are so many cool short cut ideas that can fuse wonderfully with your sense of style that includes everything from layers to angles to volumizing hacks that definitely do bring out the best in longer, sharper facial features.
Get ready to take some inspiration from some of our favorite short hairstyles for long faces. Read on:
The Best Short Hairstyles for Long Faces
Looking for a short hairstyle to flatter your long face shape? Check out these 20 looks to get major hair inspo.
1. Rounded Shag
A short shaggy crop with long bangs and some layering near the chin has an overall softening effect. Vertical flips on the sides can add some width to a narrow face, while the layers at the jawline feminize any angles you may have in that area. Use mousse, like Suave Extra Hold Shaping Mousse before blowdrying to boost fine, limp hair.
2. Angled Bob
Another chic short hairstyles for long faces is the short bob that has layers around the hairline that angle downwards rounds out your strong jaw while tapering some length off of your cheekbones. Some smart stylists pair this with long, side-swept bangs for an even softer effect. Don't go for too much graduation at the back though, as this can make you look top-heavy.
3. Fringed Pixie
Whoever said that long faces should shy away from pixie cuts definitely hadn't met the right stylist. Cropped cuts, especially when rendered with piecey Tinkerbell-like bangs, minimize a high forehead while keeping the overall look breezy and fun. Be careful to not ask for too much layering on the crown, as this can create an illusion of more weight up top.
A revitalizing dry shampoo, such as Dove Care Between Washes Clarifying Dry Shampoo keeps the look tousled, airy, and bouncy.
4. Sleek Bob
It's a total misconception that there aren't any cool short hairstyles for long faces, especially with options like this sleek bob. Not only do you get the short hair you're going for, but you can also get a smooth look that defines your long face.
5. Teeny Afro
The teeny weeny afro is still a hit and we are sure to be seeing more of it in the coming years. We love how this short crop isn't too heavy as it focuses on a tight cut around your face. This draws the focus to your eyes and neck while also adding depth to your long face.
6. Blunt-Fringed Bob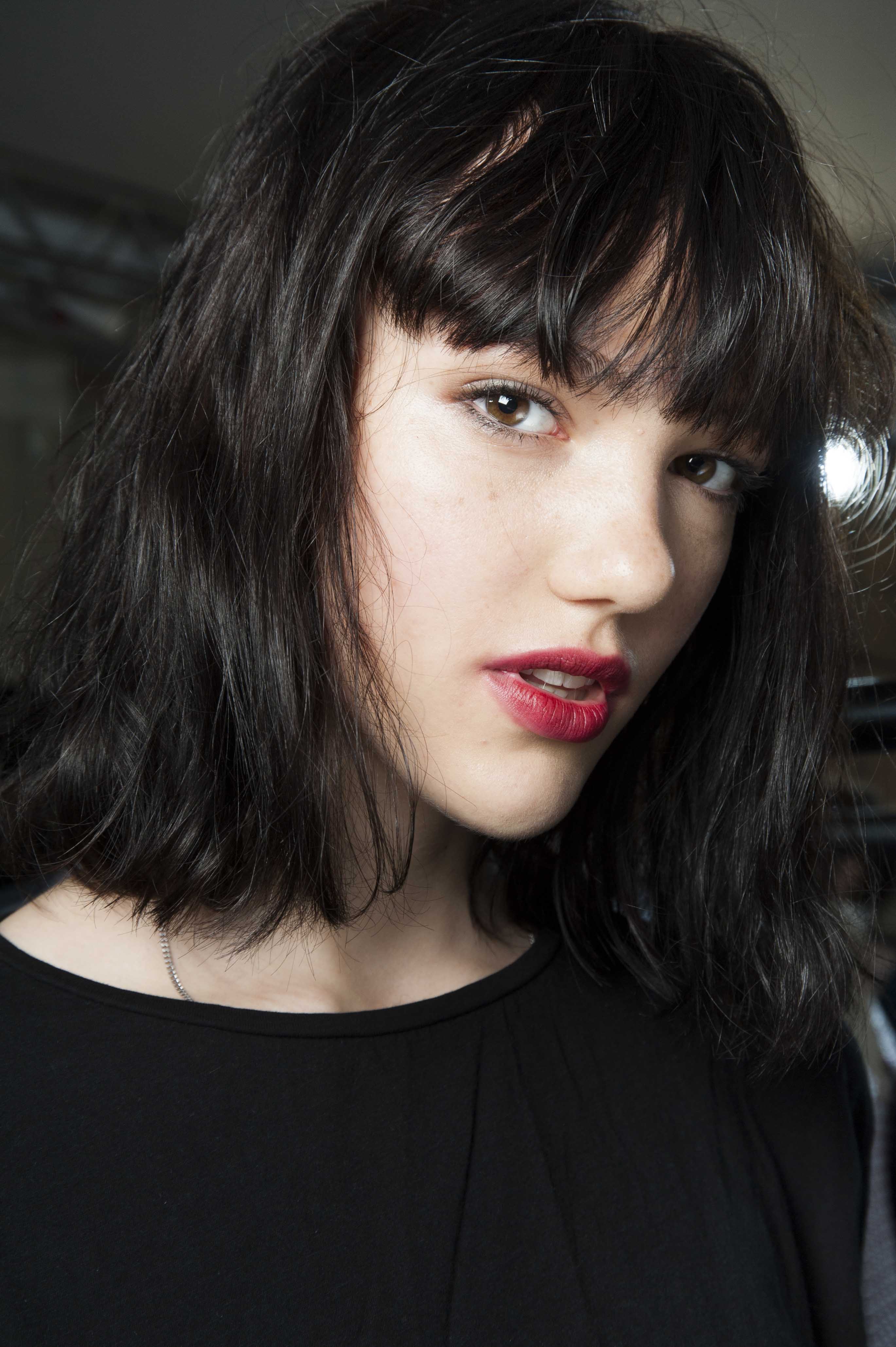 Another way to upgrade your regular bob is to ask for the Cleopatra fringe. This breaks up your features, effectively shortening them and making your face look more symmetrical. As for your bob haircut, keep it neat, with long layers around the chin.
We love how texture makes the look infinitely cuter and more modern though—emulate by tousling in some texturizing spray, such as TRESemmé 5-in-1 One Step Texture Mist.
7. Wispy Ombré
Another sure-fire hit, a wispy ombré bob tricks the eye downwards and has a widening effect where your color starts to lighten. When it comes to short hairstyles for long faces, an ombré with loose, rich-girl bends are a contemporary way to break up any seams in your color, and the overall look is fresh, up-to-date and effortless-looking.
Keep your hue fresh and bright with Nexxus Color Assure Shampoo and Conditioner. We love how this set helps keeps your color vibrant for up to
8. Rounded Bangs
Those with sharper long faces can look to a full, rounded fringe to effectively make their features look more delicate. To get these particular kinds of short hairstyles for long faces, ask your stylist for bangs that are slightly longer at the temples to create a more oval shape, and leave your length down to your chin or collarbones.
9. Smooth Bowl Cut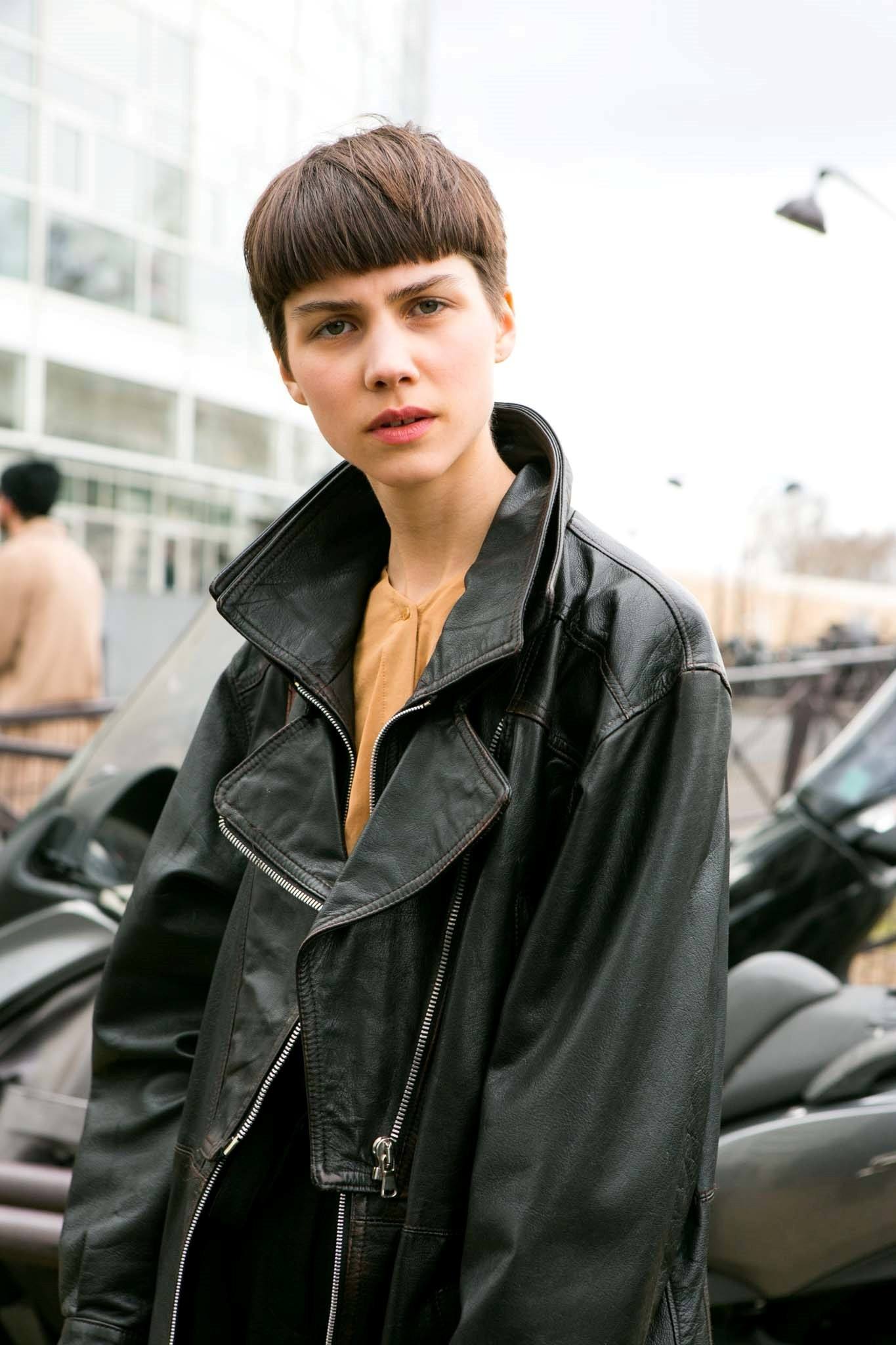 Like a pixie cut, but with long, peek-a-boo bangs brushed to one side, this refined boy-cut has a mod, gamine effect that highlights your best features: a strong eye-and-cheekbone area. Bring these to the fore by asking for barely any layering at the crown, and have the sides long enough to tuck behind your ears for a feminine touch.
A low-key hair wax, like Bed Head by TIGI Wax Stick, is enough to provide shine and definition to your layers.
10. Blunt Bangs and Pixie Cut
One of the easiest ways to 'break up' the length in a long face is to add some awesome bangs. We adore blunt bangs and the pixie combo: It's retro (hello, the 1980s), stylish and super cute!
11. Voluminous Bob
One easy trick for making short hairstyles for long faces more flattering is to amp up the volume. Adding a size boost all around keeps your long face from looking longer.
Use TRESemmé Volumizing Hair Thickening Spray to help get your hair to new heights.
12. Buzz Cut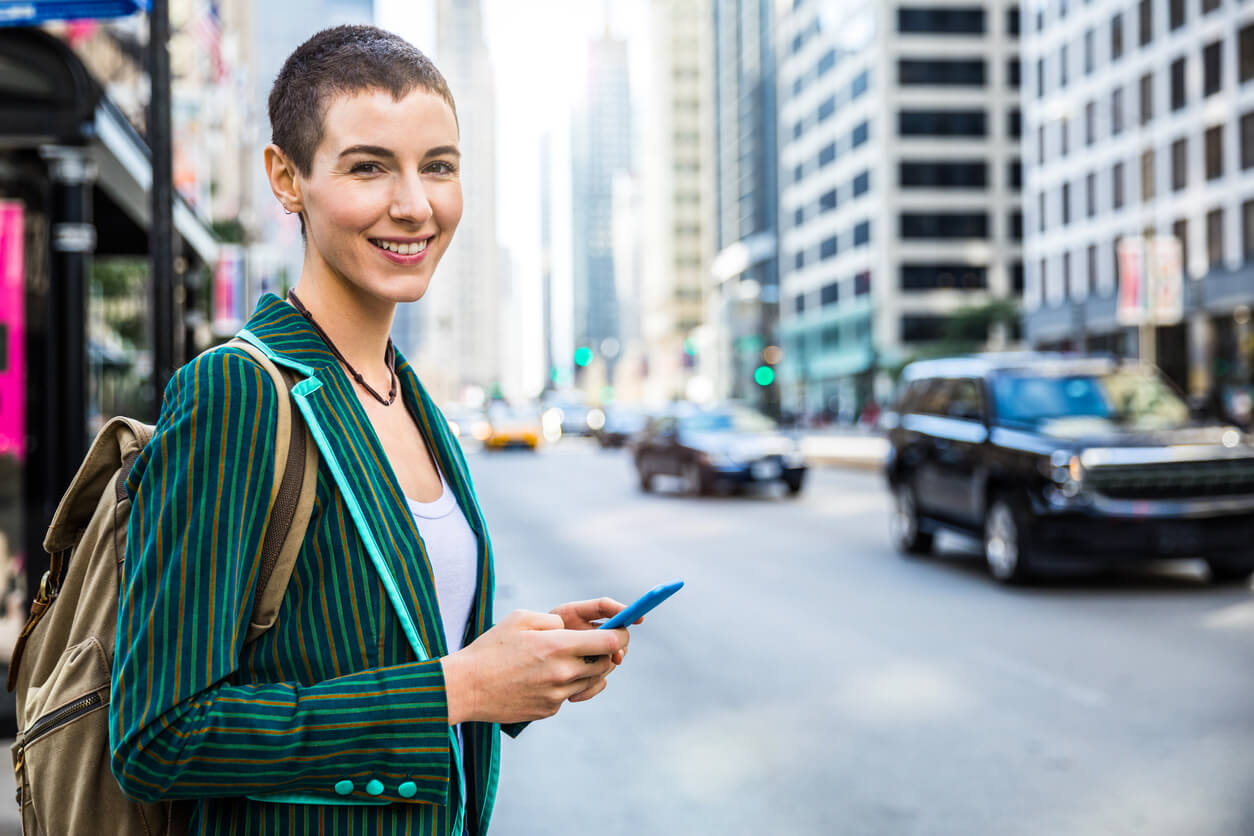 For the ultimate in short chops, go for a buzz cut. As the supreme minimalist hairstyle, this is one crop you want to make sure that you are ready for. Get inspiration from online hair galleries, ask people who've gotten buzzed tons of questions and go to a salon for a consultation. You can also go for a semi-buzzed chop or a side buzz.
13. Messy Pixie
Going for a little mop-top action? Try this ruffled short pixie cut style. Don't be afraid to play around wi
14. Blunt Bob
If the classy bob is far too simple for your liking, try this edgy spin. This cheek length blunt haircut creates balance on a long face frame.
15. Curly Bob
Looking for short haircuts for long faces that add a bit of dimension? Look no further than this textured short bob cut. If you don't have naturally curly or wavy hair, use your curling iron to create mini waves.
16. Mohawk Pixie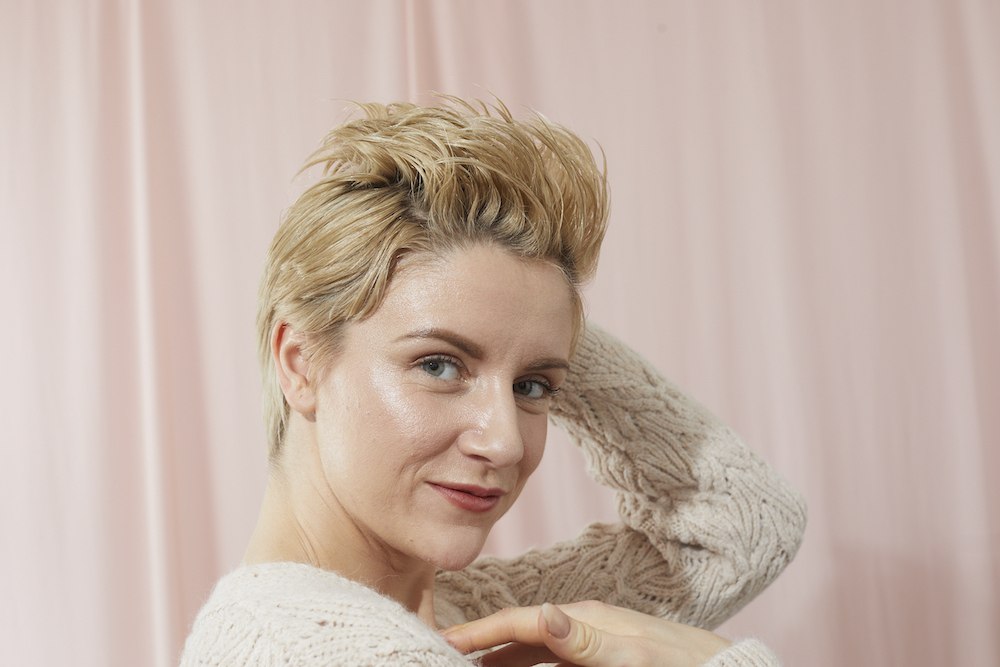 Embrace your long face with a style that continues the elongation. A pixie mohawk provides texture, volume, and extra length. This cut is sure to create a slimming effect on your face and it's a fun change of pace.
17. Side Shave
Create the illusion of more volume in your short hairstyle by going for a side shave. This cut will further define your face shape and put all of the body and weight of your hair on top.
18. Mullet Shag
The mullet shag has taken this year by storm, thanks to the rise of E-girl hairstyles. We love how this cut places emphasis on the crown of your head and then the ends of your length. It's a great cut to make your cheek look a little fuller due to the thinner midsection of the cut.
19. Loose Bend Bob
Whether you choose to achieve this through air drying or ever-so-gently running a wand through your strands, a slight bend is always trendy. This styling creates tons of movement. 10/10 would recommend.
20. Voluminous Curls
If you want to add some fullness to your look then you need to create some voluminous curls. Going all out with your curls is a great way to give a long and slender face more drama and presence.
Enhance your curls with some Suave Luscious Curls Curl Defining Cream.
There are so many flattering short hairstyles for long faces to try. The initial decision to go for the chop may be intimidating, but we promise it'll be worth it.
Prev Article
Next Article
Gallery
Get Colorful This Summer With These 7 Hair Color Ideas
Rad hair colors to try this summer.
See article
All Things Hair on Instagram