7 Short Hairstyle Ideas to Try in Your 20s
It's time to make the cut!
We've said this before, and we'll say it again: Your 20s are your prime years to have fun, to try new things and are also a time when you should start honing in on your signature look. If lately you've been in the mood to try something different, like, say get a haircut, we've got your back! They say the girl that cuts her hair is about to change her life, so let us help you change your life and your look with these inspirational short hairstyle ideas you should consider trying in your 20s:
Inspirational Short Hairstyle Ideas for 20-Somethings
Short Hairstyle Idea #1: Feathered Layers
Draw inspiration from the feathered looks of the '70s and put a modern spin on it. Short haircuts with feathered layers give your hair lots of movement. This look is ideal for 20-somethings with thinner hair types who are after a cut that gives the illusion of fuller hair. Just remember to tame things down with a serum, like Nexxus Humectress Encapsulate Serum, to keep the frizzies at bay.
Short Hairstyle Idea #2: Versatile Haircuts
Apparently we millennials have a hard time making up their mind, or just get bored very easily. If this sounds like you, settle on a haircut that allows you to be flexible with your styling options. Who says you have to stick with just one look?
Short Hairstyle Idea #3: Free-Flowing Side Lob
You know that point in your twenties when you're looking for a cut that makes you look your age? We've been there. If you're looking for a more grown-up look, opt for this free-flowing side lob. A bit of texturizing wax rubbed through, like Bed Head by TIGI Manipulator Matte, helps give a bit of tousle.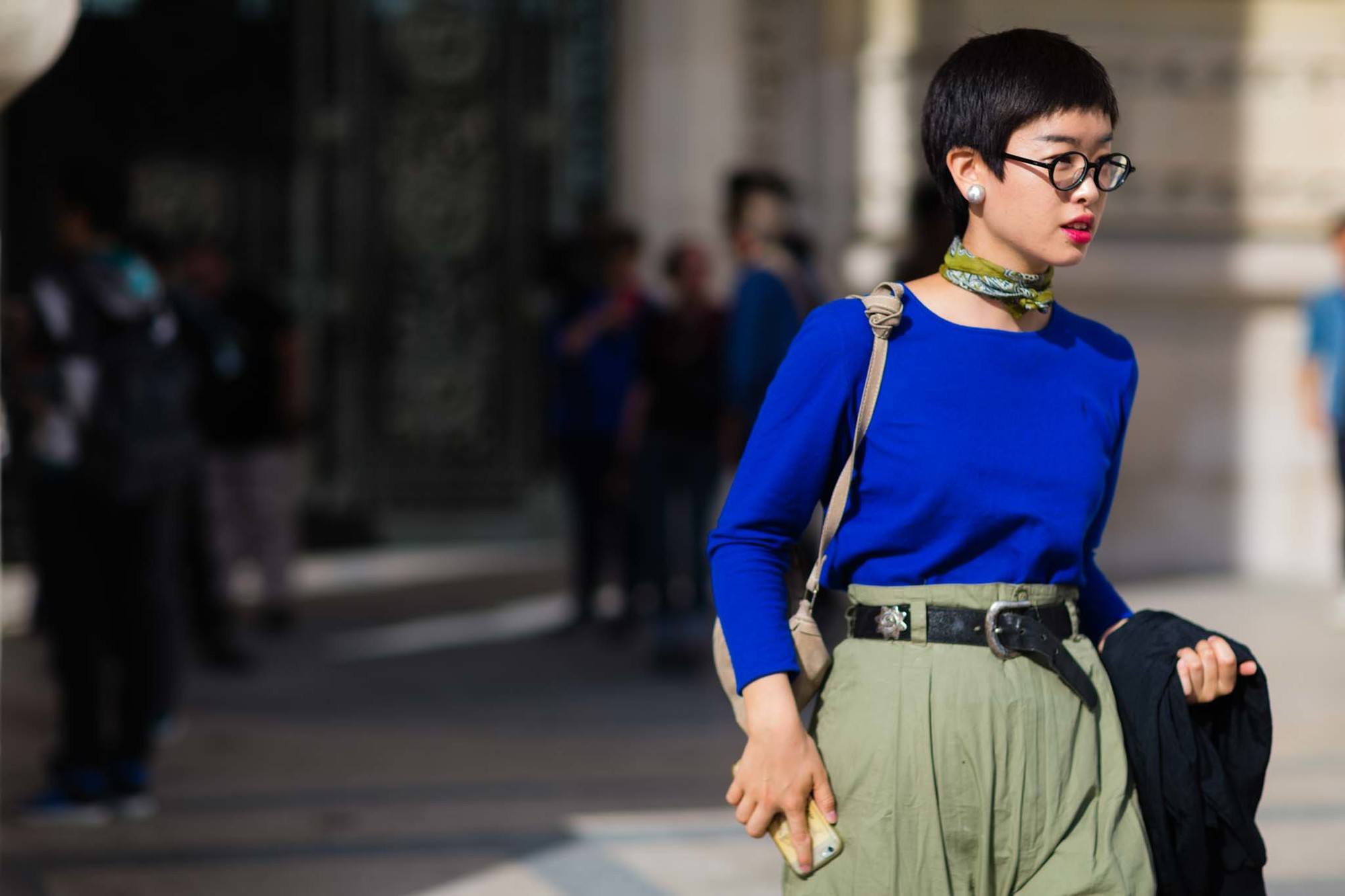 Short Hairstyle Idea #4: Rounded Pixie Haircut
If you're a gal in her twenties that believes she was a famous Hollywood celebrity from the '50s in a past life, this rounded pixie haircut may be worth a try. The pixie haircut continues to be a popular haircut till this very day, but we're all about giving the look your own personal touch (maybe a piecey micro fringe?).
Short Hairstyle Idea #5: The Fashion Girl Bob
If you frequent fashion blogs and Instagram images of the street style set for your fashion and beauty inspiration, why not consider a short hairstyle idea that continues to reign supreme amongst your favorite street style stars, like this one. Try your hand at this fashion-forward bob haircut. Ed's note: Try this trend out on lived-in or second-day hair to create a more stylish iteration of the cut, and don't forget your handy-dandy salt spray, like Suave Professionals Sea Mineral Infusion Texturizing Sea Salt Spray, for that extra oomph of texture… even in the winter.
Short Hairstyle Idea #6: Teeny-Weeny 'Fro
No matter your curl type, if going back to your natural hair texture is a decision you plan to make in your 20s, by all means, go for it. Say goodbye to your hair straightening days and rock a curly baby 'fro with confidence!
Short Hairstyle Idea #7: Laid-Back Bob
If a casual bob haircut is more your style, go for this relaxed look. The beauty of this iteration of the bob haircut is that you can wear it tousled, curly, wavy or straight.
Which of these short hairstyle ideas will you settle on? Share your look with us on Twitter or Instagram! If you're looking for even more short haircut inspiration check out these hot straight hairstyles for shorter hair lengths.
Prev Article
Next Article
Gallery
13 Best Short Hairstyles to Step Up Your Style
Discover more short haircuts to inspire your new look.
See article
All Things Hair on Instagram