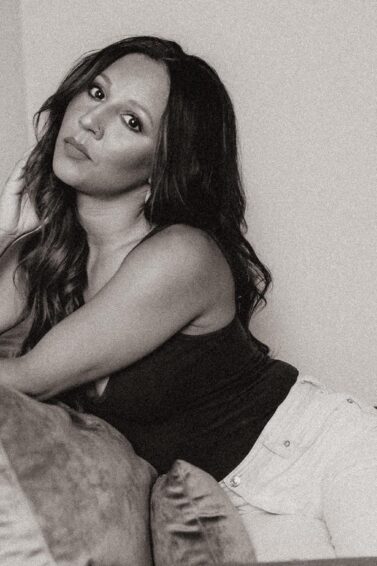 Mental Health Awareness Month: Struggling with Infertility as a Maternity Photographer
Finding hope in unexpected places.
Jen Hunt, also known as Jen Pierce Photography, is a Georgia-based maternity photographer struggling with infertility. Despite what one might assume about the difficulties of working with soon-to-be and new mothers while struggling to conceive, Jen finds encouragement and hope in her work. In honor of Mental Health Awareness Month, we sat down with Jen to learn more about her infertility journey and the advice she would give to someone just starting to figure out an unexpected path to motherhood.
Infertility and Mental Health
After a year of trying to conceive naturally, Jen and her husband began to seek out fertility treatments. When it comes to mental health challenges related to infertility, Jen says that she has become hyper-fixated on taking pregnancy tests each month. In addition to the severe anxiety, she has been experiencing for the last year or so, Jen says that failed fertility treatments no doubt add a lot of emotion.
Balancing Optimism and Realism
Overall, she says she is "undeniably optimistic" and a realist at the same time.
"This journey has been hopeful but humbling," Jen says. "Mentally, I have been great until our most recent failed IUI cycle. Typically, I am always positive and ready to push forward, but I was emotionally at my wit's end this last time. Between the field of work I'm in…and nearly 30 pregnancy announcements within 2 weeks…when I received the call that my test was negative, I was inconsolable."
Jen says that her emotions ranged from angry to sad, confused, frustrated, distraught, and broken. The only thing that felt was to sleep, Jen says, because if she wasn't sleeping, she was crying.
One saying that truly hurt me would be when others would say "It's all in God's timing."


Jen Hunt
"One saying that truly hurt me would be when others would say "It's all in God's timing," Jen shares. "I know deep down they meant well, but for someone already questioning why their body won't do what it is "naturally" supposed to do, it makes you feel like you're not "good enough" to have a baby yet."
Infertility Support
Jen says that she believes the healthcare system can do a better job of making sure that infertility procedures are covered by insurance. Money has been one of their main stresses; she shares and says that they were lucky to have her parents pay for their current cycle. After draining their funds with back-to-back cycles over the last year and a half, that was a welcome respite.
"Before starting this journey, I wish there would have been someone who was as open as I am to help me understand the process," Jen says. "My doctors and nurses are excellent at explaining the tests and procedures, but emotionally, I wish I knew how this was such a rollercoaster of highs and lows."
She envisions an online support group and forum where women struggling with infertility can seek support from others who really understand the journey.
Advice for Others Struggling
Jen says that she would encourage trying to remain optimistic and hopeful for someone just beginning this journey. "It may sound weird," she shares, "but being able to go to the doctor three days a week and be told exactly what your body is doing is so cool.
"Also, do not be afraid to ask questions. This journey comes with a lot of new terms, acronyms, tests, ultrasounds, and blood draws – Google, talk to your doctor and find an infertility buddy who has been through the process and was successful."
Mental Health Maintenance
Jen has been diving deeper into her work as a maternity photographer to take her mind off of treatment. She has also limited her testing to just one pregnancy test per day, which helps her stay away from obsessively searching for those two pink lines.
Another main outlet has been sharing her story in its entirety on her business Instagram account @JenPiercePhotography.
"Being a birth photographer, my community is mainly mamas who have had a baby or traveled down my same path," Jen says. "Their words of encouragement and shared experiences really helped me through every day, and I'm not sure they know that."
Jen says she loves to share her story because it helps fight the perception of perfection that is so prevalent on Instagram. She also says that sharing her story has created a support system for her and other women, some of whom she has never even met.
All Things Hair would like to thank Jen for so vulnerably sharing her story. You can see more of Jen's work @JenPiercePhotography and follow along with her story there. 
Prev Article
Next Article
Article
Layered Bowl Cut: How to Wear This Pixie-Adjacent Trend
Move over, bob: This cut is back in town!
See article
All Things Hair on Instagram