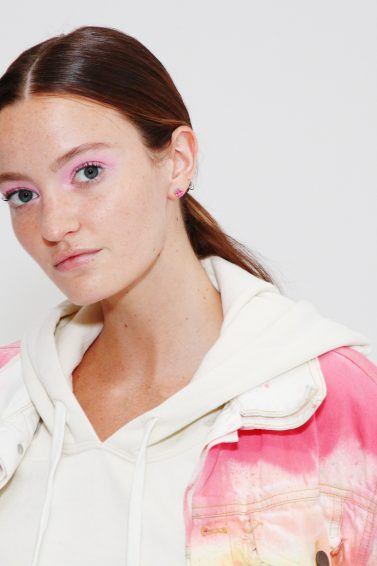 Runway to Real Life: We're Dying to Recreate These Hairstyles from NYFW
These totally wearable styles are bound to inspire you.
The glitter and glamour of New York Fashion Week never gets old. On the contrary: The magic of backstage chaos and the hurried preparations for the long-awaited shows is consistently invigorating. That being said, how's a girl to take all that over-the-top styling inspiration and make it her own? That's where we come in. Here is a mini collection of all of the hairstyles from NYFW we're dying to recreate. This particular set of styles were created for Alice + Olivia Spring 2020 by lead stylist Justine Marjan. When asked how to make the look more wearable for the everyday girl, Marjan encouraged that these styles are ready-to-wear.
"I think it's all very wearable," Marjan says. "It's very loose and nothing is too stiff so it's definitely something every girl can wear. I can't wait to see girls recreating the looks!"
We Can't Wait to Recreate These Hairstyles from NYFW
1. Lavender Hues and Scattered Braids
Make the most of your air-dried texture or use a flat iron to create a textured base for this look. It's without a doubt one of our favorite hairstyles from NYFW. Then create a half-up style by creating a few braids on each side of your head and pulling the braids back into a knot. Add a few more braids throughout your hair and use a comb to tease the ends to secure them in place. Finish off with a mist of TRESemmé Compressed Micro Mist Hairspray Extend Hold Level 4 to lock the look in place. Then place small buds of lavender throughout your hair for a whimsical, festival-worthy touch (great for wedding season too—something blue!)
2. The Perfect Juxtaposition: '90s Edgy and Sweet
Prep your hair with TRESemmé Keratin Smooth Shine Serum to ensure a sleek base for your style. Protect your strands with TRESemmé Keratin Smooth Heat Protect Spray and then straighten with a flat iron. The secret to creating a truly sleek and professional-looking ponytail is adding hair to the style in two parts. First, create a low ponytail with the back section of your hair and then add the front section and secure with a second hair tie. Finish with a mist of hairspray to hold the look in place!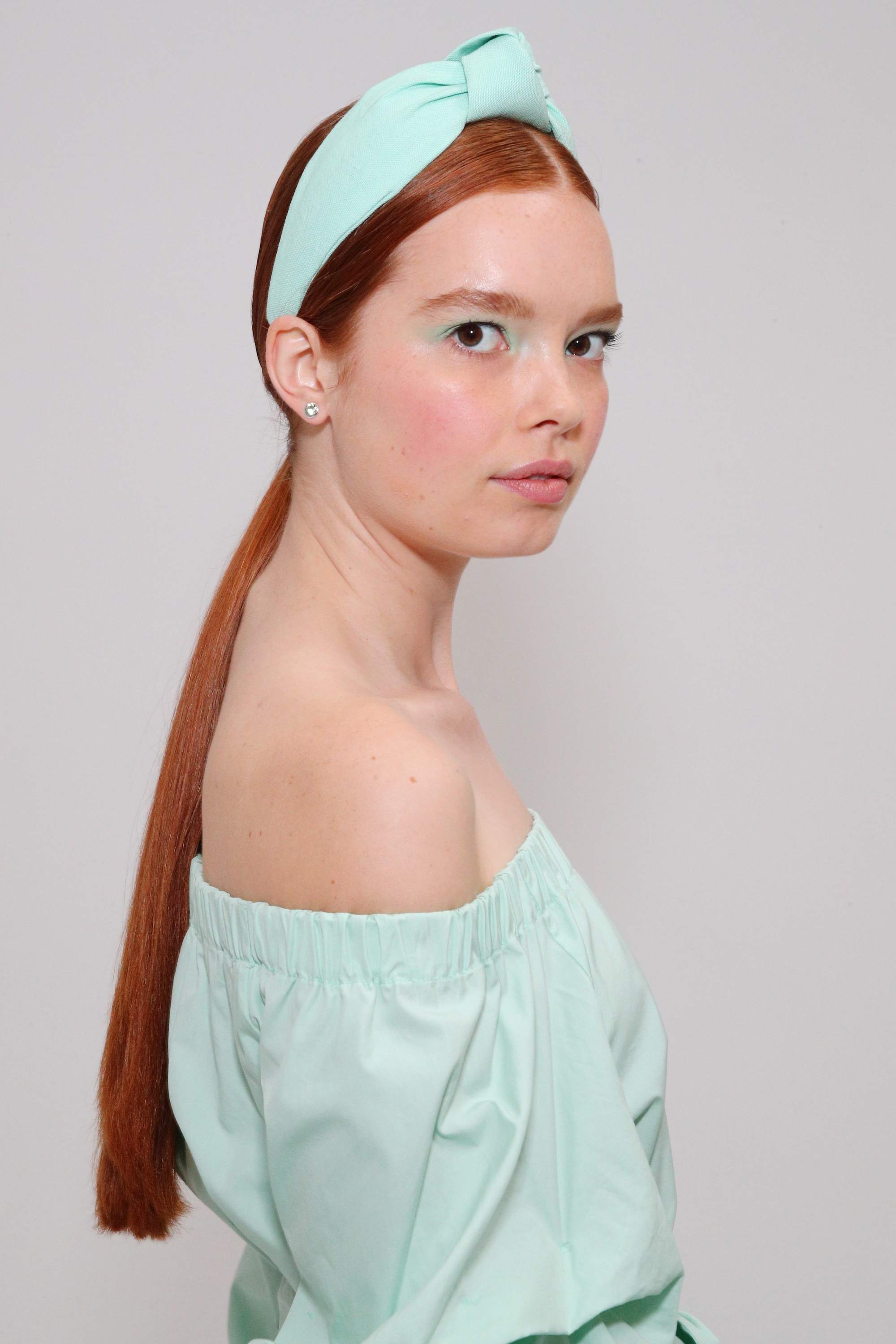 Looking to add a trendy spin to your favorite hairstyles from NFYW? Feel free to get in on one of the season's hottest trends and add a headband to your sleek style! This makes for the perfect aforementioned juxtaposition of sleek and sweet.
3. Bedazzled Braids Reimagined
These bedazzled braids put a new spin on your favorite bedazzled accessories from years past. Reverse French braids get an upgrade with a sprinkling of gems and pearls in this NYFW hairstyle. The result is a soft and ethereal style that glitters like nobody's business. Marjan recommends starting off by prepping hair with TRESemmé Between Washes Style Refresh All-in-1 Styling Spray. Reverse French braid each side of your hair and then softly pull the braids apart with your fingers. Stick self-adhesive pearls and gems tastefully throughout the braids.
There you have it! This finished style is runway-ready yet undeniably wearable for the everyday girl, a.k.a. It's one of our favorite hairstyles from NYFW!
Prev Article
Next Article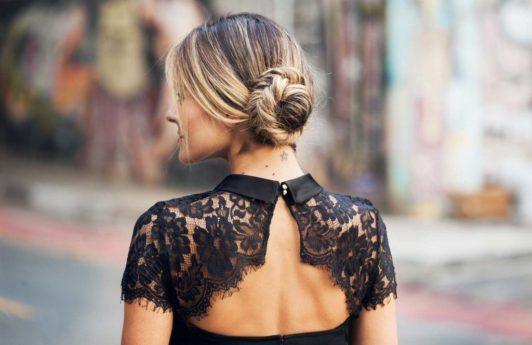 Gallery
Hot Right Now: 6 Trendy Hairstyles and How to Create Them
New styles for you to try.
See article
All Things Hair on Instagram