Try These 14 Easy Hairstyles for Short Natural Hair
Check out some of these super short, super cute ringlet styles that you can rock on natural hair.
Hairstyles for short natural hair can include anything from the afro to embracing your natural curls to showing off bangs and a bob. Whether you're seeing a completely new cut in your future or need new easy styles for short natural hair, we've rounded up inspiration for you before you make the big chop. It never hurts to come prepared with a few inspiration pictures for your appointment.
14 Hairstyles for Short Natural Hair
Keep scrolling to check out short natural hair looks for Black women and learn some new hairstyles along the way.
1. Mini Blonde 'Fro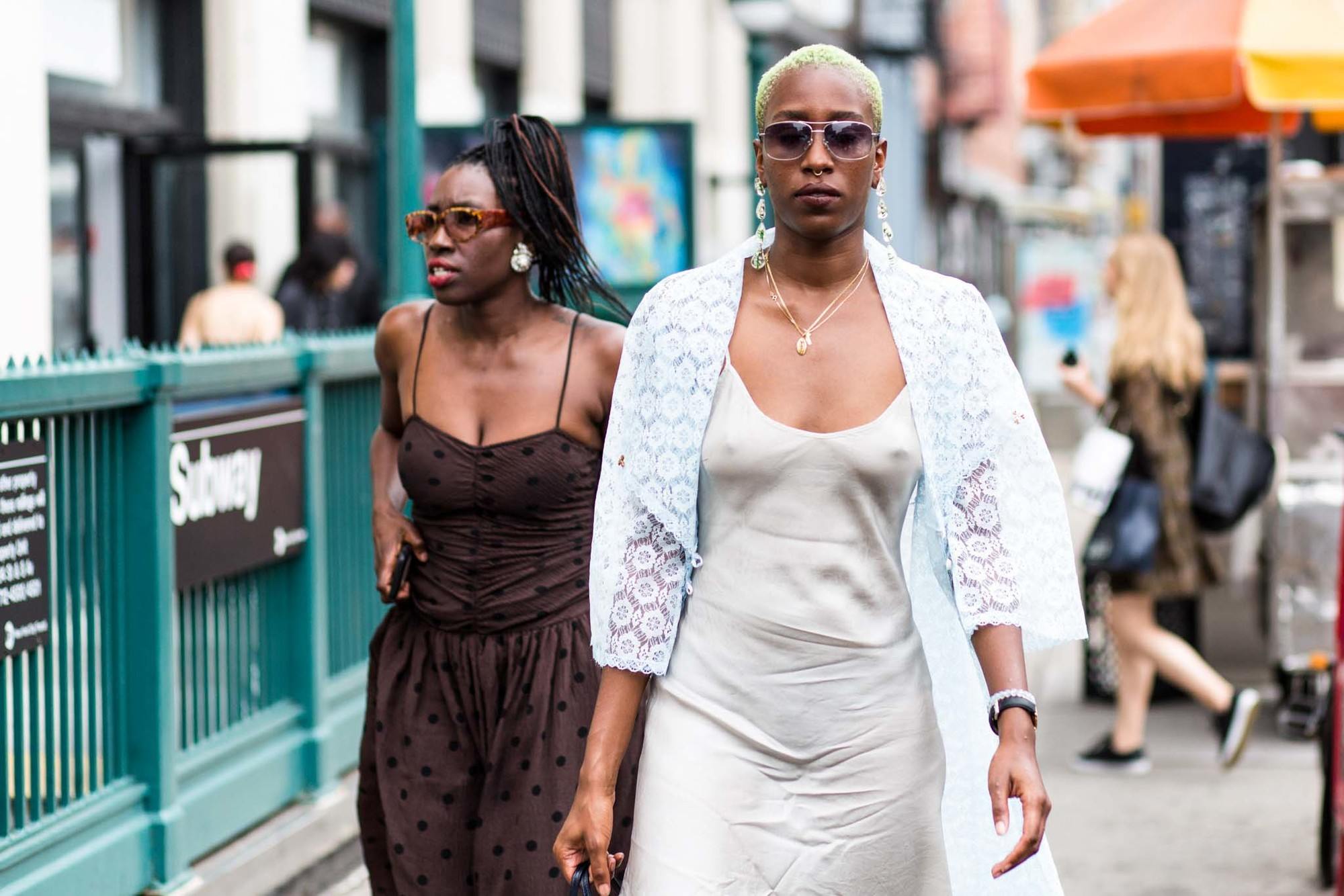 Just because you're keeping your texture natural doesn't mean you need to keep your color natural, too. We're a little bit in love with blonde Afros. Going for a short crop means sacrificing less length to the bleaching process!
2. Itty Bitty Ponytail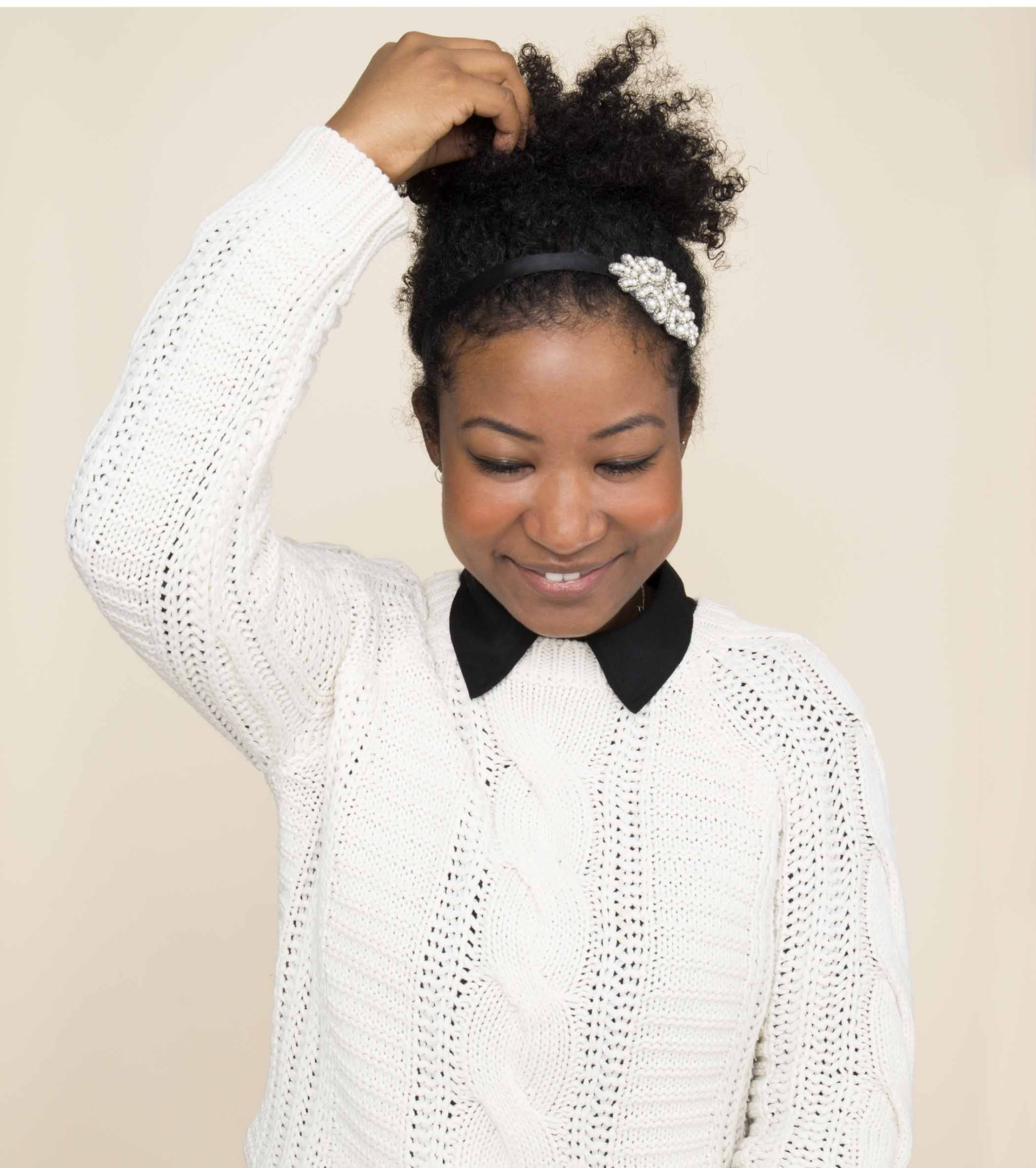 If your hair is a bit longer, you can go for the mini ponytail. Tight curls look extra great in a high ponytail. You can tweak how your curls lay by tugging out individual ringlets. We also like to balance out the look of short ponytails with hair accessories.
3. Perfectly-Defined Curls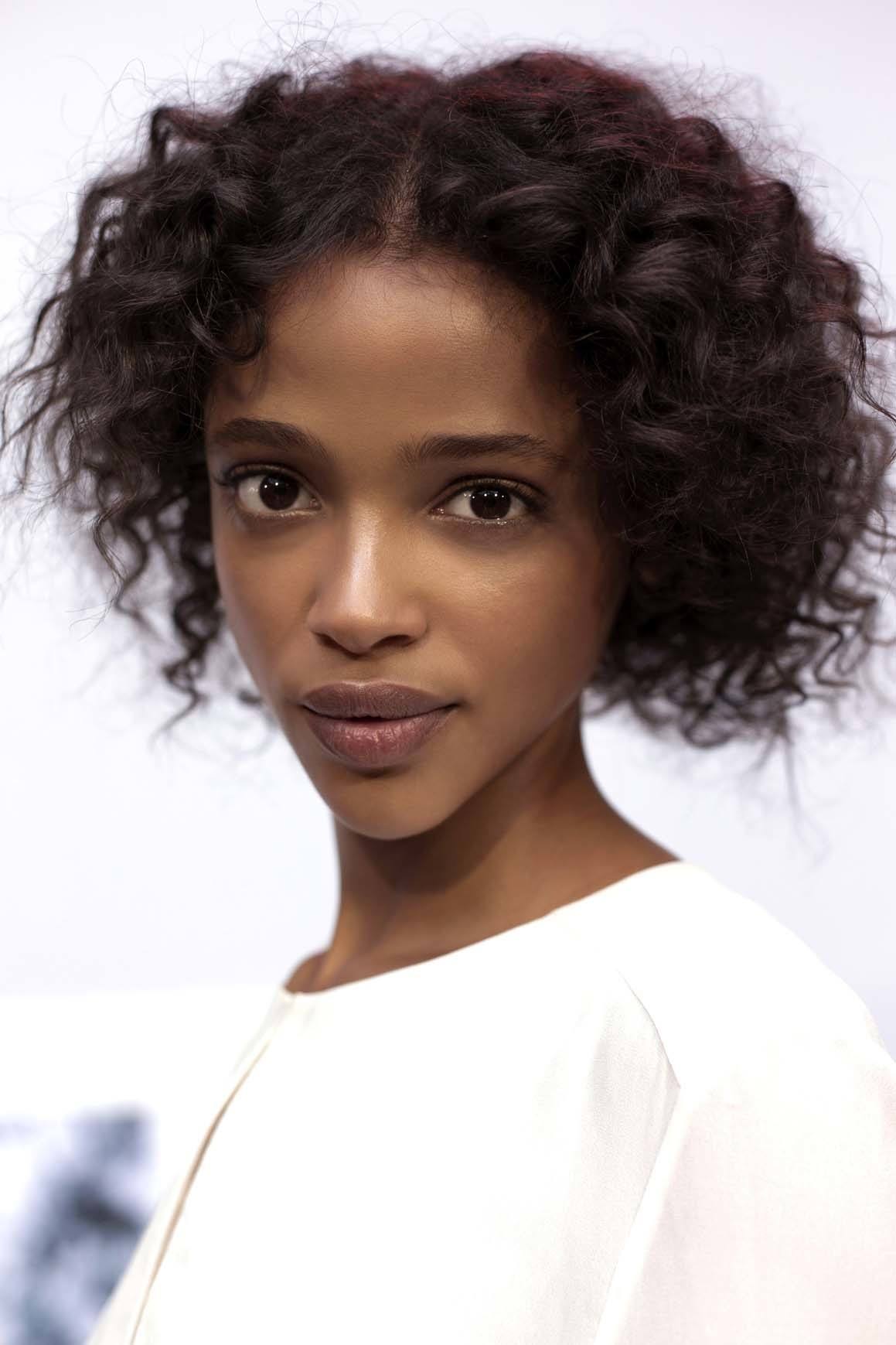 Can we get a big round of applause for the perfection of these curls? Paired with a center part, these corkscrew curls are incredibly chic. You can achieve this look by following our tutorial for curling your hair with flexi-rods. When you shake out your curls in the morning, you'll need to revive your curls a bit. We recommend spraying Suave Frizz Reducing Refresher Spray throughout your hair to give locks a quick boost.
4. Tiny Coils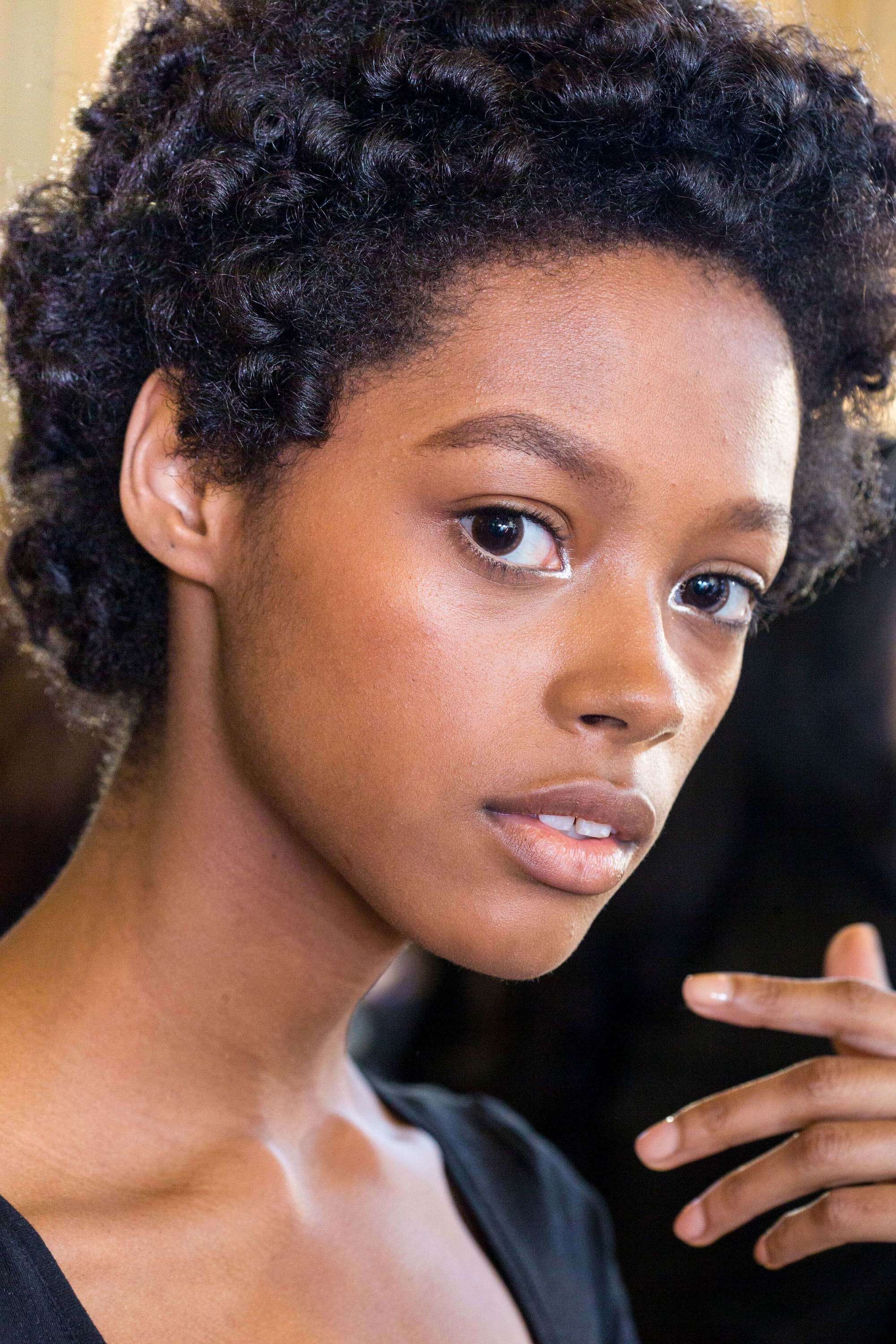 For some serious coils, you'll need to use those tiny foam rollers you can find in most drugstores. To get this look, seek out the smallest size available. You can set your hair in the same way as the flexi-rods tutorial above, using the much skinnier foam rollers instead. This gives you that cool, coiled, and wavy look when you take out the rollers the next morning. Fluff them up and rock that curly 'do.
5. Bob Cut Dreads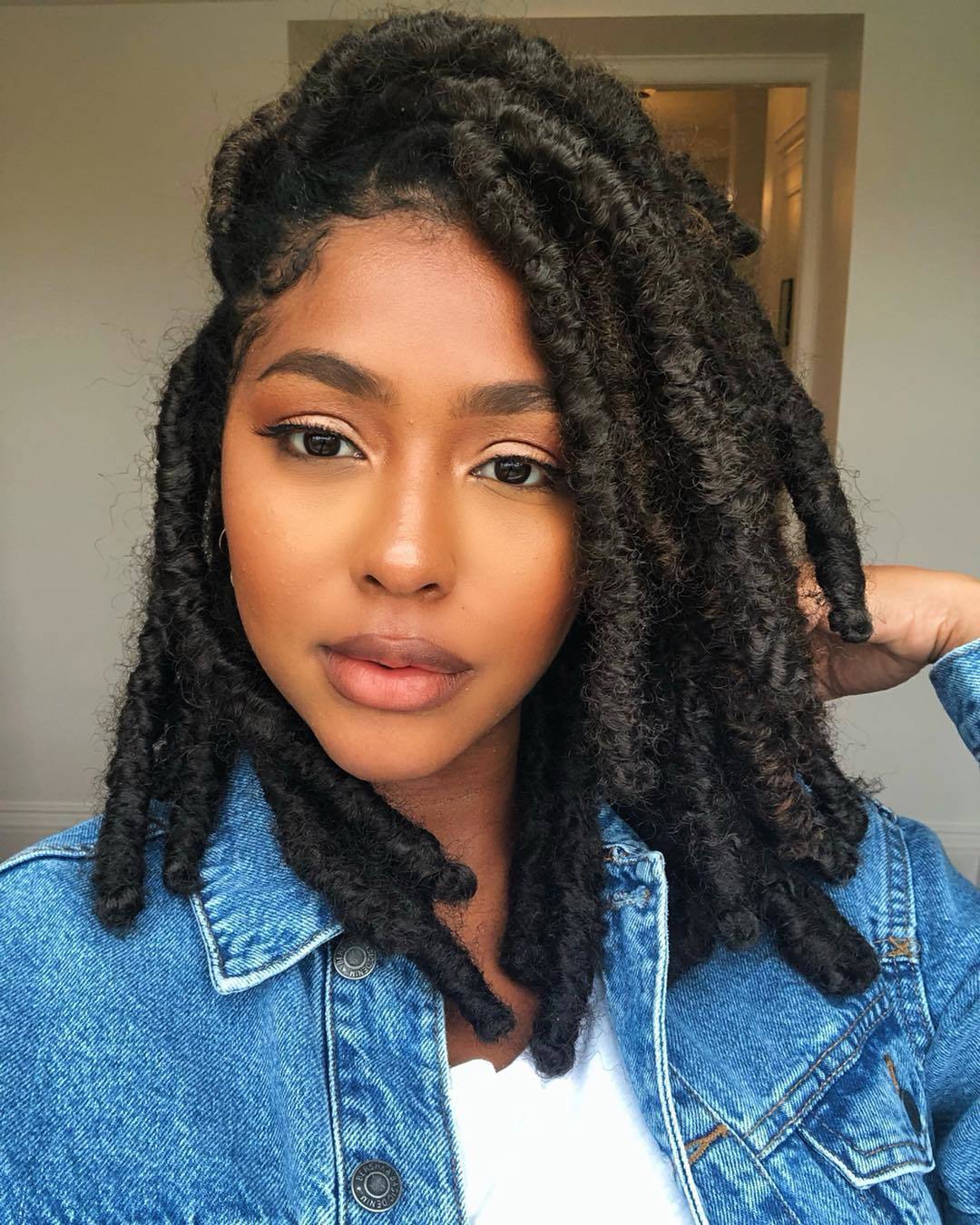 You don't need to wear your short hair curly if you don't want to! You can also go for dreadlocks if you want to keep it natural. We love short dreadlocks on women as they're cute and versatile. Just make sure you keep your locs hydrated and healthy by applying hair oils to your hair.
6. Super Shiny Pineapple 'Do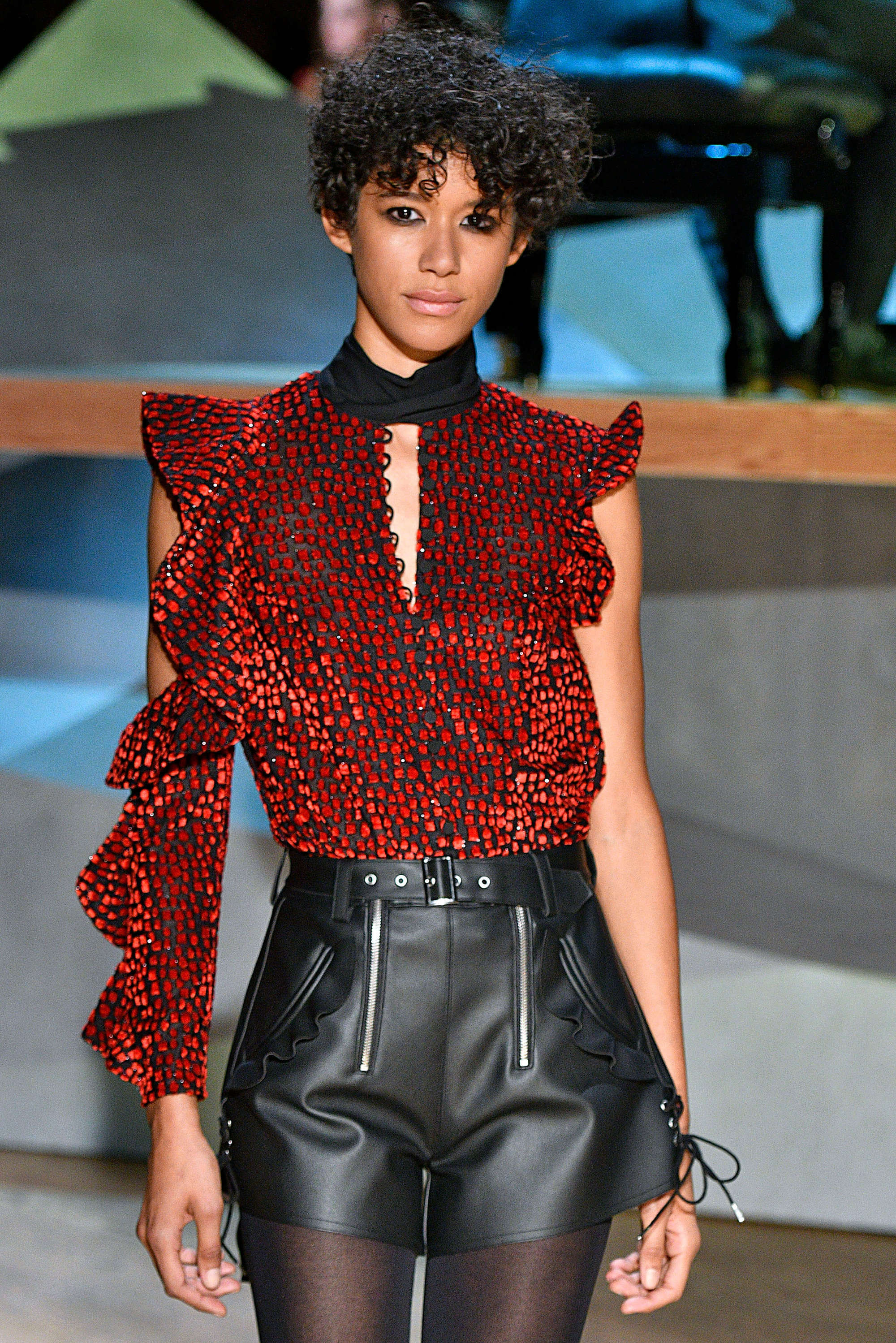 We've always been big fans of embracing your curls, especially with this wet-look-inspired 'do. To achieve this look on your natural hair, apply TRESemmé Flawless Curls Defining Gel throughout your hair. Scrunch the product throughout your curls to achieve a wet, glossy look.
7. Taper Fade with Natural Curls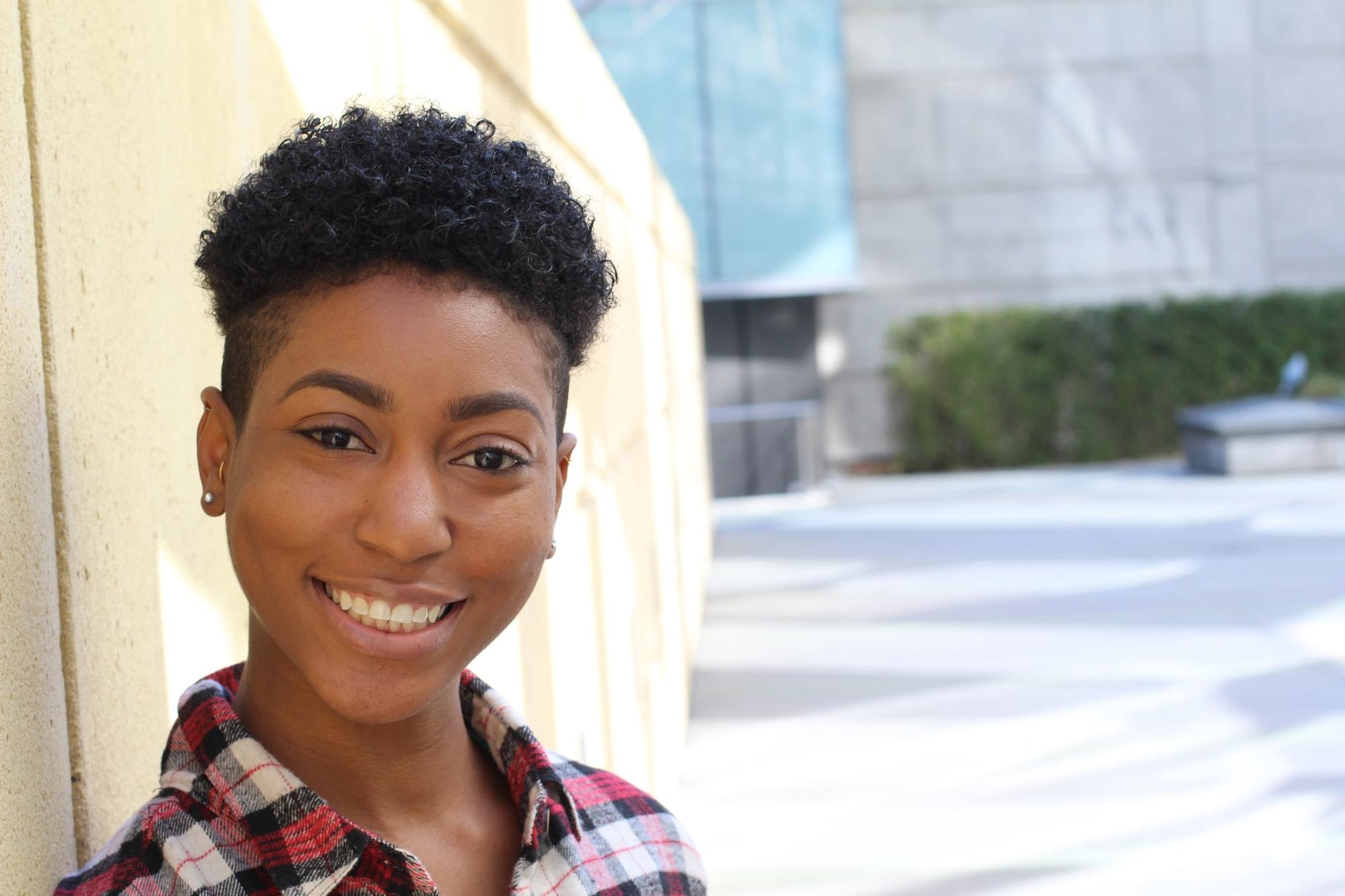 Dip into two trends at the same time with this taper fade with natural curls. We love the combination of cropped sides with longer curls on top and the contrast it provides.
8. Extra Short Tapered Cut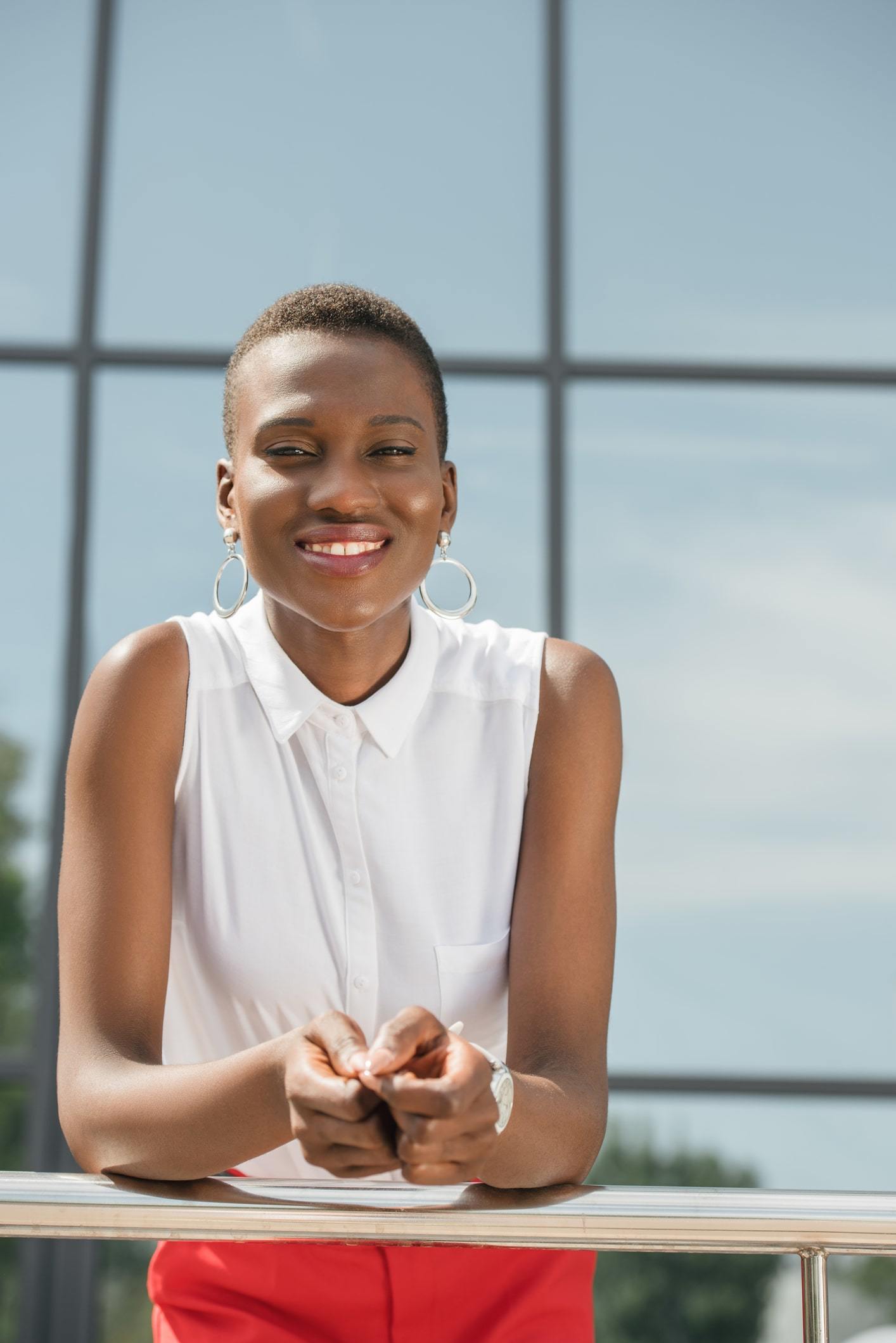 Ideal for the hotter months, the short tapered cut will keep you feeling and looking cool at the same time. As chic as it is easy to style, this extra short tapered cut is one of the coolest short natural hairstyles in the collection.
9. 
Blonde Pixie Cut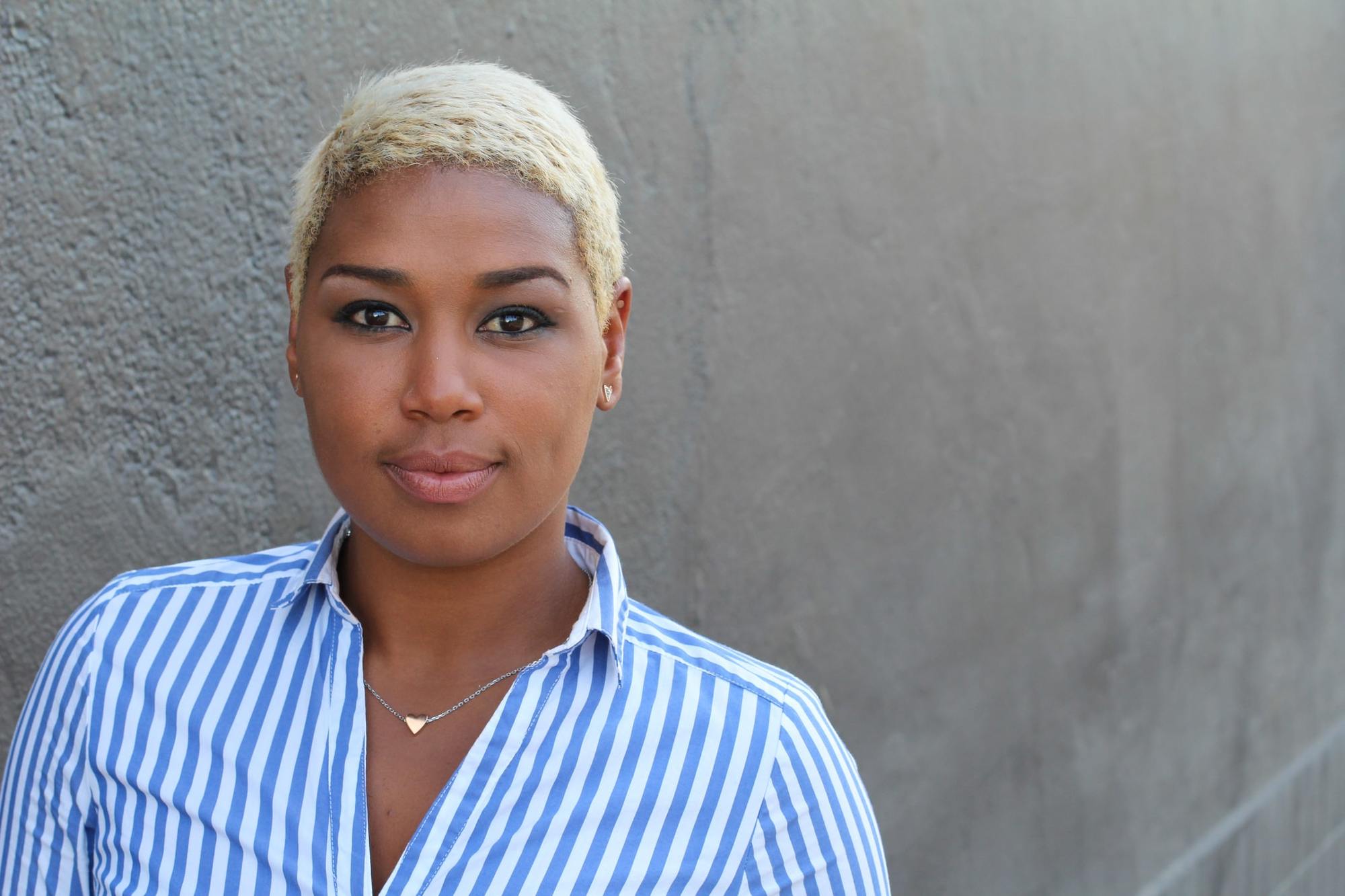 Women with darker skin tones can rock icy blonde hair in a particularly striking and unique way. We love the way this cool blonde hue pops! To keep your blonde color looking vibrant, use SheaMoisture Purple Rice Water Strength & Color Care Shampoo and Conditioner.
10. Voluminous Pixie Cut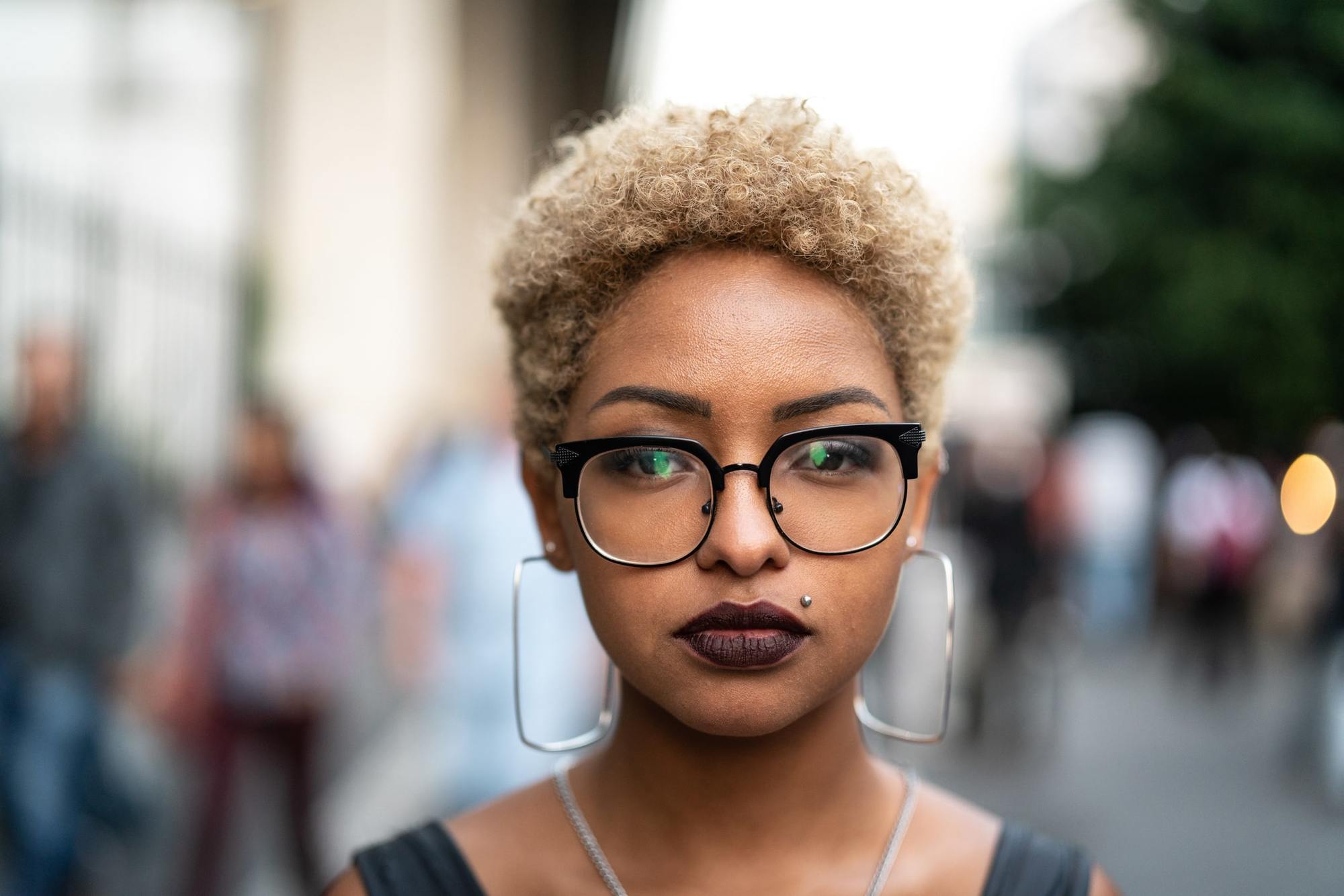 Get the best of both worlds with this voluminous pixie. Show off your curls while keeping your length cropped! The great thing about this style is that it looks as great the day you cut it as it does when it starts to grow out!
11. Temple Shave Pixie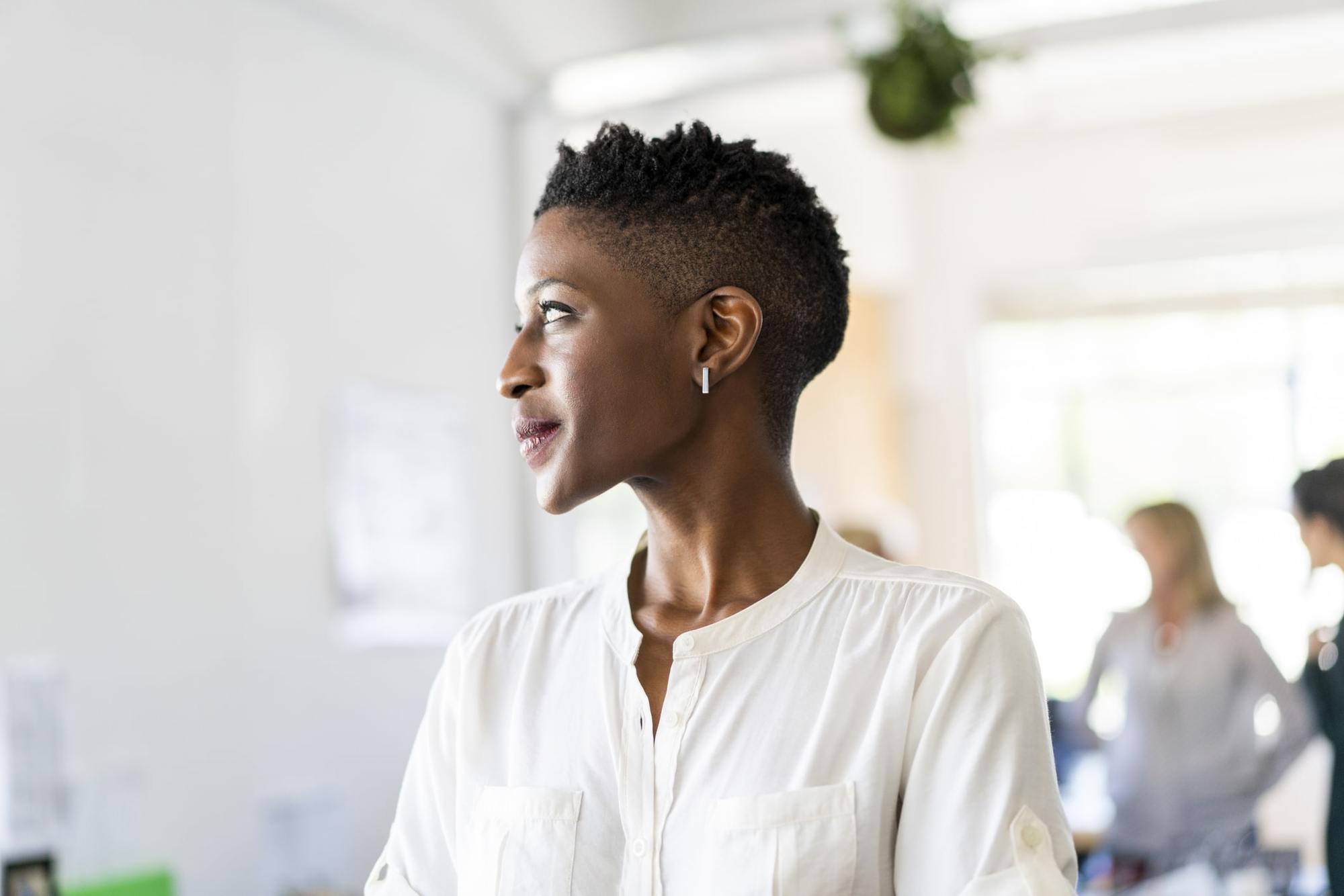 There is something undeniably cool and badass about the temple shave. A shaved look is the perfect way to show off a unique style without doing anything super dramatic. Consider this look if you want something edgy.
12. 

Mini Afro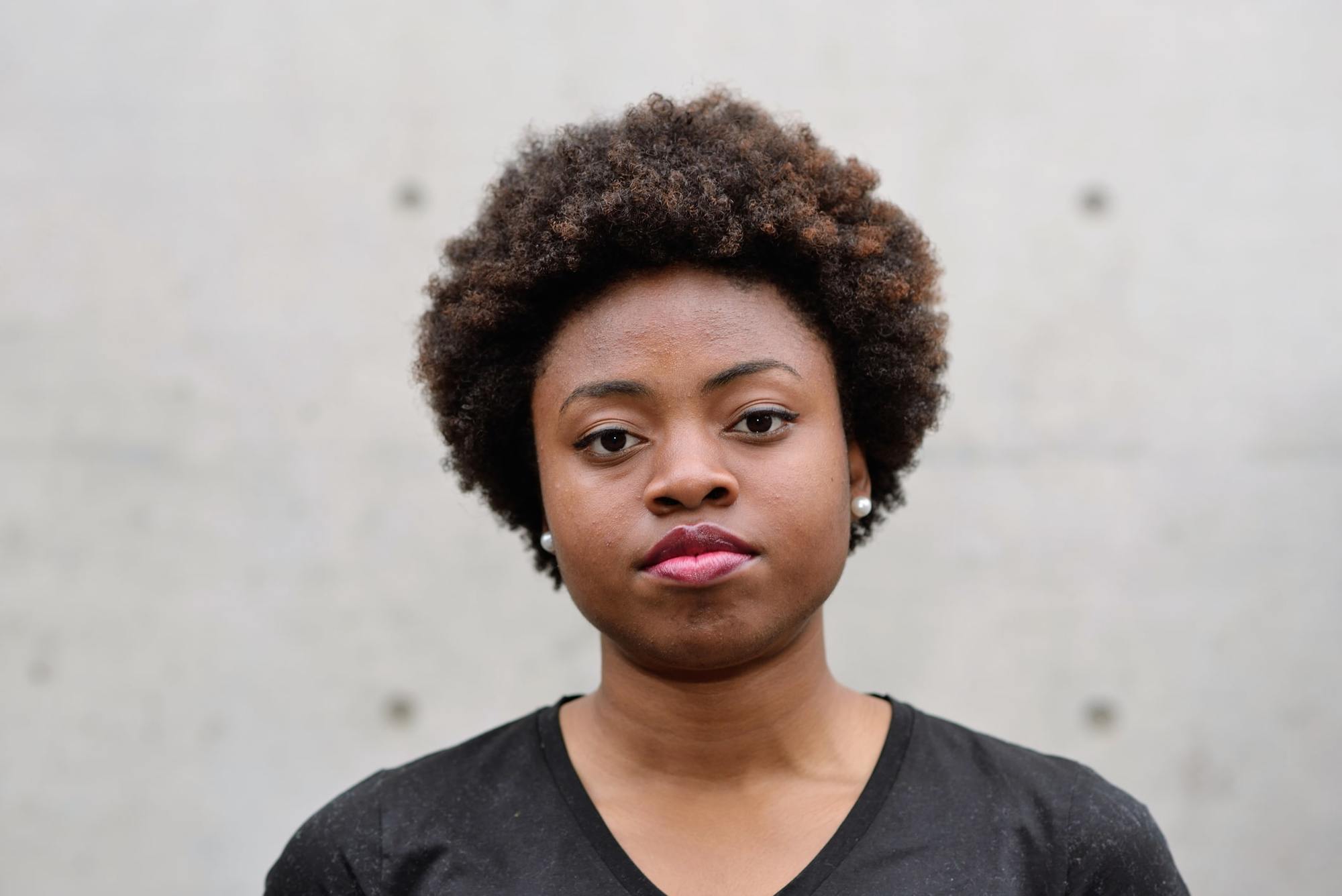 Embrace your curls and show them off with this mini Afro. This is the perfect way to emphasize your volume while still having a style that's easy to care for. We love the subtle highlights and the way they immediately brighten this style.
13. Half-Up Dreadlocks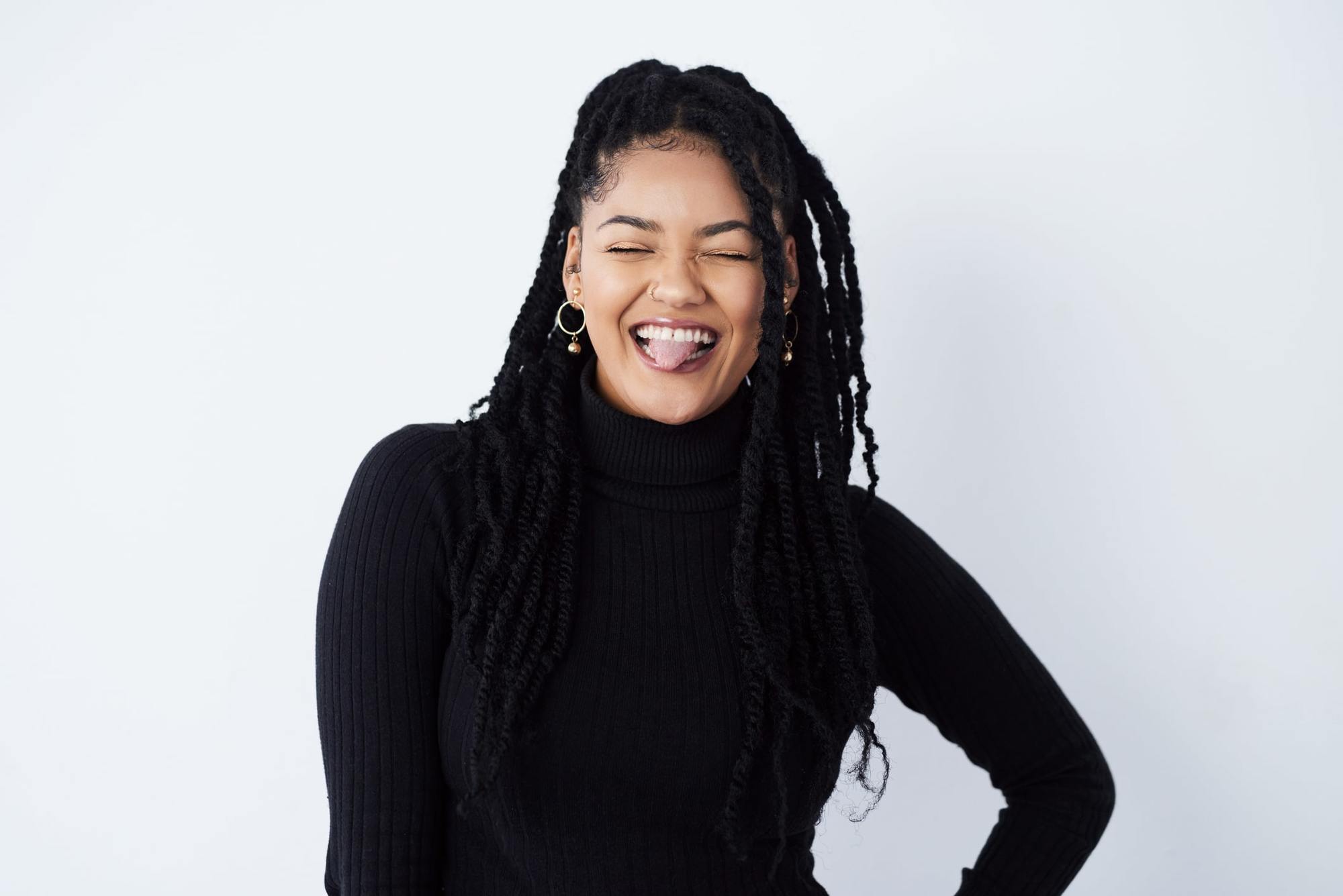 This half-up dreadlocks style gives you all the texture and utility at the same time. It's perfect for any length of hair. The half-up style is the perfect mix between pretty and practical, keeping your hair out of your face while leaving some strands down around your face.
14. Tousled Bob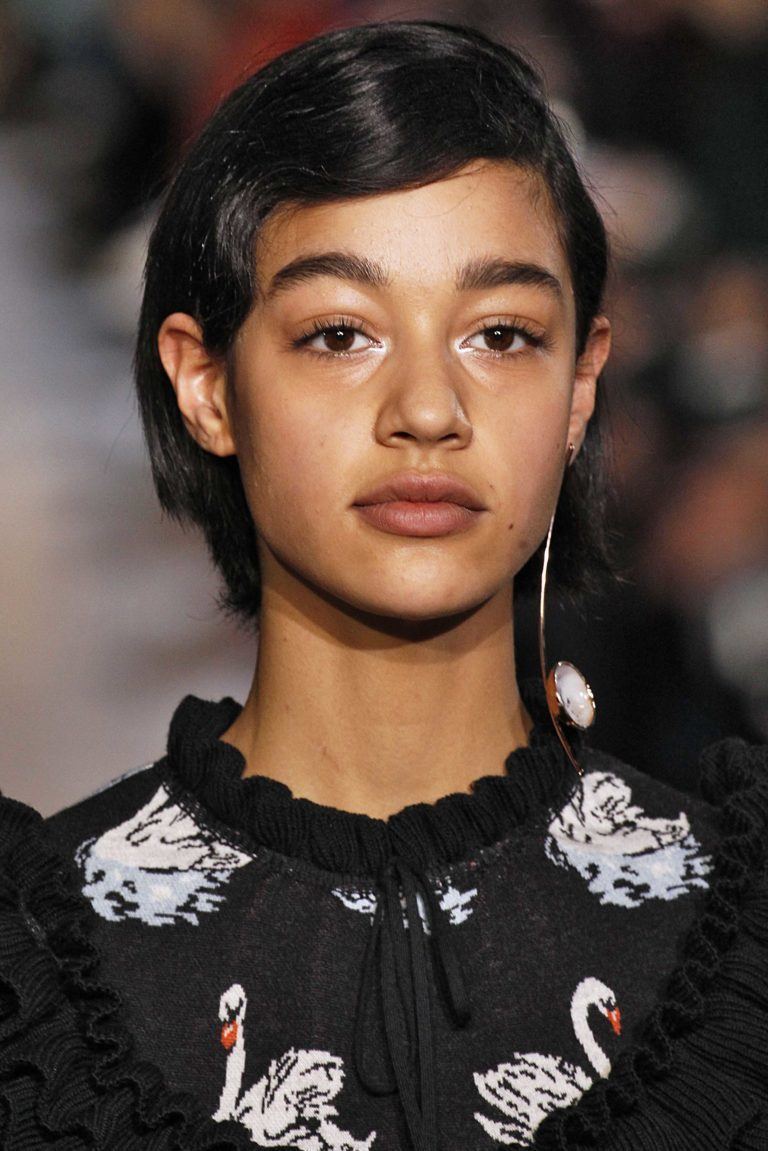 Give your hair some tousled texture! Try out these loose, vintage-inspired finger waves for a unique twist on texture strands. This is also a great look for those who love vintage hairstyles, especially those of the 1920s and 1930s.
Are you thinking about trying one of these styles? Be sure to snap a picture and tag us @AllThingsHairUS!
Prev Article
Next Article
Article
How to Start Dreads: 3 Different Methods to Achieve this Cool Look
Create dreads at home with this simple tutorial.
See article
All Things Hair on Instagram