How Is Straight Asian Hair Different From Other Types of Hair?
There ARE pros and cons to having a thick, dark mane.
As far as various hair types go, straight Asian hair has got to be one of the most stubborn hair types there is. Although typified as dark and thick, some are also under the misconception that straight Asian hair is one of the easiest hair types to style. However, the term itself is a lot more diverse than it lets on—as being Asian isn't confined to being oriental, or having East Asian roots—and, as you might have guessed, there's a lot more nuance to Asian hair, just as there are with natural hair or curly hair types.
What are the Characteristics of Straight Asian Hair?
Asian tresses are typically straight, with very round and thick fibers and a high level of black melanin.
Features of Straight Asian Hair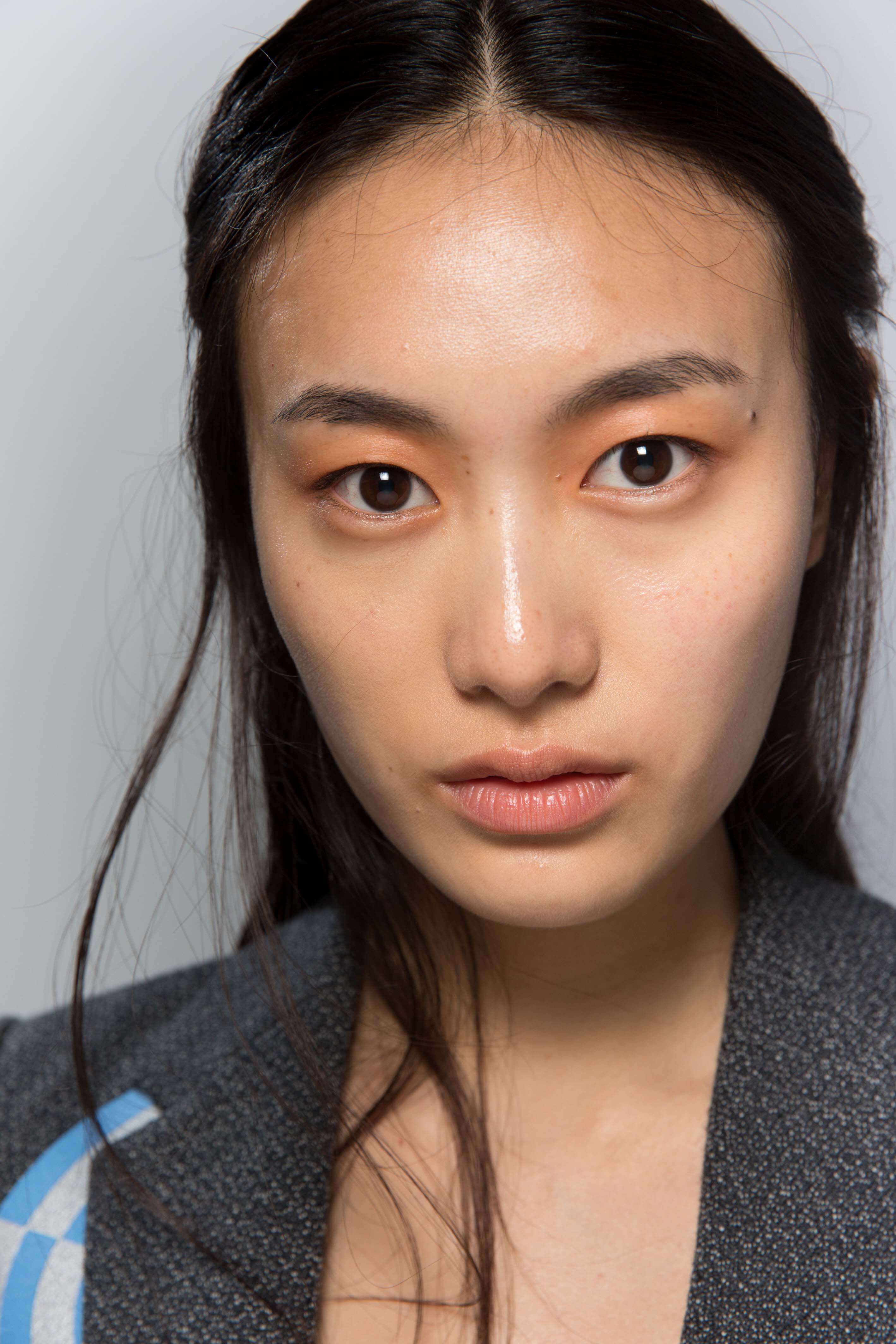 It's thick.
The reason Asian hair tends to be thicker is that it has around 10 layers of cuticles. Cuticles are the small areas around the inner protein structure of your hair–they are there to protect those proteins. Hair tends to have 5-10 cuticle layers, so Asian hair has the most layers possible, making the hair thicker and stronger.
It grows fast.
Asian hair tends to grow much faster than other hair types, averaging around 1.4cm of growth per month. This is great news for those looking to switch up their haircut–if you don't like it, it won't take long to grow out.
It tends to be on the drier side.
Because Asian hair is thicker, it loses moisture more easily and becomes dry and prone to damage. It's crucial to use hair care products that replenish moisture and nourish strands to make sure they stay healthy and moisturized.
We recommend washing with a moisturizing system like Dove Hair Therapy Hydration Spa Hydrating Shampoo and Conditioner. This duo uses a hyaluronic serum to inject moisture into the follicle, for ultimate nourishment and hydration.
Coloring Asian Hair
Understanding that Asian hair is traditionally on the thicker side is important when shopping around for new hair color. Bleach almost always has to be involved when dyeing your hair.
Something to keep in mind: It is harder to change the color [of Asian hair] due to its high levels of melanin. It requires a professional-strength bleach/developer (persulfate booster/40 vol. bleach) to reach the desired lift, and may sometimes have to be done more than once.
Help maintain your color in between sessions with a color-depositing conditioner like TRESemmé Gloss Clear High Shine Deep Conditioner. This conditioner comes in 4 different shades and helps revive color brilliance and shine.
Best Ways to Care for Asian Hair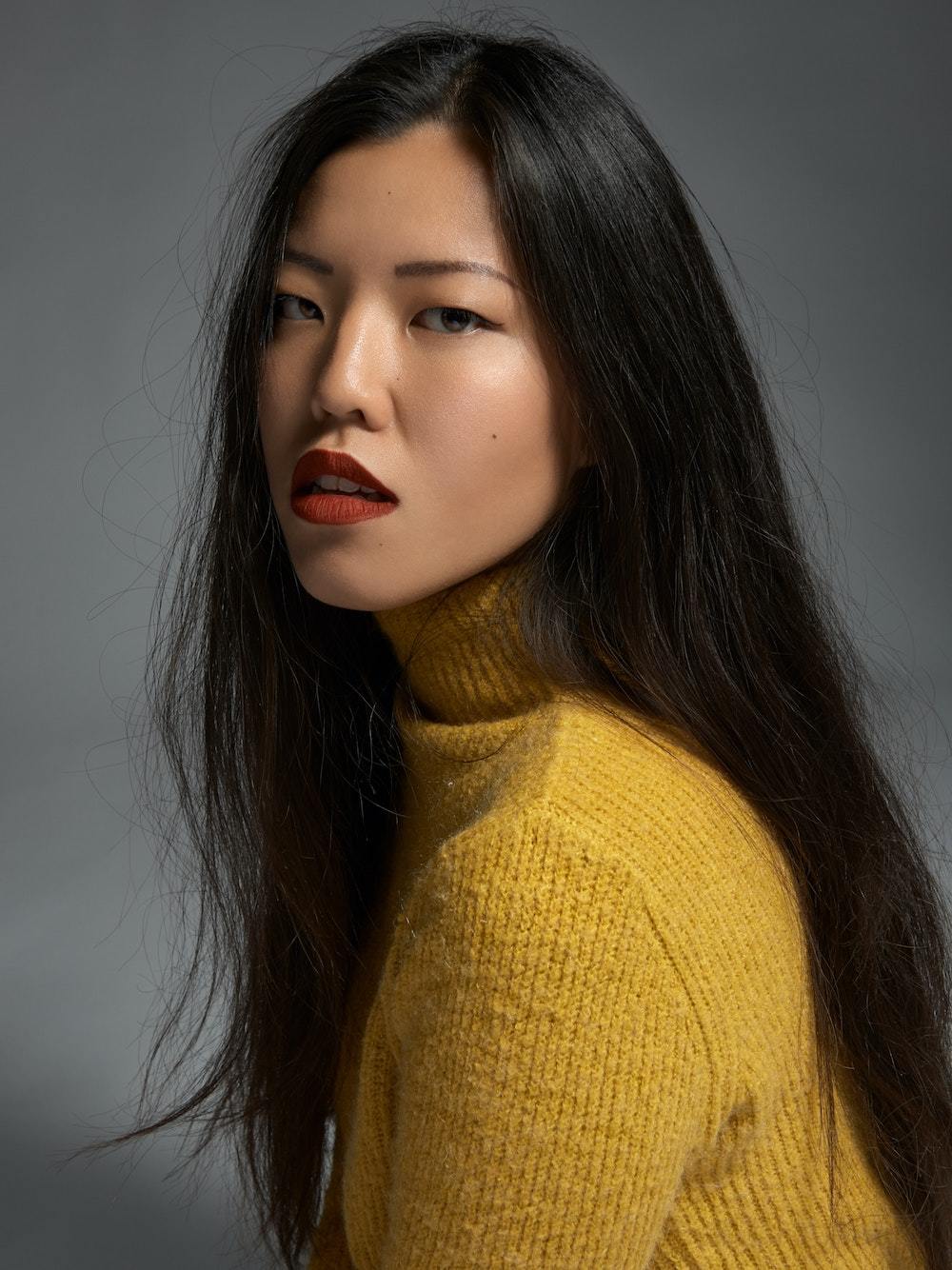 Knowing the general makeup of Asian hair can definitely help us make informed decisions as regards our hairstyles and hair color of choice. Mostly though, it impacts our day-to-day hair care routines.
Knowing that this hair type is thicker might urge us towards products with more moisturizing or detangling benefits. We suggest a leave-in conditioner like TRESemmé Pro Pure Detangle and Smooth Leave-In Conditioner.
We also suggest less frequent use of color, to avoid internal damage to the strand. Remember to condition regularly and lay off on over-bleaching; otherwise, as with all other hair types, have fun and get creative!
13 Hairstyles for Straight Asian Hair Types
Here are 13 styles for straight Asian hair types. This one is for the guys:
1. Slicked Over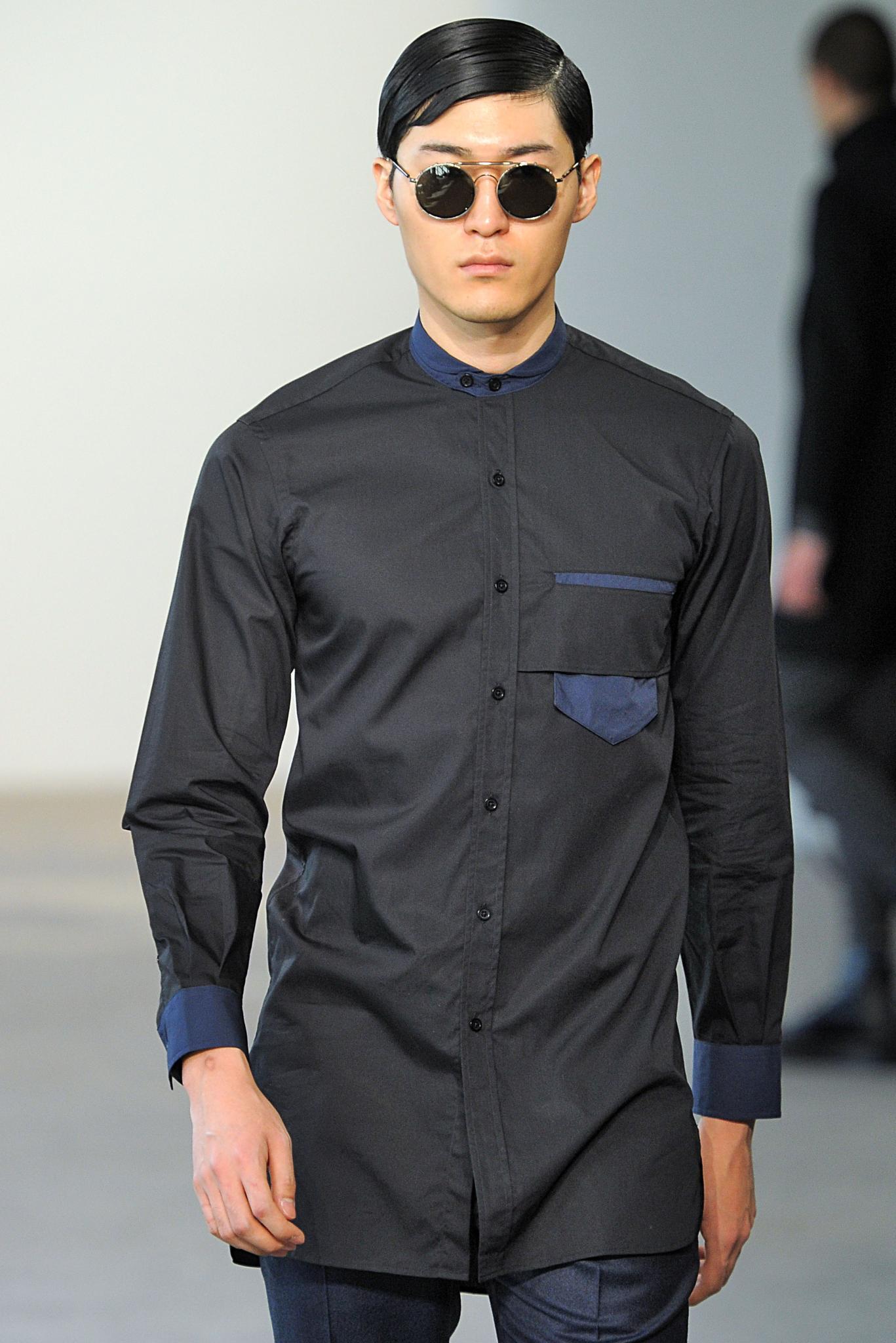 Try slicking your hair to the side and use some hair gel to keep it in place. Apply a dab of Dove Men + Care Well Defined Taming Gel then comb your strands over to the side. Make sure you have a nice, sharp part to accent this powerful look.
2. Mini Man Bun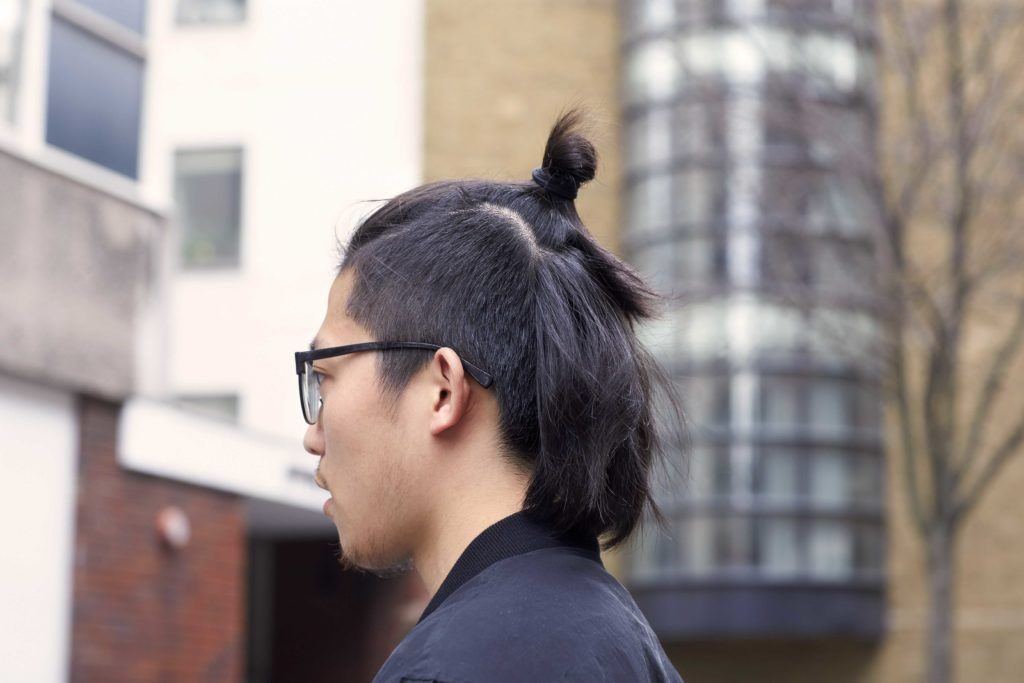 A great undercut instantly adds contrast to any style. Paired with a high man bun, this look takes the high contrast concept to an entirely different level. Playing around with different lengths is a great way to add dimension to straighter hair types.
3. Stylized Bowl Cut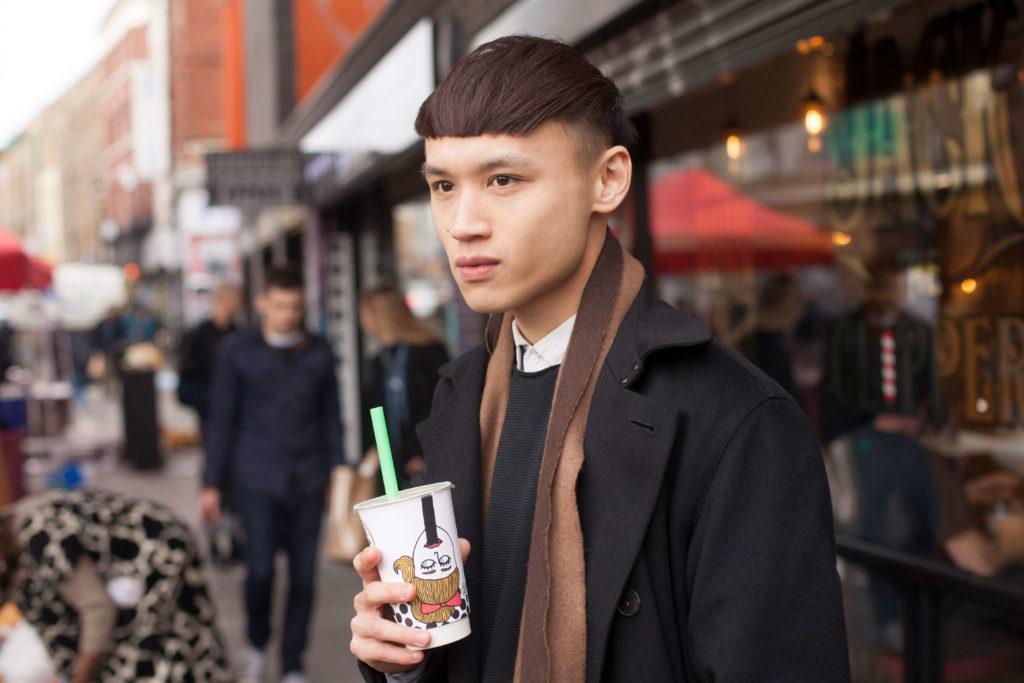 Shaved sides go with just about every look, including this modern bowl cut on straight Asian hair types. You can achieve a more modern take on the classic bowl cut by wearing your hair forward, getting the sharp, clean-cut in front, and shaving down the sides.
4. Bleached and Piecey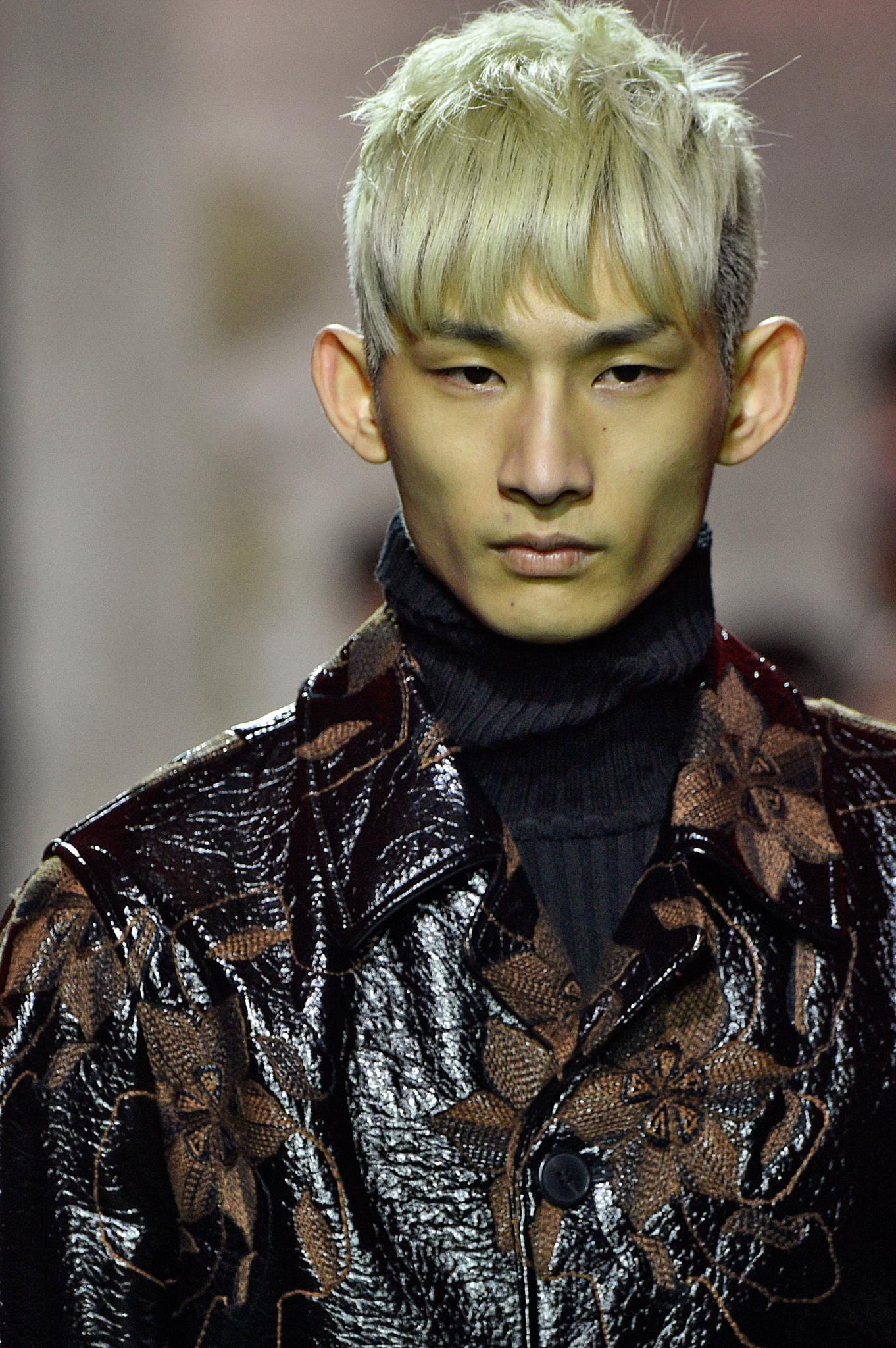 As we mentioned above, you can bleach your hair from black all the way to blonde, just be aware that it will take a few rounds. This bleach-blonde look is one of the coolest of the collection and creates another high-contrast effect with the darker roots.
5. Extra Long Hair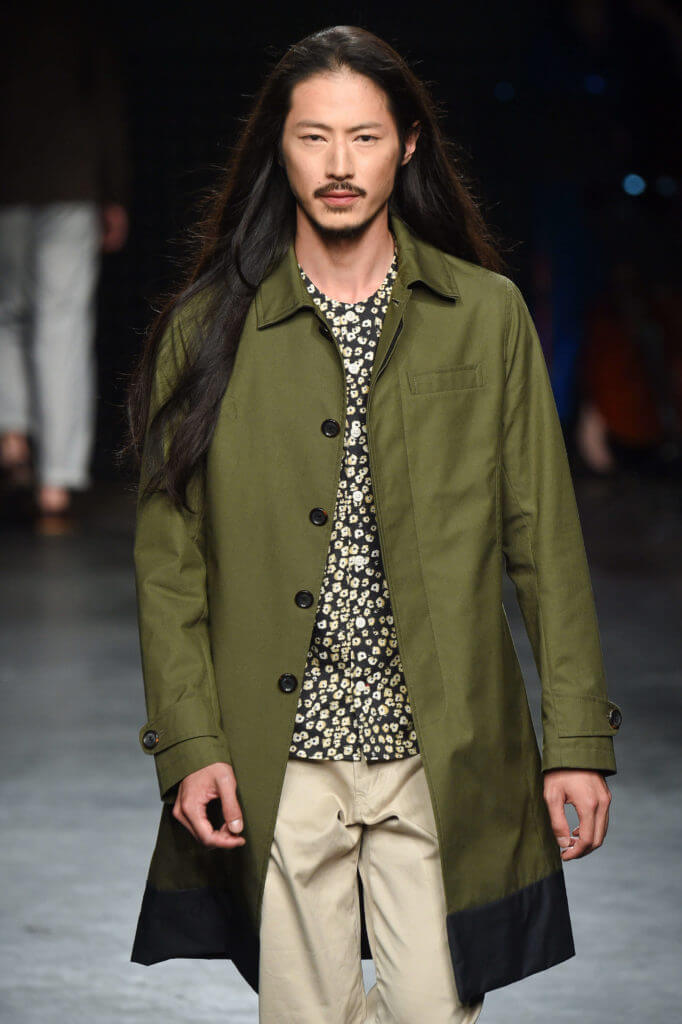 We're aware that growing out your hair this long will take quite a long time. A hydrating shampoo and conditioner mix can help you keep your long hair soft and healthy as you grow it out. Try out Suave Men 2-In-1 Ocean Charge Shampoo + Conditioner for a hydrating fix.
6. Half-Up Man Bun
Want the dapper look of a man bun that also shows off your growing-out hair? The half-up man bun is just the right style for you. Just follow our half-up man bun tutorial to learn how to create this look.
7. Wild Mohawk
We couldn't include a fun mohawk like this! We suggest using the AXE Messy Look: Matte Wax to create this look. Place some wax on your fingertips, and then you can pull and sculpt sections of hair however you like!
8. Messy Beach Hair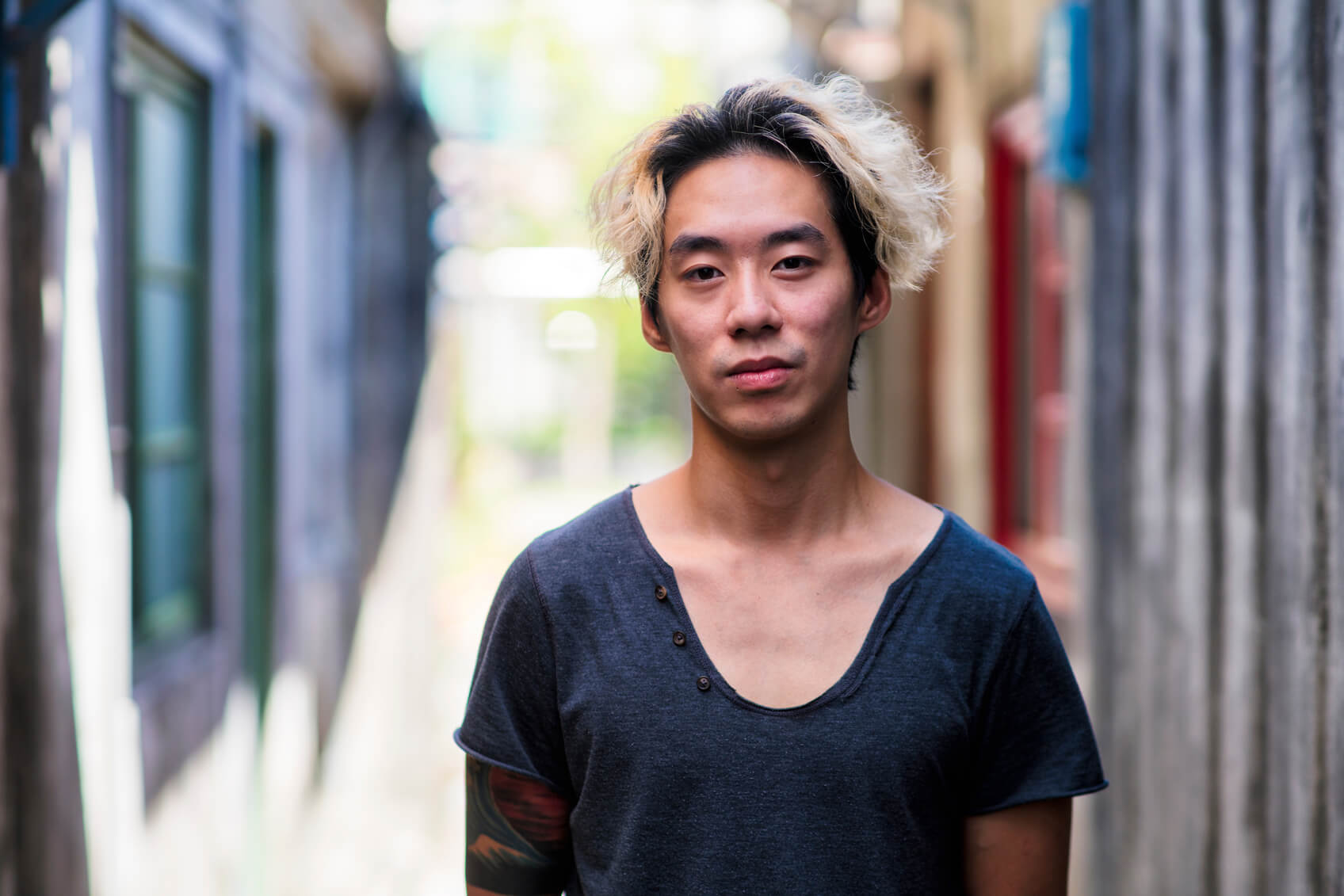 Remember how we said that bleaching your hair can change the texture? This is a prime example of that. Recreate this wavy texture by braiding your hair when it's still damp and letting it dry in braids. The looser the braids, the better for getting a casual, undone look.
9. Long and Low Quiff
Quiffs are almost always combed and gelled upward, right?  With a wax or a gel, you can change up the look by laying your hair over your forehead. This look is much edgier than your average '50s-style quiff.
10. Casual Tousled Comb Over
This look is classic but cool at the same time! To get this voluminous comb-over, you'll need to set the style by drying your hair. Use a hairbrush to direct the hair up and away from your face as you dry it in order to recreate this level of volume.
11. Color-Blocked Hair
If bleaching your hair until it reaches a bleach blonde hue doesn't sound like fun, try a shade that's just a bit lighter than your natural color. Go for this color-blocked effect by just lightening the top of your hair. The overall look is pretty subtle, but we're big fans.
12. Buzzed Hair
Don't like your straight hair? Consider buzzing it all off. With very minimal hair left, you'll cut your styling time down to nothing. It's great for guys who like military hairstyles or just want that strong look of a shaved head. Just keep in mind that a buzz this short requires regular haircuts to upkeep  So be prepared to either become great friends with your barber or buy a good set of home clippers.
13. Man Ponytail
For guys with longer straight Asian hair types who are totally over man buns, try a man ponytail. It's a similar concept but has an even more casual vibe than the classic man bun. Just load up on hair ties because they disappear faster than you'd think!
Whether you choose a gelled look or updo, there are many ways you can style straight Asian hair types.
Prev Article
Next Article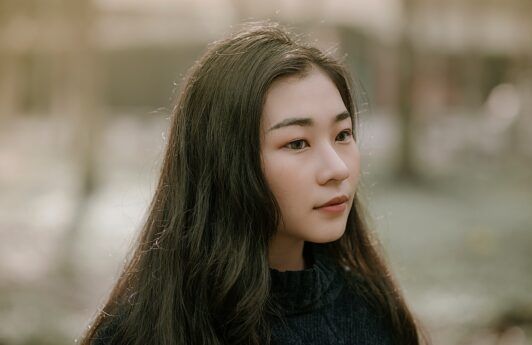 Article
Adding Texture to Asian Hair: 5 Ways to Infuse Texture into Your Strands
Nothing shall stand against achieving the textured hairstyles you crave.
See article
All Things Hair on Instagram