12 Tips For Growing Out Short Hair
It's time to get growing. 
Growing out short hair can be a lengthy process. It's like your hair is growing up, there will be awkward phases, and times when it just won't do what you want. However, in the end, you get the hair of your dreams. Whether you are growing out regrettable bangs, outgrown your pixie cut, or don't have access to a salon right now, read on for tips on growing out short hair.
Growing Out Short Hair: The Basics
We get it, growing out short hair can feel like such a struggle, but there's no need to worry. Keep scrolling for our top tips on how to easily start growing out your short hair.
1. Visit the salon often for growing out short hair.
First things first: You need to tell your hairdresser that you want to grow out your hair. Think of it as your hair vent session where you can express your grievances as they can help you through the growing-out process. Plus, they'll tell you how important it is to get trims regularly especially if you are growing out a pixie cut because it can go from a cute shaggy pixie to a mullet in just a few days.
2. Plan how you let your hair grow.
It can be tempting to just let everything grow all at the same time. But all of your hair doesn't grow at the same rate over your whole head. Also, the hair on the top of your head has a long way to go to reach your shoulders than the hair at the nape of your neck.
Allowing the front and top sections of your hair to grow first will make things even in the long run. Keeping the back shorter as the front grows out gives you tons of styling options.
3. Snip your hair into a bob.
Once you have grown the front parts of your hair long enough, let the back catch up and head to the hairdressers for a swingy bob. Bob hairstyles are super cute and once you have reached bob length the world's your oyster for styling your hair. Having a bob also means your hair is more or less one length so it needs trims less often.
4. Don't forget your hair mask.
To strengthen your hair and to help combat fried ends (which can lead to breakage), use a hair mask at least once a week.
We love Dove Hair Mask + Minerals Strengthens + White Clay for the job. This rich formula works to instantly hydrate and strengthen hair, leaving it nourished and breakage-free.
5. Lay off the heat.
Heat can be damaging to your hair. When you do heat styling, be sure to always prep with a heat protectant. Just remember, fried, split ends need to be trimmed which slows down the growing process. When growing out short hair, you've got to protect it!
6. Get oily.
Foods high in omega-3 fatty acids (think salmon, walnuts, chia seeds, and soybeans) can help your hair from the inside out. A healthy diet helps your whole system work better and delivers the nutrients your scalp needs to stay appropriately hydrated and healthy.
7. Chill out.
We know, easier said than done. Stress can literally make your hair fall out which won't help you as you try growing out short hair. Keeping your stress levels in check is just good for you in general.
You can relieve stress by exercising, and some believe that the increased circulation to your scalp from exercise helps hair grow faster.
8. Try taking supplements.
Supplements that help with hair growth are a great additive to give you the best shot at growing your hair faster. Love Beauty and Planet have their own gummy vitamin line that promotes strong hair & nails or radiant hair & glowing skin. Add Love Beauty and Planet Berry Extraordinary Vegan Hair & Nails Dietary Supplement to your everyday routine to foolproof your hair growth goals.
9. Fake it 'till you make it.
When the going gets tough, why not try out a new hairstyle or even some hair extensions? When your hair is in the awkward in-between stages of growing out, it can be tempting to just chop it back off.
Adding in a few layers of extensions can help ease the transition, not to mention help you to practice styling long hair, which will happen sooner than you think.
10. Treat yourself to a blowout.
If you want a little extra length for a few days, then go for a blowout. Getting a nice blowout will add volume, length, and body, which is a great way to create the appearance of longer hair as you wait for your strands to grow out.
For a smooth and professional-looking finish, prep with Nexxus Weightless Style Smooth & Full Blow Dry Balm.
11. Disguise with a sleek style.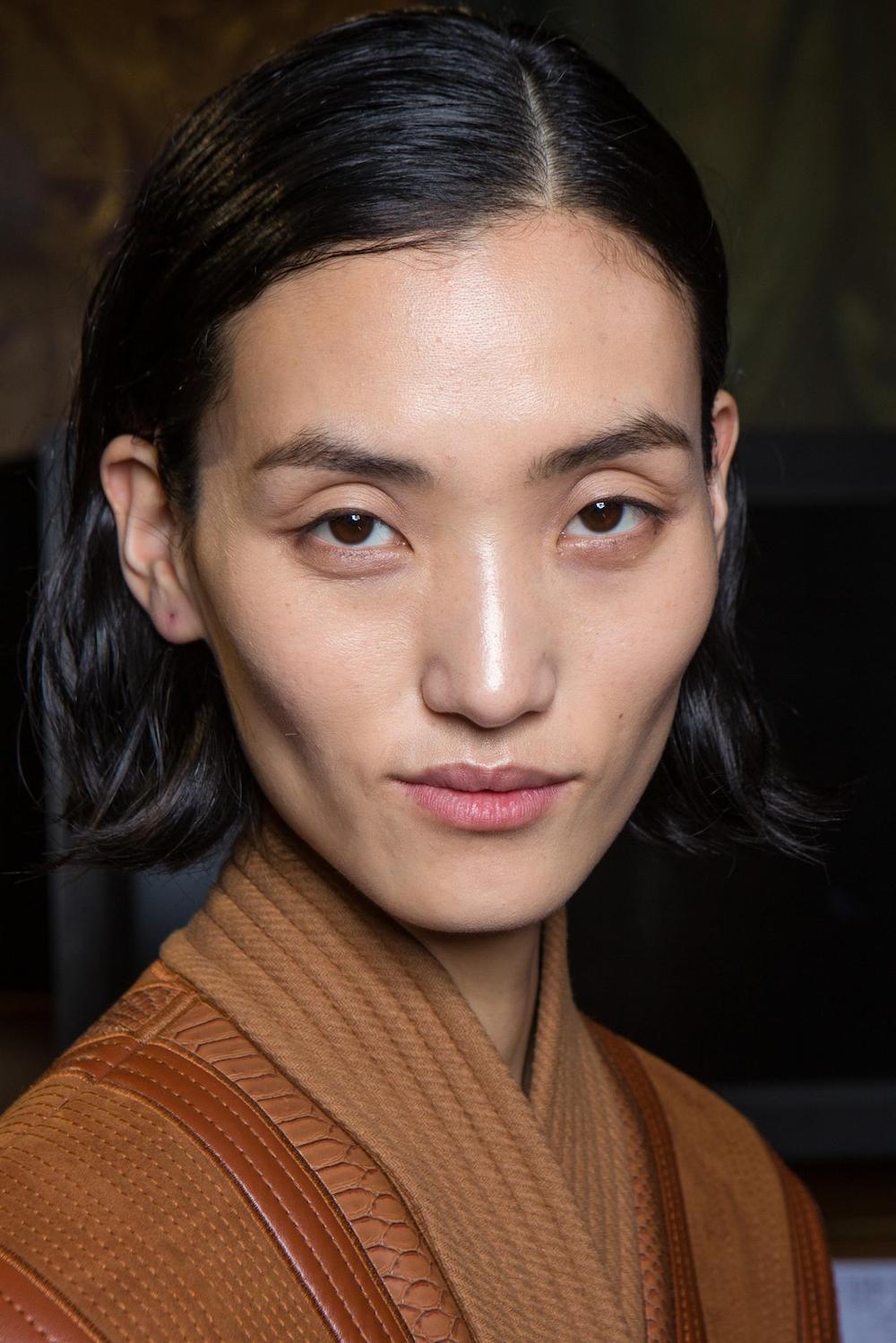 Another great way to lengthen your hair and tame a style that may have different lengths of hair is with gel. Create a slicked-back style that will give the appearance of one long length and keep awkward lengths out of your face.
Style with a gel-like TRESemmé Extra Hold Hair Gel for optimal hold and a frizz-free finish.
12. Create volume with a dry shampoo or texturizing spray.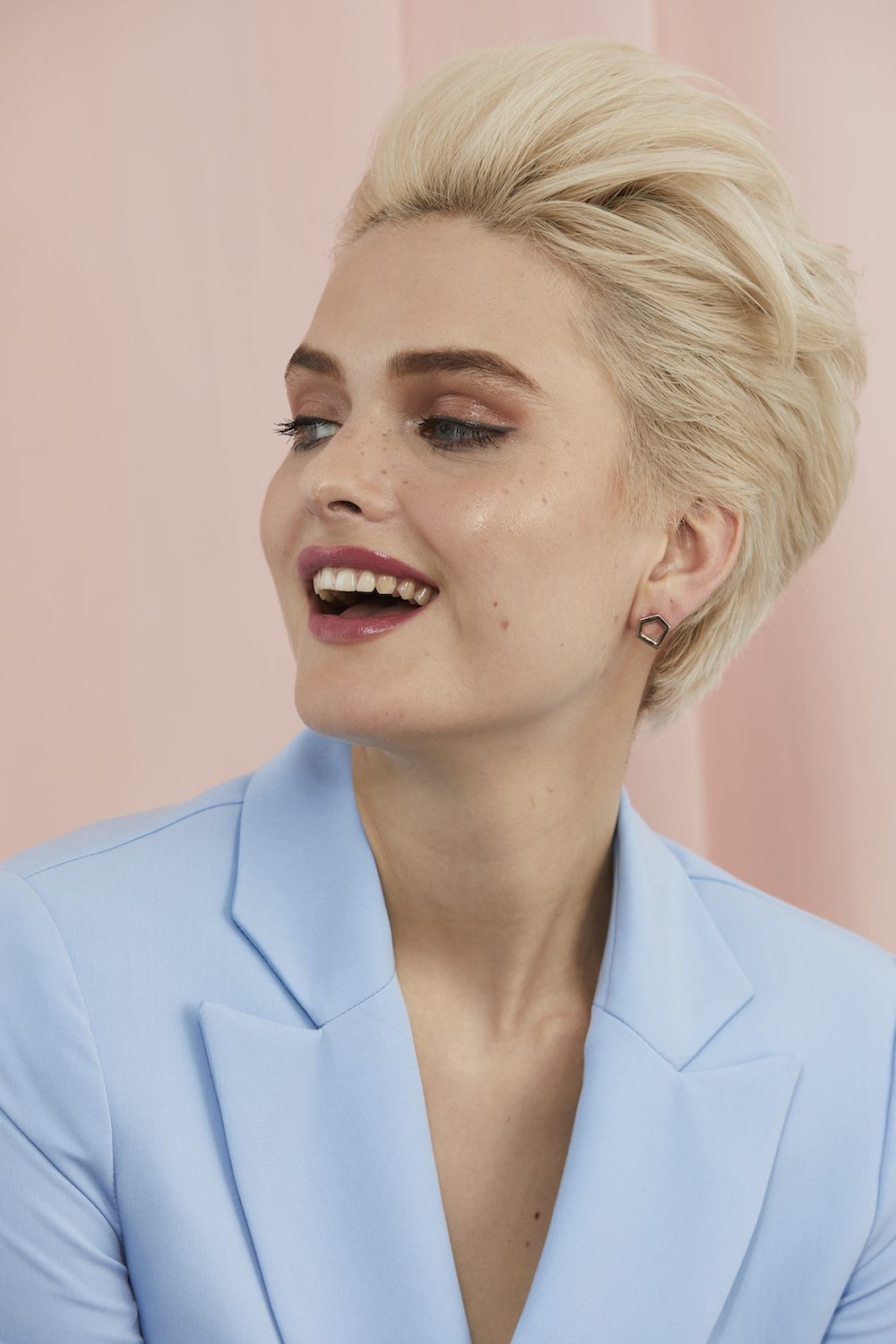 If you're making the journey from a pixie cut to something longer, awkward lengths are a guarantee. Handle this phase by adding lots of volume and texture to your look. Work with this length instead of against it.
Build some volume and height with a dry shampoo like Love Beauty and Planet Murumuru Butter & Rose Dry Shampoo.
Add these tips and tricks to growing out your short hair for faster results. Remember maintaining strong, healthy strands is key to growing out your hair without delay from damage and breakage.
Prev Article
Next Article
Article
How to Make Hair Grow Longer: Tips and Tricks
Promote the growth of your hair with these easy tips.
See article
All Things Hair on Instagram