Co-Washing Hair: How to Use Cleansing Conditioners
Co-washing hair, a.k.a. "conditioner washing," is a popular no-shampoo approach to hair cleansing hair typically favored by those with curly hair. Many love how well it works to rehydrate curly and natural hair textures, which tend to be drier hair types.
Today, this cleansing method is offered up to solve a variety of issues—mainly, working its way into your hair care routine in place of traditional shampoo and even dry shampoo. If you're looking to try out a cleansing conditioner and considering making the switch, we're here to help. Read on:
Co-Washing Hair in 3 Ways
1. How to Co-Wash
If you're curious about how to co-wash hair, it's fairly simple. Although originally an approach taken by those in the curly and natural hair communities, those with straight, wavy and relaxed hair can also try out this cleansing method. It's just like your shampoo process: Wash, rinse and repeat.
Some people use a product called a cleansing conditioner to co-wash; others opt for simply using just a conditioner. You can totally opt for the latter if you're looking to rehydrate your hair with a formula that doesn't contain any cleansing agents. Note: Conditioners usually instruct you to apply and focus on the tips since the ends are the oldest parts of hair and need much more attention.
If you're considering using a cleansing conditioner, all you have to do is wet hair with water to loosen up any dirt, then apply a dollop of cleansing conditioner to your hair and massage it into your scalp. Take note that cleansing conditioners do not lather up like shampoos, so that said, let the low-to-no foaming action work its magic of cleaning and conditioning your strands simultaneously. If your hair falls on the drier end of the spectrum, leave your cleansing conditioner in for a minute or two for a little extra conditioning. Follow up with your conditioner of choice if desired, then dry and style as usual. Super easy!
2. Use cleansing conditioner instead of dry shampoo. 
Let's face it: We're all for the in-between hair washing benefits of dry shampoo. However, dry shampoo doesn't get rid of all of the build-up your hair has accumulated throughout the week, as it simply absorbs excess oil. When it's time for a wash, it's time for a wash.
If it seems like you're due but don't think your hair needs a super deep cleanse from a traditional shampoo, you can easily use a cleansing conditioner instead. Give your hair a gentle cleanse by co-washing with the steps mentioned above. You can use a co-wash like ApotheCARE Essentials Replenisher Cleansing Conditioner which helps remove impurities from hair while locking in moisture and smoothness. 
3. Use cleansing conditioner to treat super dry hair. 
Whether you've got color-treated hair, have had a keratin treatment or a thermal conditioning treatment that's left you with parched strands, or if you have naturally dry hair, using a cleansing conditioner can help with hydration. Try using Love Beauty and Planet Shea Butter & Sandalwood Cleansing Conditioner on your strands. 
While you may think to opt for a sulfate-free shampoo, you also have the option of using a cleansing conditioner. Many prefer to go the co-washing route as they favor its low-foaming action, which many believe to be less damaging to chemically-treated hair since the weakened state of the hair is protected from being damaged any further.
Pro tip:  Co-washing hair doesn't cancel shampooing hair altogether. We're sure you'll love the feeling of your hair after using your cleansing conditioner, but be sure to give your hair a thorough cleanse with a shampoo, even it's only once a month. We suggest Suave Essentials Daily Clarifying Shampoo to remove residue from hair without stripping it of its moisture.
Have you tried a cleansing conditioner? When do you use it?
Prev Article
Next Article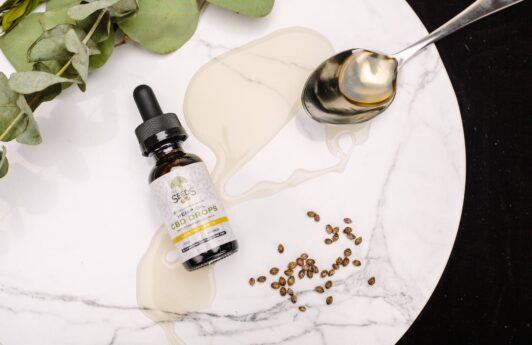 Article
Top 5 Benefits of Using Hemp Shampoo and Oil
Read up on the benefits of using this herbal shampoo and see how it can make a difference for your strands.
See article
All Things Hair on Instagram