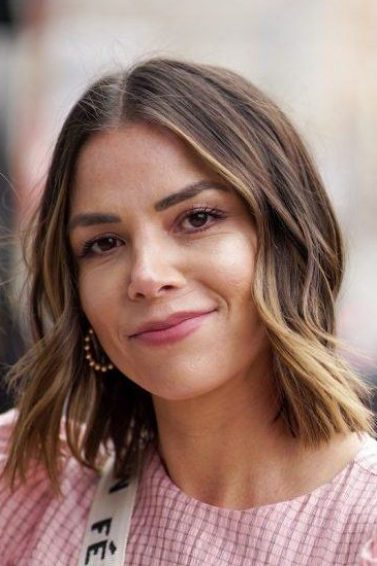 How to Make Your Hair Thinner and Manage Thick Hair
You'll want to consider these tips before your cut.
How to make your hair thinner with thinning scissors—a query often searched by those who have super thick hair and hate it, or for those who just want to achieve a hairstyle that looks better with a razored effect. Whatever your reason for finding an answer to this question, there are a few cutting tips you should know before carrying out the process on how to make your hair thinner by yourself.
So before learning how to make your hair thinner, check out our handy guide of quick tips to know before making the cut:
How to Make Hair Thinner
1. Do your research.
Pinterest and Instagram are your friends. Use your favorite social media platforms and search engine tools to help you find images of the hairstyle you're going for. Yes, you may be imagining how to make thick hair thin in your head, but it's always good to create an inspiration board to help bring your vision to life.
2. Talk to your stylist.
After coming up with your vision and images, talk to your stylist. While you may think about how to make your hair thinner is as easy as 1-2-3, think again. A stylist can provide you with the proper consultation you need before carrying out the process on how to get thinner hair.
Tell them exactly what you want, and your concerns and they will point you in the right direction. Reach out to your stylist and schedule a virtual consultation! He or she can guide you through the process and ensure you get it right. This is also a great way to support your stylist while social distancing!
3. Invest in the right thinning shears.
Nope. Not just a regular pair of scissors from the drugstore, an actual pair of quality thinning shears. Thinning scissors are designed with a blade on one side and a comb-like blade on the other. And there are many!
Some of your options include finishing hair thinning scissors, chunking hair thinning scissors, and texturizing hair thinning scissors just to name a few. And you thought how to make your hair thinner would be a simple snip!
So, how to figure out what you need? This all depends on your end goal. If you're looking to simply thin your thick hair, consider investing in a chunking hair thinning scissor to remove large amounts of hair.
4. Try the look before cutting.
Haircutting is not like hair coloring. Once it's done, it's done. There's no going back and changing the look if you don't like it unless you're going to wear a wig. How about using a wig to prevent a horrible experience? Try out a wig with the thin hairstyle you admire to see how it looks on you before committing to the new look.
5. How to thin your own hair.
Grab a small section of hair and place the thinning shears a few inches away from your roots. Hold the shears at a 45-degree angle and slowly glide the shears down the shaft of your hair. Make sure to thin your hair slowly as you can always do more but can never go back. Work your way around your head making sure to avoid your roots.
6. Styling thinned hair.
Once you've gone for the cut, give your hair a good style! Your hair should be damp while giving it a cut, so go in with some styling products before drying.
Suave Root Lifting Volume Boosting Spray is great for giving your strands a boost.
Before going in with any hot tools, make sure you use a heat protectant to keep your fresh cut healthy. Dove Style+Care Smooth And Shine Heat Protection Spray is one of our faves and will keep your hair healthy and shiny.
If you try out any of these methods, be sure to share the results with us over @AllThingsHairUS!
Prev Article
Next Article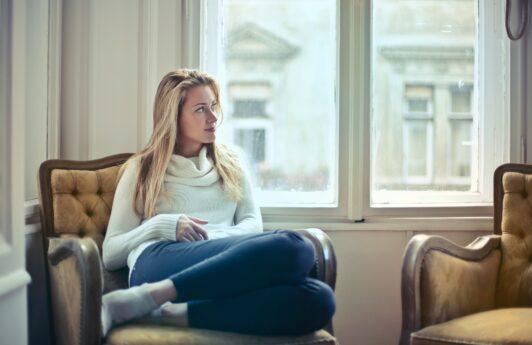 Article
High Porosity Hair: Your Guide for Moisture, Products, and Top 3 Rules to Follow
Or: The real reason your hair probably always feels dry.
See article
All Things Hair on Instagram