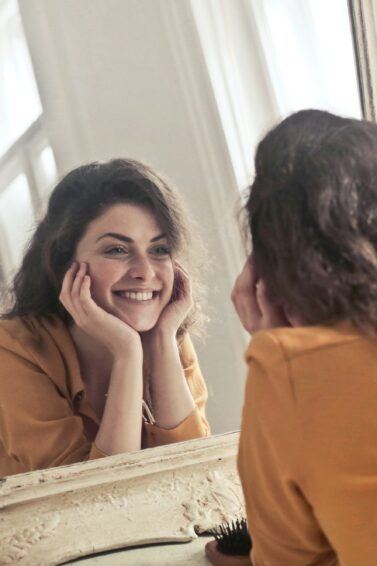 How to Stop Hair Breakage Effectively in 10 Easy Ways
Learn how to repair hair breakage (and even stop it altogether!) like a pro.
Split ends have you feeling down? Rough, brittle hair getting in the way of that dream hairstyle? We feel you. There's nothing worse than trying to achieve the look of your dreams, only to continually hit a roadblock brought to you by incessant breakage. While breakage can be a result of many unavoidable things like harsh temperature shifts and environmental factors, there are a few culprits that you can eliminate one-on-one to make split ends a worry of the past, so keep reading to find out how to stop hair breakage in a snap.
Top 10 Ways To Prevent and Stop Hair Breakage
To end the vicious cycle for good, we put together a slew of helpful guidelines, from getting the best hair breakage treatment for your hair type to common hair breakage repair guidelines. Read on how to stop hair breakage.
1. Choose the Right Shampoo
Depending on your hair type, there are specific shampoos to use to help bring out your hair's natural luster, shine, and inner strength to help it stay healthy-looking and brimming with integrity. When learning how to prevent hair breakage, first and foremost, you want to look for products that are hydrating and moisturizing, as this help keep your locks smooth and nourished from the core. You also want to keep an eye out for shampoos that contain shea butter, coconut oil, or almond oil, as the oils in these shampoos can help trap moisture in a vulnerable hair shaft.
Need a recommendation for systems that stop hair breakage? We love Suave Professionals Coconut Oil Infusion Damage Repair Shampoo, because not only does it nourish hair from the outside in, but when paired with Coconut Oil Infusion Damage Repair Conditioner, it also helps lock in a crucial amount of hydration, and smoothness, and prevent more damage, too.
2. Consider a keratin-infusing formula
While all conditioners are geared towards deeply nourishing and moisturizing your hair, it's important to choose a reparative conditioner specifically, especially if your hair has been damaged to the point of being prone to split ends.
Strengthening conditioners with keratin proteins, like Nexxus Keraphix Conditioner for Damaged Hair, are an essential first line of defense against damage. When used in tandem with Nexxus Keraphix Shampoo for Damaged Hair, it is known to provide softness and nourish even severely damaged hair via keratin, which increases hair's resilience. This smoothing conditioner reaches into the hair fiber to help repair from within and deliver a smooth, conditioned feel.
3. Say goodbye to traditional hair brushes to prevent hair breakage
Yeah, it's actually pretty damaging to brush your hair with a traditional brush when it's wet. Instead, pick up a wide-toothed comb or a detangling brush to gently undo any knots. Your mane will thank you in years to come when you've prevented stunting your hair growth.
4. Try air-drying your hair
Stop hair breakage by air-drying when you can and when the weather permits! When you hop out of the shower, grab a towel or an old cotton T-shirt and blot your hair dry. Afterward, simply let your hair air-dry for a fuss-free, anti-breakage drying solution.
5. Use heat tools sparingly
Don't get us wrong: We love our blow-dryers, curling irons, and flat irons as much as the next person, but when it comes to learning how to stop hair breakage, it's imperative to understand that heat is one of the top causes of damage. We understand that there's a time and a place for this, and sadly, that shouldn't be as often as you think, especially if you're troubleshooting already-vulnerable locks.
That said, be sure to choose special days to apply heat to your locks, then simply revive your look on your off days with the help of a little dry shampoo, like Dove Style+Care Volume & Fullness Dry Shampoo. This handy little product will absorb excess oils and allow you to extend your current look for longer.
6. Break up with tight hairstyles
As much as we adore a perfectly undone messy bun or ponytail, the fact of the matter is that hair ties and clips can be a culprit as well. That said, pull your hair up or pin it back for that gym sesh or event, but be sure to unfurl it as carefully as possible to avoid unnecessary tugging and breakage.
7. Get a trim
Counterintuitive? Not quite. A trim every six to eight weeks, or at least once every season if you're strapped for time, can be the difference between mindful regrowth or an emergency haircut due to split ends when practicing how to stop hair breakage. Even a quick hair dusting appointment can make a difference when it comes to maintaining fresh, fray-free ends.
8. Deep-conditioning to stop hair breakage
To really protect your hair in the fight against split ends, dullness, and damage, and to effectively learn how to stop hair breakage for good, be sure to implement a weekly deep conditioning treatment into your hair care routine.
We absolutely love the nourishment we get from SheaMoisture Raw Shea Butter Deep Treatment Masque. Ideal for curlier hair types and those with dry to even chemically damaged hair, it has certified organic raw shea butter to help revive and revitalize those strands and keep them in a stronger, shinier state moving forward.
Bonus: When deep conditioning, give the product at least 15 minutes to fully set and absorb.
9. Use Hair Oil
Although the fastest way to tackle hair damage is a trim, when you can't go to the salon, hair oil is quite the life-saver. Choose a moisturizing formula like For Every Hair Type Revitalizing Hair Oil, that not only hydrates but also repairs and prevents breakage thanks to its fatty acid and castor oil blend.
10. Reconsider intense hair treatments
Nowadays, you can really reshape and play with your hair in many ways. However, deep hair treatments like relaxing, perm, and coloring can cause damage and breakage to your strands. This doesn't mean you should avoid them at all costs, but for example, try extending the time between touch-ups and use a leave-in conditioner when exposing your treated hair to the sun.
When learning to stop hair breakage, remember it's a marathon, not a sprint. It takes a while for your hair to return to a near-virgin, healthy state, so patience (and the right products and tips!) is a virtue. Trust us, with all the above tips; your hair will end up looking and feeling better than ever. Good luck! Also, for more hair care tips, be sure to subscribe to our newsletter below!
Prev Article
Next Article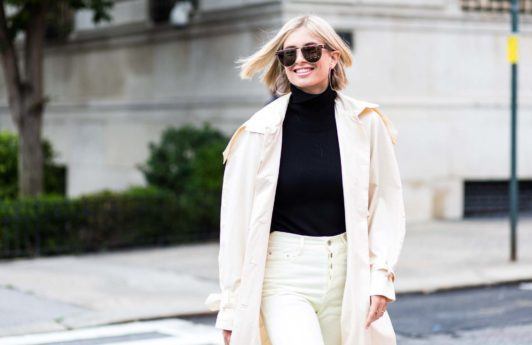 Article
How to Deep Condition Hair: 5 How-To Steps + 6 Deep Conditioners For Bleached Hair
Use these conditioners to nurse your hair back to perfection.
See article
Attempt to assign property "alt" on null
All Things Hair on Instagram