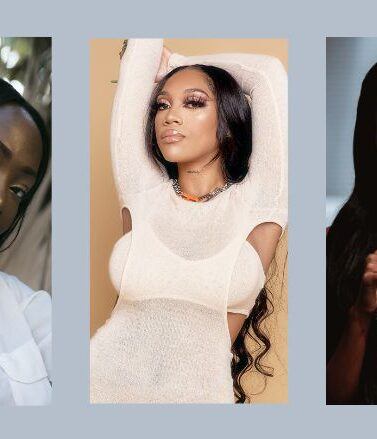 How To Officially Enter Your Skinny-Weave Era
As the skinny weave continues to become a celebrity favorite, more creators on TikTok have been picking this simple yet efficient hairstyle to sport this summer. Skinny weaves require fewer bundles when sewn in than a regular weave that requires a multitude of bundles to create a heavy and voluminous look. To further elevate the simplicity of a quick weave, many are implementing quick weaves into their installation routines as well! Quick Weaves are clipped/glued in to avoid the extra efforts it requires to sew weave into your hair. If skinny+quick weaves sound like your next hair mojo, check out our guide below on style inspiration to help you enter your skinny weave era! 
All About the Skinny-Weave Trend
Ready to enter and new era with your hair? Check out our guide below on different ways to wear quick weaves + skinny weaves.
1. Wet and Wavy Skinny Weave
Wet and wavy hair is the perfect way to switch up your look often without having to keep installing a new set of bundles. Straighten your hair and simply mist it with water to get some waves. However, if you choose to do this hairstyle with a quick weave instead of traditional bundles, be mindful not to wet your hair too often. This may risk the adhesive wearing down over time. 
2. Long Quick Weave with Curls at the End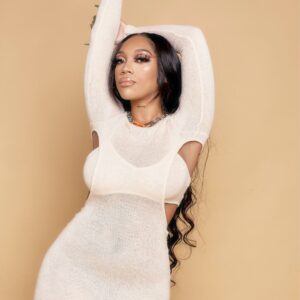 Are you celebrating a special event and want a cute hairstyle that is quick and easy to install and can easily be removed after a few days? This long skinny weave is the way to do it and will be especially time efficient when the quick weave method is used to install. To help hold a curl, use For Every Hair Type Smooth & Style Mousse before curling your hair. 
3. Curled Ends with Color
Take your curled ends up a notch with a splash of color at the ends of your quick weave! We love neutral ombre, and balayage looks this spring. These hair coloring styles are timeless looks that can easily be carried from one season to the next as well!
4. Skinny Weave with Middle Part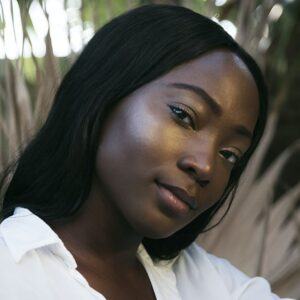 You can't go wrong with a classic middle part. When wearing any weave with a middle part for the most natural look, you will need to leave out your own natural hair for the middle part. Keeping it straight is the easiest way to blend it with the texture of your hair. Use a heat protectant such as Suave Professionals Keratin Infusion Heat Defense Leave-In Conditioner to help protect your hair from damage when touching up your leave out with a straightener. 
5. Unparted Quick Weave 
Are partings, not your thing? Try out this unparted skinny weave look with your quick weave. This look not only looks natural but will save you some extra time without having to continually straighten your hair. Not to mention, this look will help prevent the risk of heat damage. 
6. Synthetic Skinny Weave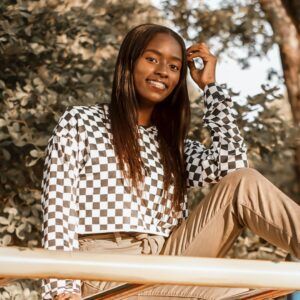 If you want a skinny weave with the slightest volume, try your quick weave hairstyle with synthetic hair. Synthetic hair usually has a bit of thickness and volume to it naturally. However, do note that synthetic hairstyles are meant to be kept in for shorter periods of time. To help elongate the wear time a bit, we recommend the SheaMoisture Wig & Weave Tea Tree & Borage Seed Oil Shine Spray.
Will you be trying skinny weaves or quick weaves this upcoming season? Share this look with us by tagging us @AllThingsHairUS. Also, for more hair inspiration, subscribe to our newsletter below.
Prev Article
Next Article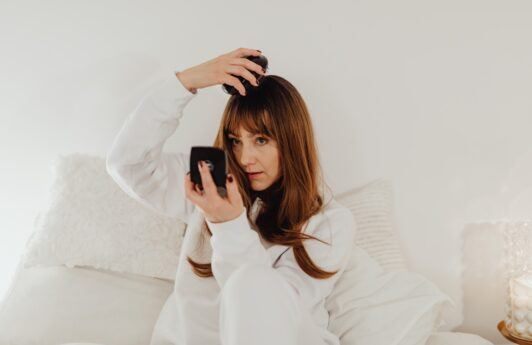 Article
Why a Soft Boar Bristle Brush is a Must for Thin Hair
Delicate hair deserves a delicate hair brush.
See article
All Things Hair on Instagram