25 Trending Undercut Styles with 4 Unique Styling Tips
Avoid any disconnects by learning the right terms.
Whether you've grown up going to the same corner barbershop or have a new, well­-researched place on lock, the first step to getting the right undercut is choosing a barber you like and trust.
Although it might be tempting to just name-drop your celebrity man-crush whose look you want "copied exactly," it's extremely helpful to actually know some basic barber terms. Yes, it can help, but not all hair types and grooming habits are created equal.
What might work for a Hollywood A­-Lister with an on­-call stylist might not work for the busy everyman who can barely squeeze a cut in every two weeks. Sometimes scoring the right cut is as simple as telling your barber exactly what, but that you're also open to his expert opinion. Read on to discover if the undercut sounds like it could be your next style to experiment with:
How to Get the Undercut You Want
Understanding how to ask for an undercut is so important. Using the correct terminology and letting your barber know when your last haircut was and how much you're willing to commit and care for a cut will help determine the best length and type of undercut for you.
1. Last Look First
Very important, and a step most guys forget, is telling your barber how long it's been since your last haircut, undercut or fade. This gives your barber a good reference point of how your hair looked when it was freshly cut. Secondly, it gives you something to work with during your current appointment," e.g. "I want something shorter/longer/more manageable than last time."
2. Divulge
It pays to be open about your lifestyle and habits—specifically how much time you have (or want) to spend on your hair every day. Whether you can commit to something more intense or if you're a wash­-and-­wear guy, makes a big difference. Also, if you work in corporate but still want a trendy style like an undercut, which involves partially or completely shaving off hair underneath a longer layer, ask your barber for his opinion. He can suggest a more moderate version of these cuts, or at least offer up some tips and products that will help tone things down for the workweek.
3. Set Your Terms
We've all learned the hard way: One man's trim is another's crew cut. Be specific, and as with most things, inches get your point across the best. If you're clueless as to how short you want to go, start long and work up from there. If you want to make life really easy for the both of you, know your clipper guards, then you can clearly ask him for the following:
Taper or Fade (interchangeable)
A taper is a style that gradually shortens in length from the top of your head to your neckline. This implies hair "fading" from the crown downwards. Sounds almost crazy obvious, but this long-­to-­short distinction is good to know. This comes into play when asking for styles like a true undercut, which has no taper at all.
Neckline (or nape, back of the neck)
Commonly, there are three basic neckline styles available: blocked, rounded or tapered. Blocked necklines are shaved in a square shape with hard edges and give a crisp­-looking outline.  Downside: Regrowth outside the outline is quite obvious, requiring frequent touch-­ups. Rounded necklines have no angled edges, offer a softer appearance and are great on longer, non-­shaved hairstyles. Lastly, tapered necklines are the most versatile (and slimming, if that is a concern). The hair gradually just "disappears" into the nape. This is the most natural­-looking and easily maintained style.
Texture
It pays to know your hair type. Thinner hair can do with more volume at the crown. Ask your barber for some choppiness, which he might give you by point-­cutting hair at a 45-­degree angle for some sexy texture. Thicker, coarser, generally unruly hair? Tell your guy you need your hair to be thinned out at the top. He'll most likely take some thinning shears on your crown—special scissors that cut some strands and leave others alone—for more balanced, refined tips.
4. Post-Cut Products
Once you've got the undercut you've been hoping for, it's important to add the right styling products to your arsenal to keep the cut looking fresh. If you're going for a quiff or pomp look, you're going to need a product that can give you hold throughout the day to maintain your style. AXE Texturizing Cream is a perfect product to add to your lineup, it's lightweight and will give you the hold to create the perfect volume to show off that undercut.
If you've got a curly style on top of your undercut, try SheaMoisture Men Argan Oil & Shea Butter Defining Cream to keep your curls defined and in place.
25 Undercut Styles to Inspire You
So now that you know how to ask for an undercut, it's time to find the perfect variation of this look. Keep scrolling to check out undercut hairstyles you should try next!
1. Voluminous
Balance out your super short undercut with some major volume on top. This contrast will give you the best of both worlds when it comes to short and medium-length haircuts. Show off your wavy texture with this multi-length style.
2. Tease Away
Grab a teasing comb and create some major volume at the front of your style. This level of volume and smooth finish will give you a cool and intentional style. The sleek finish takes this style to a whole other level.
3. Swooped Undercut Taper
Give your style some definition and edge by trying this trendy swooped style. This look is defined and sleek and one of the trendiest undercut styles. This multi-dimensional style adds an instant cool element to any look.
4. Slicked Back Undercut Mens Haircut
Grab a dime-sized amount of hair gel and comb your hair back to create this slicked-back style. This is a great undercut mens haircut because it's professional, but can easily be worn for many occasions.
5. Shaved Classic Undercut
Go for an authentic undercut and completely shave the bottom half of your style. This super clean look is military-inspired and will give you a sharp edge to your style. Clean-cut and easy-to-wear, we love this undercut style.
6. Sharp Edges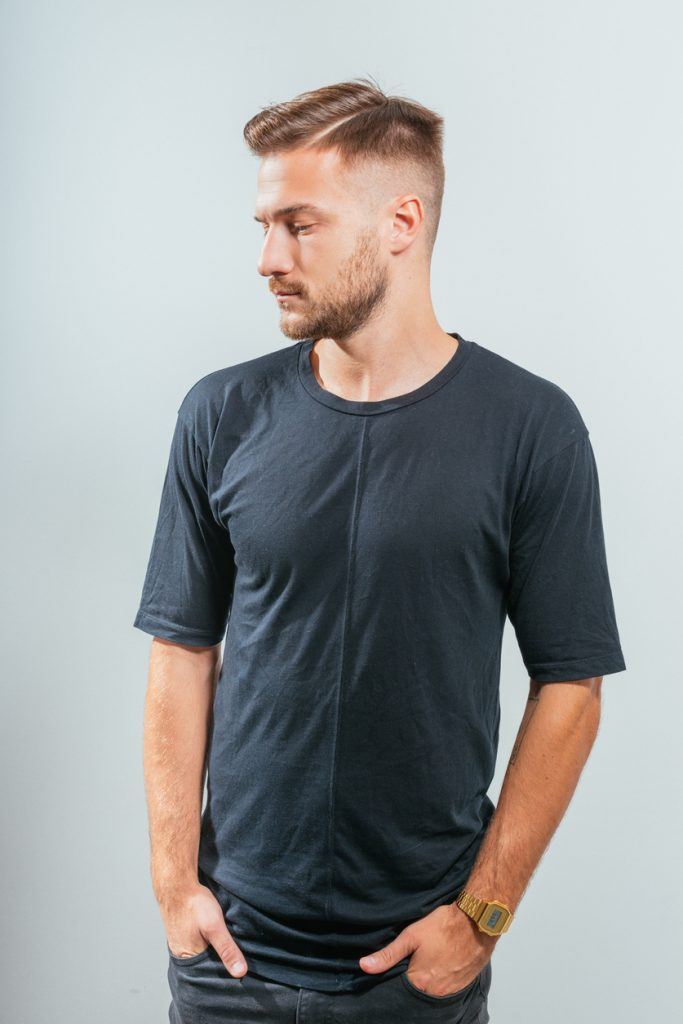 This style is all sharp edges and edgy angles. We love the unexpected edges of this style and can't recommend it enough. Combed-over and sleek, the edginess is quickly balanced by the swoop up on top.
7. Pompadour
The classic pompadour invites an edgy undercut for a very cool combination style. This blended style is messy and edgy at the same time. This is the ultimate cool-guy hairstyle and the height offers some instant dimension.
8. Natural Waves
Soften your style by wearing your waves naturally and embracing that easy texture. This is a great way to style your curls for fancier events or a busy workday. Use a strong hold hair gel to keep your curls intact.
9. Messy Medium Undercut
Opt for a super messy and laidback medium undercut hairstyle, style by pairing your undercut with a tousled top. This look is easy and laidback and one of our favorites of the collection.
10. Messy Man Bun
Throw your strands up into a messy man bun and show off the undercut underneath. This is a great way to play with an undercut style without sacrificing your length.
11. Streamlined Man Bun
Opt for a larger undercut and pull the top half of your hair up into a work-appropriate man bun. This look is sleek and refined and totally office-appropriate. It's a great way to wear your longer hair in a more put-together way.
12. Hard Part Man Bun
This trendy combination style incorporates a man bun, undercut, and hard part! One of the edgiest styles in the collection, this look is as cool as it gets. The diagonal part at the front adds extra edginess to this style.
13. Full Hair
Amp up the volume with this super full and dynamic style. Achieving volume of this level will give your look a unique and personal vibe. This extreme contrast between long and short hair is instantly edgy and cool.
14. Classic Undercut
The classic undercut is the perfect choice for someone looking for an easy yet still trendy style. Use a touch of Dove Men+Care Medium Hold Molding Paste to hold your style in place.
15. Braided Afro Undercut
Pair your braided man bun with an undercut for an easy style that still feels cool. This is a great way to wear your natural hair with an unexpected twist. It allows you to keep your hair on the longer side without having it fall into your face.
16. Combed Over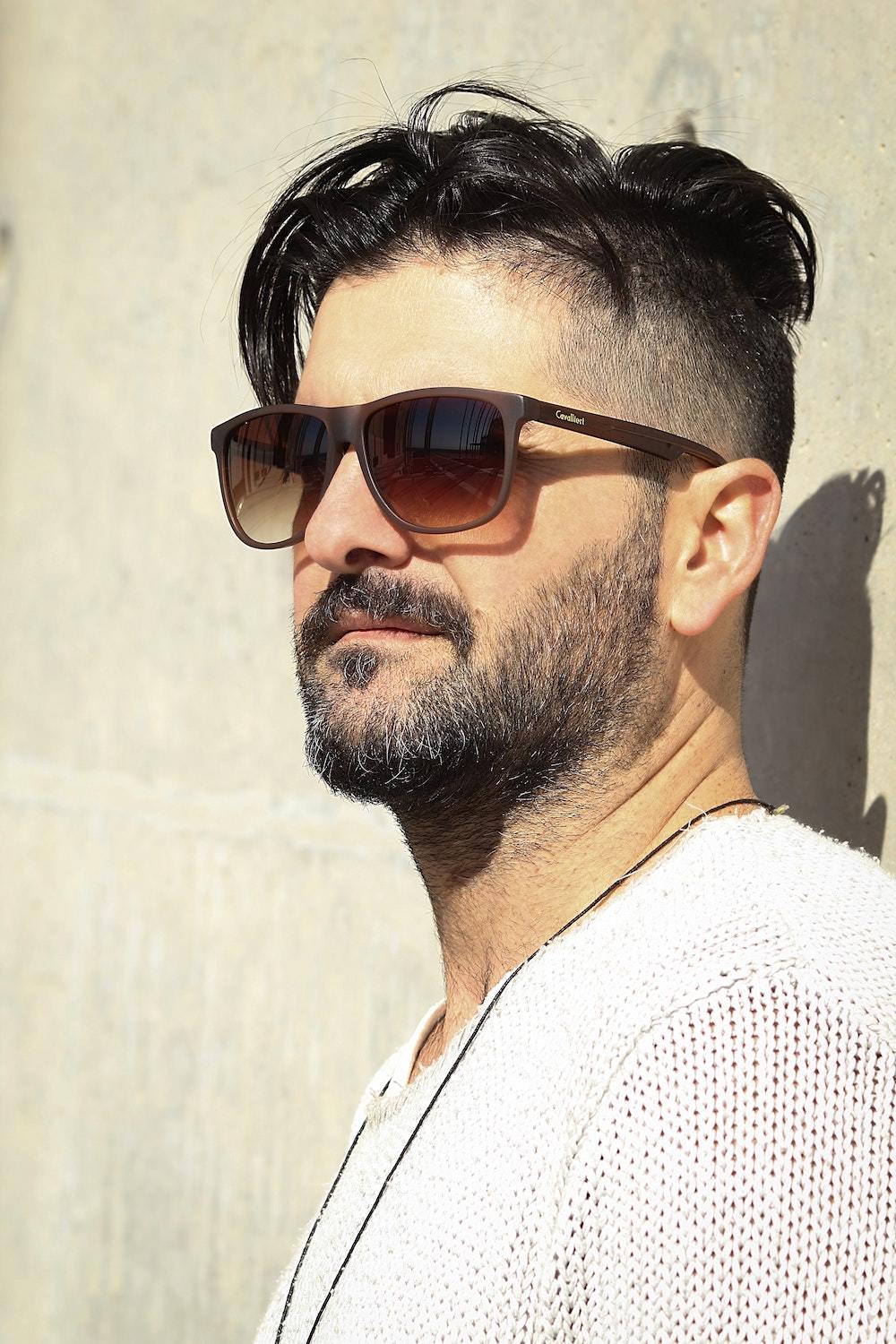 This isn't your grandfather's combover. This combed style pulls the top half of your undercut style over to one side for a super cool and edgy look. Use just a touch of hair gel to add some shine and hold to your style.
17. Undercut Fade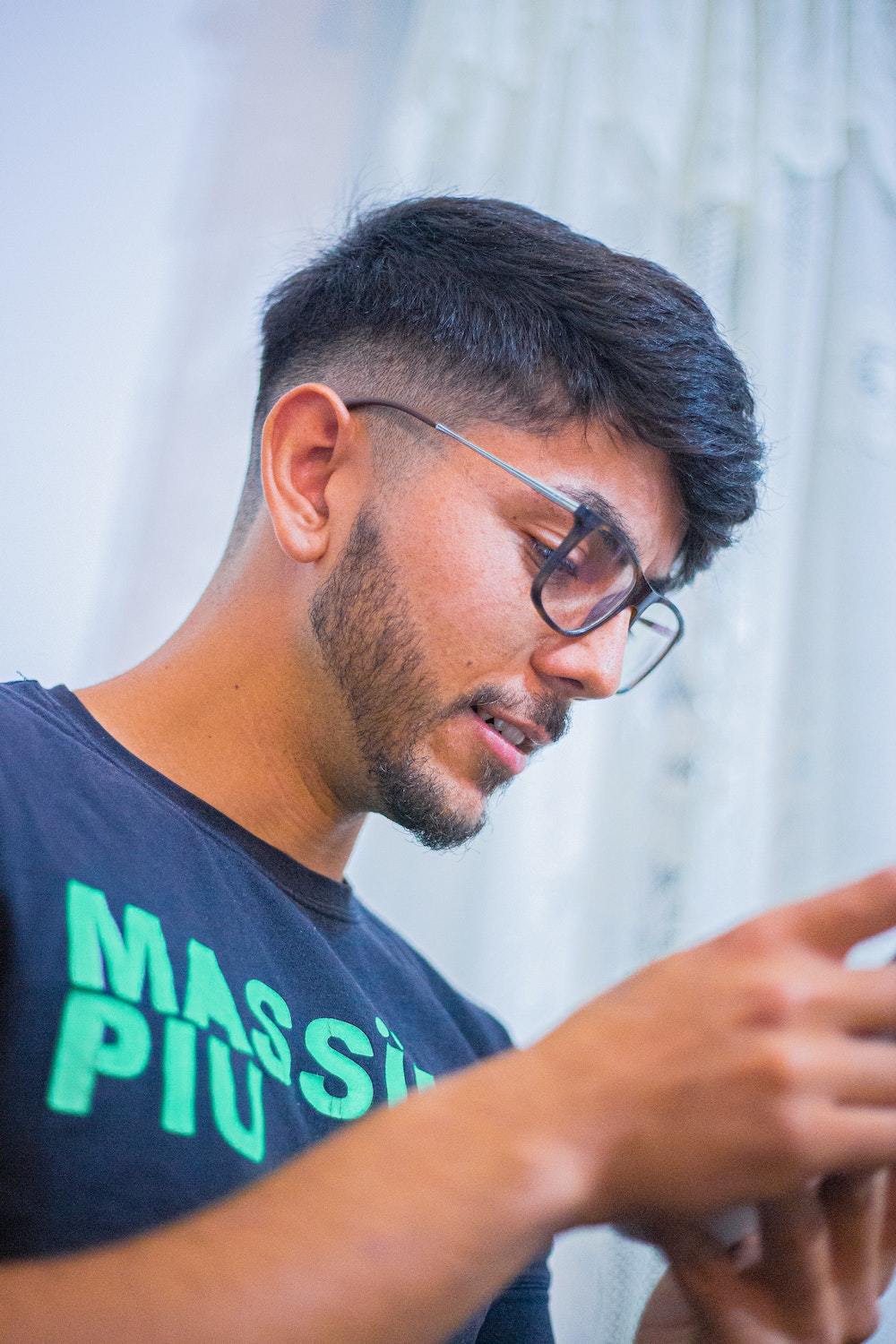 Are you looking for a classic undercut style? Be sure to consider the undercut fade. This go-to style is trendy and pretty much universally flattering. It works on every hair type and texture!
18. Styled Up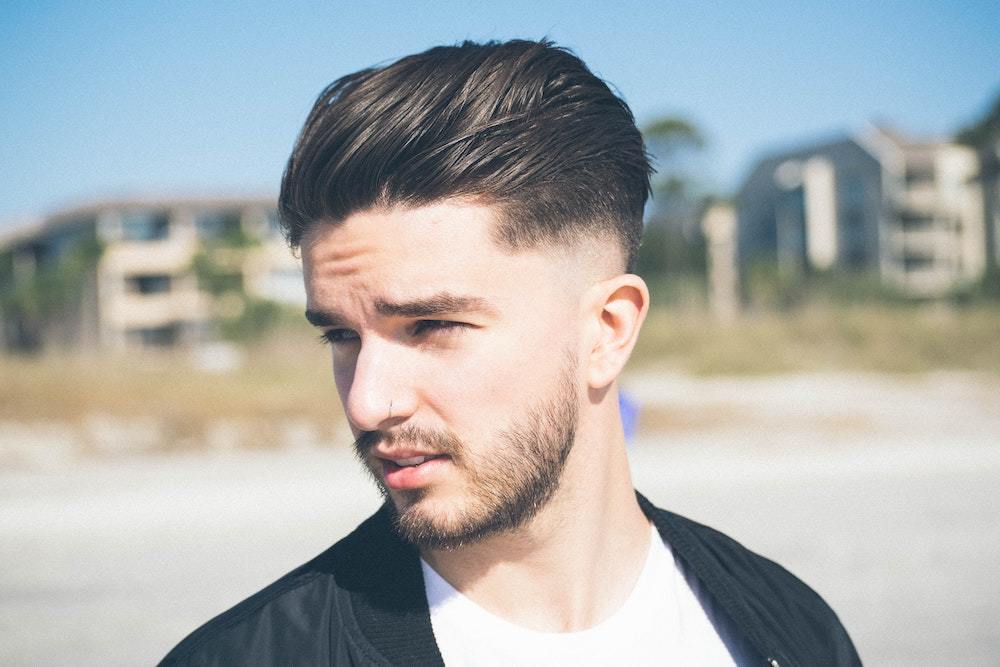 Style your hair for some major volume to make a statement with your strands. This look balances height and a closely shaven look for a super-cool finished result. Use a bit of hair gel and a comb to create this slicked-back style.
19. Clean-Cut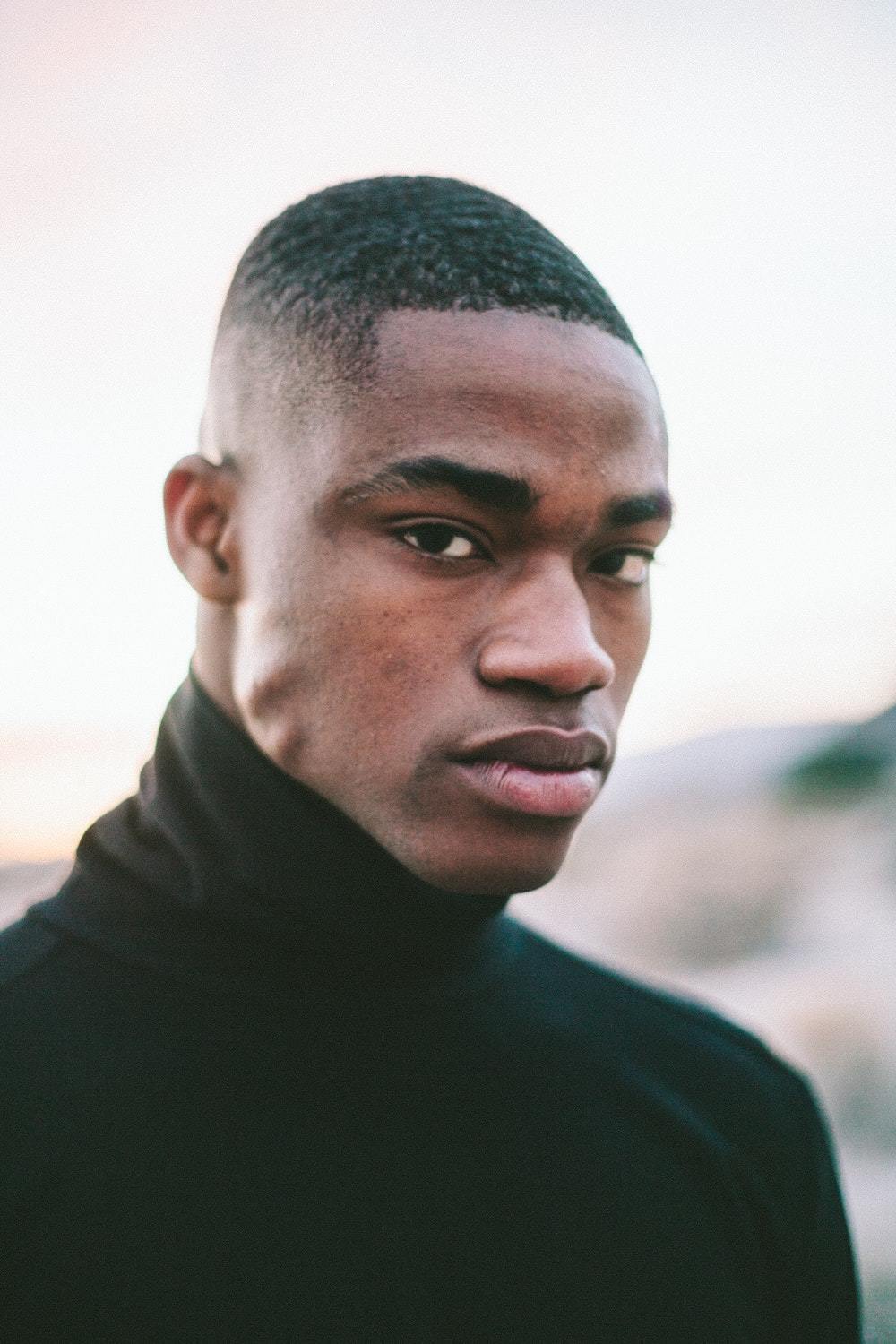 Make your undercut make a statement with this clean-cut look. This look balances a closely shaven look with your natural texture for a perfectly cool finished look. It's a great way to show off your texture while keeping your hair cropped and close.
20. Shaved Sides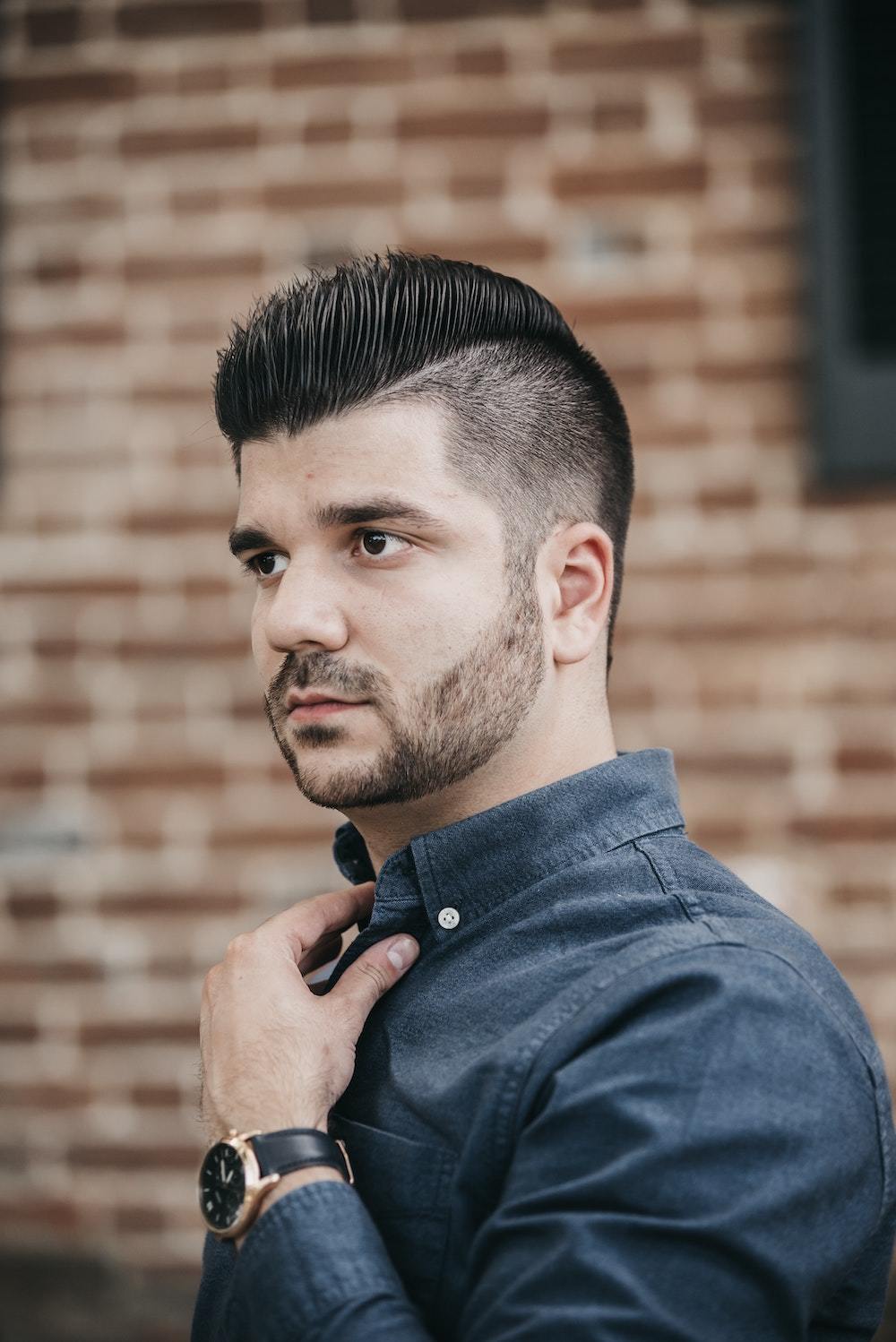 Keep the top long and shaved the sides completely for a high-contrast style. This look is particularly cool with a close-shaven beard. Use a hair comb to create this cool, separated style.
21. Messy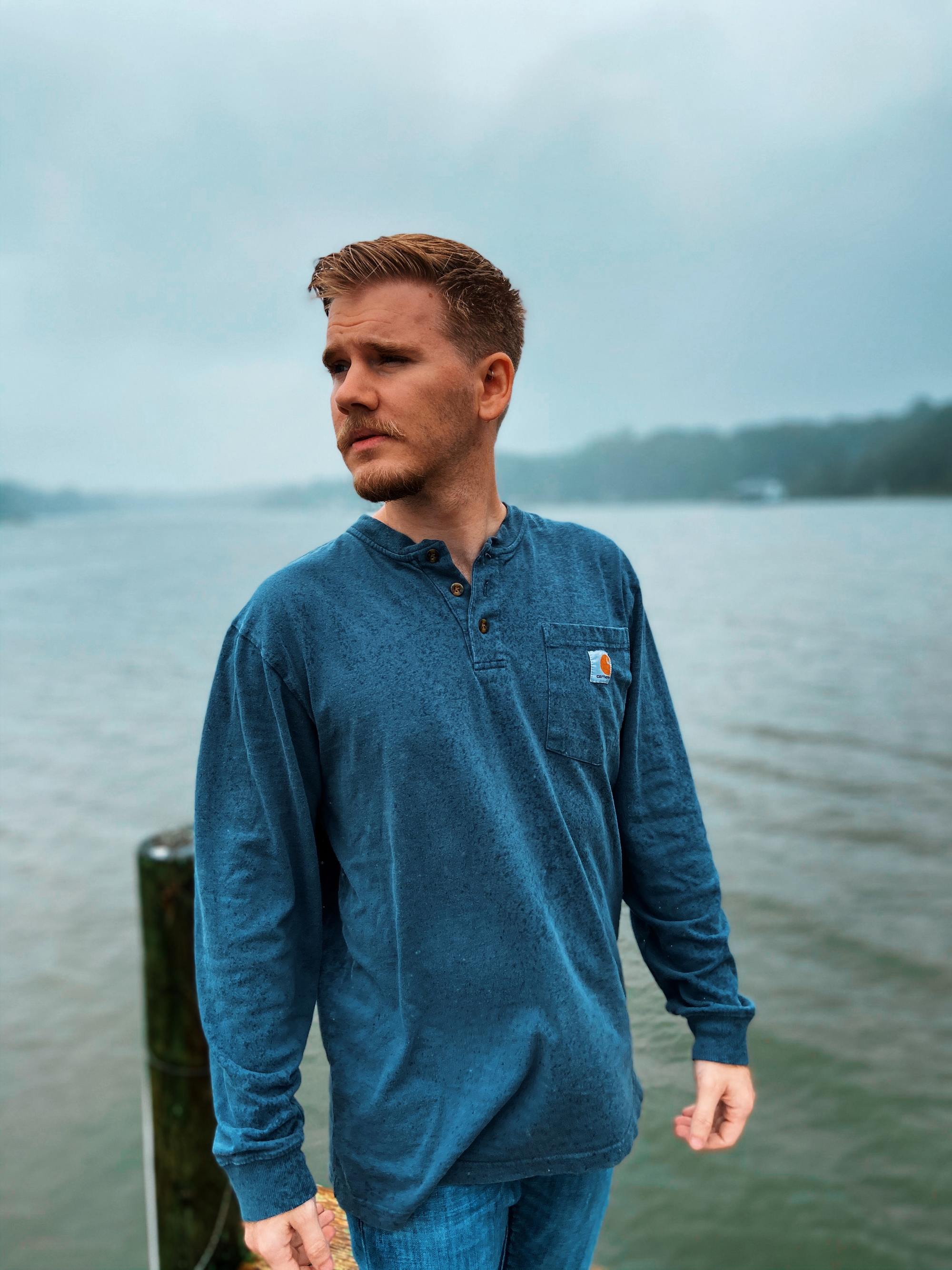 Consider this the male equivalent of beach waves. This messy and undone look is the best way to make an undercut work as a messier style. Easy-to-wear and flexible, this is a super versatile hairstyle.
22. Clean-Cut and Cool
Keep your hair clean-cut with this military-inspired style. This cut works on a range of hair colors and textures and requires very minimal upkeep. The mid-length texture on top offers some dimension to the style.
23. Play with Pattern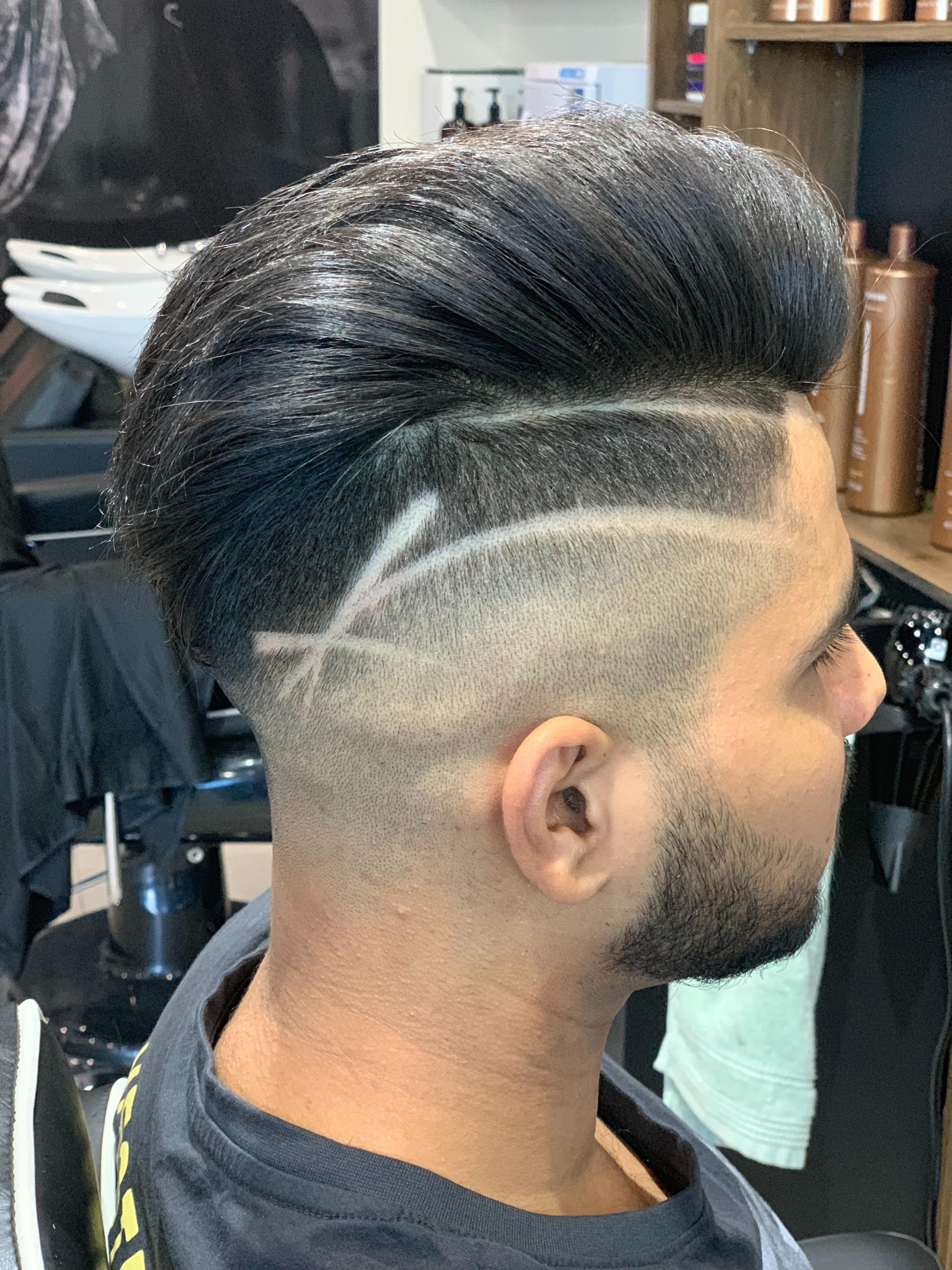 Play with patterns in your undercut to make a major statement. Bring this photo to your barber for inspiration and get creative with your look. You can get as creative as you like with your look!
24. Classic Undercut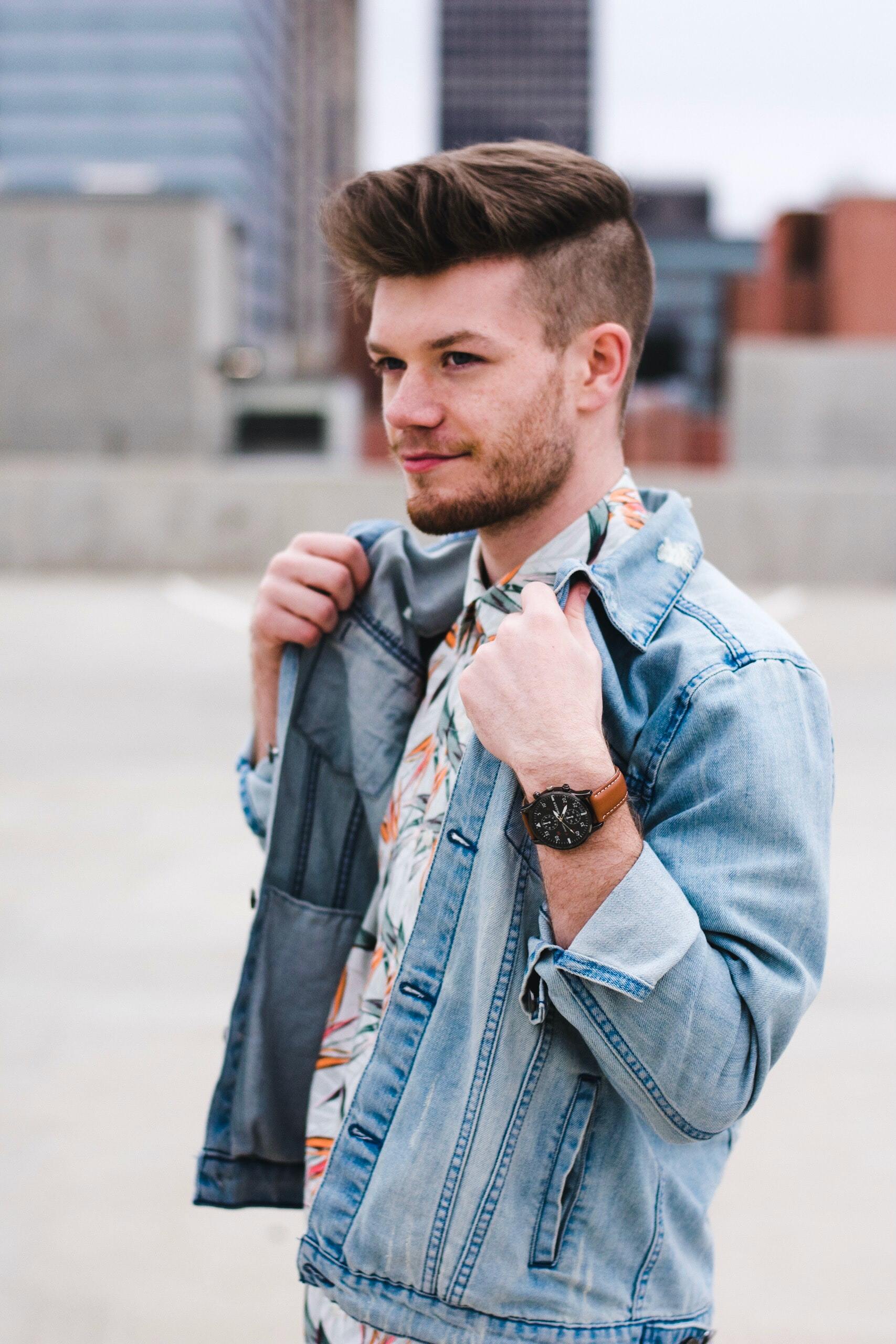 Go for a classic undercut if you're just dipping your toes into this style. Voluminous on the top and short on the sides, this classic undercut hits all the major notes. Pair it with a closely-cropped beard to finish off the look.
25. Easy and Clean-Cut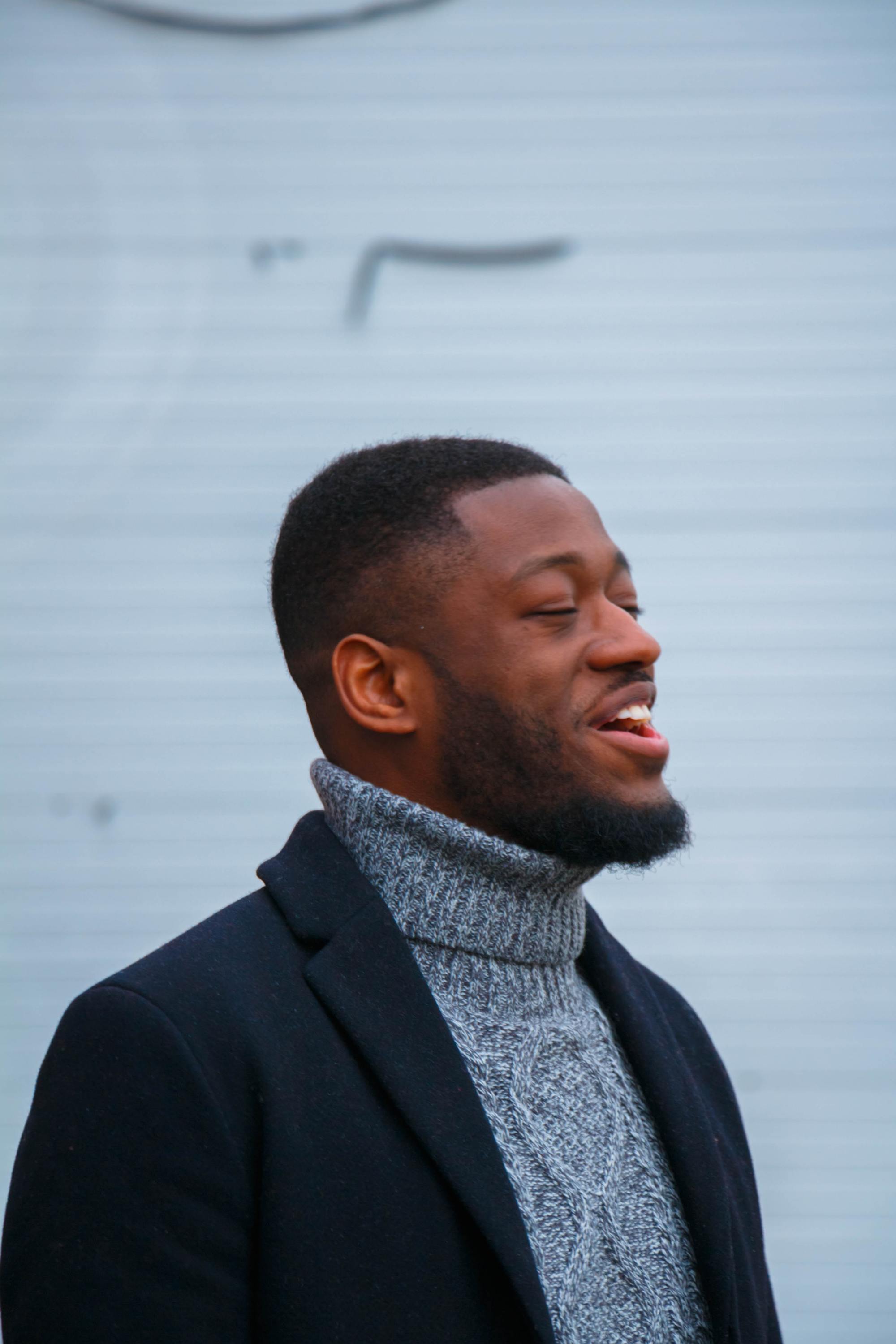 Wear your style in an easy and clean-cut look with a short and easy undercut style. We love how this look works with a shorter beard! It adds an instant cool factor to your style.
Thinking about trying one of these undercut styles? Snap a picture and tag us @AllThingsHairUS!
Prev Article
Next Article
All Things Hair on Instagram