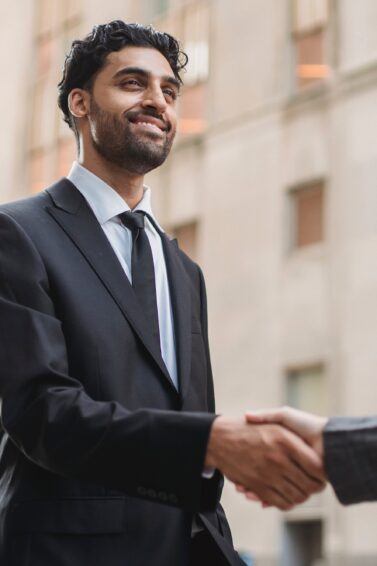 How-To: Styling Facial Hair for a Formal Event
Continuing the spirit of No-Shave November, we say that styling your beard is equally as important as styling your hair. 
If you are a dude with facial hair, making sure it looks good for buttoned-up events is just as important as wearing a suit. A scraggly beard in need of a trim will make sure you won't look like a slick gentleman, especially during times you want to look well-groomed and put-together—i.e. a hot date, or even for a Zoom work meeting. Now that many people don't get to dress up as often, you want to take advantage of those opportunities when they come up. Styling facial hair for formal events is not all that hard, you can even do it at home.
First, as with any good D.I.Y., you'll need the right tools. A good set of hair clippers is essential if you have a longer beard. You'll also need a sharp razor and a pair of mustache clipping scissors for the best results. Using tools that aren't sharp will give your beard a rough texture and can give an uneven look. Read on to learn more about styling facial hair for your next big night out:
Styling Facial Hair: Guidelines for Formal Events
1. Trim for an even look.
For dudes with facial hair longer than a stubble, you'll probably need a trim. You don't need to lose the length of your beard, but it does need to look clean-cut. For facial hair that's on the shorter side, choose a clipper attachment at a length you like and give an all-around trim-down. For long beards, trim scraggly hairs with a sharp pair of hair cutting shears.
2. Use a razor for clean lines.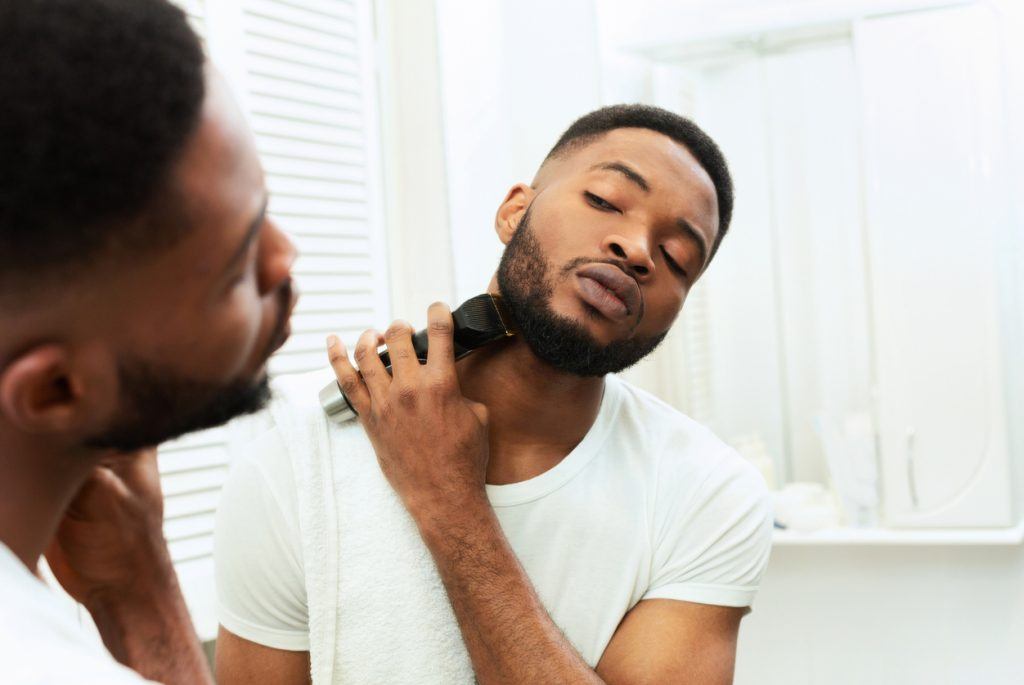 To make sure you look as professional as possible, you'll need to have straight, clean lines where your facial hair meets the hair-free skin. Use a razor to shave down any hairs that make the line look bumpy. Make sure you go slowly so you don't trim too much. It's easier to do one side of your face at a time. Going back and forth is a good way to end up shaving too much hair.
3. Wash your beard… gently.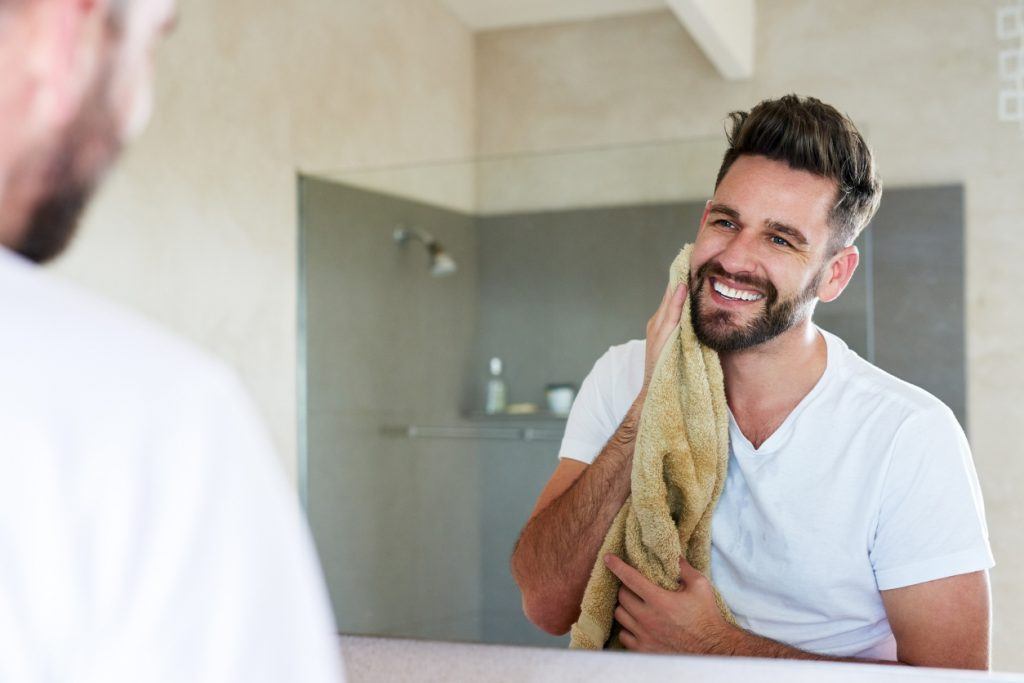 On the day of the formal event, make sure you gently wash your beard. You can do this in the shower with a beard wash or shampoo. We love SheaMoisture Men Maracuja Oil & Shea Butter Beard Wash because it's pH balanced and deeply cleanses your beard to get rid of dirt, oil, and flakes without drying out your beard or skin. Washing your beard will make it softer and easier to style with the right styling products.
4. When styling facial hair, don't forget to moisturize!
For longer beards, try using beard oil. Not only does an oil soften up your beard hairs, but it adds extra shine. This makes any longer beard look more formal than a rough, matte beard. Beard oils can also help moisturize the skin underneath your beard that often gets neglected.
Prepping with SheaMoisture Men Maracuja & Shea Oils Beard Conditioning Oil helps moisturize with some light taming. Follow up with a wax or balm, like SheaMoisture Men Maracuja Oil & Shea Butter Beard Balm to help get that clean, conditioned look with control.
Prev Article
Next Article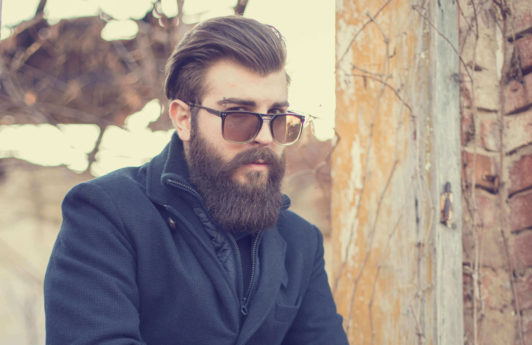 Gallery
Recap of 2016 Hair Trends for Men
Presenting the looks that made us turn our heads.
See article
All Things Hair on Instagram