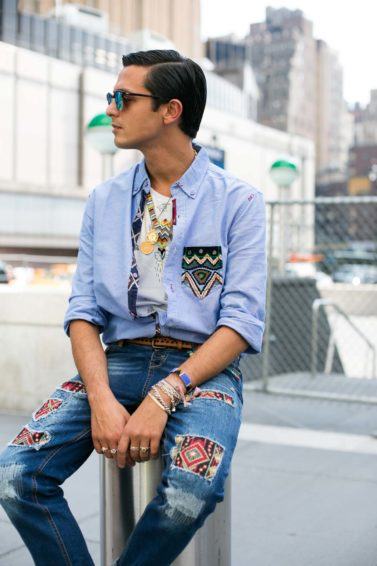 Vintage Hairstyles for Men: 3 Easy-to-Recreate Looks We Love
No school like the old school.
Want to try out a blast from the past hairstyle? There's just something about those well-groomed, vintage hairstyles for men that always seems so classic and refined. Every strand is perfectly combed in place, and has just the right amount of product. Whether buttoned-up or bad boyish, looks such as the pompadour and undercut ended up being quite revolutionary, with a good number of these retro hairstyles still being requested for in modern salons.
However, although these looks are indeed iconic, it's one thing to see your favorite actor sport that enviable, dapper hairstyle. It's totally another thing to try to recreate it yourself (#NailedIt!). Scroll down for a few tips on how to do three of the most popular, old-school vintage hairstyles for men:
1. Pompadour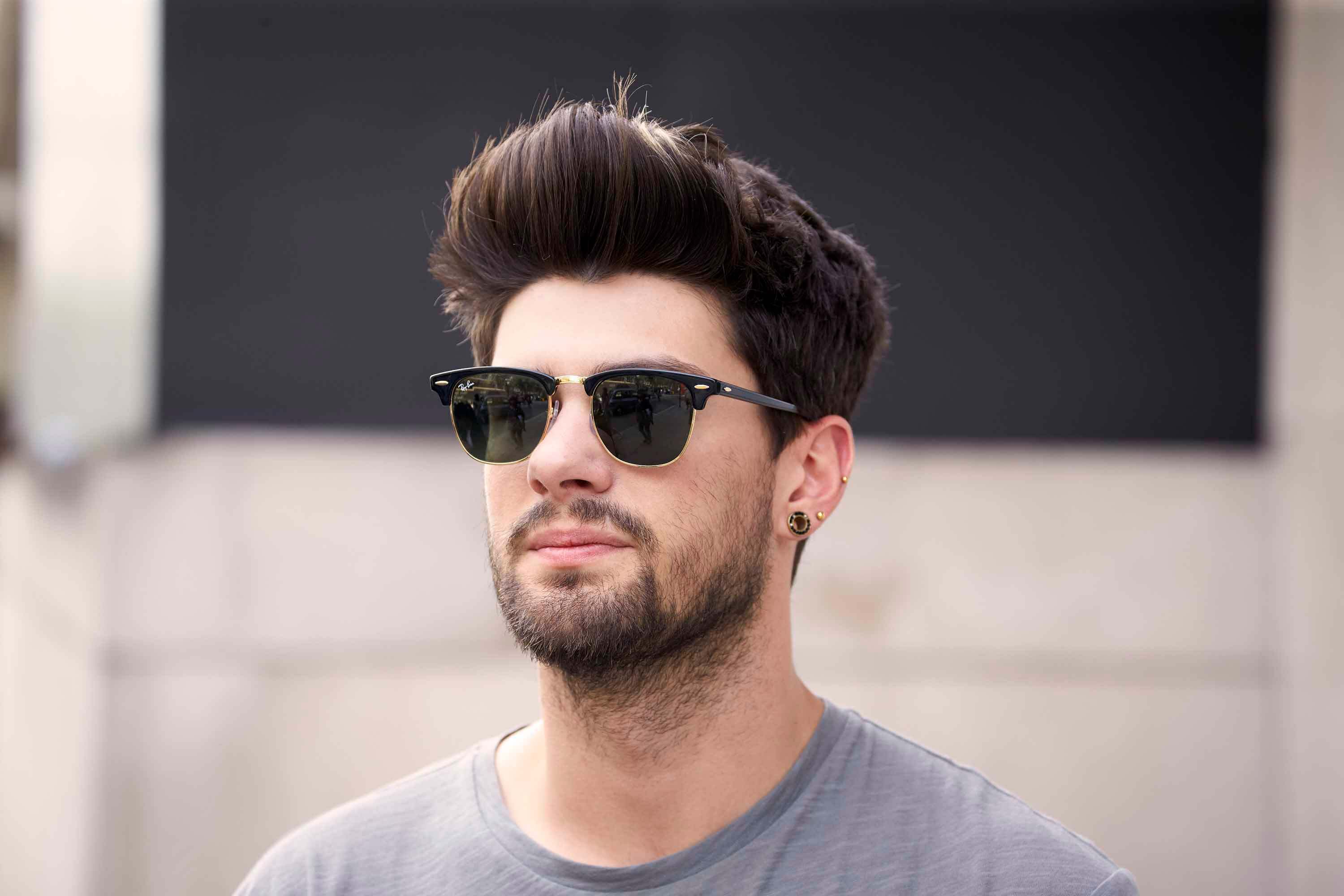 The pompadour, or pomp, is a hairstyle most notable for a high, crested "wave" at the front. This really big hairstyle also comes with an equally formidable history. It's perhaps the ultimate #tb, as it gets its name from Madame de Pompadour, mistress of King Louis XV and seductress/arts patroness extraordinaire who was a member of the French court in the 1700s. The look shot to the forefront of pop culture again in the 1950s to the delight of greasers everywhere.
To achieve, first ask your barber for a regular scissor fade haircut, where the tops are kept around three inches longer than the back and sides. Style by applying a dime-sized amount of shine pomade, such as Bed Head for Men by TIGI Slick Trick, onto hair with a fine-toothed comb. To put the final touches on your pomp, comb the tops straight back and nudge your hair slightly forward to create some lift with your other hand. Pomps don't usually have a part, so guys with receding hairlines are better off with something more forehead-forgiving.
2. Ducktail
Another look hot with both street-slick 1950s bad boys and Hollywood actors of that generation was the ducktail. This popular hairstyle wasn't a quack: The hairstyle became so iconic and archetypal to the '50s greaser look that people can hardly disassociate the era from these vintage hairstyles. The ducktail featured hair that was combed flat on each side, with both the left and right side meeting at the back of your head in a V, looking like, surprise, a little duckie's tailfeathers. The front of the hair was usually mussed up with gel or pomade (try Dove Men+Care Control Gel) and styled into sexy, floppy curls, which were democratic enough to hide any bald spots or thinning. Can you say hot rod?
3. Sleek Comb-Over
If you're a fan of Old Hollywood glamour or of black-and-white films, chances are you've seen your favorite leading actors sport these sleek vintage hairstyles for men. The slick comb-over featured a short, almost high and tight fade. But with the tops of the hair parted over to one side and slicked down with a high-shine product. The look was neat and debonair and went with the formal, polished suits of the era. Most relevantly, however, it was also super easy to do: All you needed was some wax or non-greasy pomade, such as AXE Signature Clean Cut Look: Classic Pomade, and a comb. Recreate this gentlemanly look this year by combing hair back at a slight angle (and not straight across to the opposite side) for a fresher, more easygoing feel.
Prev Article
Next Article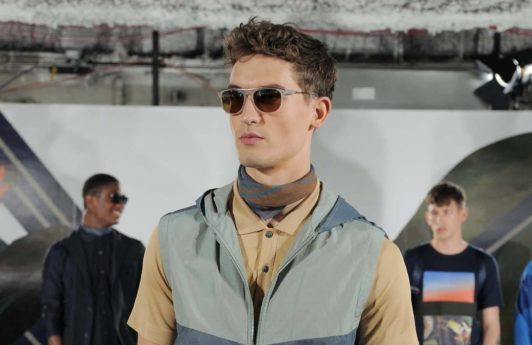 Tutorial
Tutorial: How to Create a Modern Quiff
The key: a more natural-looking hairline.
See article
All Things Hair on Instagram