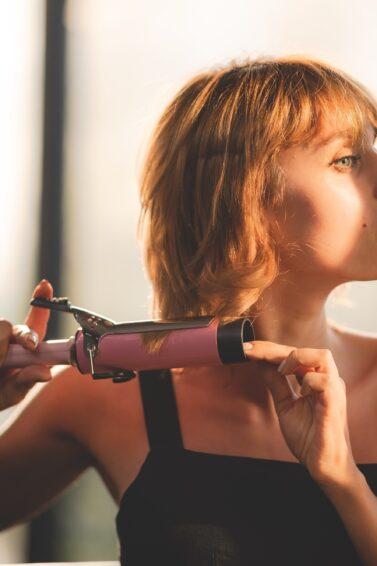 Fashionable Long Hairstyles for Oval Faces
Reinventing the wheel? More like sprucing it up.
When it comes to long hairstyles for oval faces, those #blessed with this facial shape have their pick of the litter. Women with oval faces can easily play with all sorts of different textures and styles, and their symmetrical features can easily work with various hair partings without looking out of balance.
Having an oval face shape isn't actually having a face equal in length and width, as some people mistakenly think (Ed's note: we consider that more of a round facial structure).
The "perfection" in an oval face comes from having a balanced ratio, where the length is 1/3 longer than its width.

Other characteristics are no hard angles, a feminine chin and a bright, open forehead. The reason this shape is so coveted is that these particular dimensions are easily flattered by a wide variety of styles and cuts—very little to no camouflaging tricks are necessary—and their features usually end up looking softer and universally pleasant.
Being spoiled in the genetic department means this facial shape may also tend towards sticking to classic cuts and hairdos ('cause why fix what's not broken?). But in honor of a new season, we list down some fresh ways to spruce up long hairstyles for oval faces that won't just complement, but also modernize the way you look for the summer. Read on:
Fun Long Hairstyles for Oval Faces
1. Shiny curtain waves
Ah, waves… the oval-faced gal's go-to, and we don't blame her. They create some flirty light reflection around the cheeks, and are swingy enough to provide personality without the heavier look of curls. Update the look by parting hair in the middle and having the shortest of your layers (we know you have them) bend slightly away from your cheekbones. Keep the waves big and windswept for a cleaner look, or bendy and slightly zigzaggy if you're looking for more edge. Don't forget to apply a shine-enhancing cream such as TRESemmé One-Step 5-in-1 Smoothing Cream lightly on the lengths and ends for a telltale gleam.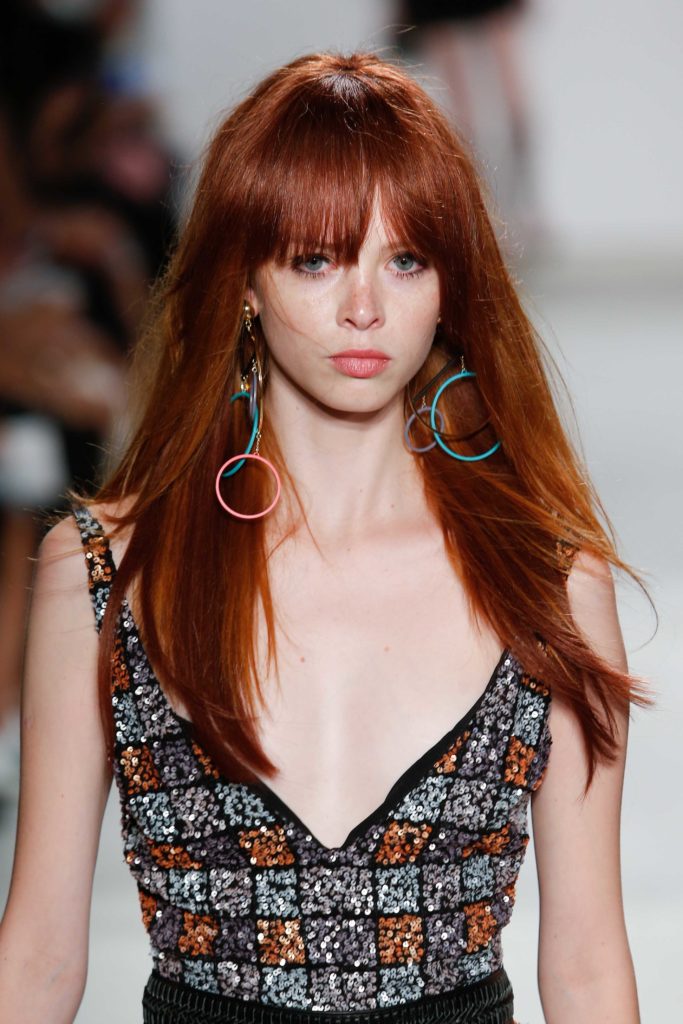 2. Full fringe
You look terrific with bangs, no surprise there! A fuller fringe that's slightly rounded/longer at the temples perfects that ideal oval shape you have going on by evening out a higher forehead. The trick is to maintaining their lush, healthy, freshly blown-out sheen, as full bangs look their best when stringiness is kept at bay. Do so with a refreshing dry shampoo that can perk your fringe right up during that midday slump. We love the scent and plumping power of Dove Refresh+Care Volume and Fullness Dry Shampoo.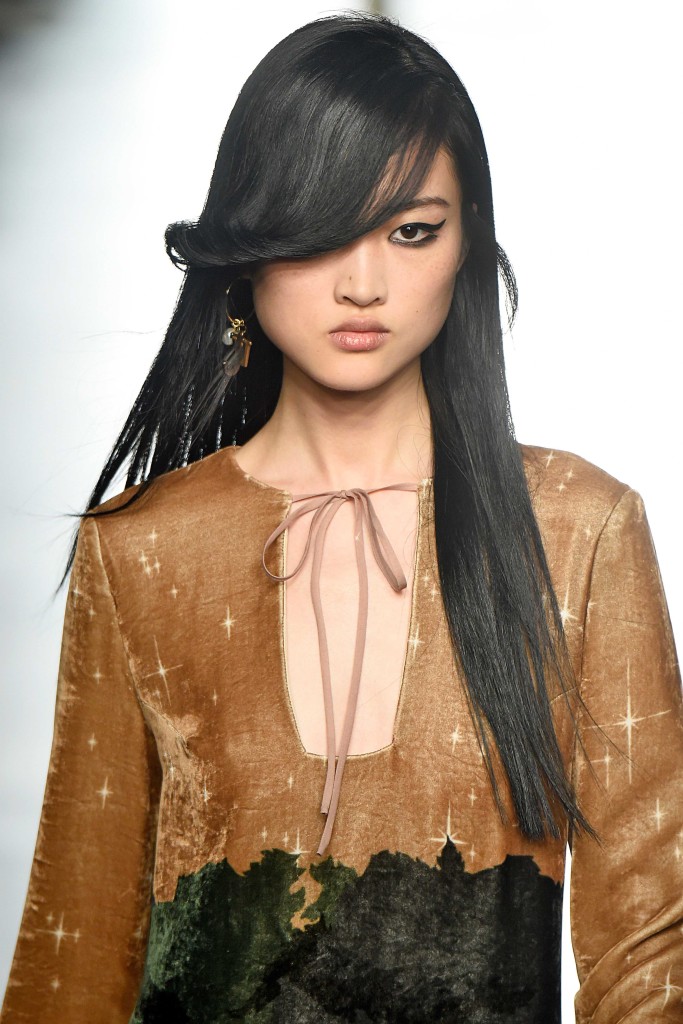 3. Straight and volumized
Who said straight hair had to be flat and limp? Retain some luxurious-looking bounce at your roots by blowdrying hair with a volumizing lotion, like TRESemmé Beauty-Full Volume Hair Maximizer. Proceed to sleek out the lengths and tips. Refine those ends with a flat iron to further seal down any errant flyaways. Wearing this style with a deep side part further enhances its sexy party-girl appeal.
4. Beachy and boho
Long hair lends itself to looking the best with beachy, salted-down hairstyles, so maximize that look for the summer by making saltwater spray a part of your daily arsenal. Create some texturized waves by first priming hair with a hairspray like Suave Dry Texture Finishing Spray. Follow by air-drying for a split-second and creating large, imperfect bends using a flat iron. Lazy girls, rejoice: Obviously, the less thought-out, the better—those haphazard waves only add to this style's appeal. Pro tip: Make sure you curl away from your face to open your features up more.
5. Side-parted curls
Go the Old Hollywood route with some luscious, full-bodied curls, all swept to one side of the face or over one shoulder. First create a side part, then blowdry hair with a volumizing mousse such as Nexxus Mousse Plus Volumizing Foam. Proceed to curl sections of your hair from the cheek down around a 1½" curling iron barrel, aligning the curl patterns per section. Mist with a shine-enhancing hairspray when done, and swoop over one shoulder.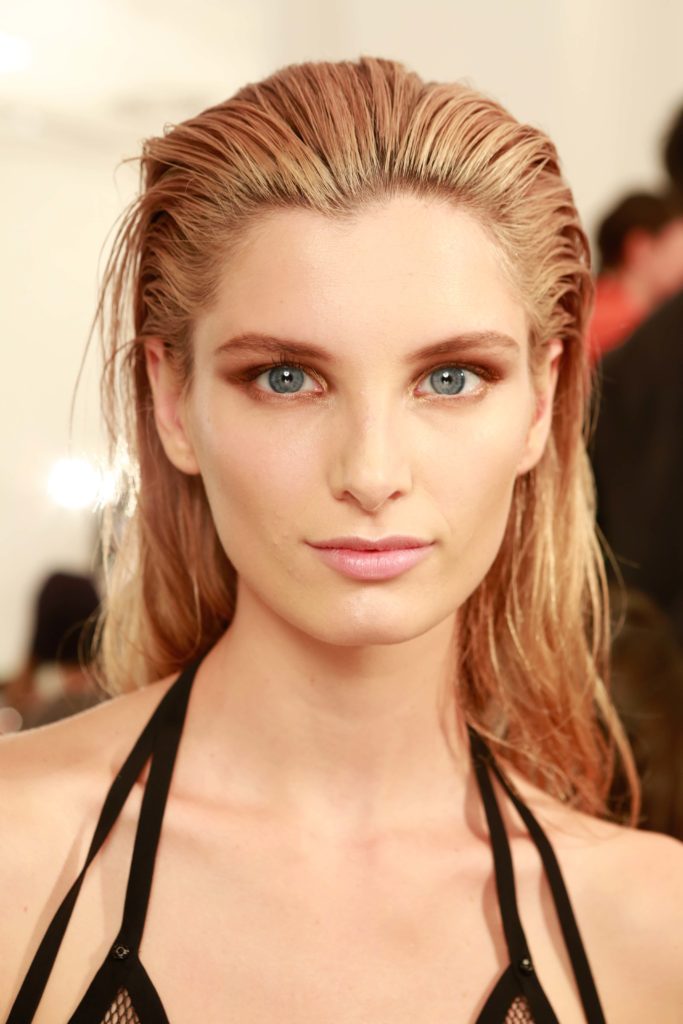 6.Slicked-back hair
Recreate the modern femme fatale look of '90s powerhouse divas with a long, slicked-back hairstyle (super trending right now!). For day, you can opt to wear it to the side as well, but however way you choose, that wet look is key. You can afford to show more face, so don't be afraid of opening up that forehead and letting your features take center stage. Wash and condition with a moisturizing shampoo system to prep hair, and blowdry till damp. Proceed to apply some wet-look gel or serum, like TRESemmé TRES Two Mega Firm Control Gel, from root to tip—ideally, a dime-sized dollop—and comb thru using your fingers, or a fine-toothed comb, if you want a more refined finish. Tuck the sides behind your ears and work that smize
Which of these long hairstyles for oval faces are you willing to try?
Prev Article
Next Article
Article
Your Triangle Face Questions Answered plus Inspo Styles
Finding the right hairstyle for your triangle face is much easier than geometry class.
See article
All Things Hair on Instagram