Everything Hairstyles 2017: Hair Interviews, Resolutions and 21 Styles to Inspire
Get inspired to try out a new look with this collection of 2017 hairstyles.
We take our hair inspiration anywhere we can find it. From the hairstyles we see in ads to the looks photographed on the runways to our favorite Netflix shows, and even watching people on the NYC subways, there seems to be new hairstyle everywhere we turn. Not to mention that we can't get through an All Things Hair meeting without one of us pointing out a cool new style we've just spotted. When it comes to predicting trends for the coming year, it's no different. Last year's hair innovations undoubtedly contribute to deciding what has been in store for us in 2017 so far. We've scavenged for the best of the best and have compiled an awesome collection of hairstyles 2017 that we've been loving so far.
Each of these 2017 hairstyles represents the vibrant and eclectic presence on the runways mixed with the wearable street style trends we've taken note of and loved. This collection of 2017 hair trends are sure to be all the inspiration you need if you still want to try out a new hairstyle this year!
If you're anything like us, you're always on the hunt for some hair inspiration and ideas to guide you in the right direction when you want to switch up your look or hair color every now and again. This is especially prevalent as the year progresses and trending hairstyles for 2017 have continued popping up all over our Instagram feeds. For some insight into the latest trending hairstyles, we spoke with Michael Sparks and Heather Cie, co-owners of the Cie Sparks Salon in Los Angeles. As a head stylist, Sparks is renowned for his ability to create face-framing layers, creating hairstyles that are both voluminous and light whereas head colorist, Cie is know for creating color on some of the world's most celebrated actresses and fashion icons! Awesome, right?! Read on for some 2017 hairstyle inspiration, plus our hair 2017 resolutions that we hope will you inspire you this year, too!
2017 Hairstyles for Women to Try Out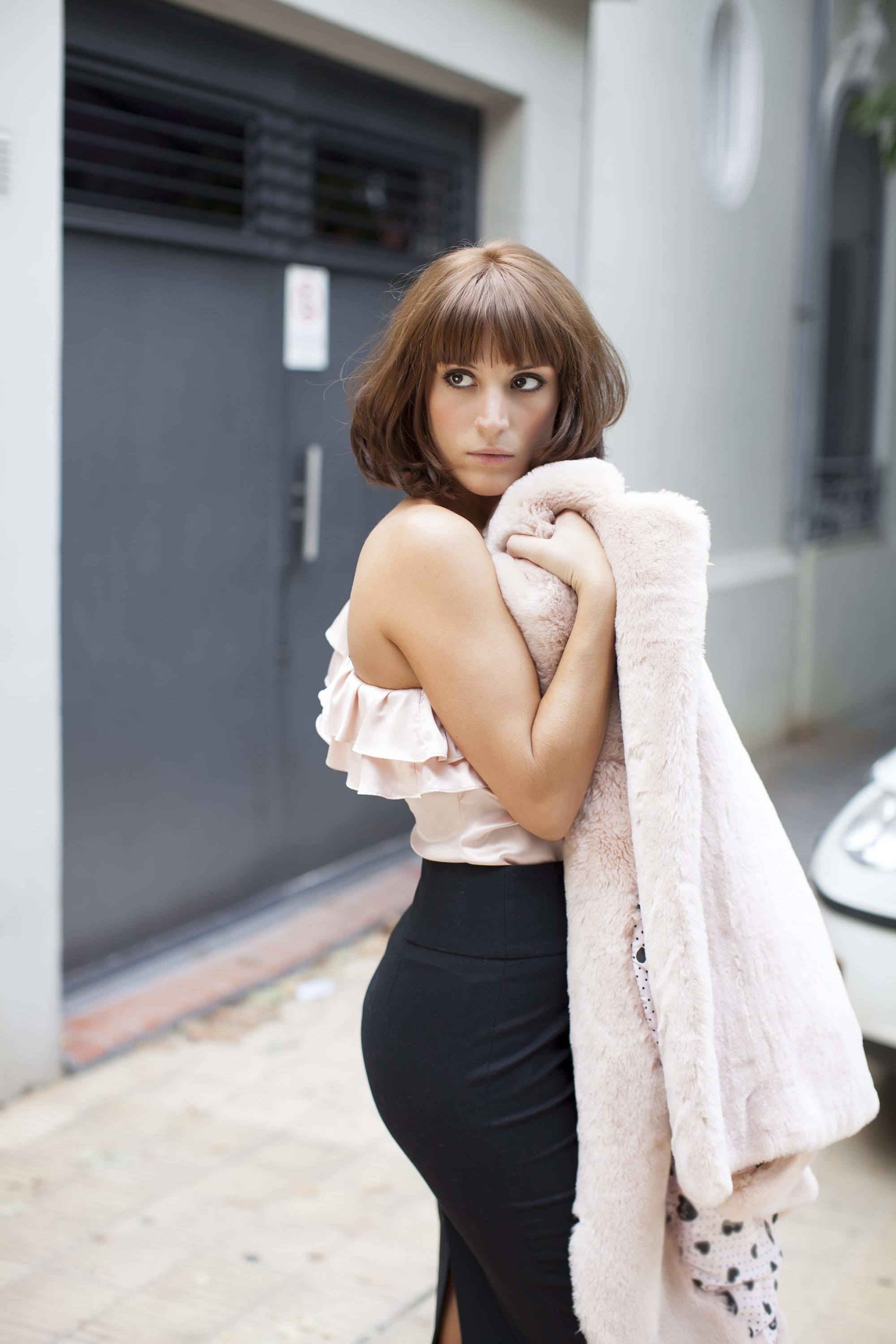 1. Bangs + A Bob
A combination of two of our favorite hair trends, both bangs and bobs has been making a major comeback in 2017 hairstyles for women. A versatile look, this style isn't specific to any particular hair texture. As we learned in 2016, curly haired women can rock bobs and bangs, too. In fact, a little extra volume takes this shorter style away from the schoolgirl zone and into the chic blogger leagues. Styling a 'do with this much lift at the roots is as easy as changing up your shampoo and conditioner. Use the Suave Professionals Volumizing Shampoo and the Suave Professionals Volumizing Conditioner to add fullness and moisture to your shorter strands.
1
Suave Professionals Volumizing Shampoo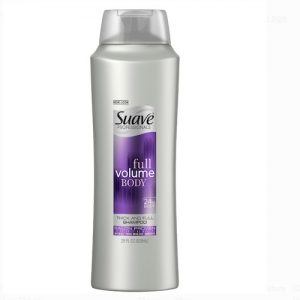 2. Dressed-Up a Simple Style
We're almost halfway through 2017 and now is the season to embrace festival styles! Zero in on this trend as you tap into a way to incorporate nature into your hair. After seeing the rise of hairstyles created with succulents over the last year, it's no surprise that other leafy styles are making their debuts. A subtler option than a headful of roses, a simple bun laced with leaves will work even for a midwinter event.
3. Crimped Hair
Creating a crimped hairstyle is a breeze once you get the hang of a three-strand braid. Start with damp hair and a generous pump of the TRESemmé Beauty-Full Volume Touchable Bounce Mousse that you comb through your strands from your roots to your ends. Section your hair off into four separate areas and begin braiding the smaller sections within the larger ones. Secure them with hair ties and let your hair dry overnight. In the morning, undo the braids and comb through them first with your fingers and then with a brush. Style the top in a voluminous bouffant as you rock two trends in one.
4. Fishtail Crowns Fit for a Mermaid Princess
The great thing about this trending hairstyle is that messiness is encouraged. It's also one of our favorite 2017 hairstyles for long hair. So if you're new to the whole fishtail braid scene and you're not quite confident in your skills, this hairstyle isn't out of the question. Create two fishtail braids just below your ears and secure the ends with clear hair ties. Wrap each one up and across the top of your head and secure them into place with bobby pins underneath the opposite braid. Pull a few strands out around your face and let the compliments roll in.
5. The Sleekest Style
Sleek wet hair meets the simple ponytail in this style – two trends we saw all over the runways this year. Some careful combing and strategic hair smoothing will yield these high fashion hairstyle results even on the worst of hair days. Finish off with a mist of some hairspray to lock your style into place.
6. Sleek Straight Hair
Okay, so this clearly isn't a new trend but might be something new if you don't have straight hair. A great blowout, after all, can certainly change up your look without having to chop off your strands. Some gals that are really, really committed to straight hair can opt for permanently straightened hair through Japanese hair straightening.
For something, less, well, permanent, you'll need a good flat iron. Start off the style by prepping your hair with the TRESemmé Thermal Creations Heat Tamer Spray. Then, take small sections at a time to straighten your hair. To get the perfectly straight look, make sure you don't bend or twist your hair in the flat iron. You'll also need to make sure you don't bend your hair while it is cooling down! But, after all that you'll have gloriously sleek hair.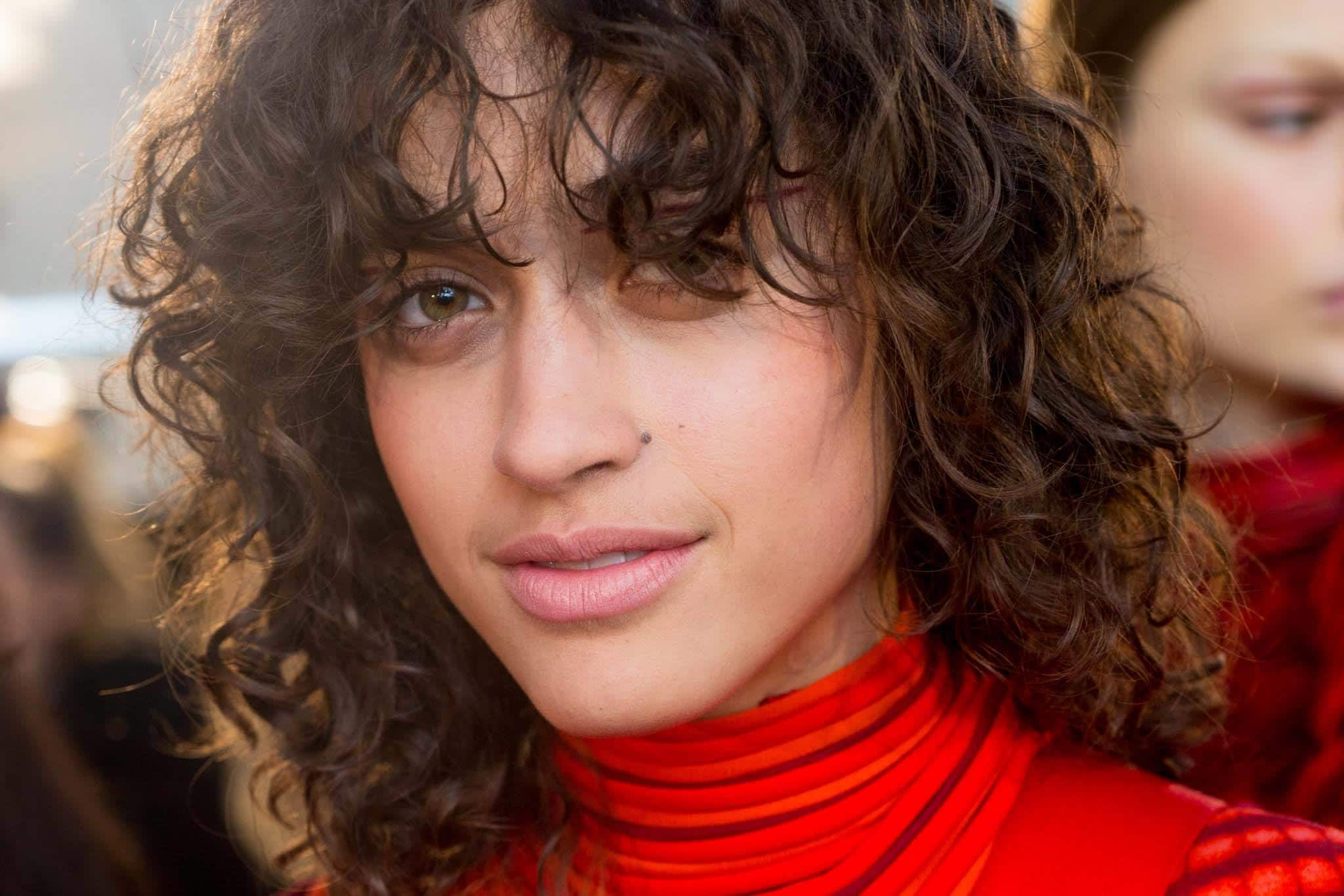 7. Shaggy Bangs
The shag was one of the 2017 hairstyles for curly hair that we love! It's universally flattering (seriously, guys, gals, all different hair types) that allows you to incorporate wispy, shaggy bangs into your wavy or curly hair. To get this look, ask your hairstylist for a classic shag haircut with layers. To get the bangs, ask for thick, defined bangs. Apply some mousse to your damp hair, air-dry and you're all set!
8. The Hair Flip
Want the quickest, easiest way to add a boat load of volume to your hair? Try the hair flip. This easy style takes literally two seconds to do. Start with your hair the way that you normally wear it. Then, just flip hair from one side to the other. That's literally it. It's just like the deep side part, but less precise and dare we say more sexy?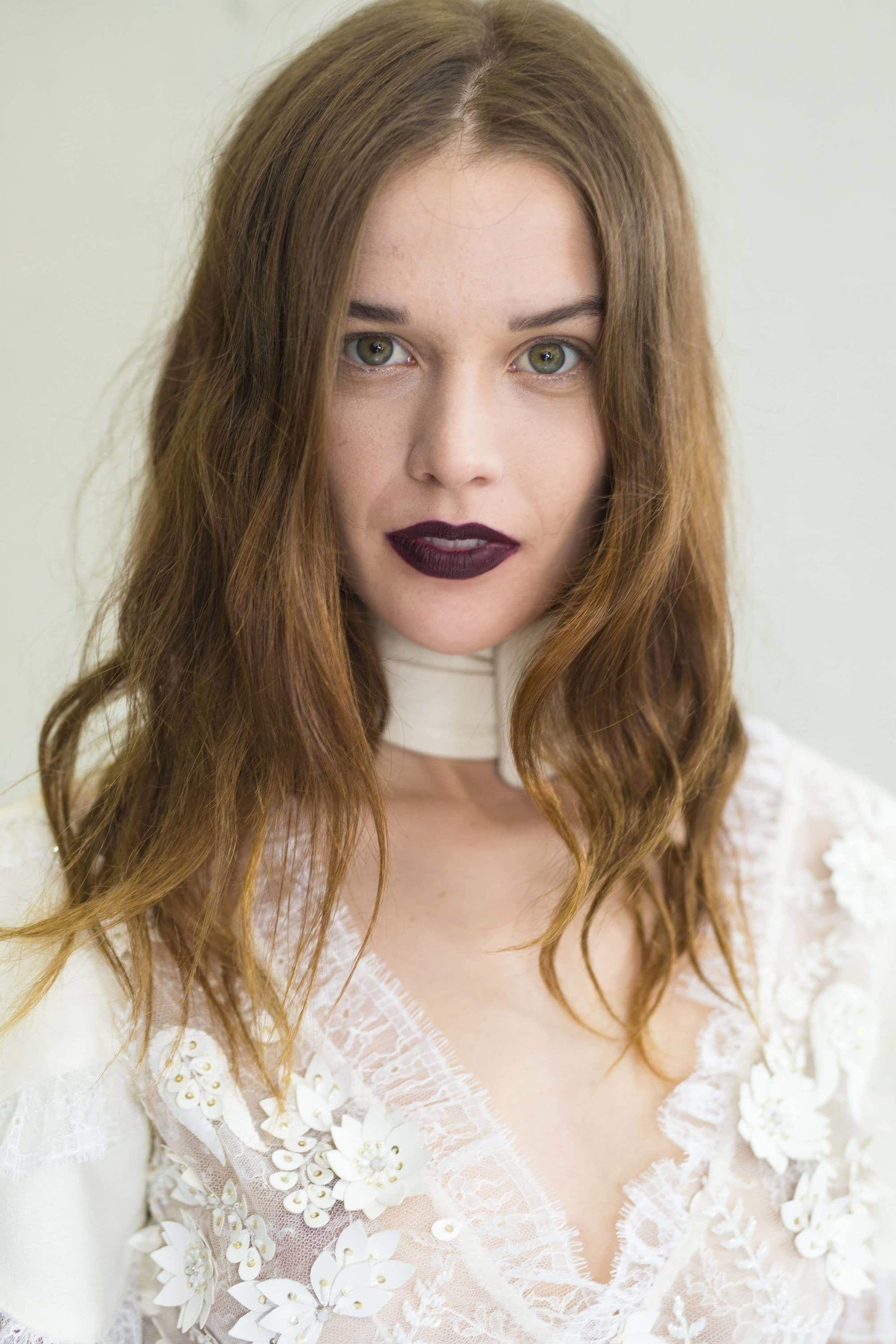 9. Scandi Waves
The waves of this year have been looser, flatter and look totally effortless. Scandi waves, are made with your flat iron instead of a curling iron. However, they do take a little extra time, so budget an extra 10-15 minutes when you want to create this style.
The thing that makes scandi waves different is that they aren't pulled or twisted through your flat iron. They're more like clamped in. You'll create a wave by bending a small section of hair. Then, use your flat iron to clamp it and set that wave in place. Go one wave at a time to get this cool girl texture.
10. Tight Ponytails
Grab your boar bristle brush, because tight, smooth ponytails have been huge this year. These tight ponytails are worn not only with pin straight hair, but with beautiful curls. The key is to make sure the roots of your hair are nice and tight.
Start off with nicely detangled hair to make your life so much easier. Then, take the boar bristle brush (they give the smoothest texture) and brush your roots back. Keep brushing your roots until you've gathered your hair into a ponytail. Then, tie that ponytail nice and tight and you're done!
11. Intricate-Looking Braids
The great thing about braids is that they almost always look more complicated than they are. Once you master the French braid and the fishtail braid you're pretty much golden. To make your braids look more intricate you can do so many different techniques. You can pull and massage your braids to add volume. You can also combine multiple braids to create a cool look.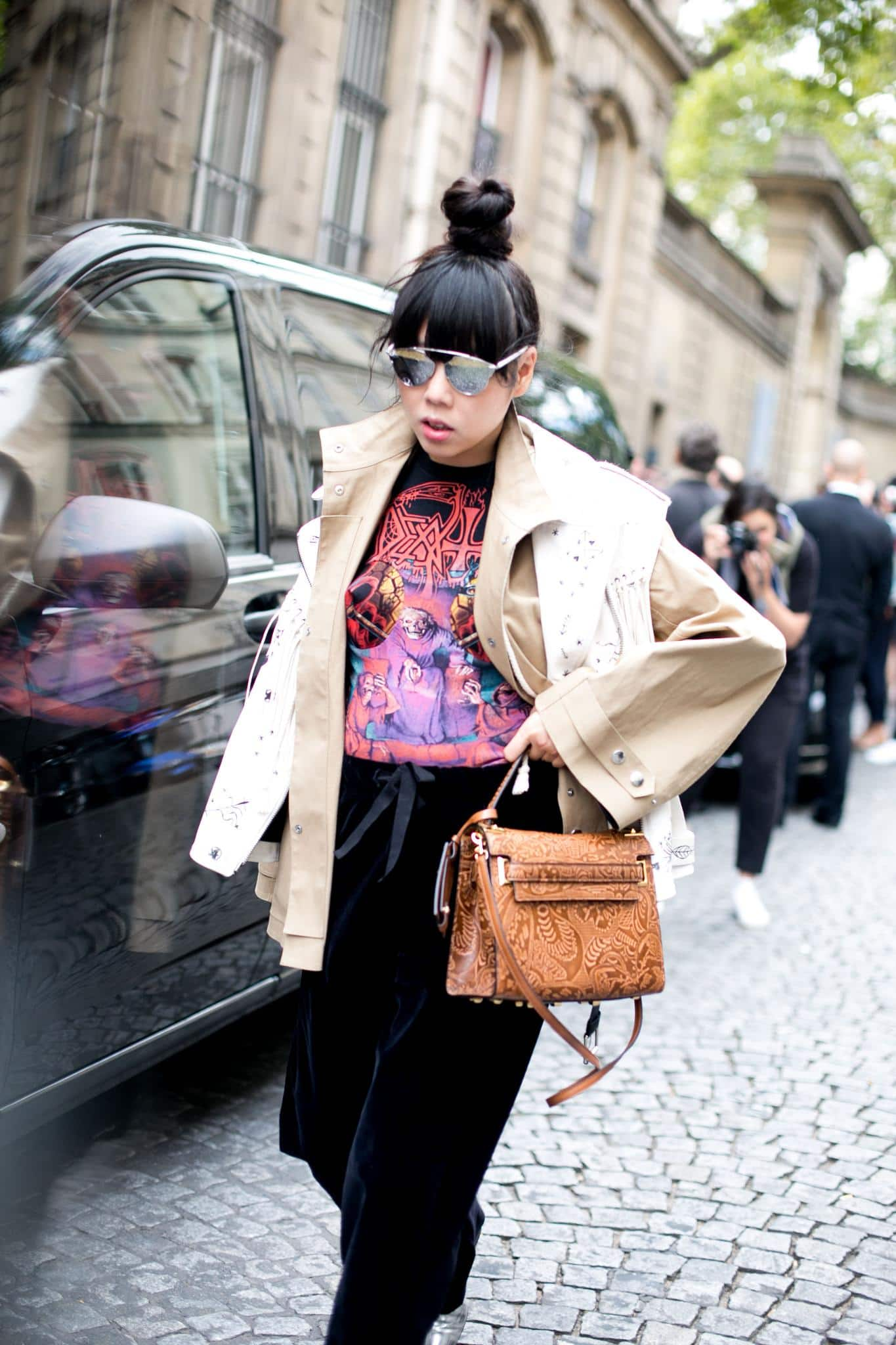 12. Extra Long Bangs
Long bangs have been getting increasingly popular this year. This eyelash grazing length looks flattering and stylish and you can even test out how bangs will look on you by following our fake bangs tutorial.
13. Retro Waves
Fingerwaves are a NYFW trend that have gone mainstream in 2017. This elegant but glam hairstyle is wearable on all hair lengths and it's surprisingly easy to style. Using a fine tooth comb, create one C shaped curve. Use one finger from the other hand to hold the curve in place while you make another curve in the opposite direction. Sexy, retro hair in just a few minutes.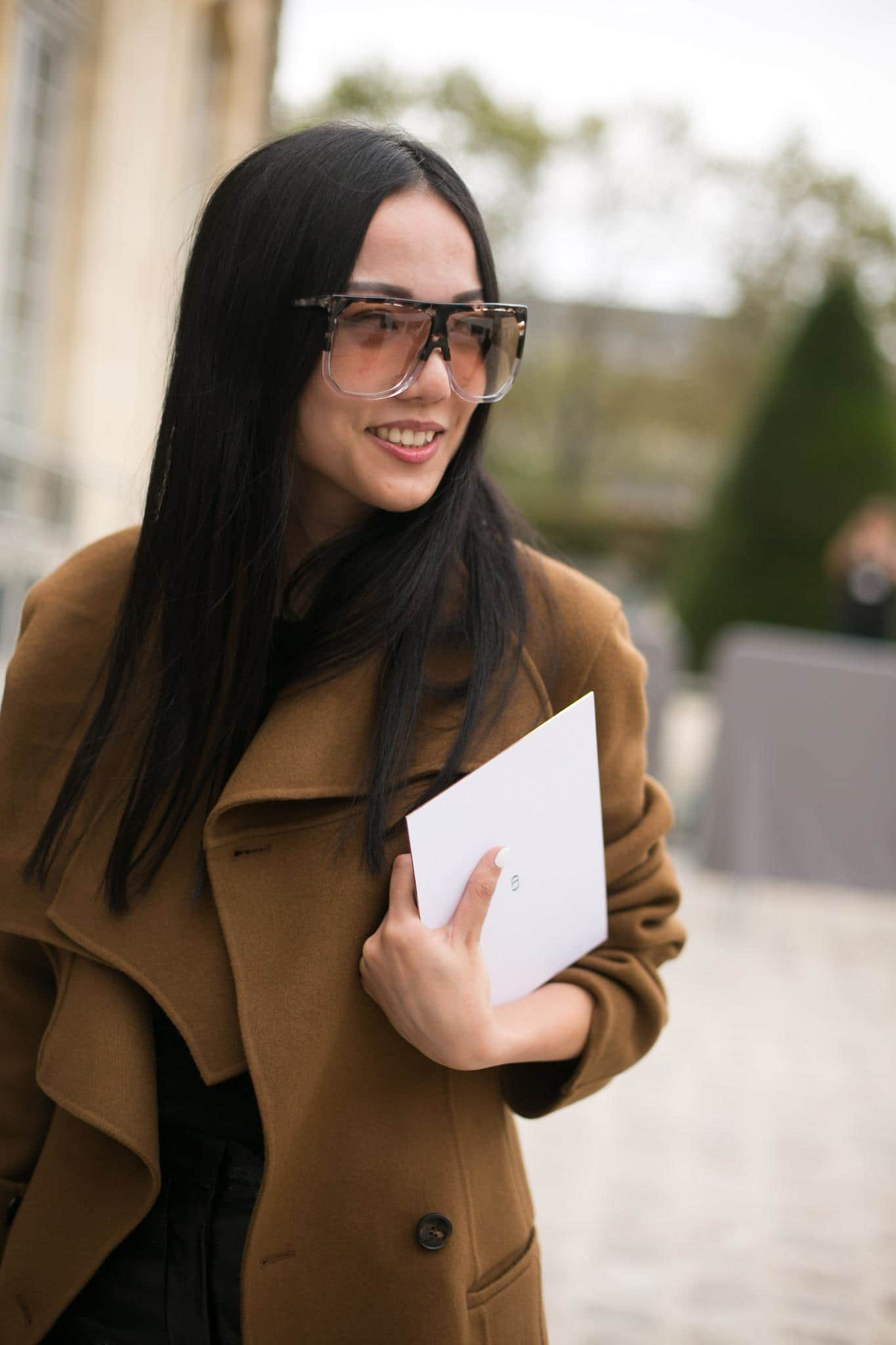 14. Long Blunt Cut
In 2017 blunt cuts have been back in action. The boho shoulder length lobs of the last few years are finally on the way out. To get your long blunt cut to stay sleek, consider getting a permanent straightening option like a Brazilian blowout.
15. Chin-Length Bobs
We just love how short cuts on women are super feminine, pretty and edgy at the same time. Also, a blunt bob is no reason you can't wear the long bangs trend as well! It's an awesome of two looks that you can even pair with a new hair color trend.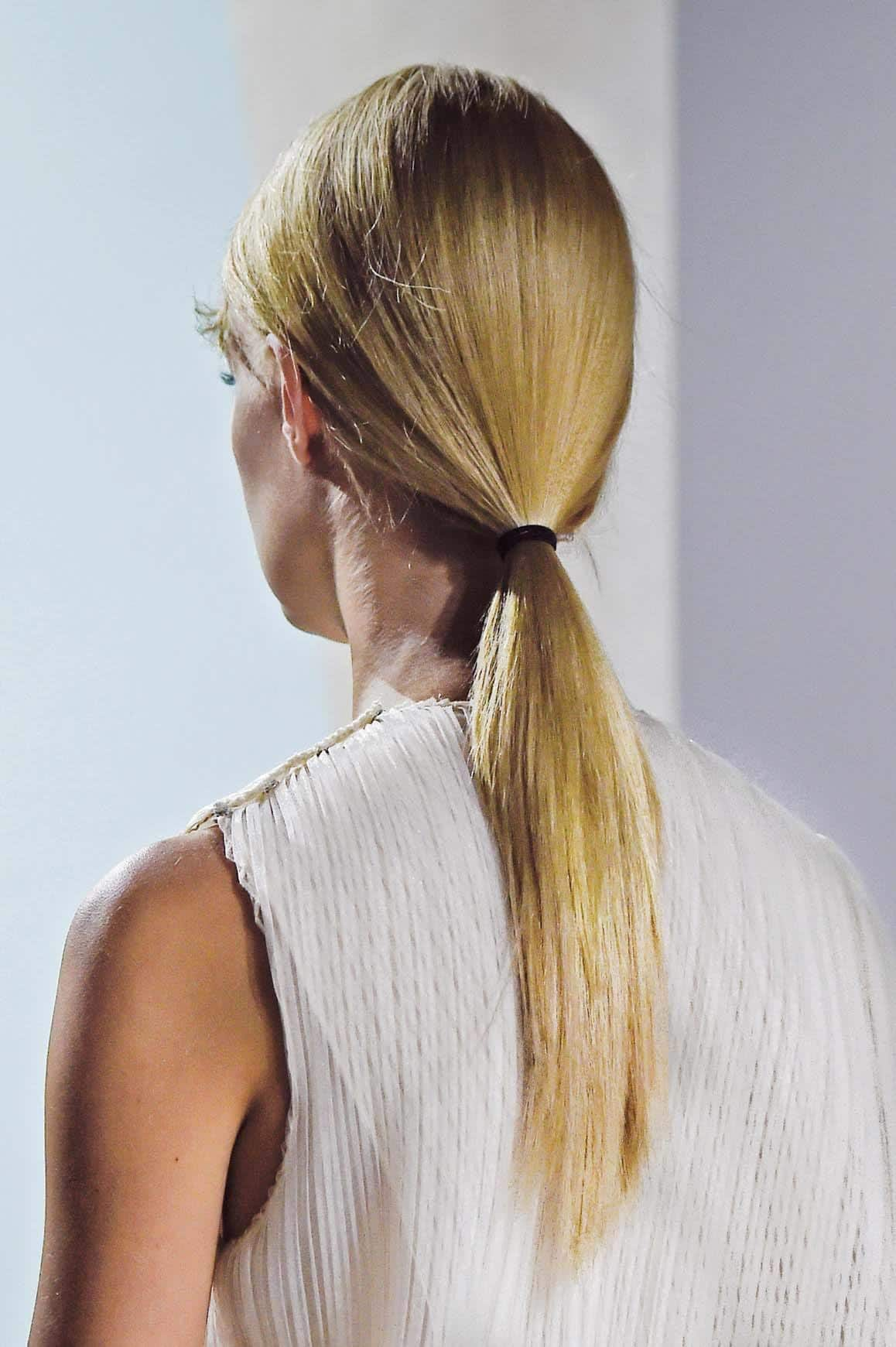 16. Low Loose Ponytails
High, bouncy ponytails were left behind in 2016 in favor of loose, low ponytails. Loose ponytails are so much easier to create than the high and tight ponytails of years past, so this is one trend we particularly love. Add a little bit of oil throughout your strands for a shiny finish that adds moisture to your hair at the same time.
17. Nude Hair
In 2016 we saw a huge rise in nude makeup, nude heels and now 2017 hair trends are telling us that nude tones are going to be rocking. This mild hair coloring trend works well on lighter skin tones as a subtle way to enhance your hair or on darker skin tones where you can go lighter without the same effects of platinum hair.
18. Extra Glossy Hair
Matte rocker mops are a thing of the past. For 2017 we're on the hunt to get the glossiest hair, ever. There are so many ways you can make your hair shinier. There are serums and shine sprays, but our favorite way to achieve shiny hair is with a hair gloss. Try out some hair tonic to amp up your hair color and add professionally lit looking shine to your hair.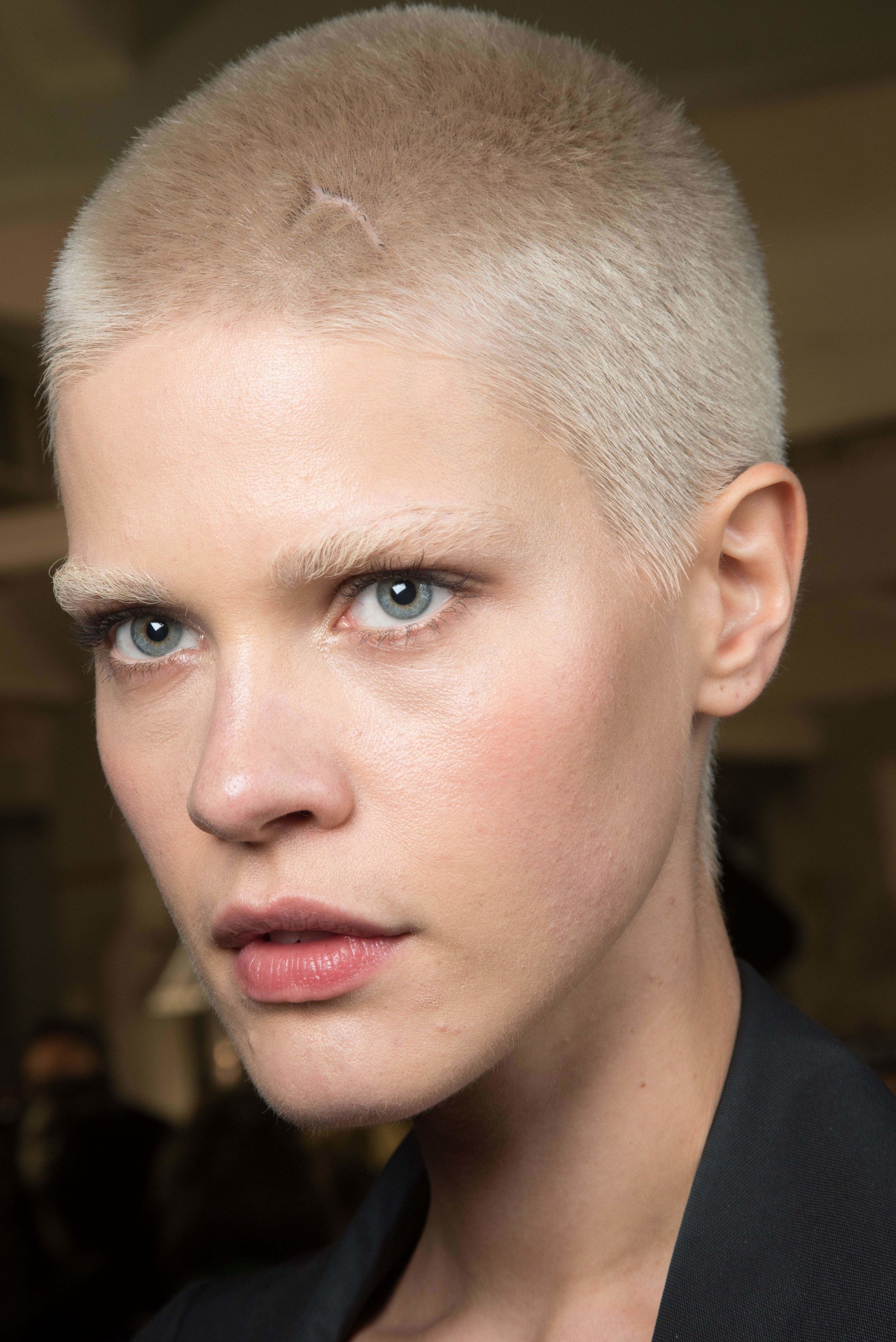 19. Big Chops
2017 hair trends are all basically saying 'short hair don't care.' And we're digging it! If you haven't made a big chop in your life, it's totally time to give it a try. You can go for the ultimate chop and wear a buzz cut in 2017. Or you could always rock a long bob or a fun pixie cut.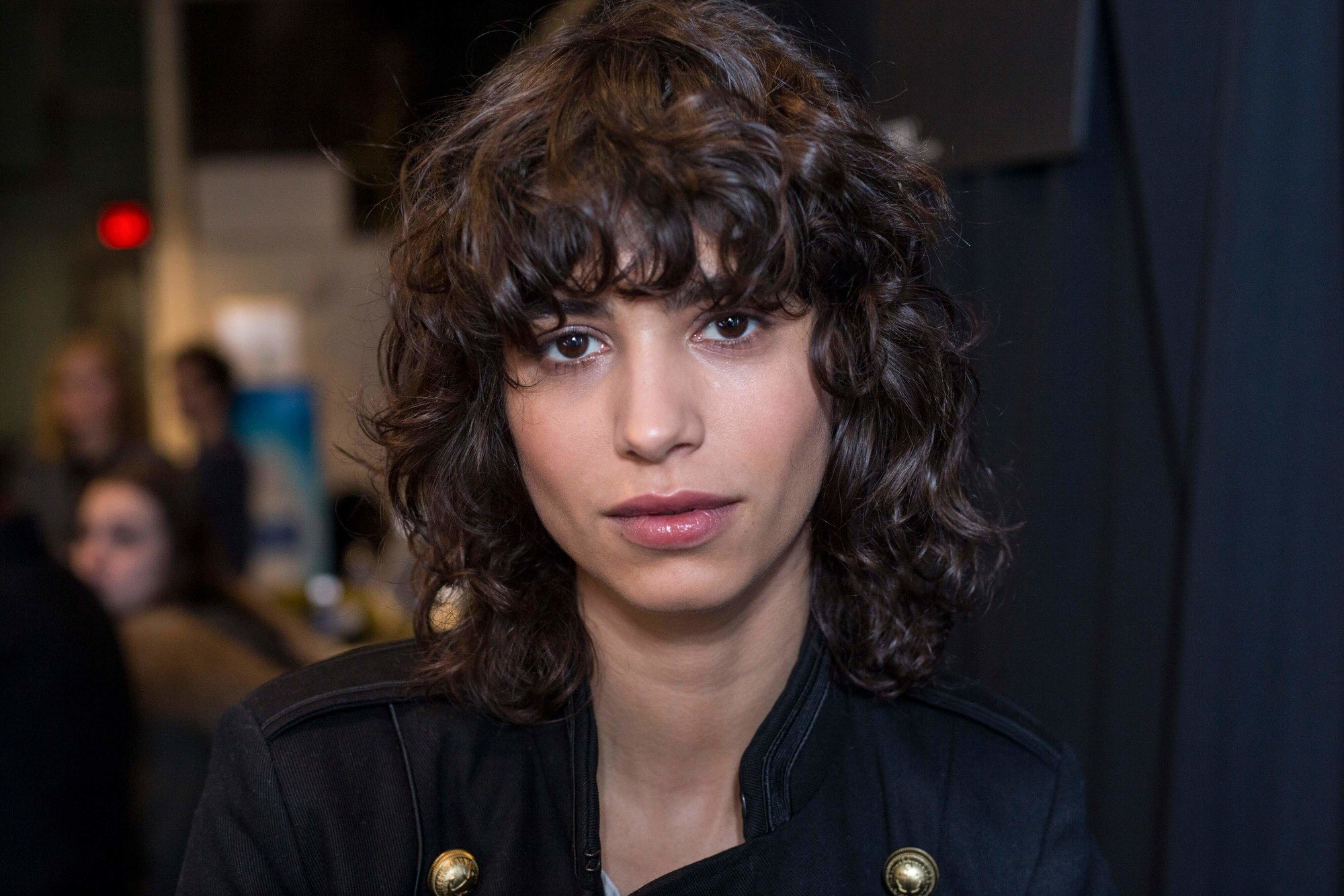 20. Shag Cuts
Looking into 2017 we're expecting to see shag cuts on all different lengths. It's not just for the long bob anymore! Messy-looking shag cuts can give any haircut a relaxed, tousled look. You can add this look to your cut by asking your stylist to do a razor cut. It will help to give that less precise look that we seriously love.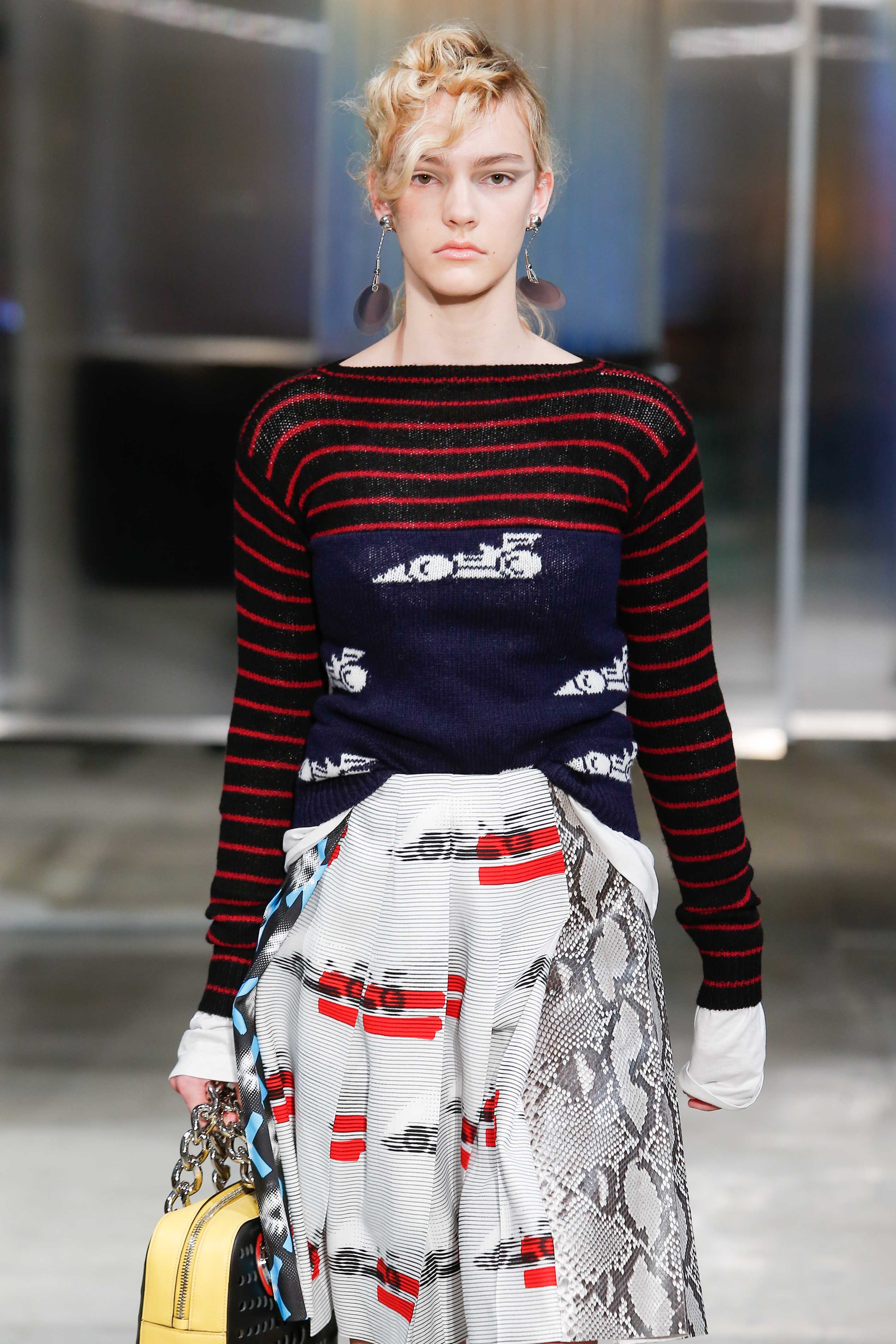 21. Bangs on All Textures
Welcome back to the '90s because 2017 hair trends are showing bangs on pretty much everyone. Those with straighter texture can rock the long bang hair trend. And, finally, those with curly hair can wear curly bangs! They are totally back and better than ever. Just make sure, if you have curly bangs to keep them hydrated and nicely defined. We like using some mousse to give curly hair the definition and hold it needs.
And now onto scoring your best hair yet! While we all make resolutions and forget them two months after the ball drops! Granted, life gets in the way, things happen and well, we forget. But, if you make a plan, write it down and stick to it, chances are you'll be in good shape. Below we're outlining 2017 hair resolutions you should consider for your best hair ever.
2017 Hair: How to Have Your Best Hair Year Ever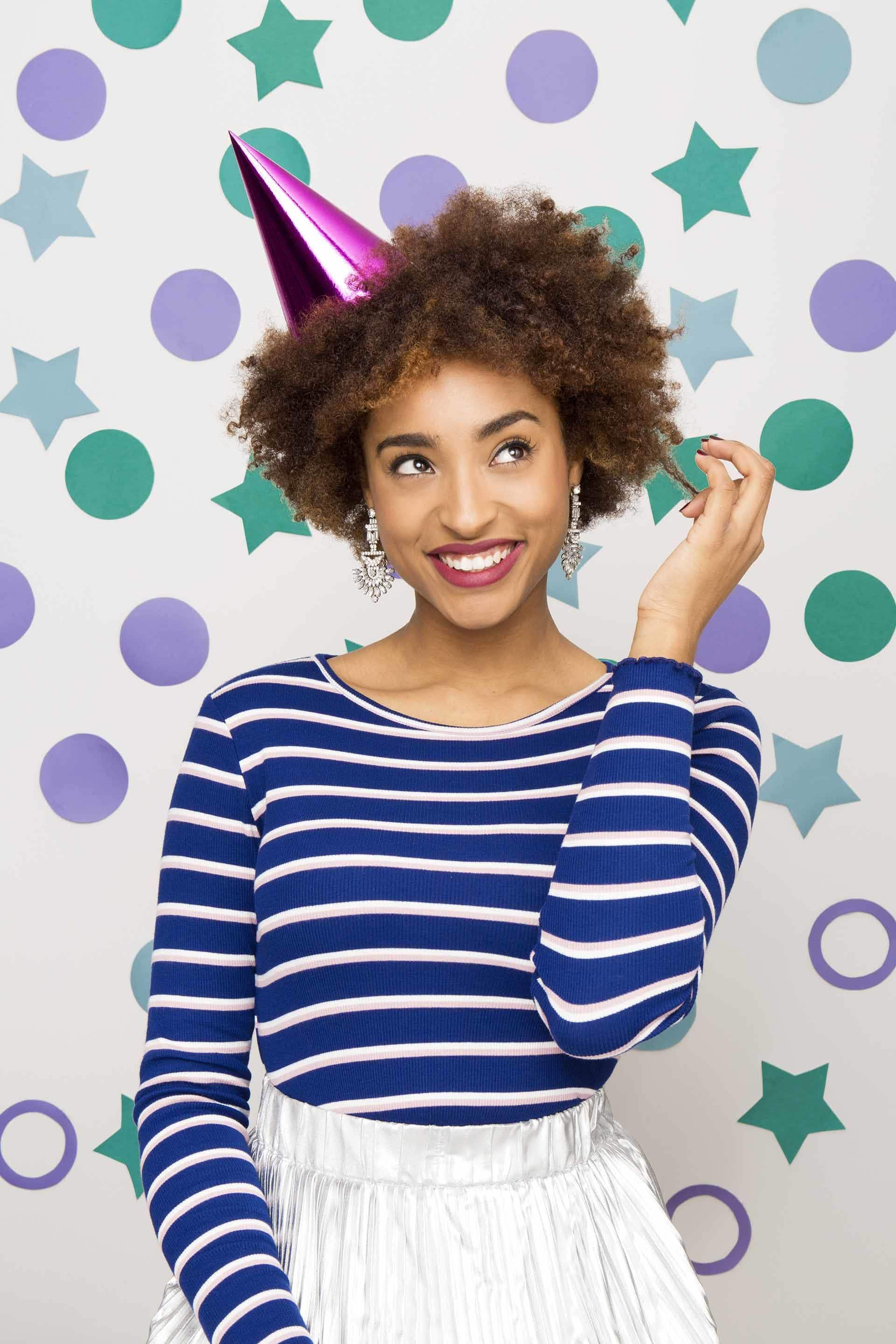 1. Jot down your hair goals.
Get a pen and paper and start writing down how you want your hair to look for the year of 2017. For each goal, jot down a few ways you plan to achieve it. For example:
Goal: Healthy-looking hair
Get regular trims
Deep condition monthly
Use hair oils to lock in moisture
2. Throw out old hair products.
In case you didn't know your beauty products do expire. If you want to know which ones to throw out, look at the product labels to identify the open jar icon that indicates the number of months the product is good for. If you had your product longer than the time indicated, throw it out.
3. Create a wash and care routine.
There's nothing worse than using a hair care routine that isn't meant for your hair type or concerns. Take to time to determine the state of your hair and build a regimen that includes products that will help you achieve your hair goals for 2017.
4. Sleep on silk pillowcases or use a scarf.
Many women forget this step the same way they forget to remove their makeup before bed. In 2017, no more dry hair (unless it's intentional). Sleep on a silk pillowcase to avoid tangles, friction and waking up to dry, dull hair.
5. Condition, condition, condition.
No more skipping the conditioner! Conditioners, hair masks, like the Suave Professionals Coconut Milk Infusion Intense Moisture Mask and deep conditioners are formulated to give hair optimal conditioning. You can't leave this up to your shampoo. Nowadays deep conditioners are made to give quick results, you don't have to sit with it for hours for it to work.
And now, we're sharing how to rock the latest trends for 2017 from Rag & Bone SS2017. What we absolutely admire about this look is that it can be worn during any season. We know you love this new hairstyle as much as we do but, there's a specific place for this kind of look — not the best option for the office; post-gym workout and off-duty? Yes! Either way, if you favor highly textured, effortless, perfectly undone (yet stylish) hairstyles that are easy to create and extremely wearable, this is the style for you. Here's how to get the undone hair look straight from the NYFW runway at home.
Hair Trends 2017: Creating the Perfectly Undone Hair Look at Home
Step 1: Refresh your hair with dry shampoo.
Begin by spraying some of the TRESemmé Fresh Start Basic Care Dry Shampoo throughout your hair to rid your scalp and strands from grease. Use your fingers to massage the product in, then brush.
Step 2: Apply a texturizing product.
Liberally apply some salt spray onto your strands until your hair is damp. Then, scrunch to create a tousled texture.
Step 3: Blow-dry your hair.
If you're short on time, use a blowdryer to dry your hair by hand. Otherwise, you can air-dry and use your hands to comb through to boost the texture.
Step 4: Amplify the texture.
We like the hair rubbing technique the stylists used backstage at Rag & Bone, but any method you prefer can do the trick. Just don't forget about the back section of your hair! As Orlando Pita advised, "use a second mirror so you can see what's going on in the back of your hair."
Step 5: Set your style.
To set the look in place, finish off with TRESemmé Beauty-Full Volume Flexible Finish Hairspray to lock some bounce into your hair.
Hair Trends 2017 Hair Interview with Michael Sparks and Heather Cie
All Things Hair:  What do you think will be some hair trends that we will be seeing in 2017?
Michael Sparks: In 2016, the light fade on men was popular and I think now guys will start to rock shaved heads.
Heather Cie: I think the ombré and platinum hair trend will slowly fade out, and a more natural approach to color will take over.
All Things Hair: What are some color trends that you loved in 2016?
Heather Cie: I saw a more natural approach to hair coloring. My clients were wanting a more sun-kissed look that would allow a better grow out and a better investment in their hair all around. I also had many clients embracing their natural red hair (which I loved).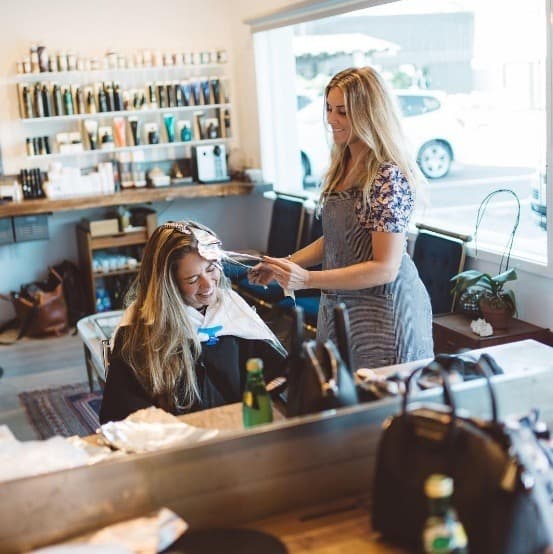 All Things Hair: What is the best color treatment option for women to get, if they are new to color?
Heather Cie: Less is best. If a client is not graying, they could come in for a gloss to enrich their natural color. If they want highlights, then a sun kissed look is the best. Anything natural for virgin hair is the best bet.
All Things Hair: Tell us about your salon? What do you offer?
Michael Sparks: We are a high end salon located in the Malibu Country Mart that offers luxury haircutting/styling and hair color services to the community and the Los Angeles area. Cie Sparks Salon offers all the sophistication and allure of a high-end salon, with a full menu of services including haircuts, blowouts, extensions, color and highlights, as well as specialized conditioning, Keratin, and Brazilian treatments.
Looking for more hair trends for 2017? Check out these five trendy ombre colors to try out this year.
Prev Article
Next Article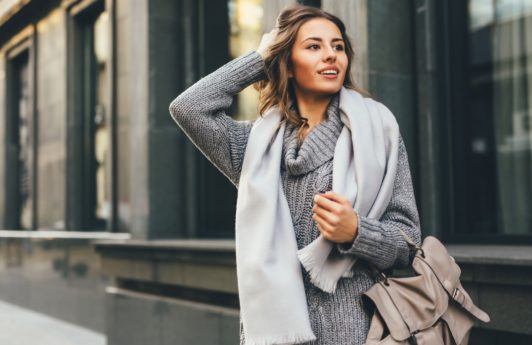 Gallery
Hygge Hair: An Inside Look at the Latest Hair Color Craze
10 ways to infuse warmth and coziness into your look.
See article
All Things Hair on Instagram